There is no denying that social media is one of the primary tools to market businesses in the digital world. Platforms like Facebook, Twitter, Instagram, and Pinterest provide simple and efficient options to businesses of all sizes and niches to get more customers.
However, is it always reliable to use social media for marketing? The recent Facebook and Instagram outages suggest otherwise. A similar incident occurred a couple of years back too. The sudden disruption in the primary marketing tool could mean disaster for a business.
Therefore, keeping alternatives in check is important, and more importantly, there are some easy options that you must consider. For instance, how about an email subscription popup in your promotional content and web home page?
Why Is Social Media Marketing Still Iffy?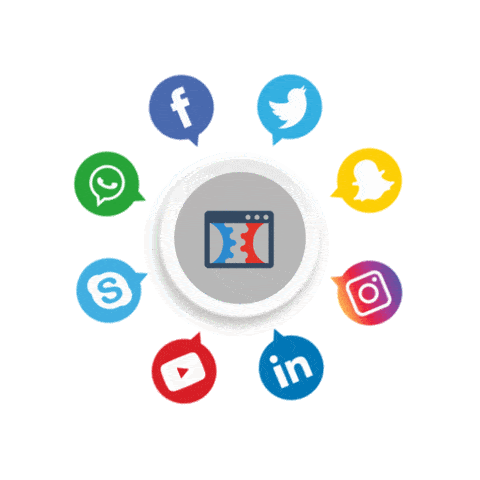 When you look at the social media platforms and the ads, it isn't easy to understand why social media, the most reliable source for marketing, is still not. However, experts and CEOs believe that social media marketing is quite a risk.
Since social media platforms deal with internal incentives, shareholders and strategies, things are in order when the business is going well. However, there is no reliability element, and things can change any day.
One of the major reasons is that social media doesn't have any legal obligation towards its users. As a result, even though these platforms seemingly promise flawless service, there is no legal framework that binds social media apps and websites to deliver to their users fairly.
As a business owner, it's nothing short of a nightmare to have an unreliable marketing partner. This calls for a safer option to hold someone accountable when something goes wrong.
It's one of the main reasons tools like telemarketing, email marketing, etc., continue to exist. Simply put, they are reliable sources, and you can always track your marketing campaigns through efficient metrics.
Alternatives to Social Media Marketing
Even though one cannot ignore the value of social media marketing in reaching out to a global audience, it's always a good idea to use multiple marketing resources to enhance your online sales and expand your reach to organic customers.
Using various marketing tools is important in building a brand because it helps target different customers on different platforms. Interestingly, there are many creative ways to market your business and drive more conversions.
When you have a team of different channels, each channel has more support, allowing you to experiment more with your marketing tactics.
This post will talk about some simple marketing tactics that you can use as alternatives to social media ads and still get the best conversion rates. So, let's get started.
Build a Company Website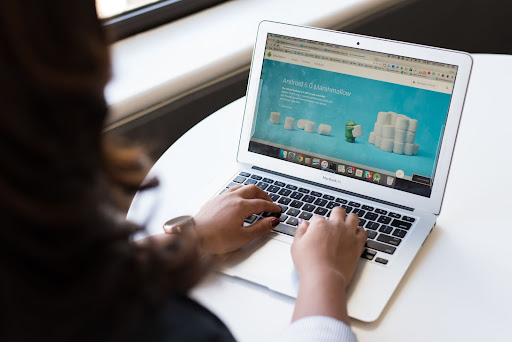 This is a no-brainer, but many small businesses fail to understand the value of a business website. It's mainly because new businesses take social media as a simpler and cheaper solution to market their business.
So, you must have observed many companies and businesses that don't have their website, which can hinder your progress. Why?
When you have your website, you are in charge of what appears. Whether it's ads, promotional content, blogs, or anything else, you can place and post at your convenience without having to deal with restrictions and time limits.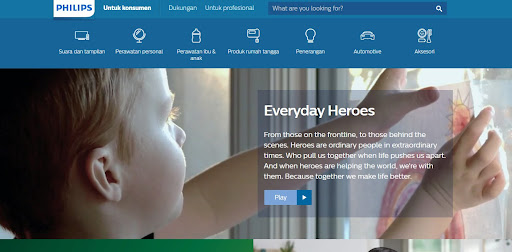 You can never enjoy this on a social media page like Facebook. You are restricted to a specific page format, so it can keep your visitors from viewing some valuable information first-hand.
When you build your website and implement a well-planned SEO strategy, visitors take you more seriously. Often, visitors are more inclined to visit an official website instead of a Facebook page when they search for your niche services.
When you build your website, you can present your product to the customer any way you like. Moreover, create promotional content like banners with catchy CTAs or an to drive more customers to your database and expand your email marketing list.
Also, a company website reduces the chances of customers getting distracted by other ads, and they are more involved in your services.
Finally, you will only have serious visitors on your website looking for the services or products, so the chances of conversions and increased sales will increase.
So, while having millions of likes and followers is great, it's equally important to have more website traffic and a long list of email subscribers to promote your brand through email marketing.
Pros
Brings you into digital existence
Easy to manage and customize
Enables optimization
Con
Use Digital Ads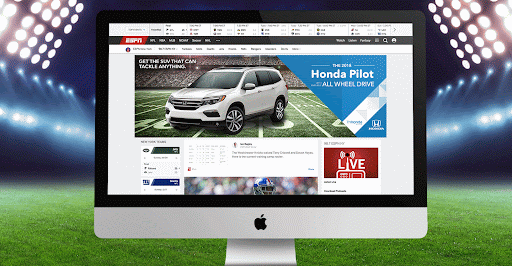 Some business niches like law firms can find it tough to penetrate through just a social media platform. Users are less likely to keep coming back to your pages or websites. Here, it is important to engage your audience through digital content.
Therefore, creating digital ads allows you to market your brand more accurately to a specific customer niche. So, strategically placed digital advertising can do wonders for your business and help in bringing larger audiences to your website.
Similarly, display ads also help create more brand awareness, improve click-through rates, and enhance conversions for your website.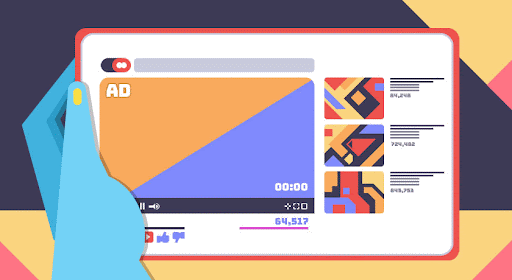 More importantly, making such ads cost considerably low, so it's always a handy option to include digital ads in your marketing armory.
Compared to PPC, social media-generated leads are often less effective. So, even when social media ads are a relatively cheaper option, it doesn't give you the desired results. Often, you must retarget and evolve your marketing automation tactics while using social media ads.
Likewise, digital radio is a great platform to create awareness about your brand and services. But, more importantly, digital radio has far better outreach, and it can help you address a market segment that often goes uncaptured.
Pros
Builds brand identity
Ideal for targeting specific niches
Con
Works well for targeted audiences, so it may cost more than generic strategies.
Also read: What is Gamification in Marketing & Business? And Five Reasons Why It's Important.
Produce Advertorial Content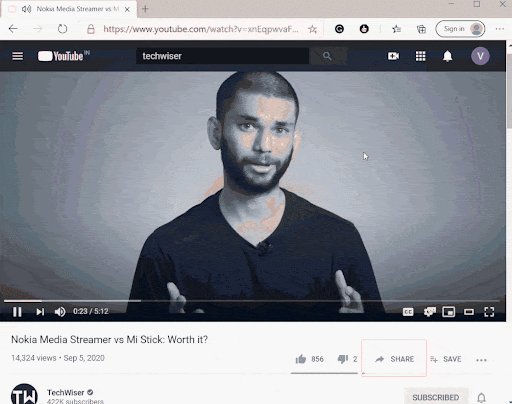 One great way to market your website and brand is to create awareness about its niche. For instance, if you're an online clothing business, create content about fashion and seasonal clothing that doesn't always talk about your brand.
Instead, it should present you as an expert in the field, meaning that more viewers are likely to read your blogs and watch your videos.
As you consistently produce regular and organic content, there is always something new for your subscribers. So, it attracts a new and existing audience to your pages and products. Generally, it requires quality SEO services to achieve content that ranks well on search result pages.
You can place this content on your website or join hands with websites that share content. In addition, you can take help from content marketing platforms to promote your articles.
These are advertorials which not just market the product but also teach the audience about a specific service.
Pros
Educational content gives more variety so you can create larger amount of content
Presents you as an expert in your niche
Con
Works well for less familiar services, so if you have a generic product or services, customers might be aware of most things about your niche.
Launch an Email Marketing Campaign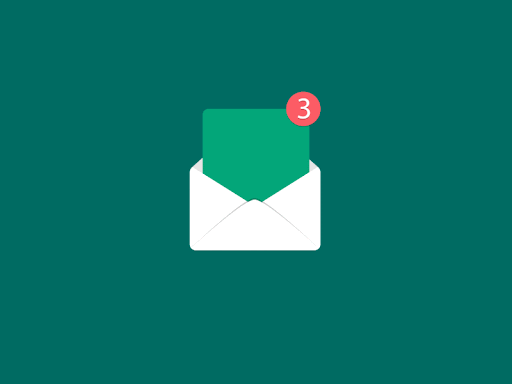 A well-planned email marketing campaign always yields impressive results compared to social media posts. It's because email marketing will get your customer to read and act upon your content without any disturbances and other distractions, unlike a social media newsfeed.
So, when you're delivering a new sales offer, or a discount, a new promotional ad, the customers are more likely to read or listen to your content with eagerness.
You can even make your emails 'viral' pretty much like a social media post. Just add a referral program and ask your receivers to forward the email.
Generally, email marketing can help you generate more leads through such offers. Especially if you have the quality email content and competitive offers, your audience will be enticed into buying from your website or Shopify store.

Industry Site Listings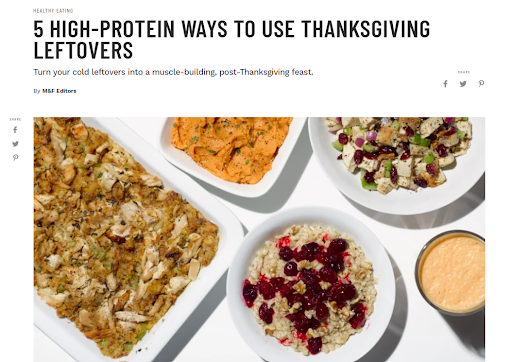 Your business will always be a part of some industry, so it's important to appear on industry-specific platforms. This is much more effective in attaining long-lasting customers because there is a specific audience on such platforms.
When your business is listed on such platforms, there is more authenticity to your business. Also, you can target your audience more accurately.
So, having a presence on review sites, referral sites with your content and photos gives you a better chance of business than social media.
For example, Bing Places and Google My Business can help businesses boost their online presence as potential customers can directly access these websites.
In addition, since the referrals come from authentic sources, it makes your business more reliable in the customer's eyes.
Pros
Presents you as an authentic service with competitors
Chance to generate more leads and connect with similar businesses
Con
Competition is tougher because the customers have more choices.
Referrals
You can never look past word-of-mouth referrals. This is a non-digital technique that involves satisfied customers. Generally, giving incentives to customers who refer to your services or products will pave the way for more customers who want similar services.
So, add commissions and discounts for referrals and get more new customers for your business.
You can also integrate affiliate marketing for word-of-mouth referrals. Generally, this marketing mode always helps build a more robust and lasting network with new and old customers.
Pros
Builds organic customer base
Keeps your customers loyal
Con
Heavily depends on referral programs and incentives.
Conclusion
Social media marketing has its set of advantages, but you cannot ignore the alternatives to enhance your online presence. So, try these alternatives in your upcoming marketing campaigns and see how it goes.
You may also like: How To Master E-Commerce Email Marketing In 2021?