Digital marketing is all about converting your potential leads into customers. If you want to drive store conversion on your ecommerce website and increase revenue, there's no way you can look past lead conversion.
With so much online content these days, the average attention time of users has been reduced to eight seconds. So, while you're using services like Tada to drive more customers to your Shopify stores, you need to be smart with your CTA game to guide your visitor to the page that matters.

Using Call to Action words may seem like an old-school technique, but it's an effective one. You can potentially gain a customer worth a million with just one bold word, so it's all about using these tools smartly. With a convincing Call to Action, you can generate more traffic, enhance your marketing skills, and increase revenue for your company.
What's Call to Action?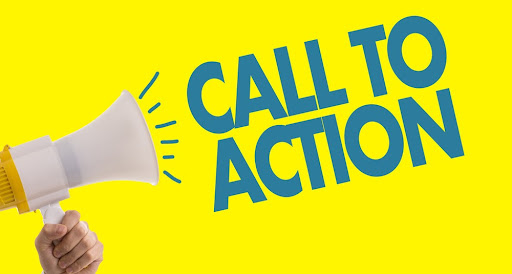 A Call to Action (CTA) isn't something too technical. Instead, it's essentially what it says. So, for example, with a CTA, you invite people to perform a specific action like clicking a link, submitting contact details, or calling a given number. That may seem relatively simple, but it's a lot more important than you think.
Using the wrong CTAs can put off your readers and deprive you of potential leads. However, CTAs can be a great tool to add more leads and website traffic if you put it right. So, how do you make a compelling call to action?
This post will help you find the best ways to introduce a Call to Action in your web content. Let's get started.
Also read: How to Improve Ecommerce Conversion Funnel In 7 Simple Steps
Where to Use a CTA?
CTAs need to be used smartly, else they lose their essence. Too many CTAs in content can put off the readers and create lousy clutter. Generally, most of your marketing content like emails, blogs, web content must have CTAs to draw the customers into the marketing funnel.
Effective CTAs are versatile and multi-purpose, and there is no element of monotony about them. As a guide, use CTAs in:
Emails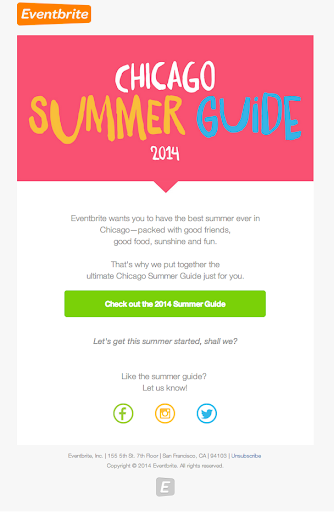 Email marketing is all about generating leads through CTAs. You want your readers to land on your page. Generally, readers won't type in your email website address in response to your email. So, why not add a button that draws all the reader's attention.
Write a short, precise, and targeted email that prompts the reader to hit the CTA button. You may ask them to fill a form, submit a number, or generate a query. Just make sure the CTA is there in your email.
Web Content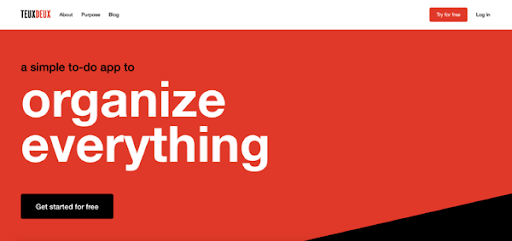 With website CTAs you would want to convert your visitors into leads. Here, you can be more friendly to the visitor, asking them to visit a specific page or take a tour around your website. A form is the best option to generate leads from website visitors. Likewise, you can offer a free trial or newsletter subscription through a CTA too.
Make sure to be versatile about your CTAs, so use different types of these buttons throughout your web content. This will help you to attract all types of buyers that land on your page.
Blog
Your blog is a place where only your fans show up. So, you can provide more personalized ideas and advice regarding any content and use CTAs to land your visitors on the target pages. For instance, a blog on digital marketing can easily direct the readers to more info about marketing funnels.
So, why not ask the readers to check out more information on the topic by clicking a CTA button. As you add more CTAs to your blog, there are better chances of converting more leads because fresher content updates quickly.
Seven Effective Techniques to Use CTAs
Here are seven effective methods to use CTAs with higher chances of conversion.
1.   Have Multiple CTAs in Your Content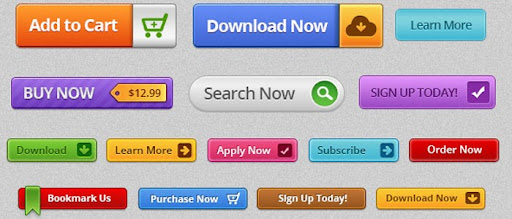 Generally, most CTAs go like "Call Us to learn more about our products." While this is fine, it is always better to use more CTAs with fewer words. As a rule of thumb, your content must have at least one CTA so that the readers understand what they must do next.
More CTAs increase the chances of conversion, so why not try two or more of these. Especially while at the end of a blog, having a couple of CTAs can increase the chances of readers clicking on a CTA.
2.   Avoid Cluttering
Having multiple CTAs is great, but it's always good if you know when to stop. Especially when it comes to email marketing, you shouldn't come across as desperate for clicks and leads. So, too many CTAs can be a bad option in such content.
If your email looks like a clutter of CTAs with different colors and buttons prompting the reader to hit at least one of them, it can appear quite unprofessional, and you may end up losing readers instead of gaining new ones. So, avoid cluttering if you want an effective email marketing campaign for your business.
3.   Set CTA Hierarchy
Every CTA has a different priority level. So, make sure they appear according to these levels. For example, a 'Buy Now' CTA has the highest priority for store conversion. It's much more important than a CTA asking the visitors to 'Read a Weekly Newsletter' about your products.
4.   Be Clear About the CTA
Make sure your CTA doesn't come across as a riddle. The readers must know exactly what they will get in response to a CTA. So, if you want your readers to receive newsletters by clicking on a signup button, go on to highlight what kind of newsletters you wish to send.
Clarifying what to expect after a CTA gives your readers valuable insights about the services. So, you appear as a no nonsense business that provides targeted services. If you do the contrary, you're keeping the user in shadows, which can potentially lose you some valuable customers.
5.   CTAs Should be Easy to Find
If your CTA isn't easily visible, you're missing the point altogether. So, make sure that the CTA is not hidden and it's easily visible to the readers. Therefore, your page layout, color scheming, and text become critical for your chances.
When your CTAs are easy to find, users can find actionable items sooner. They won't have to scroll through the text to find a link.
CTA visibility is especially critical for non-interested readers who are about to abandon the website. As you place them strategically, there is a slight hope of catching abandoning customers and converting them into leads.
Here is a quick guide about CTA placement:
Place the CTA where users can easily see them
Use graphics that highlight a CTA
Use clear text and font for the CTA
Include important info like email, contact numbers, etc., in the CTA.
6.   Strategic CTA Placement
Earlier, we saw why CTAs should be a part of your marketing content, but how do you place them strategically in your content? A CTA is a vital part of the text, so it needs to be in the most prominent place on your website. So, place them:
Above the Fold
Suppose that you want to draw people to your online store to generate more sales. So, your CTA must appear above the fold. It means that the first page of your website, or sales letter, or any introductory content should have a CTA. 
'Above the Fold' is a term used by the newspapers to highlight the headlines in the most prominent spots where the readers can see it easily. In terms of website design, 'Above the Fold' means a place where readers can see without scrolling.
CTA in Margin
Adding a CTA in the margin allows the readers to see it constantly as they scroll through your text. So, at any point where they feel like clicking on the button, they can do so without scrolling to the top or bottom of the page.
CTAs in Utility Navigation
Utility navigation CTAs generally sound like 'Get Started' and 'Learn More', etc. When you have these buttons in the navigation pane, it can prompt the readers to continue exploring your services or products on the website.
Just Before the Footer
As you end your webpage, make sure to add a CTA before you leave. Generally, CTAs in such positions can anchor the reader to the next page or a similar blog. Let's say if the reader goes all the way down your text and wants to learn more about the topic, you have already engaged them enough to take a profitable action like signing up for a trial or submitting a form.
7.   Contextually Correct CTAs are Important
If the CTA isn't relevant to the running text, it can put off the readers and appear more like a forced inclusion. So, when it says 'Submit' at the end of a form or a survey, it signifies that the user can only proceed forward after clicking the button.
Imagine placing a CTA button to download the form instead of submitting it. It can create confusion for the reader whether to submit or download the details they already know about.
Conclusion
CTAs are gold for marketing when used wisely. Now that you know the basics of using CTAs in your marketing content, it should help you generate more sales and convert leads into your marketing funnel.
You may also like: 5 Tips for Boosting Web Engagement and Conversions Every Marketer Should Know