For business owners, the holiday season is the perfect opportunity to increase brand awareness, sales, and followers.
But discount coupons and digital ads aren't enough to cut it anymore. Plus, why would you even want to limit your marketing scope when you have the benefits of the internet on your side?
Here are some creative ways to execute the perfect digital marketing campaign this Christmas.
1.  Christmas Video Campaign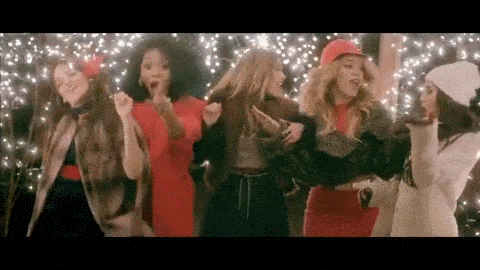 If a picture is worth a thousand words, then a video is worth a million.
Adam Mosseri, the head of Instagram, affirms that "video is driving an immense amount of growth online for all major platforms."
Similarly, YouTube guest bloggers reveal that "though promoted videos, there have been almost 100,000 views on our YouTube channel and more than 15 million impressions of our brand name."
Indeed, video campaigns increase brand awareness, revenue, website traffic, and subscribers across various social media platforms.
It's no wonder why big brands often use video campaigns to promote themselves; it's one of, if not the most, effective ways to sell products and services — if you plan and execute it properly, that is.
The content of your video should be well-planned and purposeful. It should target the various stages of the buyer's journey, as visualized by the Marketing Funnel:
Awareness — this stage requires marketing videos that simply get the buyer to notice the brand instead of generating sales. You can include your brand's mission and values and tailor it around the Christmas spirit to create relevance.
Interest — this is the stage where buyers are seeking more information about the products and services. Hence, your videos should introduce the products that you offer without pushing for a hard sell.
Decision and Action — this is the stage where buyers are weighing their options. So, your videos should aim to describe your brand's Unique Selling Proposition; what makes your products better than the competition?
Once you have the basic objectives and content ideas down, try to make it Christmas-themed. For example, you can create a video depicting the stress of holiday shopping and present your business as a solution to this stress through things like free shipping and discount coupons.
2.  Christmas Giveaways, Gift Cards, And Contests\

Giveaways, gift cards, discount coupons, and contests are a great way to not only create more brand awareness but also to generate more leads. In other words, this interactive content creates interest around your brand and directs that interest into a sale.
While giveaways, gift cards, and freebies may seem counterintuitive at first, they are extremely effective in the long run. Even small businesses will ultimately benefit by acquiring more customers and growing their follower base across various online platforms.
Think about it: when you host a contest or a giveaway, you're giving a hefty incentive for people to disregard other brands and focus on yours.
At the same time, these contests and giveaways also require the participants themselves to provide their information and share the products on their social media platforms, thereby generating more leads.
Additionally, you can also offer bonus entries with the specific purpose of widening your brand's online presence. Bonus entries could include:
Sharing the contest online
Tagging friends in the comments of the post
Subscribing to your business's email newsletter.
Sharing the contest across their social media accounts
Liking and commenting on the post.
Here are some ideas for hosting contests and giveaways for the Christmas season:
Host a photo caption contest and center the photo around a Christmas theme.
Organize a digital scavenger hunt, such as the one organized by Wendy's. The prizes of the hunt could include anything from discount coupons to free giveaways.
Create a brand-specific quiz or trivia to engage customers while simultaneously gaining customer feedback about your brand.
Utilize spin to win wheels on your landing page.
3.  Utilize User-Generated Content
In simple words, user-generated content is any content that is created and posted on online platforms by buyers. This could include images, videos, blog posts, captions, etc.
Take, for example, Doritos' Legion of the Bold initiative, which allows users to create branded images and videos that the company then shares across its online platforms. The entries included everything from snack-centric weather forecasts to images of themselves lounging around and munching on nachos.
Similarly, Starbucks introduces blank Christmas-themed red cups that followers could decorate to their liking. They would then upload images of their artwork with the RedCups hashtag, which Starbucks would then reshare on their social media pages.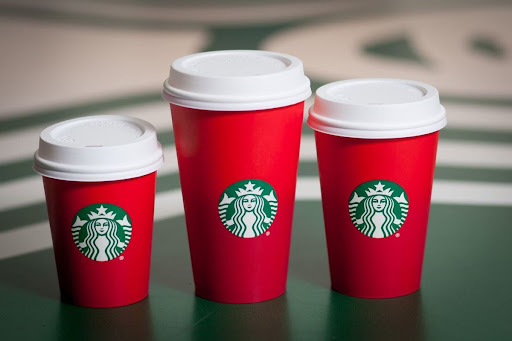 In other words, you'll be handing the reins of your marketing content over to your consumers. But why would any business want to do this in the first place?
It turns out, there are many advantages of utilizing User-Generated Content for your Digital Marketing Campaign:
It's cost-effective— unlike influencer collaboration, you won't have to pay anything to the people who create and spread this content on your behalf.
It creates an aura of authenticity around your brand since buyers are more likely to trust the word of other buyers.
It provides you free content that you can rightfully and legally upload as your own. 
4.  Collaborate With Influencers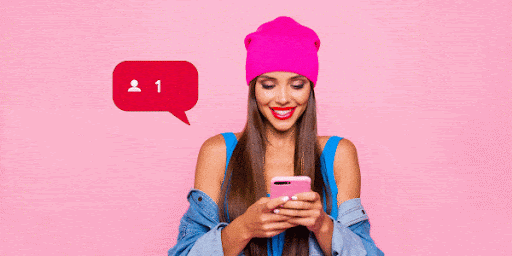 While influencer collaborations may not be as cost-effective as User-Generated Content, it is extremely effective in other ways.
Think about it: one of the biggest challenges that many small businesses face is accumulating a large enough following. Enter social media influencers, who have already amassed a huge number of followers and fans.
All you have to do is offer an incentive to these influencers to promote and extend your products to their followers. Of course, the holiday season is the perfect time to do so.
Around this time, influencers will be posting Christmas shopping hauls, decor ideas, gift hauls, and so on. Hence, you can easily seize the opportunity to promote your products and services to their followers.
But first, you need to come up with a game plan:
Recruit only those influencers/ creators whose content aligns with your product categories.
Make sure the follower demographic of the influencers aligns with your targeted demographic.
Ensure that the influencer isn't tied to a major controversy.
Offer discount coupons and promo codes specific to those influencers, so their followers feel more connected to your brand.
Of course, you'll also have to consider your personal campaign goals, budget, outreach scope, and so on.
5.  Create a Christmas Checklist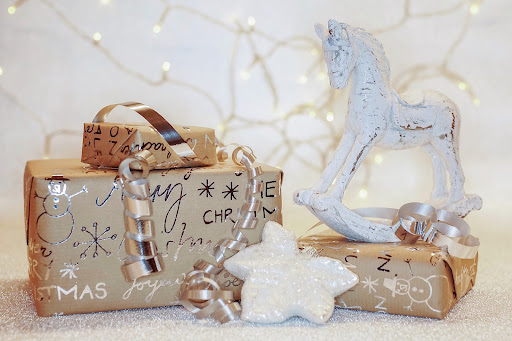 Christmas can be a particularly stressful time not only for holiday shopping but also just for generally planning the holiday. Between shopping for gifts, decorating the trees, putting up Christmas lights, sending holiday cards, and preparing the big Christmas dinner, Christmas starts to become less jolly and more hectic.
So, show your customers you care by taking the burden of planning on your own shoulders.
A Christmas checklist is a fun way to engage your audience and then sell your products in a roundabout way.
For example, if you run a snacks business, you can create a must-watch Christmas movies checklist and mention your products as the perfect movie munchies.
Or, if you sell kitchen appliances, you can offer a checklist for the most popular Christmas foods. Then, simply create a link with your products by highlighting how your appliances will make dinner prep a breeze.
The possibilities are endless!
You may also like: Store That converts! | How Can an Ecommerce Store Get Geared for Festive Season Sales
How To Plan Your Christmas Digital Marketing Campaign
When it comes to digital marketing campaigns, coming up with an idea is the easy part, especially because there are so many options available.
The real challenge is everything leading up to the campaign- planning, meetings, strategies, and so on. Here is everything you need to consider to streamline your digital marketing campaign this Christmas.
1.   Know Your Audience
First of all, you need to know who your audience actually is. Is your consumer demographic mainly male or female, teenagers or adults? Are they politically inclined? What countries are they from?
Not only that, but you also need to determine the kind of content they respond well to— images, videos, stories, contests, quizzes, etc.
To access and analyze this data, you can enlist the help of Tada's real-time data analysis.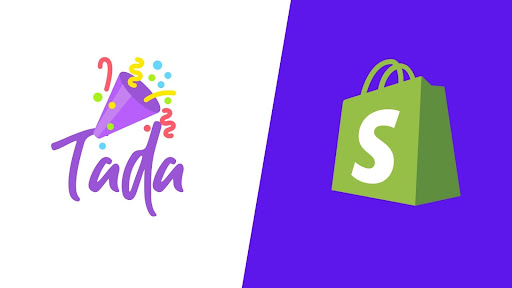 2.   Set Your Objectives
It's important to prelude your marketing campaign with a set of clear and measurable objectives. Ask yourself what you're hoping to achieve by the end of your campaign— more sales? Creating brand awareness? Increasing your followers on your social media platforms?
This will be beneficial in two ways. First, it will help you streamline the content and ideas you want to pursue. Second, and somewhat more importantly, it will enable you to determine whether your campaign was even successful and if you need to change things up the next year.
3.   Create Your Campaign
At this stage, you can start brainstorming ideas and start creating content.
You want to strike a balance between audience expectations and your business's objectives to create the perfect digital marketing campaign.
4.   Promote Your Campaign
The final and arguably the most crucial step is promoting your digital marketing campaign, which you need to plan to the T.
The first thing you need to consider is which platform(s) you will predominantly use. Then, you need to create a meticulous posting schedule and stick to it religiously.
Conclusion
The holiday season brings with it the perfect opportunity to create a holiday-themed marketing campaign.
Email pop ups, discount coupons, and giveaways should be at the heart of your campaign. But you can get a little creative, too. From photo caption contests to digital scavenger hunts, the ideas are virtually endless.
Just make sure to tailor your content around the Christmas spirit, and watch those numbers skyrocket!
Also read: Emerging Alternatives to Social Media Paid Ads in 2022