Any e-commerce business thrives on multiple dynamic processes—from inventory management and shipping orders to marketing campaigns and customer support. But the time and resources to execute every single one of these processes can be a major investment.
Enter workflow automation.
Automated workflows allow you to streamline all the time-consuming tasks that happen repetitively. This automation not only saves you the effort spent on performing repetitive actions but also boosts your efficiency—ultimately helping you deliver a seamless customer experience.
Simply put, automated workflows create a well-organized setup for your e-commerce store and give you an edge over your competition.
Eager to learn more about how you can implement workflow automation in your business? This is just the blog for you. But before we dive into the deeper lengths of how to actually go about implementing the automation process, let us first see what workflow automation is and how it helps your e-commerce business.
What Is Workflow Automation?
Workflow automation creates an automated pipeline for a process without any manual intervention. This practice is essentially applicable to manual tasks that software can perform better. So, instead of putting your valuable efforts into such tasks, delegate it to a tool and save time.
You can implement automated workflows across your e-commerce framework—from email marketing to customer retention. This blog will walk you through the 6 key areas to leverage workflow automation for your e-commerce business.
But first, let's look at the many ways in which workflow automation can benefit your business.
Why use workflow automation for your e-commerce business website?
Doing everything manually will naturally inhibit your business's scalability in the long run. More importantly, it can take up too much of your time that you'd otherwise give to more essential aspects of your business.
With workflow automation, you can benefit in three crucial ways—efficiency, accuracy, and productivity. Here's how:
1. Efficiency
You'd be surprised to know that 42% of business owners agree that automation fast-tracks repetitive tasks.
Automating jobs like order management can undoubtedly increase your team's efficiency. Instead of putting a team member in charge of sending confirmation emails to your customers, create an automated workflow. As soon as a user places an order, they receive a confirmation email and more details about dispatch and delivery.
This lets you eliminate all bottlenecks that might come in the form of these time-intensive tasks.
2. Accuracy
An e-commerce business typically generates a massive stream of data every day.
Imagine—user sign-ups, abandoned carts, customer information, order details, shipping and dispatch records, and inventory figures. The seamless operations of your business rely heavily on the accurate management of these varied data points. There exists little to no scope for human error.
Minimizing human error can potentially reduce negative customer experiences by 65%!
This is where workflow automation can help you. Gather all the relevant data in massive quantities with high precision through automated processes to deliver positive customer experiences.
3. Productivity
One of the most significant advantages of workflow automation lies in its effect on your team. Automating mundane tasks shows that you value your employees' time and wish to leverage their talents in better roles.
It enables you to utilize their skills in more important tasks—like building marketing campaigns, creating customer retention strategies, and designing new products, thereby improving the overall productivity of your business.
Now that you know how workflow automation can boost your e-commerce business, let's talk about the six areas where you can implement this automation.
Top 6 areas of workflow automation in your e-commerce business
As an online retailer, you can automate almost every aspect of your business. But here are the six most important automation processes to make your setup more efficient and seamless.
1. Vendor onboarding processes
Suppliers form the backbone of a high-functioning marketplace. A steady stream of suppliers and vendors will keep your business up and running like a well-oiled machine.
To ensure that you find the best vendors, automate the onboarding process. Instead of making them wait for your response and approval, create a strong seller enablement framework to build long-lasting relationships with your vendors.
Here's a look at a standard seller enablement funnel.


Automating the supplier onboarding process will mean that your employees are not involved in handling a vendor directly. The smooth and streamlined process can also help in increasing retention.
Such an automated process can help you with:
Review and approval
Quoting and invoicing
Data validation and communication
Compliance, tracking, and supplies
Organizing contacts and payments
Manual vendor management is not just time-consuming but also affects your competitiveness adversely. An automated onboarding process, on the contrary, speeds up the entire process.
2. Purchase order approvals
Think of your inventory management process. You keep track of your ongoing orders and sales forecast to decide to restock. When you know it's time to get more inventory, you calculate how much more you should order. Then, you create an order for your suppliers and get the delivery to restock.
Now, imagine the whole process running by itself automatically!
As soon as you get a purchase order from a buyer, your sales data is updated alongside your inventory. Once the stocks fall below a certain predetermined threshold, an order is created for the supplier.
You do not have to spend time or effort assessing the best time to restock through this workflow. The automated process will keep track of sales and restock by itself.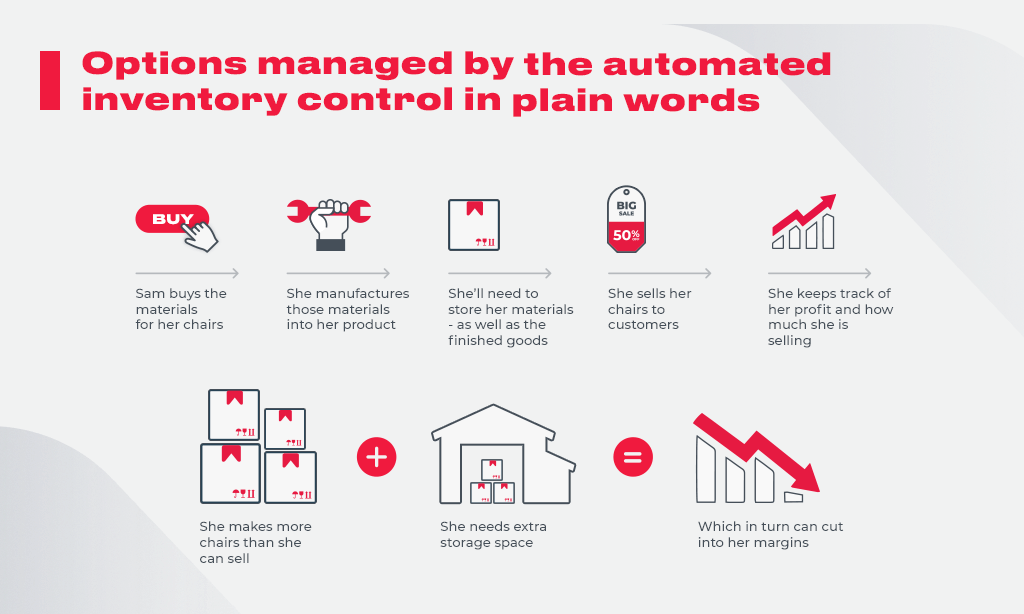 An automated process for purchase order approval can:
Speed up the processing of customer orders
Take care of inventory demand fulfillment timely
Manage warehouse operations through real-time data
Ensure timely restocking to keep a steady flow of supply
DHL, one of the world's leading logistics brands, is among the best examples of automating inventory. With this automatic workflow in place, the brand has greater visibility in the warehouse.
3. Customer complaints
One of the most crucial differentiators for your e-commerce business from the crowd is—exceptional customer experience. Customer support and addressing complaints play a key role in the CX framework.
An unaddressed complaint can cause a streak of bad reviews and spark many social media fires. Rather than taking a hit on your reputation, automate your customer support workflow.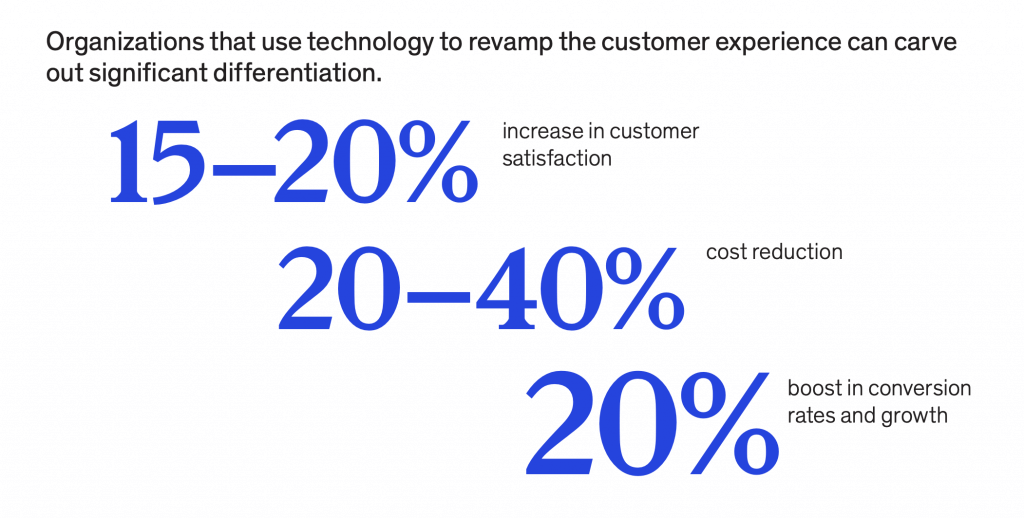 Here's how automatic customer support can help your business:
Pacify frustrated customers: Dealing with angry customers is not everyone's cup of tea. So, instead of putting an employee on the task, sort out customer complaints first and inform them about the appropriate response time.
Address priority queries: Automating the customer complaint process will allow you to tend to more urgent queries. Help a customer who placed the wrong delivery address or talk to users facing problems with refunds.
Create an automated help desk: Advances in machine learning mean you can now create a full-fledged help desk to resolve customer grievances. Create prompts to help customers find direct answers or use a relevant training dataset for the AI algorithm of the help desk.
4. Refund Claims
No business is perfect, and one of the shortcomings of running an e-commerce store is the request for a refund. If you sell tangible products, you will definitely get the occasional yet disappointing requests for a refund.
Whether it's through your support center or via a direct message or mail, you can never escape a refund request. More importantly, delaying response to a refund request can trigger a worse reaction from the already upset customer. Therefore, automating the refund claim process is another great way to streamline your business operations.
Instead of manually answering refund requests and putting your goodwill at stake, create a systemic workflow for automatic refunding.
92% of shoppers will buy again from a store with an easy and fast refund process. So, use an automated workflow to bring customers back once they buy from you.
However, before bringing this automation into practice, create a well-defined refund policy free of any loopholes. This is imperative to prevent customers from taking advantage of your automated refund response.
5. Abandoned cart
Nothing hurts e-commerce store owners more than abandoned carts. The average rate of card abandonment ranges around 69% across industries. That's just an indication of how common cart abandonment is in online shopping.
But what if there was a way to bring back users to their abandoned carts and motivate them to complete their purchases? There's a two-word answer to this—workflow automation.
Minimize your drop-out rate through a sophisticated marketing automation workflow to remind customers to finish their purchase decisions. Tada Apps helps you immensely in this regard with innovative engagement strategies that get your customers hooked from the word go. Email automation is the most convenient solution for this.
Look at how J. Crew reminds its visitors to complete their purchase with an automated email.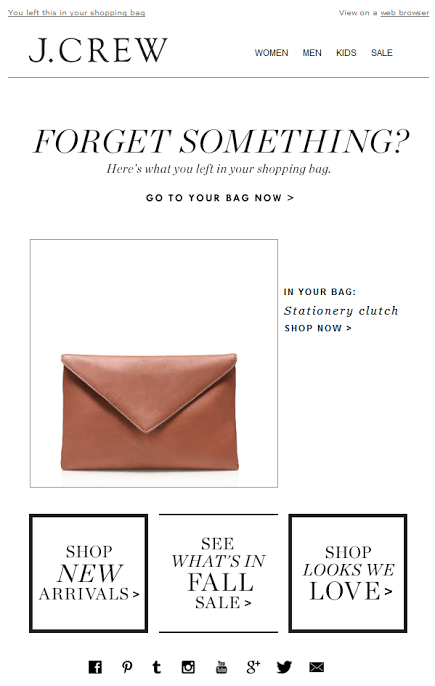 6. Catalog listings approval
Adding more product listings to your store can significantly increase your chances of making a sale. But adding new products or services to your e-commerce website is no cakewalk.
From putting the best images to adding the right features, creating new listings can inevitably take up a lot of time. Automating this task will not only remove the hassle to create new catalogs, but also multiply your sales.
A tool like ModeMagic can do wonders to help you automate the listing approval process.
Text-heavy product pages usually cause customer drop-offs. Hubspot's research shows that consumers would rather read designed content than plain text. With ModeMagic, you have the power to transform your product copies into appealing designs and get the best out of your listings—everything automatically.
ModeMagic converts big blocks of text into snappy pictures to distinguish your brand from the competition. Besides, it also adds product labels like "Most Popular" and "Trending Now" to tap into the shoppers' emotions to fuel buying decisions.
The customers are reporting a 25% increase in sales with badges & feature cards! Here's how you can also leverage ModeMagic for automating your listings and to increase sales:
Auto-placements to enhance your page's design
Auto-badges to make your products more appealing
Custom badges to emphasize your branding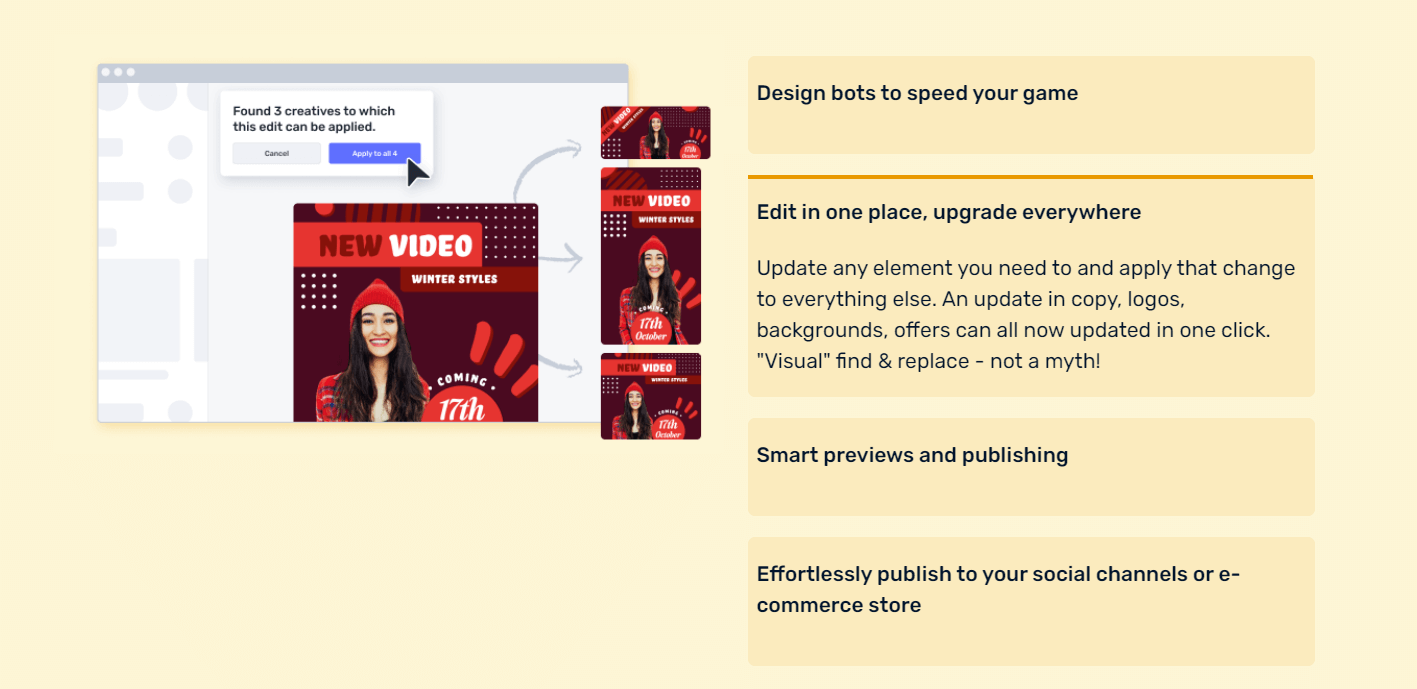 Conclusion
As an e-commerce business, you are in the middle of aggressive competition. It's never been easier for customers to shop online, and there's never been as much choice for them to do so.
To ensure that you not only survive this fast-paced competition but also take the edge, you must get all your business processes right. That's why you can't afford to overlook the magic of workflow automation. And, with a tool like ModeMagic in your e-commerce stack, you can automate catalog listings and product labeling conveniently.
Automating workflows—and a lot of them—will skyrocket your business efficiency and amplify sales as well. Automated tasks also have a direct correlation with your team's productivity. More importantly, you can achieve the highest level of accuracy with business automation workflows.
So, use this blog to think of how you can leverage workflow automation and get ready to take your e-commerce setup to greater heights. Take your first step now.