Unless you're new to the online world, you probably know that increasing sales has nothing to do with upgrading your products or increasing your profit margin. But, that doesn't mean you should sell low-quality products to your customers. If you want your sales to skyrocket, you'll have to go the extra mile.
The main aspect that differentiates online sales from conventional ones is competition. While it is easy to set up an e-commerce store, it is quite challenging to stand out in the crowd.
If you're facing low conversion rates or regular cart abandonment, ask yourself, why would your visitors choose you over hundreds of other options available?
To make things easier for you, we've rounded up 10 proven ideas to increase your online store sales, which you can implement right away. So let's get started.
How Can We Increase Online Sales in 2021? – 10 Proven Ideas
Honestly, there's no simple formula for increasing online sales in 2021. You can't just place an exit pop up and expect your metrics to transform overnight.
Whether your strategy is to reduce cart abandonment, target previous customers, or reward loyal customers, you'll have to plan meticulously before executing it to achieve optimum results.
Mainly, the planning involves monitoring your store for crucial metrics such as the bounce rate, exit rate, and conversion rate. Similarly, you should keep track of the potential leads you receive every day on your website.
Now, if you notice a pattern in these metrics, it is time to find a way to combat the problem and increase sales. While there are specific strategies you can apply for each issue, we have listed down the tried and tested methods that can help you achieve multiple targets at once.
1. Declutter Your Website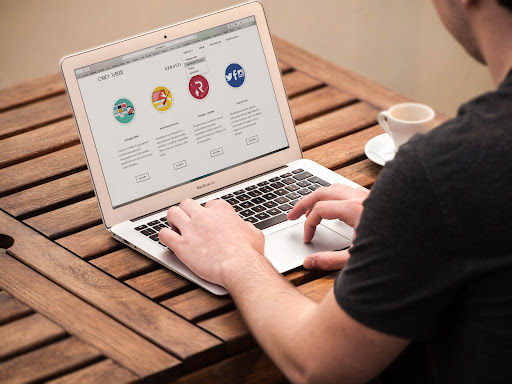 Most online entrepreneurs think it is good to cram as many product advertisements, offers, and store details on the homepage. However, that never works.
In fact, a messy homepage is confusing to navigate, which might cause interested buyers to steer away from your website at once. The right way is to mention limited products on your homepage and concentrate on displaying your brand identity through minimal text.
This way, your visitors will be interested to know more about your brand. Similarly, when they find it easier to navigate your website, they'll be more likely to explore new products and make a purchase.
Apart from decluttering your homepage, make sure the other sections and categories are well defined and accessible.
Whatever you do, don't display all your products and services into one long list or catalog. Instead, classify your merchandise into different sections and categories so that your customers can easily find what they're looking for.
2. Collect Email Addresses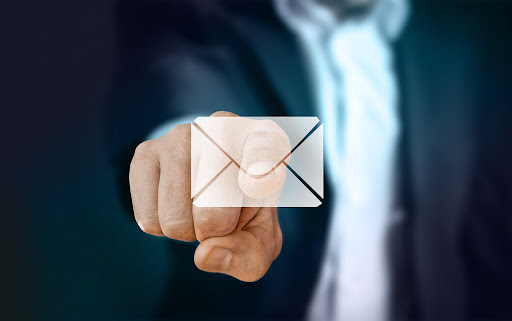 If you're having trouble converting your visitors into customers, then you need to contact the people who seem to show interest in your website. Doing so can help you find the reason they abandoned their cart or left without making a purchase.
You can create an email list and use the addresses to devise an email campaign for your brand. Remember, email marketing is a cost-effective option and brings higher ROI compared to other marketing techniques. So, as a beginner, it is the first step you should take to enhance sales.
Websites like Tada let you place customized and well-designed pop ups at strategic locations on your online store. This way, you can ask your customers to subscribe to a newsletter, get updates about your stock and inventory, or receive notifications for store-wide sales.
3. Segment Your Customers By Creating Multiple Buyer Personas
That brings us to the next idea you can implement in your store to increase sales. Once you devise a plan to connect with the potential leads you receive in your online store, the next step is to segment them into different categories.
You can increase sales exponentially by effectively categorizing your audience and targeting different buyer personas with unique marketing techniques. This adds a layer of personalization to your traditional marketing techniques, and let's face it, who wouldn't jump at an offer specially designed for them?
4. Use Clear Call-to-Action

You probably have generic call-to-action buttons all over your website. But, revamping them slightly can make a huge difference in how your visitors perceive and react towards them. For example, think of replacing subscription offer buttons saying 'start the free trial,' to 'start your free trial,' or 'start my free trial.'
Again, focusing on the customer or addressing them in first-person works best to entice their attention and has more impact than a cold command.
Similarly, some websites also use colloquial language in their call-to-action, such as 'Oh Yes!' or 'Count Me In!'. As such language is unique in the e-commerce world, it is more likely to catch your visitor's eye and convert them into buyers.
5. Develop Urgency and Scarcity
Developing a sense of urgency and scarcity around your products is another excellent technique to increase sales online. For example, recent research shows that customers are 14% more likely to open promotional emails that create a sense of urgency.
You can create urgency by providing small snippets of information. These include inventory updates, the final date for a promotion, or a time limit for free shipping. Using this information, you can entice customers who were stalling their purchase to click the 'buy' button immediately.
Also read: 7 Game-changing Ecommerce Marketing Strategies
6. Build Trust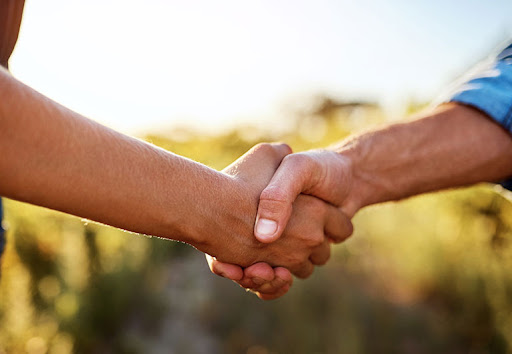 Let's face it; the internet is a shady place where customers need to watch their steps; else, they can get caught in scams and other malicious activities.
Remember, your site is not an exception. However, if you take the necessary measures to help your customers develop trust in your brand, your sales metrics are bound to show impressive results.
One of the most common trust-building techniques is to include user testimonials on your website. Positive reviews from fellow customers can quickly motivate visitors who were previously skeptical about making a purchase.
Similarly, you can use pop ups from Tada to add social proof, sales updates, product case studies, and even images of yourself alongside the call-to-action to convince potential customers.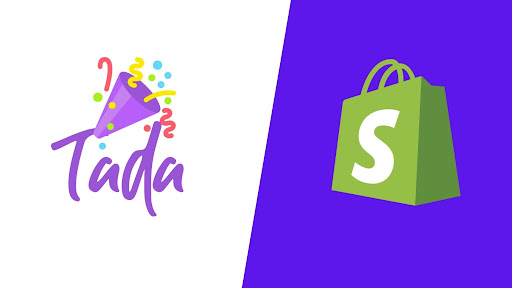 7. Start a Rewards Program for Loyal Customers
If you have frequent visitors you want to turn into regular buyers, devising a rewards program is great. Show your appreciation by offering discounts or free shipping on repeat purchases.
Besides that, you can offer reward points with every purchase. Later, your customers can redeem them to avail discounts on future purchases. This way, you can make sure they'll return for another purchase after completing one.
Remember, targeting existing customers is more cost-effective than acquiring new ones, so this technique can drastically affect your sales and profit metrics.
Another interesting way is to add gamified pop ups using websites like Tada to engage the visitors on your website. You can award them with coupon codes and discounted deals for playing games in your store. This makes them spend more time on your site. Additionally, it also encourages them to make a purchase using their earnings.
8. Test Your Strategies
There are various techniques available to increase online sales. But, it all brews down to the ones that work well for your website. Unfortunately, a strategy that works wonders for other stores might not be the best way to enhance sales on your site.
That's why the key is to continue experimenting with different techniques using A/B testing. You can record the changes in your sales metrics after implementing a specific strategy to see if it works or not.
Additionally, testing multiple strategies can help you know which one is the best in terms of ROI. This way, you can get the ultimate value for your money.
9. Install Live Chat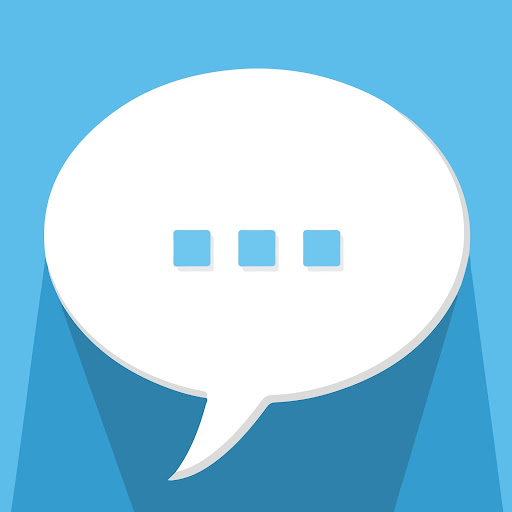 Live chat tools are terrific ways to increase sales by letting your customers interact with you directly. Even if you have a contact form, live chats are just more convenient.
This way, potential customers can get prompt replies to queries or problems that make them stall their purchases. Eventually, this leads to immediate sales confirmation and reduces cart abandonment as well.
10. Ease Up Your Checkout Process
While Business Insider records almost $4 trillion worth of merchandise left in abandoned carts, did you know that 18% of abandoned carts happen due to unnecessarily long checkout processes?
By simply removing the obstacles in your checkout process, you can encourage customers to complete their transactions and boost sales.
To reduce the load, you can start by eliminating excessive data entry. For example, skip the unnecessary clauses in checkout forms to speed up the process. Similarly, avoid imposing forced subscriptions and high additional costs like taxes and shipping charges during checkout.
Similarly, you can use some incentives to ensure a smooth checkout process for your customers. This includes a staunch money-back guarantee to help them avoid buyer's remorse.
Most importantly, it is a bummer to reach the checkout only to find out your desired payment option isn't there. Integrate multiple payment options so that your customers can confirm their purchases right away.
Final Words
In a nutshell, these 10 proven ideas to increase online sales involve:
Improving your store design
Providing incentives, and
Reducing the hassle for potential customers
By making your process convenient and providing attractive deals, you can make your customers hit that 'buy' button and even come back for future purchases.
However, make sure not to overcrowd your site with excessive marketing gimmicks and advertisements. Instead, streamline your approach by choosing the best options through testing and experimenting. Then, stick to the techniques that work best for you.