Did you think gone are the days when people used email? Have you been thinking if email marketing is a worthwhile tactic for your e-commerce business?

Well, when it comes to communicating and persuading people to buy products, email is a powerful tool you can leverage. According to the "content magazine," every dollar spent on email marketing increases sales by three-fold and generates $38 in return if compared to social.

But email marketing on its own is not that effective, as it is more about correct sequencing than strategy. If you are mailing the right email, but your timing of shooting email is wrong, it can do more harm than good. In such scenarios, people will surely opt-out of the subscription. Here the right emails at the right time will surely help you win lifelong customers and give a boost to your business. Nowadays e-commerce platform offers plenty of creative way to attract new subscribers, Tada and its gamified pop ups are a very good example!

This article will guide you with clear and proactive plans that help you master e-commerce email marketing in 2020.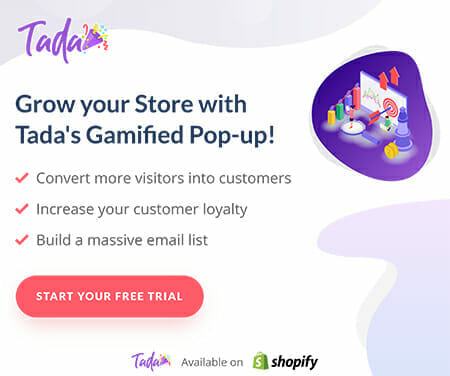 What is email marketing, and why bother about it?
Sending promotional things through email is referred to as email marketing. For an e-commerce business, it is all about sending relevant and timely emails to the right people at the appropriate time. This digital marketing strategy, when used effectively with the help of TADA, reduces website abandonment by maximizing conversions and eliminating bounce rates and short visits.

Though communicating through emails and grabbing the audience's attention seems tough, 59%of marketers get the maximum ROI from email. The number itself speaks why you need to bother about email marketing.

Interested in increasing e-commerce sales by making the most of your email marketing? Continue reading to learn about the email marketing trends that help you in driving more sales and earning profits.
Trends to Drive More Sales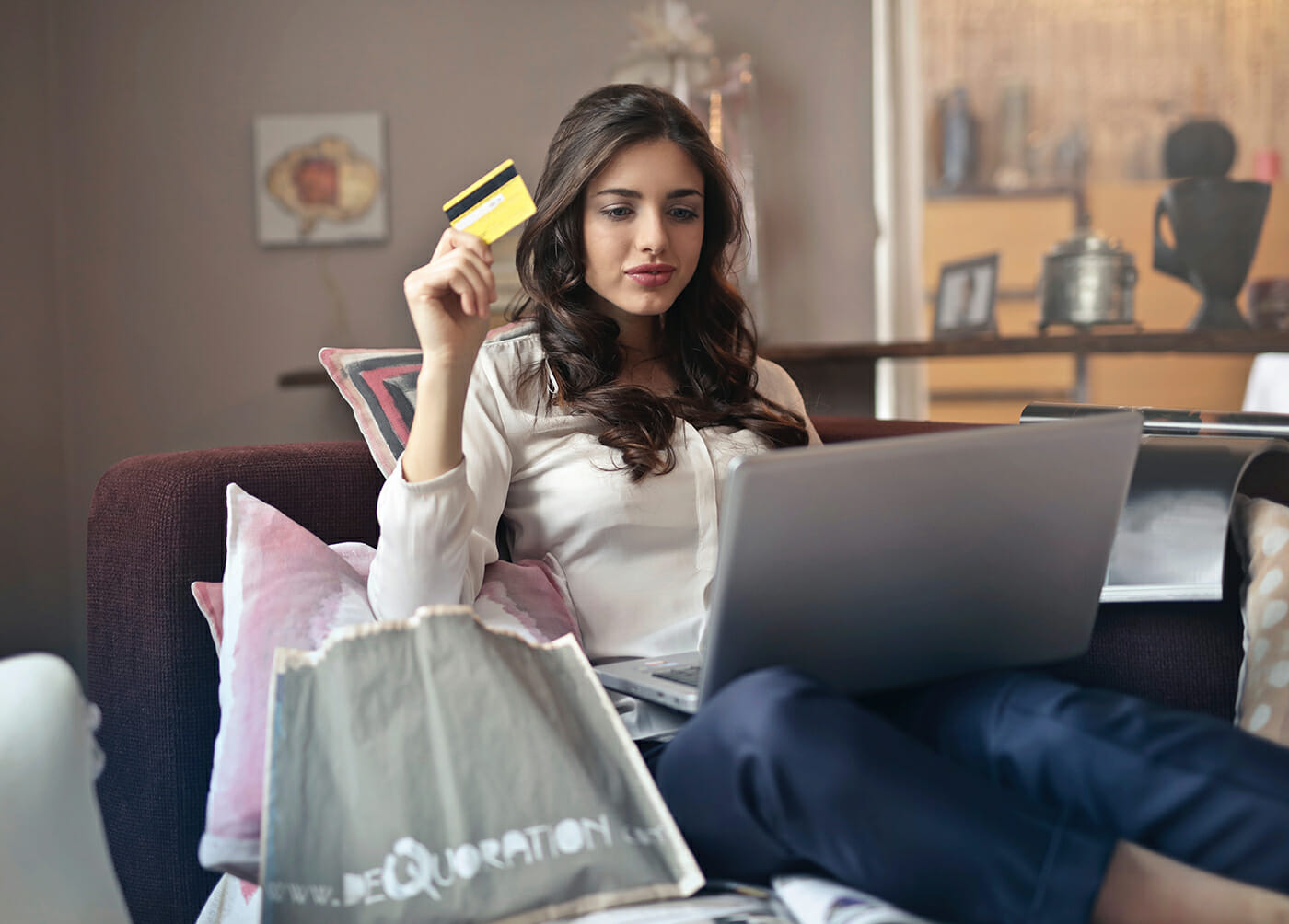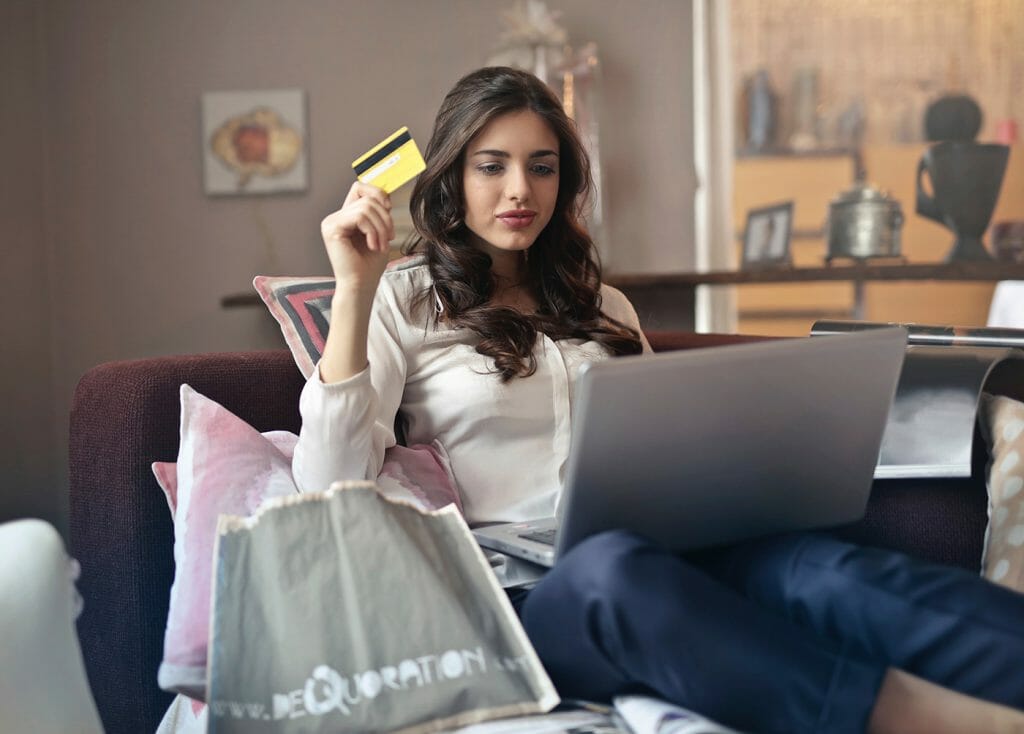 In this digital era, where customers spend most of their time on emails, spread the word about your business by making the most of email marketing.

1- Set Your Goals
Before going further with the e-commerce email marketing strategies, it is vital to set your goals first. Interrogate yourself that why you are investing what you are expecting from it. The answer can be any:
• To drive more traffic for your brand
• Improve communication with your potential customers
• Encouraging your past customers for more shopping
• Receiving customer feedback to improve your services
• To increase e-commerce sales
• Promotional prices
• Launching new products
Like various other e-commerce business owners, you might also be thinking of achieving more than one goal with e-commerce email marketing. However, setting more than one purpose is good, but to achieve maximum results, it would be better if you initially focus on two or three primary goals. Because, along with setting goals tracking them is equally important. Only then you understand whether your tactics are bringing fruitful results or you need to alter them.
2- Know Your Target Audience
An effective strategy to increase e-commerce sales can only be made once you are clear about your target audience. Do thorough research to understand your customers. Because every time you send an email to your created list, it is an opportunity to convert them into your regular customers.

But if your subscriber list is not motivated with your emails and does not approach you, your efforts go entirely waste. Not only that, but you are also damaging the reputation of your business as well as the process (email marketing).

Promoting appropriate products to the right customers is the key to earning a profit. Try these tips to understand your customer base in a better way:
• Go through your customer data, like age, their location, and, most importantly, their purchasing habits.
• If possible, you can even build audience personas for future references.
• Visit social media to collect a wealth of data for sending emails to engaging customers.
The moment you are ready with your target customers database, start designing engaging emails for your e-commerce email marketing.
3- Grow Your Email List
Your email subscription list does not always remain the same. Every year it declines by a certain percentage, so getting new customers and growing email list is very necessary. Well-designed and gamified TADA pop-ups can help you increase your email subscribers list and sales. Your visitors won't resist sharing their email id, as in exchange, they get an opportunity to win massive discounts.



To grow your email list fastly, your opt-in form needs to be as simple as possible. Your main concentration should be on getting email. Your home page is the best place for opt-in form, but remember to keep the clicks leading to subscription as limited as possible.

Usually, e-commerce business owners add opt-in option only on the home page or other common pages. But to make it more effective, insert it on every page of your website and even on your blog articles.

If you are including any best offer on your website, do not forget to ask for a subscription there. The longer the subscription list you have, the better it would be for your business.
4- Automated Welcome Email
The moment you get a new subscriber, make a lasting first impression with a welcome email. Acknowledging a new customer is the best way of developing a healthy relationship with your clients.

This move is to thank your subscribers for joining with you. It also sets expectations among your potential customers that what will be coming next from you, like how often you inform them about promotional offers or on new arrivals.

Though you can draft every welcome mail manually but automating it helps you in not missing any opportunity. Moreover, it also displays consistency in your emails.

Personalizing it with the subscriber's name helps to create more engagement and direct your customer back to your website.

Welcome emails generate more engagement rates than any of your standard or promotional emails. So, never miss this golden opportunity to begin the communication with your new clients. You can even confirm with them how often they like being contacted. It assures them that you respect their privacy and will not bother them with unnecessary emails.
5- Share Attractive Offers
Once you have new email subscribers, begin nurturing them to bring them closer to sale. The best way of doing it is by sharing attractive offers that allure them to buy the products.

The various ways of doing this are:
• Discount coupons for new subscribers
• Free shipping to previous customers
• Referral discounts
• Seasonal or holiday sales like Black Friday, Christmas, New Years, etc.
Your subscribers who have not yet stepped up from window shopping to becoming your consumer can get excited with these offers and start purchasing. TADA pop-ups can help you in delivering a pleasant experience to your customers and grow your revenue. Customers can't resist these pop-ups that are designed like games and unveil huge discounts. Avada also recently released a solid article with all the best Shopify exit pop-up apps, we recommend checking this out!  
6- Automated Purchase or Order Confirmations Emails
After a successful online purchase, when a customer receives an email for order confirmation, it helps in developing a good customer relationship. Same like welcome emails, automated confirmations also improves engagement and increase e-commerce sales

You can create purchase confirmation manually, but the automated process is relatively fast, easy, and prompt. Where email for order confirmation boosts sales, it also helps in setting positive customer expectations. As it gives assurance to the customers that shopping with you was the right decision.

You can also ask for reviews for your services with the automated confirmation email.
7- Email Notifications About Wish list or Back in Stock Items
If the ordered product is not in stock, notifying your customers with the email notification about its availability or when the product is restocked is also one of the best email marketing trends. Your shoppers will appreciate your move and develop trust in your services.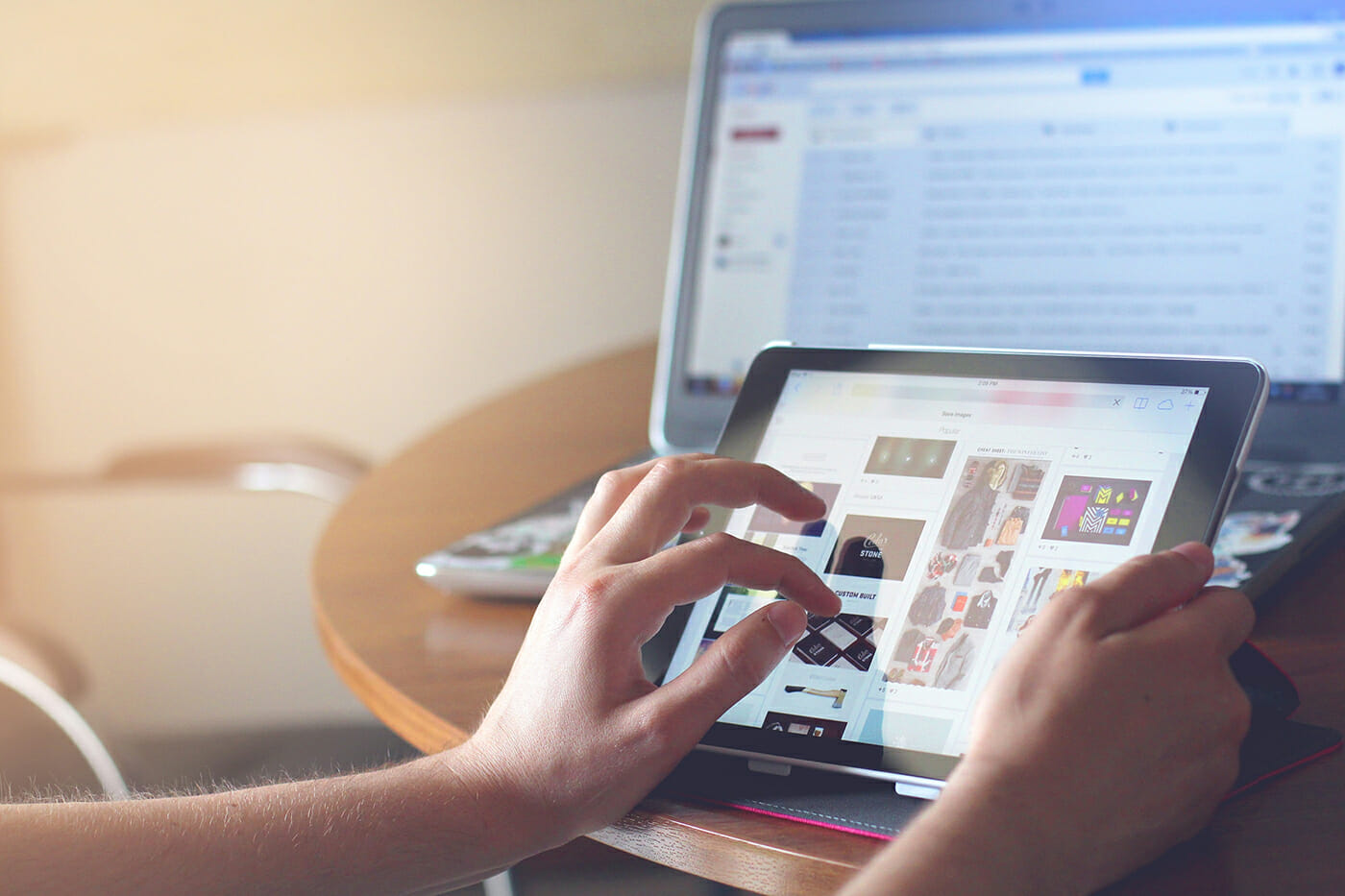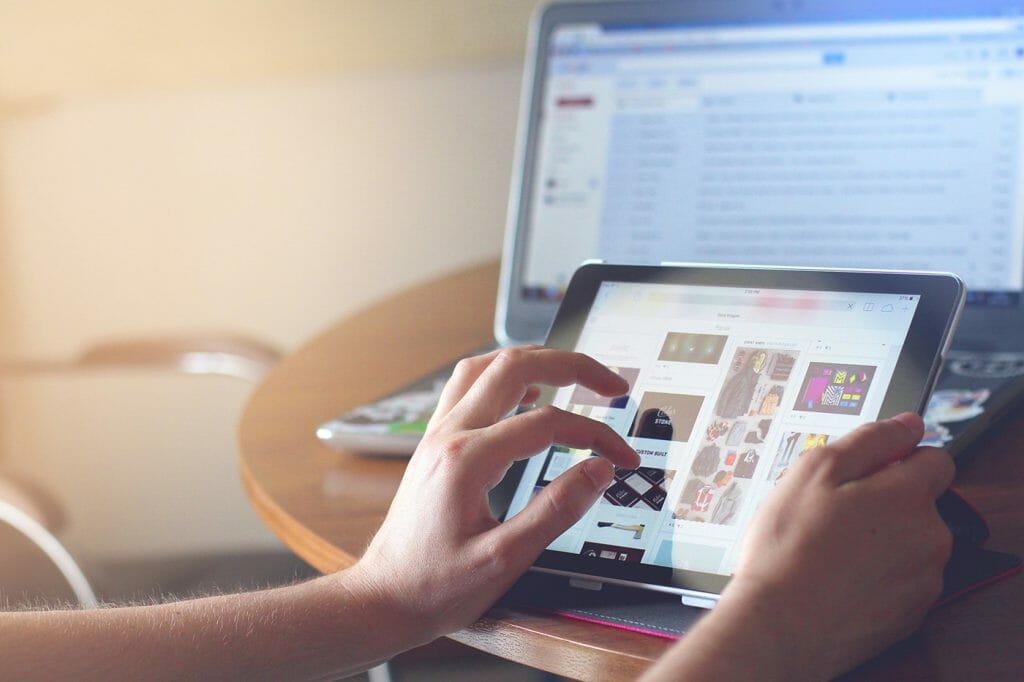 Here if your customers set a wishlist, updating them occasionally about the product in the wishlist also results in increasing e-commerce sales.

Your customer's wish list also gives you an idea about their liked products. Take this opportunity to refer to them with similar products and drive more sales and profit for your business.
8- Thank You Email
Your customers are the ones who can make or break your business. How can you be grateful to those who have helped to gain that position in the market in which you are today? A thankyou email can do that for you and take you a long way. You can draft thankyou message for anything – for signing up, purchasing, becoming a member, sharing your newsletter, etc.

Thanking your customers for subscribing to you or for making a purchase or other things gives an excellent recognition to your business. When you show gratitude towards your loyal customers, it gives them a greater sense of happiness and improves your business relationship with them.
9- Responsive and Well-Designed Emails
From welcome to promotional, transactional, and thank you email, your every message needs to be well designed and responsive. The more appealing your email is, the quicker it catches the attention of viewers. You can do it with high-quality images, headings, etc. Your email should be in an easily readable format, breaking your text into bullets can prove beneficial.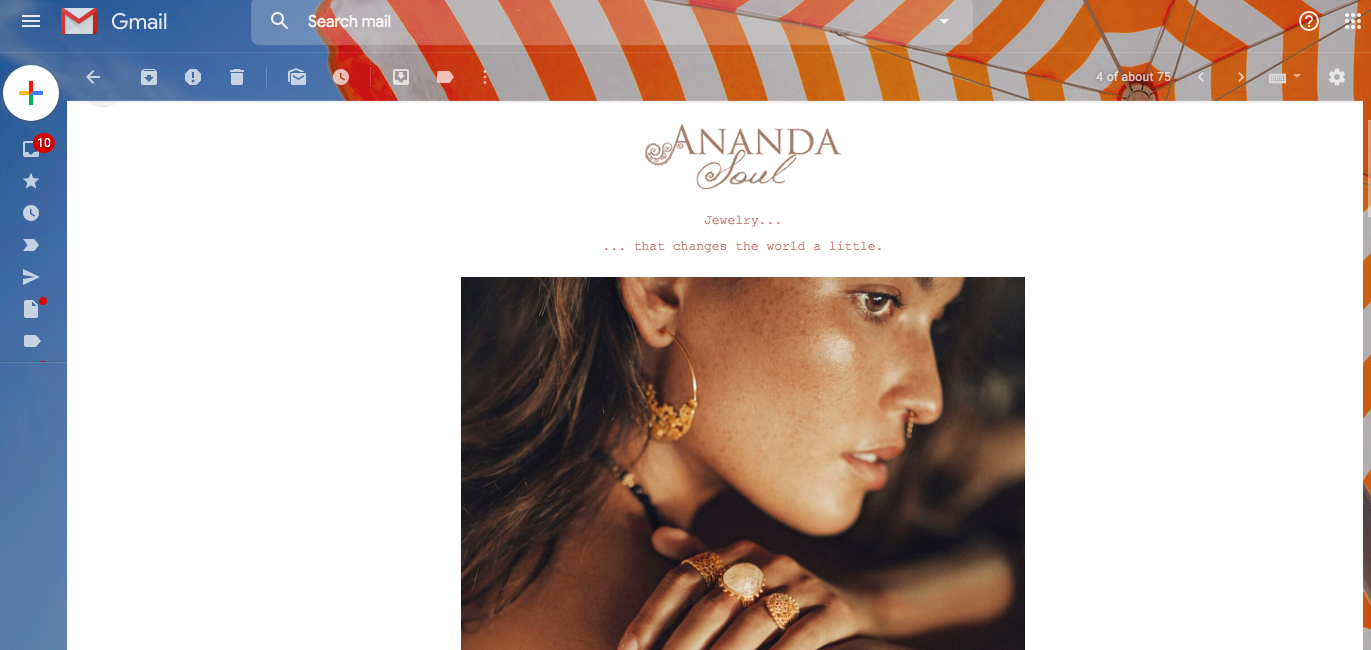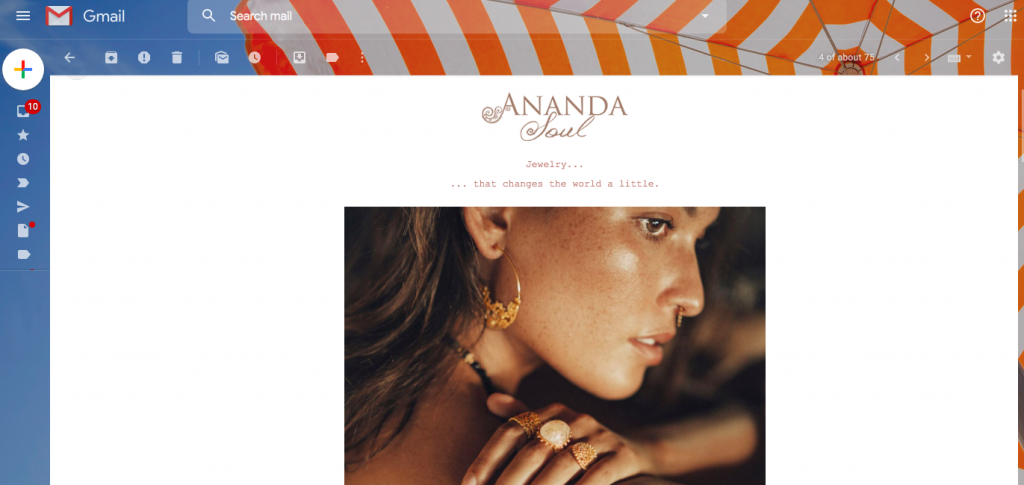 As users are continuously active on their mobile phones, so chances are there that your customers access your marketing emails on their mobile. This makes it necessary for you that your email templates are mobile responsive.

Draft a test mail and send it to see whether it looks exactly the way you want.
10- Track Results
Whatever email marketing trends you are using to boost your e-commerce business, needs timely revisions, or updates. A successful email marketer will always track the results of his or her inputs and make necessary updates.

You can approach the right tool that helps you track specific parameters of your email marketing campaign. TADA is the best one that can assist you in analyzing subscribers, click-through-rate, revenue, and gives you other live updates about your business.

The ultimate purpose of tracking email marketing is to zero in the excellent and effective tactics to drive more traffic and converting them into customers in the least possible time.
Benefits of Email Marketing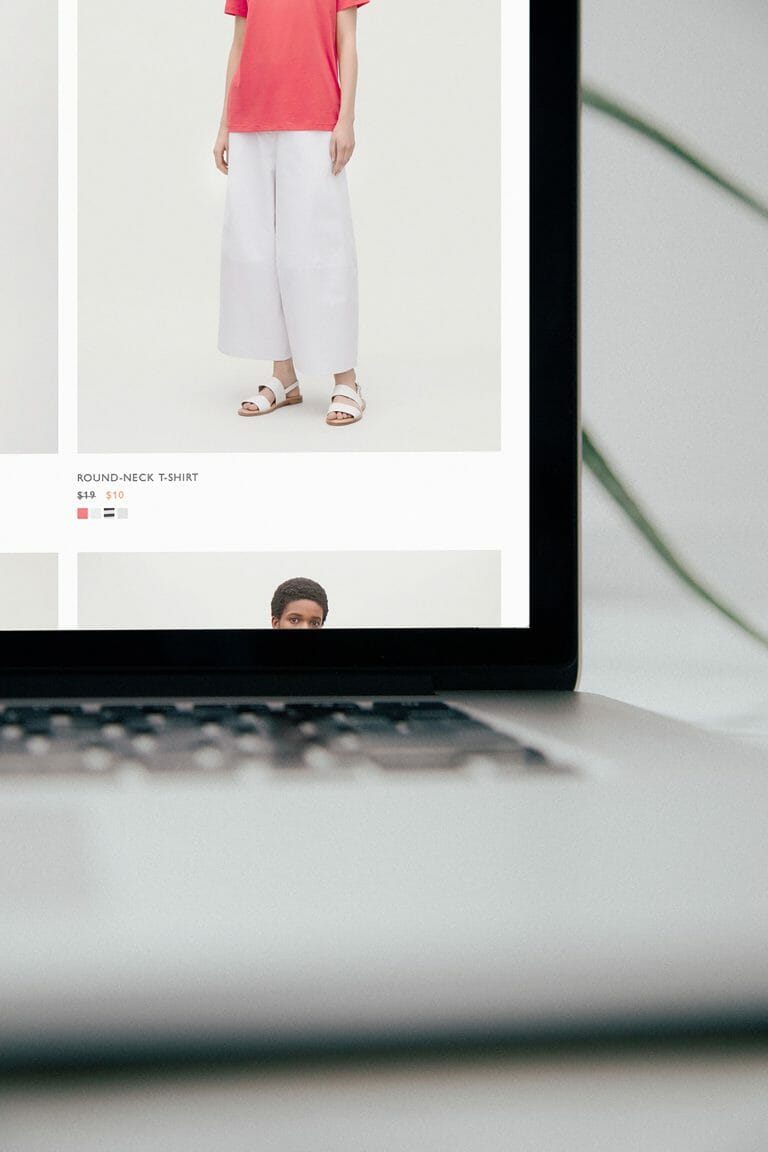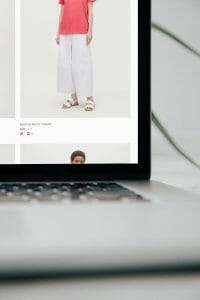 Thousands of businesses are using this effective marketing strategy to boost their business. Here are some of the benefits of using it for your business:
Email marketing helps to find your target audience and ensure the right content that is as per their requirements is delivered to your customers.


Your every email sent increases brand awareness among the audiences.


Email marketing is a cost-effective marketing strategy.


It is a useful tool for strengthening customer relationships with improved communication.


You get the opportunity to market your business with a personalized touch and that in turn yield immediate results.


Along with strengthening the relationship with existing customers, it generates leads and attracts new clients to grow your business.


It improves visibility and saves your time.
How Email Marketing Overpower Other Marketing Strategies?
When you made the decision to join the e-commerce business, you must have considered several marketing strategies. Like social media(paid or organic), content and display marketing, search engine optimization and marketing, affiliate marketing, and various others.

These are effective, but if you are looking for a single marketing channel with the best ROI, then you are missing a vital element here. Are you guessing email marketing? Yes, your guess is right. We have already mentioned its importance above. So, when you are considering an effective online marketing strategy, then email marketing is the best and most affordable one.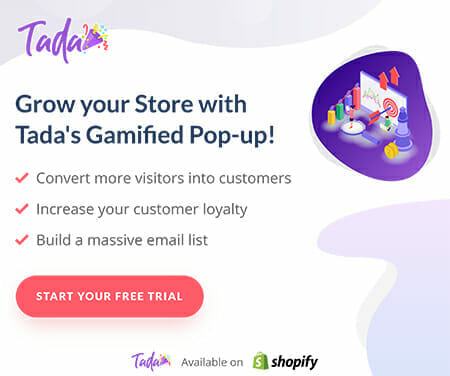 Conclusion
By now, you must have understood how effective email marketing is and how it drives traffic to your business and improves your sales. Follow the above-discussed tactics and stay on top in the market by campaigning or marketing in the right way. The correct mail at the right time and to the right person can do wonders for your business.