Gamification is a familiar term that refers to the use of gaming elements in non-gaming contexts. Generally, businesses and marketing teams use gamification methods to sell more to prospective customers by adding unique and intriguing gaming elements to their marketing content.
In the modern days, gamification is far easier to implement thanks to mobile ads. Moreover, since most applications feature an ad at some point, there are opportunities for companies to engage the customer and lure them into doing whatever they want.
Generally, eCommerce stores deploy gamification tactics to get their customers into buying more products and services. For instance, it's easy to make Shopify games and integrate them into the marketing campaigns for Shopify stores.
As games are a great way to get on the good side of your customers, they can help you imprint your brand image in the customer's mind even if they don't buy from you instantly.
Gamification is Versatile
Perhaps one of the highlights of gamification is its versatility as a marketing tool. It doesn't matter what business you own or the industry you might belong to. You can always integrate gamification to convey your product to the user in an interesting and fun way.
More importantly, it also shows customers your creative side, which can leave a good impression on them, eventually turning them into regular buyers.
Effective Gamification Elements for a Marketing Campaign
Before we understand the value of Gamification and its advantages, let's quickly go through some of the most effective gamification elements you can integrate into your marketing campaign.
Player Achievements
A trophy shelf always motivates the user to do more and play just one more game. So, adding rewards like badges, points, and level upgrades can be an excellent method to motivate your customer to show more involvement in the game.
Leaderboards
Leaderboards ignite the sense of competition in the players, urging them to improve their ranking and game performance. With more competition, there is remarkably more engagement time from the user, keeping them glued to the game for longer durations.
Player Progress
With time, brands can ask their customers to progress in a certain direction. For instance, tracking progress in a certain activity and displaying it to the customer forces them to complete just one more round. As a result, the involvement rates are much higher.
Player Countdowns
As a brand, you can ask the player to complete a challenge. It can be a limited-time task, generally lasting for a few seconds. This creates a high-pressure situation for the player, and they push hard to finish the task in the given time, contributing to more engagement time and involvement rate for your business.
Why is Gamification Important: Five Reasons
By now, it's easy to predict that gamification can bring positive impacts on your marketing campaigns and business ideas. So, if you're a business owner or looking for smart marketing ideas, find out how gamification can help your business create a better brand identity.
1.   Gamification Enhances User Engagement Rates for Your Business

Engagement rate is a critical parameter that tells how your business is performing among your customers. Major marketing and sales decisions rely on engagement rates. Since gamification is all about keeping the customer glued to your service, there are better chances of achieving higher engagement rates with it.
As the customer engagement prolongs, there is every chance they will buy from your services or stores. It's potentially the start of a long-term relationship with your customer, helping you grow and expand your marketing ventures.
Ultimately, you can interact with your customers more often. You want the customer to buy the product and keep them dedicated to your store as a marketer. Generally, when you present yourself to the customer for the first time, there are heavy chances of a lower engagement rate, especially if you use unrequested ads or get too pushy.
However, if you present yourself through a simple but interesting game, the customer is more likely to give you a chance. Therefore, fun and easy games can effectively reach out to new customers and strengthen loyalty with the older ones.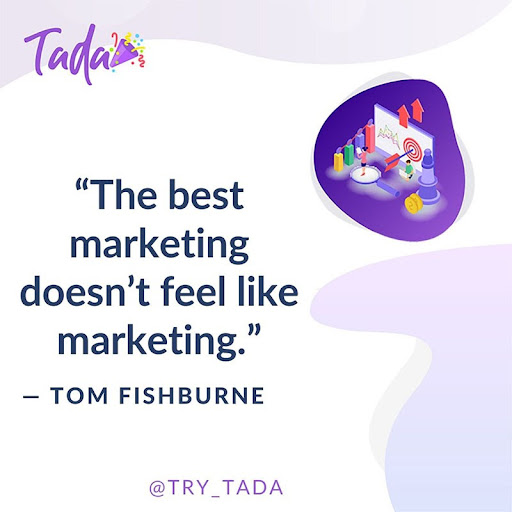 2.   Helps Build Customer Loyalty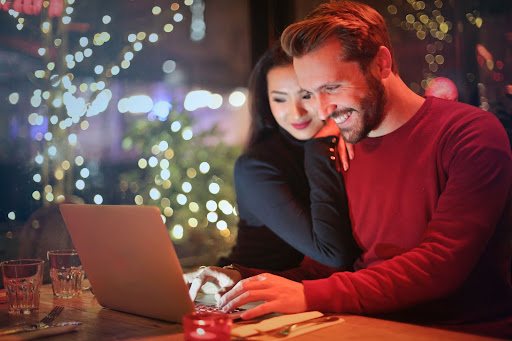 When you introduce a fun game to your customer, they will have an enjoyable experience with your brand, imprinting your brand name as something enjoyable. So, if a customer remembers your brand on good terms, they are always likely to seek your products and services.
It's a psychological thing as customers subconsciously annotate names based on their experience. So, Gamification can help your brand to be remembered on good terms. Moreover, it builds an emotional attachment of the customer with the brand, so they will keep returning to you for more shopping.
It's pretty much like the doctor you visited in childhood who gave you a candy bar on every checkup. So, you always wanted to visit that doctor because he made you happy. It's the same with brands, and gamification helps you big time.
An engaged customer forms a considerable part of any company's revenue, profitability, and growth simply because they keep coming back to you for more.
3.   Collects Valuable Customer Data Seamlessly
Customer data can be tough to get sometimes, but it's one of the most valuable assets for any company. It's even more critical today because you're running all sorts of AI and machine learning algorithms to understand customer behaviors.
So, if you can get your hands on this data through games, it keeps you from asking the customers to fill out forms and enter data. Instead, as the users engage with your gaming tools, you can enter data like their names for making a player profile or other parameters like gender, age, etc.
As the user provides you with useful information, you can put it to more productive use. For instance, you can create demographics to understand the right products for the customer and share relevant ads.
Simply put, when you have the power of user data, the opportunities are virtually endless, and Gamification lets you do the hard part of acquiring data through simple, fun activities.
4.   Boosts Your Conversion Rates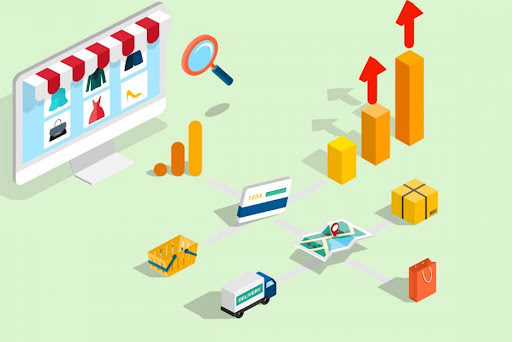 Gamified elements present a better opportunity of getting a response. As compared to ads and banners, gamified CTAs perform better simply because the user is immersed in an emotional experience with your brand through the game.
So, they are likely to give more thought to your offers and act upon the provided CTAs. For instance, users can always watch one more video ad to get specific rewards inside the game. Now, it's no longer a solo experience for the user because you are interacting with them and telling them of your services without them even noticing.
Therefore, as customers respond to CTAs positively, it gives you a better chance to enhance your conversion rates on the website. Here, it's also important to make smart decisions to make a quick sale. For instance, you can offer a 10% discount if the user clears a specific level inside the game.
Since you already know the user's preferred products, they are more likely to go through with the transaction just to avail of that discount. Likewise, you can offer coupons and discount codes to get your customer on your website or mobile app. All of it helps in improving your conversion rate.
You may also like: 7 Call to Action Strategies that Convert 2021

5.   It's Easier to Educate Customers about the Products
The best part about gamification is that it's fun to market your products. It provides an easy and enjoyable way for the users to understand your products and services. Therefore, you can educate them more effectively.
Therefore, gamification is a preferred technique in academic circles too. When users have something entertaining to watch or play with, they will pay more attention. Otherwise, they just wait for that 'skip ad' option to activate so that they can move forward with the game.
Other than the commercial aspect, gamification can also educate about certain products that are good for society. For instance, a game that creates awareness about mental health can be a good tool for marketing-related services.
Likewise, you can engage customers into buying eco-friendly products through games that support a similar initiative.
A Few Things to Consider
While gamification is an intriguing concept, there are a couple of things you must be wary of. Otherwise, your tactics won't yield the expected results.
Users look for adventurous and new experiences during the games. So, if you're making a basic and old game, it may not capture the user's attention as well as you want. Therefore, add good graphics, colors, and sounds to enhance the overall gaming experience.
It means that you need a professional gamification tool like Tada. However, given the outcome of this exercise, it's not a bad bet at all.
Conclusion
Majority of the online users look for something interesting and interactive while surfing the internet. Adding gamification to your marketing campaigns will help you get up close to your customer, letting you understand them better and providing more targeted products and services for them.
Therefore, gamification is a must-try for businesses and brands to increase sales and generate more conversion rates.
You may also like: The ultimate guide to Gamification Marketing