An effective email marketing campaign is one of the best leverages for small businesses to increase Shopify sales. If you're concerned about unsatisfactory store metrics even after producing high-quality merchandise, this is the ideal strategy to go for.
You can connect directly with your customers through email marketing to urge them to bring business to your brand.
Recent research shows that 44% of all email recipients ended up making at least one purchase, while 7 out of 10 people would use a promotional discount or coupon sent through email. Most importantly, email marketing campaigns have an ROI of up to 44% on average.
So, are you ready to kickstart your email marketing campaign right away? Check out this list of ideas to skyrocket your sales.
What is an Email Marketing Campaign?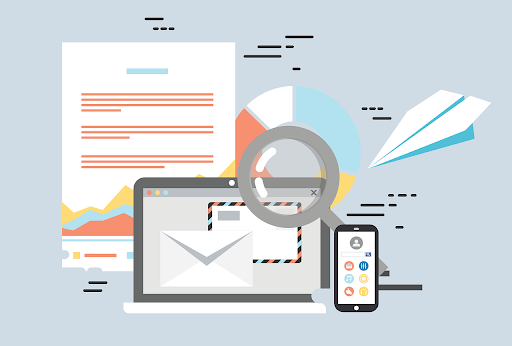 For those new to the concept, an email marketing campaign systematically dispatches business emails to existing and potential customers. However, it is not as easy as it sounds.
With the strategy becoming more common in the eCommerce arena, the concept has broadened to include various techniques and specifications. This makes email marketing a multi-faceted inbound marketing strategy for your brand to help you achieve multiple business goals.
Besides using it as a mode of communication, you can use it to reward loyal customers through lead magnet templates, promote yearly sales and updated products, and reinforce your brand identity.
Here are astounding possibilities regarding email marketing campaigns that help small businesses grow organically in record time.
Generating Regular Traffic
Through email marketing campaigns, you can advertise your website content like newsletters and blog posts. This way, your brand identity, and vision can entice potential customers to visit your website and make a purchase.
Nurturing Potential Leads
Did you know that the most effective way to increase Shopify sales is by targeting customers who are already interested in your brand? This technique is called lead nurturing, and an email marketing campaign is the most effective way to execute it.
Once you know how the visitor previously interacted with your brand, you can use the data to send discount offers, coupons, and free shipment deals to make them click the buy button.
Increasing Revenue
This is the main factor to consider while incorporating any marketing strategy into your brand. Email marketing can help you increase your revenue by cross-selling and upselling additional products to enhance the overall cart value.
Similarly, you can advertise store-wide sales using attractive lead magnet templates to provide effective buying incentives to new and regular customers alike.
All this information probably makes you want to devise an email marketing strategy right away. But, before you do, go through these productive tricks and ideas to streamline your approach.
You may also like: Email Marketing vs. Social Media Ads for Sales & Promotions | Which is More Efficient?
Best Small Business Email Marketing Campaign Ideas
Let's face it; small businesses barely make ends meet while running a Shopify store. Between maintaining an updated inventory, handling transactions, and creating a brand-specific UI, they already have a lot on their plates.
That's why, if you're thinking of incorporating an effective email marketing campaign as a small business, you should devise a targeted strategy that works for you. The trick is to start small, employ effective services, and create a comprehensive growth plan for the future.
While websites like Tada help you create attractive pop ups for your store, adding push notifications to collect emails is not enough. To help you out, we've rounded up the following ideas so you can create an email marketing strategy to fit your needs.
1. Identify Your Campaign Goals
Before jumping to subscribe to the first email marketing brand you come across, it is essential to plan out your strategy. Keep the end outcome in mind. What are the short-term and long-term goals you wish to achieve through your campaign?
It can be anything from promoting a new product line, following up on abandoned carts, or staying constantly connected with your audience. Remember, the cost and effort that goes into generating the right emails will vary drastically depending on your goals.
That's why make sure you don't waste your time on irrelevant targets, even if they seem attractive on paper. What works for other brands might not be the ideal fit for your brand at the moment.
Once you have your goals in mind, you can decide who you'll be addressing through your emails. Again, personalizing your approach will have a higher impact on increasing sales than generalizing your entire audience.
Besides that, creating well-defined goals will help you analyze your marketing metrics and see whether the campaign is working for you or not.
2. Build an Email List
This is perhaps the most daunting task that awaits you when you decide to devise an email marketing campaign. You see, these campaigns are strictly permission-based.
While this aspect means your audience is less likely to ignore your messages than social media advertisements, you have to work hard initially to build an email list.
Without an email list, you won't have anyone to send your emails to. Similarly, the level of permission provided by the customer with their email address will help you track their interactions with your brand and even other brands in the future.
Using this crucial data, you can easily segment your audience and target them with relevant messages. Start by placing a lead magnet template or a subscription form on your website using pop up ads from sites like Tada.
Some people take the shortcut by purchasing email addresses from a third-party source. However, that is not recommended as it will hinder the organic growth of your business in the long run.
Another aspect to think about is why a customer would sign up with their email on your store. A great idea to overcome this obstacle is to provide attractive incentives.
These incentives can be anything from free shipping on their first order or complimentary access to an ebook or resource.
Make sure you get the essential bits of information such as their name, email, and birth date. This information can later help you approach them personally and send customized offers such as birthday discounts.
3. Get Affiliated With an Email Marketing Platform
Another vital aspect is affiliated with a popular email marketing platform that integrates flawlessly with other Shopify features. You can choose from options like ActiveCampaign, Klaviyo, and MailChimp.
Although for a price, these platforms automate the tedious tasks of your email campaign. This includes segmenting customers, designing attractive email templates, and dispatching the messages on time.
Besides that, such websites help you keep track of the people you connect with and comply with rules concerning spam emails.
4. Maintain Clarity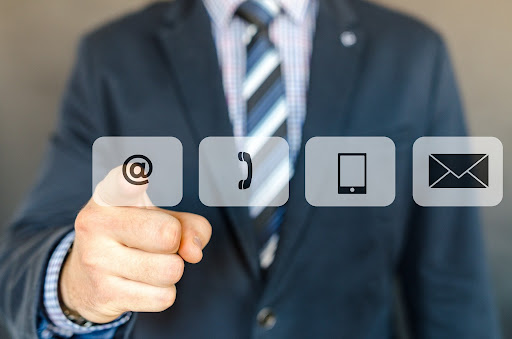 Once you have built an email list consisting of interested customers, your next line of action should be to start pumping out engaging email content. At this point, make sure your emails voice out your desired message without being too salesy or over-the-top.
You don't want your customers to send your emails right into their spam folders. Or worse, some inboxes automatically send shady emails into their users' spam folders. Therefore, you want your emails to look as professional and to the point as possible.
To achieve that, try to avoid attention-grabbing gimmicks like using all caps in the subject line because it triggers spam detectors. Instead, concentrate on the preview line and make it catch enough so that your recipients want to read further details.
5. Start Sending Welcome Emails
If you have recently started your email campaign, you will need to segment your customers to send targeted emails. However, that does not mean you shouldn't contact your subscribers right away.
You see, when a user signs up to your website, he is expecting to hear from you in the form of a blog post update or a monthly newsletter notification. So, if there's some time until you send out the monthly updates, make sure to send an engaging welcome email.
This will let your customers know the legitimacy of your communication mechanism and help grow trust around your brand. Similarly, welcome emails are the ultimate chance to let your customers know about your brand to build long-term relationships.
You can include a selection of your top products, your basic brand image, or clarify your expectations from the customer.
Believe it or not, customers are 86% more likely to open welcome emails than other categories just because they signed up moments before they received them. That's why the email content should be designed in a way that grabs their attention and hits the right spot.
6. Use Segmentation To Send Targeted Emails
The next step to enhance your email marketing strategy is to send targeted emails. This will only be possible by using segmentation through data collection.
Once you start monitoring your subscribers' activities on your store, you will have who needs what. Then, using this data, you can send targeted emails so that these visitors keep coming back to your site.
For example, if you have a customer who recently abandoned his cart, approach him with a free shipping offer or an inventory urgency update. Similarly, if you have customers who recently did business with your brand, you can approach them with loyalty deals or recommend similar products.
This personalized approach lets the customers know you care about them, which ultimately improves email open rates and clicks. On the other hand, if you send out your emails without a personalized approach, most users will find them useless and send them straight to the spam folder.
7. Design Catchy and Responsive Emails
Another crucial aspect of formulating the right email marketing campaign is to avoid sending out poorly designed emails. If you're using pop up notifications from websites like Tada to gain subscribers, you'll have to make sure the design quality of your emails matches your in-store push notifications.
Remember, responsive design does not mean loading every email with high-quality images and GIFs. Instead, it means that your message should be presented in a way that triggers a positive response.
To achieve that, you'll first have to make your emails visually appealing. The content you present should be set in a classified format with clear headings, subheadings, and a call to action. This minimizes confusion and ensures your audience reads the email.
Secondly, your email should read well on a mobile device. Nowadays, most people prefer to conduct online interactions on their mobile phones. So, use email templates that can fit easily into multiple screen sizes.
Last but not least, the email should be interesting. If the first glance does not capture your prospect's interest, you can't expect them to read through the whole email, let alone visit your website afterward.
Additionally, add cross-selling and upselling details at the end of every email to promote sales and increase overall revenue.
8. Test Your Email Marketing Campaigns
If you've already tried out all the tips mentioned above, you have successfully created a functional email marketing campaign. However, is your campaign working?
Rather than facing disappointment in your monthly or yearly metrics, it is a good idea to test out your campaign productivity at the beginning. This way, you can see if your strategy fits your desired purpose or needs change.
Many email marketing platforms let you carry out mobile split tests and A/B tests regarding your email campaign. Although they come at a price, these tests can help you point out any errors in your campaign and increase your ROI in the long run.
9. Use Email Automation

Email automation or drip sequence is quite pricey, so you should only invest in it after you have established your campaign to some extent. You can specify specific triggers on your website that automatically send emails to your customers through this technique.
This way, you can directly send a birthday coupon to one of your subscribers or a thank you email with upselling options to someone who recently confirmed a purchase.
The best part is, through automation, you don't have to designate the purpose of each email generated from your website. All you have to do is set up a responsive app and let it do all the work.
10. Keep Growing Your Email List
Automizing your email campaign is not the last step. Maintaining a productive email list requires constant effort and monitoring. For example, did you know that your subscriber list can decline up to 22% every year?
That's why you should always think about growing your list by roping in new subscribers. In addition, you can capture leads by adding subscription messages into your site's sidebars and headers.
Besides that, you can add exciting incentives in exchange for subscriptions, such as 10% off on their first order or redeemable reward points. You can also add gamified pop ups from Tada to make the sign-up process fun and engaging.
Conclusion
When it comes to email marketing campaigns, there are many techniques to use and metrics to track, which can easily overwhelm new business owners. The trick is to start by focusing on the services you need.
Once you achieve your first few short-term goals, move forward by adding more streamlined approaches to your strategy to increase sales and revenue. Remember, effective email marketing should be subtle yet attractive enough to help customers build lasting relationships with your brand.