Ecommerce is the trend word everywhere these days. From the everyday things like buying groceries to selling your old car, ecommerce has truly made life easier for us. With the click of a mouse and you can comfortably buy/sell anything sitting right at home.
Just to set things clear, a brief on what exactly constitutes e-commerce. Any transaction that is conducted electronically via the medium of the internet is an ecommerce transaction.z
Evolution of Ecommerce Over the Past Decade
Thanks to the invention of ecommerce portals, the way we shop has undergone a huge transformation. In fact, it has become the biggest rival to traditional shopping means. After all, who wants to take the effort of going a few kilometers away to a shop to do groceries when the same can be simply done online with much lesser time and no effort at all?
And then came the ecommerce giants like Amazon, Google, and Paypal, which revolutionized online shopping by bringing in the element of online banking. Hence, now you could not just shop online, you could even pay for it through the Internet.
According to statistics, the ecommerce market witnessed huge growth in the year 2018 alone owing to the increased use of mobile phones for shopping. Furthermore, the global revenue for ecommerce has been calculated at USD 2290 billion.
Top 10 ecommerce trends to expect by 2020
The growth of this market has started and it is not likely to halt or stop anytime soon, barring exceptional circumstances. Such boons in technology do not fade away or die out soon.
Listed below are the 10 popular ecommerce trends 2020 one can look forward to:
1.      Chatbots
What revolutionary technology that has made the need for physical presence almost redundant! Chatbots refer to automated software that can easily perform repetitive tasks much faster than their human counterparts. These pretend-human programs can interact with ecommerce shoppers through the medium of text or voice inputs. Moreover, they can solve customer queries, and help them find products best suited to their taste and preference.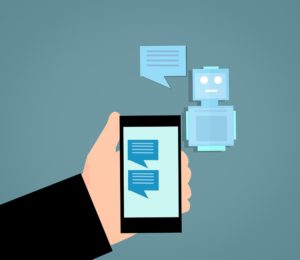 2.      Gamification
The most recent marketing strategy followed by ecommerce leaders is applying gaming elements to non-gaming contexts to essentially encourage user participation. However, it should not be confused with gaming though, which involves competitive play with a set of defined rules. Gamification, on the other hand, is a light-hearted technique to incorporate the best of gaming techniques into apps, even ecommerce, to "motivate" buyers to stay on the site. You can even involve gamification in your email pop-ups. Some tools like Tada can be very helpful in doing so. Tada allows e-commerce merchants to amp up their email maketing game as it can grow your subscriber list by 400% and your sales by 30%.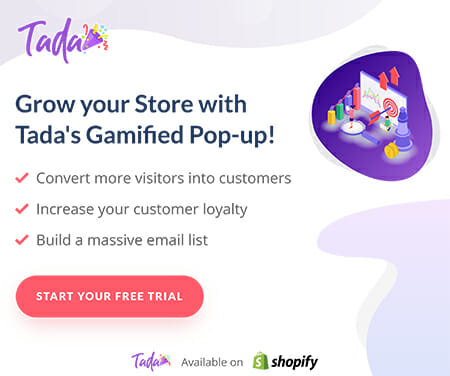 3.      Voice Search
A step further to searching online on search engines like Google, voice search has taken the online community by storm and is among the top 5 ecommerce trends 2020. Making searches simpler and faster, voice search today constitutes at least 20% of all search queries carried out through mobile devices. Moreover, experts feel that the use of this revolutionary technology is likely to increase to 50% by next year.
4.      Artificial Intelligence
One of the latest and already most popular e-commerce trends, AI is truly the success factor of online shopping today. What with Amazon and Flipkart gauging your exact interests and making recommendations on what you might like to buy, AI has truly made shopping simpler and far more exciting too! Data collected by AI-driven software on recent purchases made by shoppers help sales teams can focus their efforts toward augmenting revenues.
5.      Augmented and Virtual Reality
Lenskart perhaps is one of the best examples to cite here. Their marketing technique inviting users to try out different frames to suit their look, personality, and preference, was widely appreciated by all and the ecommerce portal became hugely popular in no time. This is where augmented and virtual reality comes into play. Sellers try to create a virtual environment for their potential buyers wherein they can try different stuff as if they were doing it for real at a physical store.
6.      Ewallets
Digital wallets are the most preferred form of wallets people like to carry with them these days. Convenient and safe too; Ewallets are a great way to keep fraudulent activities at bay. Some common Ewallets in use today are Google Pay, PayPal, Samsung Pay, and Apple Pay.
7.      ROPO and ROBO
Acronyms for Research Online Purchase Offline and Research Online Buy Offline respectively, these two ecommerce trends are gaining immense popularity these days. Customers now prefer reading up online reviews of products before they make up their mind to purchase it from a retail store in their own time. Thus, it is an excellent way to save time and effort, and even avoid costly mistakes.
8.      Dropshipping
This is what ecommerce giants like Amazon are doing. When you purchase something on Amazon from a particular seller, the seller's product is directly shipped to you via a third party (Amazon). In this case, the actual seller or merchant does not even see or handle the product in any way. The entire transaction takes place with the third party. Such a dropshipping model helps sellers as they don't need to overstock their products.
9.      Smartphone Commerce
With almost every household possessing a smartphone these days, hardly anyone logs on to computers and laptops to make purchases online. Just open the mobile app of an e-commerce portal on your phone and buy whatever you want. It's convenient and can be done anytime, anywhere, even when you are in the kitchen or restroom!
10.      Social shopping
Social media is everywhere now after all that's where most users are. And now Instagram and Pinterest have started incorporating shopping experiences into their platforms, such as giving the user an option to tag 5 shopping items for brands.
Conclusion
These ecommerce trends are here to stay. With the commendable growth displayed over just the last two years (2017-18), we can safely state that these trends are going nowhere in terms of providing a rich customer-friendly experience. However, retailers surely need to be on their toes in terms of keeping pace with these fast-moving trends.