The intelligent and smart e-commerce store is helping companies, particularly startups, across the world. Small-scale companies are now using e-commerce platforms like Shopify to set up their e-commerce stores and spearheading their businesses. Shopify is a robust platform that has multiple templates and options on offer for the business owners to choose from. It also allows them to customize their websites as per their brand image and tone. Along with this, there are multiple popups that business owners incorporate on their website like the exit popups.
Shopify exit pop-up apps make use of real-time behavioral patterns of the visitors to check when they visited the website. Some very creative apps, like TADA, offer gamified lead generation pop-ups! Interactive and very elegant, they help you increase your e-commerce sales and subscribers.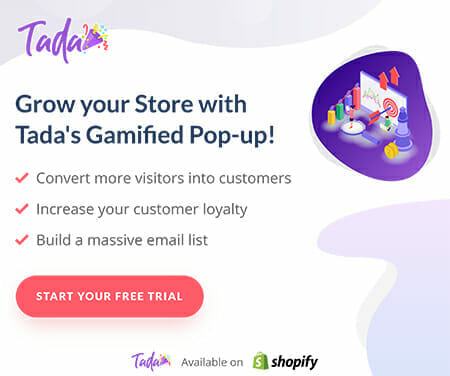 Shopify exit popup apps
Here are 6 Shopify exit popup apps to boost sales online:
1.     Tada 
Do you want to unleash the power of gamification in your e-commerce business? Then Tada is the right option for you. It is a website pop-up that allows Shopify merchants to collect emails and increase subscribers by 500% and sales by 35% instantly.
Tada offers discounts to website visitors through fun game pop-ups and elegant full-screen pop-ups, where users provide their email address in exchange for a coupon code. All Tada pop-ups can show on exit intent, they are highly customizable, and they integrate with Klaviyo and Mailchimp. Such innovative pop-ups help not only with website engagement, keeping visitors happy and converting their visits rapidly, but also with email collection, which results in higher sales and profits for e-commerce owners down the line.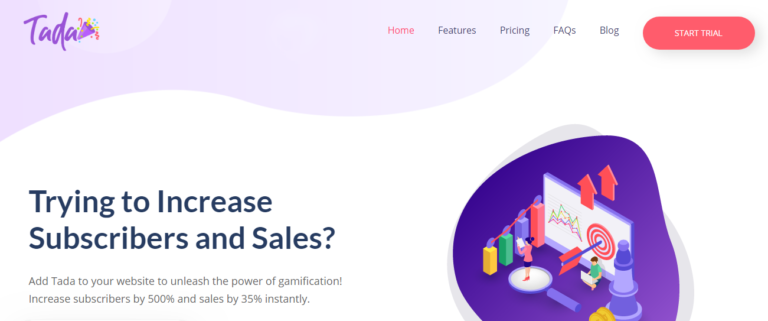 2.     ReferralCandy
Word of mouth has been a trustworthy format of marketing for centuries. Translating it online, ReferralCandy is a popup that is trusted by over 3000 online stores. Once a customer makes a sale, the pop up gives the customer a coupon code for sharing with friends. In case a friend purchases something from the store, then the former customer receives a referral reward. With unlimited templates and the ease of use and implementation adds to the popularity of this exit popup Shopify. The best part is that the business owners can choose the rewards that the customer will genuinely prefer making it a highly customized option.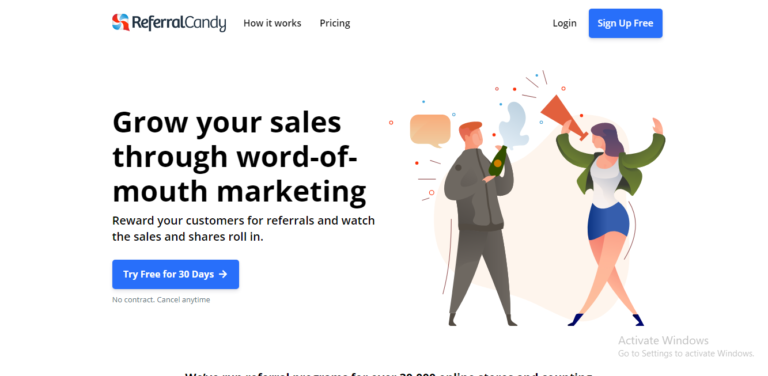 3.     TrustPulse
Real people make for the best advertisers! TrustPulse makes use of real-time data of the activities of real customers on the website and uses the same to attract new customers. Whether it was interacting with Shopify popup signup form, or making some purchase, or even attempting to register, the app monitors the information and displays the same to new customers. In addition to this, it shows the number of people taking the same action over a particular timeframe. TrustPulse has multiple design options that can suit a variety of web sites and their themes and is easy to incorporate as well. The best part is that the customers can quickly implement it without any coding experience and can enjoy the benefit of it being free for up to 500 sessions. Beyond the free period, the plan customizes according to the needs of the business owners.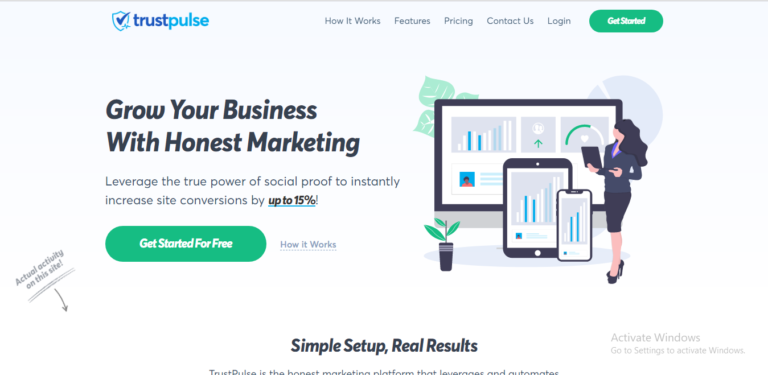 4.     Privy
Another popular option for an exit pop-up Shopify is Privy. Privy is easy to install and extensively. The app offers a wide selection of pop-ups without the need for any coding knowledge to work on. With so many templates and themes to work with, You can use Privy on multiple websites for targeting messages towards your visitors. It is available on a free trial with only $24 per month subsequent fee. Moreover, Privy offers constant support to the users and is always available to answer any queries. This is another app that works on drag and drop principle, which makes it so much success among the users.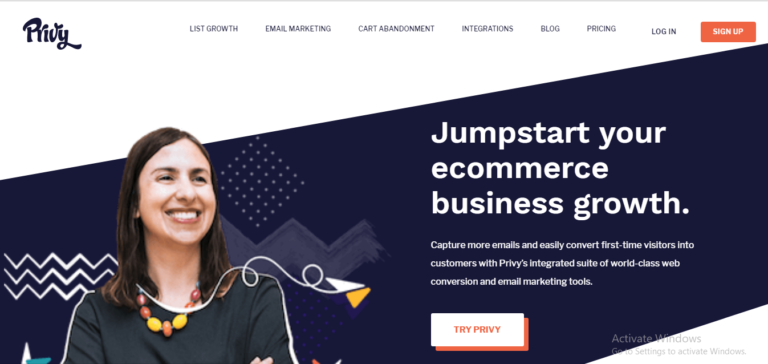 5.     Pixelpop
Pixelpop is an excellent way of adding exit popup Shopify features to your e-commerce store. It has endless templates for adding a popup exhibiting special discounts, offers, free shipping and other offers on your website to visitors. The popups are made exciting enough to convert more and more visitors into regular customers. In addition to converting and driving in more sales, PixelPop is also free of cost for new business owners. The subsequent plan is also priced minimally at $12 per month. It easily captures mails and syncs them to the mailing lists in MailChimp, Klaviyo, ConstantContact or Conversio, making it a versatile app for use by business owners.
6.     Sumo
Another versatile exit popup Shopify is Sumo, which can be easily integrated with MailChimp, Klaviyo, ConstantContact, Zapier, Emma, ActiveCampaign, Infusion soft, Campaign Monitor, and Hubspot. The app has been extremely popular owing to its proven results in the reduction of cart abandonment, growing mailing lists for the business owners, and offering discounts in highly customized design templates. More features include establishing marketing strategies, increasing the average order values, in addition to providing a free trial for 14 days. Sumo is being used by some of the biggest names in the market and is indeed a trustworthy solution. Moreover, it is easy to set up, which makes it a highly favored option.