A small business owner has to be the jack of all trades, like managing expenses, keeping track of sales, marketing, shipping, and everything that goes into a successful business.
As most new businesses start with little money, there are often not enough funds to employ all the people we actually need. Luckily, some marketing apps are readily available and very easy to use. And guess what the best part is? Most of them come with a freemium option!
Best Marketing Apps for Small Businesses in 2020:
Without marketing, no one would even know that your business exists. Hence, here are some of the best marketing apps for small businesses that you can use for branding and promotion.
1. Tada, Gamified Pop-ups

Tada is a marketing app that works seamlessly with other apps such as Klaviyo and Mailchimp to increase traffic and sales. Adding the app's pop-ups to your Shopify store can increase sales by up to 35%.
Many visitors do not want to give their email address on any website because of spam mails. However, Tada's gamified pop-ups provide them a reason to do so. In exchange for their emails, customers can play games and win discount vouchers.
With Tada, you win by getting more email addresses from the visitors while they win by getting discounted offers.
Tada's countdowns will keep reminding the visitors of their cart, as long as they are on the website.
As a result, this ensures that your customers do not leave their carts without checking out.
Maintain your brand identity by customizing the pop-ups according to your company's theme, style. With all these features and many more, Tada is, without doubt, one of the best marketing apps 2020.
Price: Starts with a free plan
2. Growave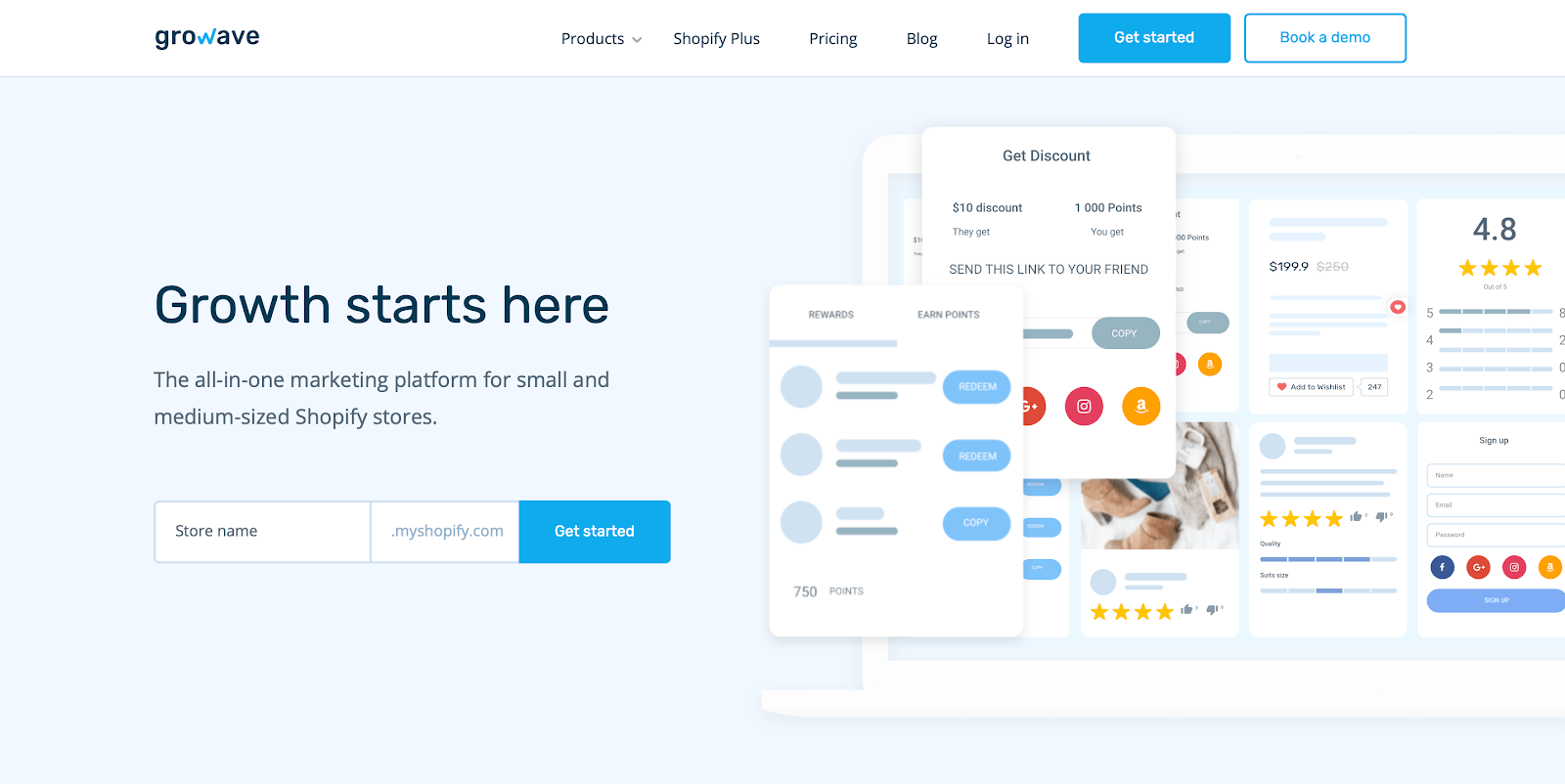 Growave is the all-in-one marketing platform for small and medium-sized Shopify businesses that helps them to reach, engage and convert their customers with ease. It offers comprehensive e-commerce solutions designed with your audience in mind, such as Reviews, Wishlists, Loyalty programs, Social Login, Instagram galleries and much more – all under one dashboard and for a great price.
Such multifunctionality of the app makes it the ultimate platform when it comes to online store conversions and sales, with it being as much as 6 times more cost-effective than any of the alternatives on the market.
Growave is best for growing Shopify businesses that are looking to build engagement, invest in word-of-mouth marketing tools and increase customer retention.
Price: Free plan available. Paid options starting from $19/month.
3. Hootsuite


Hootsuite is a trusted marketing app that lets you manage your social media marketing campaign on a shared dashboard. As it brings all your social media outlets to one platform, you can publish and schedule content easily.
Even after publishing, you can monitor the content's performance and see which posts are getting more attention. Boost their visibility to get more views and customer interaction.
By having one place to work, you make it easier for your team to create posts for different social media channels. Moreover, you can train your staff using the courses offered by Hootsuite Academy.
Price: Starts from $25/month
4. Klaviyo: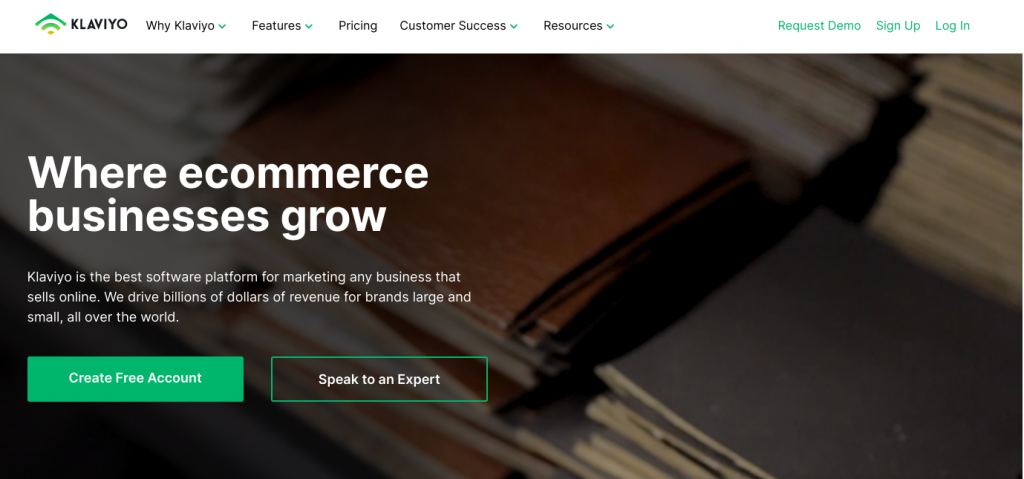 Klaviyo is one of the best marketing apps for small businesses. Till now, it has helped hundreds of ecommerce businesses to earn billions in profit.
The app helps you keep track of the orders shipped, fulfilled, and started. In addition to that, you can monitor your email marketing by getting notified about the opened and clicked emails.
Also, Klaviyo is well-integrated with industry-leading ecommerce platforms like Shopify, Magento, and BigCommerce.
You can monitor customer behavior by keeping count of the people subscribed to your newsletter or might make a purchase in the future.
Price: Starts with a free plan that increases with your demands.
5. Insightly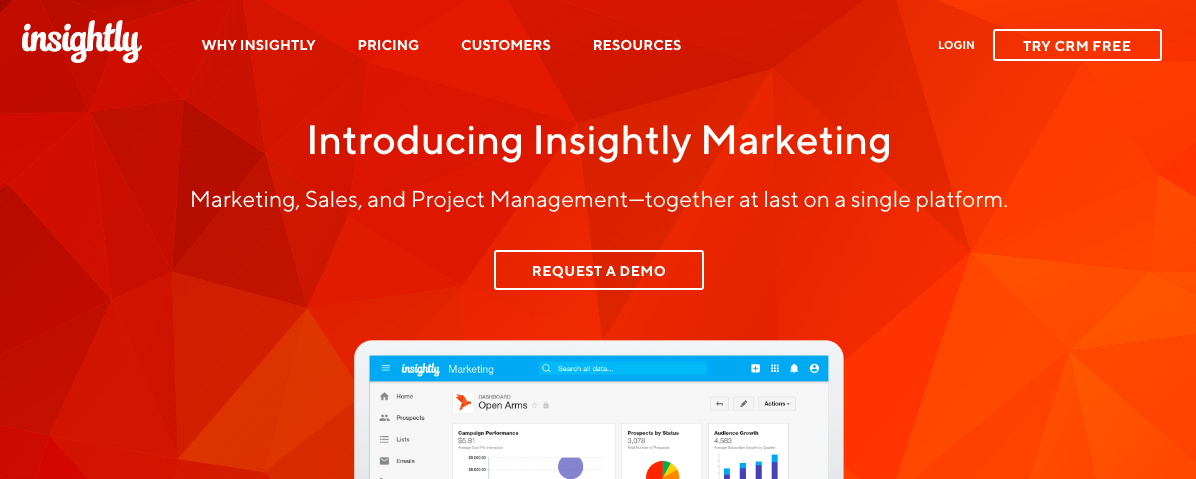 Insightly is a management and marketing app for small businesses that lets you track the performance of your marketing strategy.
The app lets you market efficiently by helping you study customer data. Using app-produced reports, you can find out the flaws in your marketing campaign and remove them.
Price: Starts from $299
6. Vivial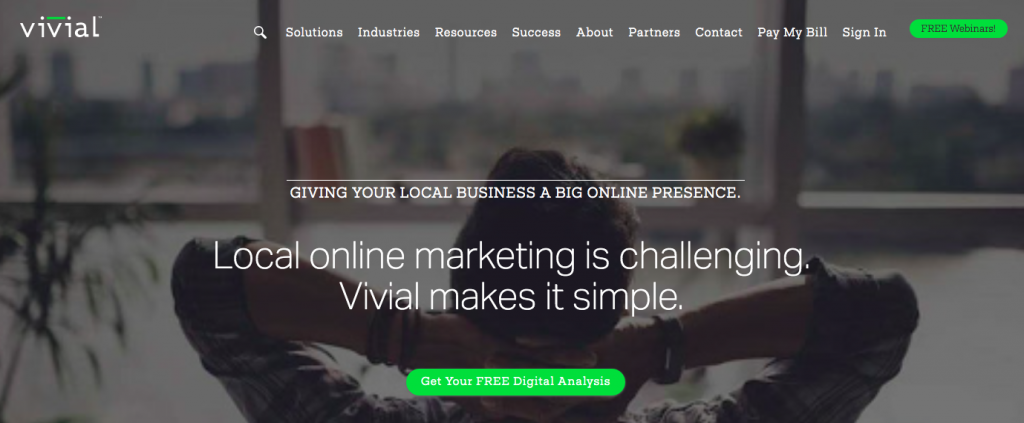 Vivial gives your business an online presence by helping you face the challenges of local marketing. Forbes listed it as one of the top 10 apps for local businesses.
Vivial's services include mobile marketing, social media marketing, and search engine optimization. In addition, the app offers content marketing, local marketing, and online advertising.
This award-winning marketing app assigns a marketing expert for every business helping you fine-tune your marketing campaign according to the current market trends.
Price: Starts from $63/year.
7. Canva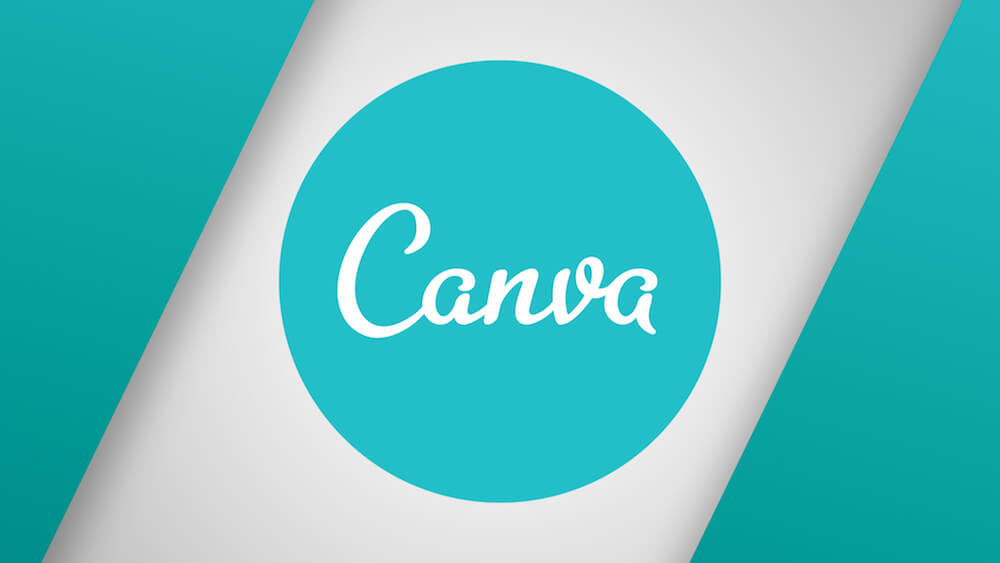 Canva is a one-stop for all your design needs, allowing you to create engaging content for your brand, making it one of the best marketing apps 2020.
Whether you want to design a brochure or create an invitation card for an upcoming event, Canva has a template for it.
Moreover, the recent update categorizes the templates according to design and occasion type.
Also, you can create content for Instagram stories, posts, Facebook, Pinterest, and Twitter. The app has templates in the right size, for each platform, to simplify the designing process.
Select stickers, landscapes, themes, and images from the library to make your designs engaging.
After designing, the photos can be uploaded to the respective social media channels directly.
Price: Starts with a free plan
8. Yelp for Business


Yelp is designed for small businesses to monitor their Yelp pages. Customers write their reviews about companies every day on Yelp. Knowing their views about your product or service will help you cater to their needs effectively.
In addition, Yelp lets you manage your business profile, view ratings, and respond to customer queries. You can stay connected with your customers despite working remotely.
Price: Starts with a free plan
9. Pocket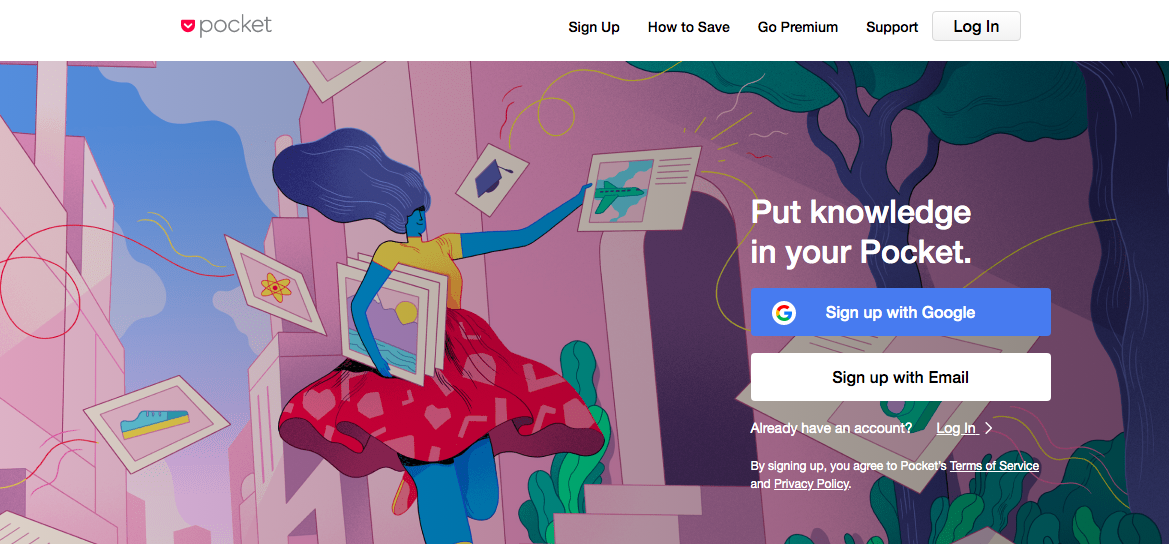 Being one of the best marketing apps for small businesses, Pocket has a user-friendly interface and a wide range of features. The app lets you save videos and articles for watching or reading later.
While scrolling through social media, if you come across an interesting post, you can save it to Pocket library.
This Webby Award Winner app lets you save news, tweets, Ted talks, and much more. Most things are available for offline viewing too.
Price: $45/year
10. Mention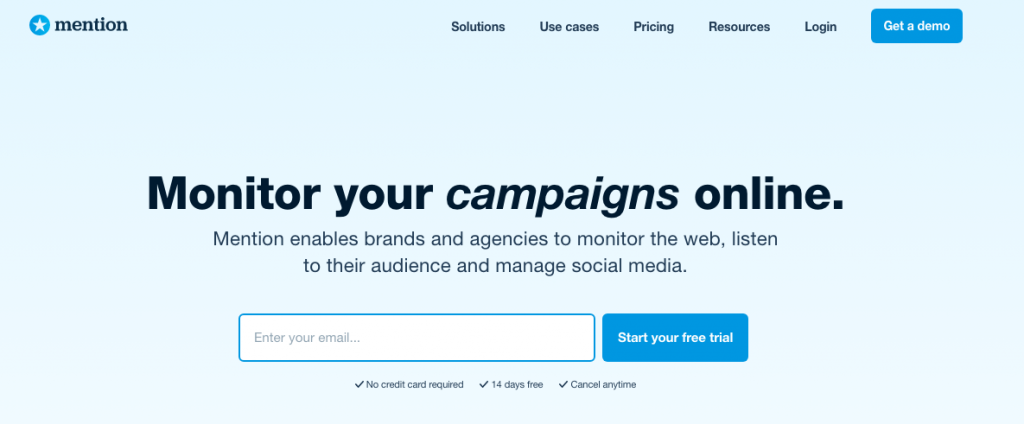 Mention lets you know everything that people are saying about your brand on the web.
Respond to questions, interact, and get to know your customers better by keeping track of the Mention alerts.
Moreover, the app lets you create alerts for your competition. This information can be used to find out what they are doing differently to gain customers and positive reviews. You can set filters to get relevant alerts only.
Price: Starts with a free plan
11. Bitly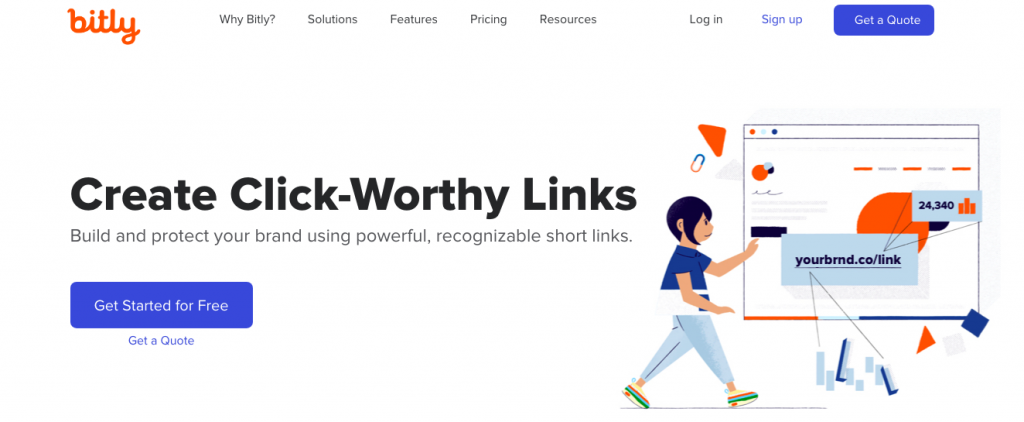 Bitly helps you shorten text links and monitor performance. Furthermore, it shows customer demographics and lets you share content across multiple platforms. The app has a simple user interface, making it ideal for small businesses.
Your brand's performance is displayed in easy-to-understand, colorful charts and graphs. Also, you can create short and branded links even if you know nothing about coding.
Being one of the best marketing apps 2020, the app lets you keep track of social media channels that attract more customers.
Price: Starts from $29/month
Best Communication Apps for Small Businesses in 2020:
While all aspects of a business are equally important, some need a little extra attention. Without communication with your customers and team members, it's practically impossible to make your business stand out.
The management, marketing, design, custom relations, and other departments need to be on the same page for an effective business model.
Here are some communication apps that can help you stay connected with everyone on your team.
1. Slack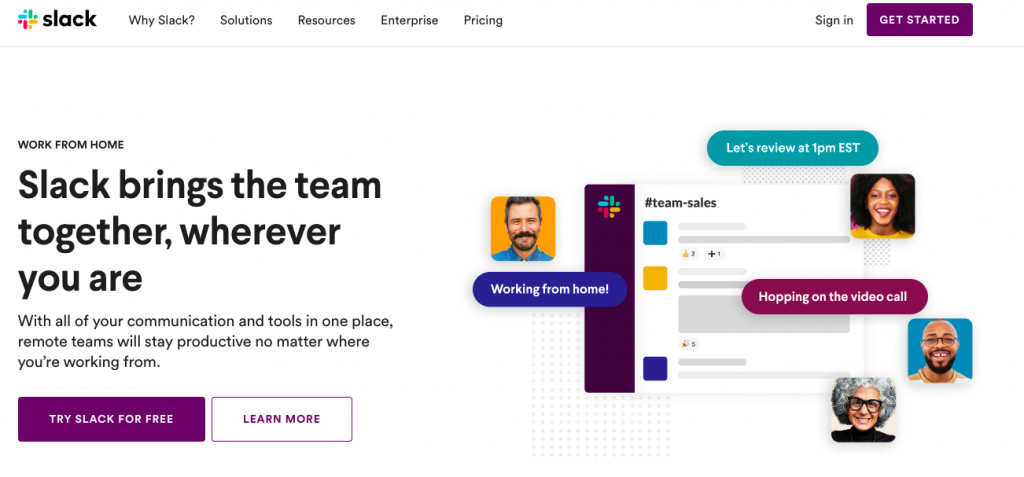 Slack is a communication app with channels rather than chat boxes. Instead of showing you the most recent conversations, it displays the most important ones.
This app is useful for businesses that hire remote workers or freelancers. Slack helps you schedule meetings, discuss tasks, and categorize discussions, ensuring that you can work together even when working remotely.
Price: Starts with a free plan
2. Zoom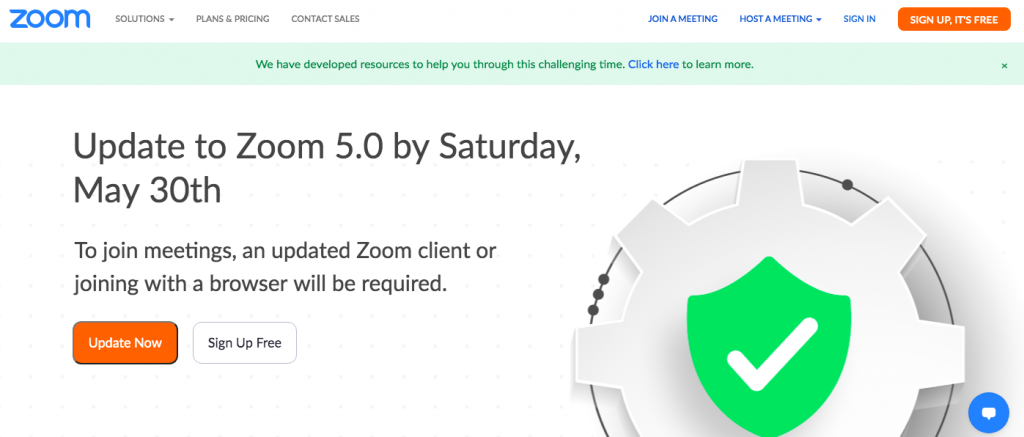 Zoom recently took over all other video conferencing solutions in the market by emerging as the top choice for business and educational institutes. The app is available for both phone and desktop users so anyone can use it.
As only people with a shared link and the password can join, your meetings remain secure. Up to 1000 video participants can be a part of one meeting, ensuring no one is left out. Out of 1000 participants, up to 49 can also turn on their videos.
Moreover, the Outlook and Google calendaring service make it easier to schedule subsequent meetings. Besides, meetings can be recorded for the people who could not attend.
Furthermore, you can interact with everyone through screen sharing, group chat, and one-on-one chatting options. Zoom is constantly adding new features and that too at a reasonably low price.
Price: Starts with a free plan
3. Scheduled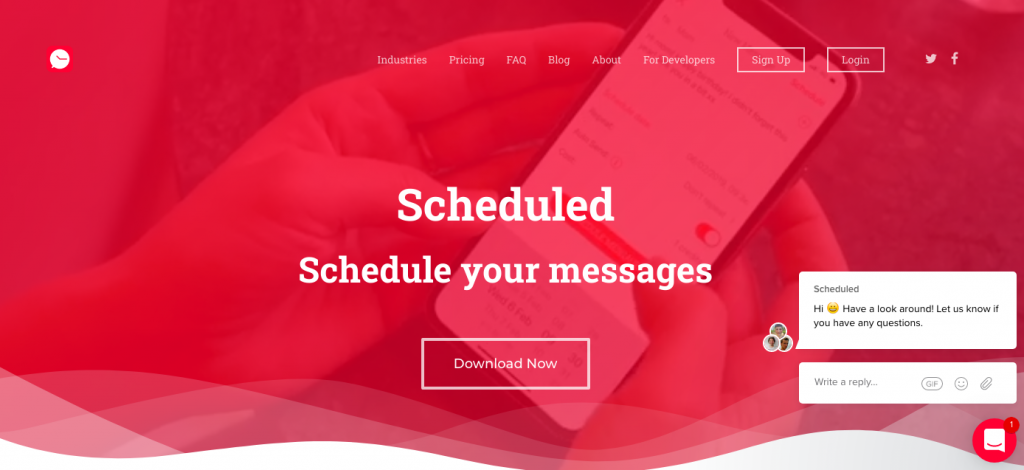 To call or text a hundred people to inform or remind them of something is not a fun task. Luckily, you can let Scheduled do this difficult work for you.
The app sends out mass notifications to your contacts, allowing you to inform everyone about a change in the meeting's timing or remind them of due dates. There is no need to select the contacts every time you send a message as you can create a group.
Since the app connects to your phone's Calendar app, it knows about the upcoming events. If something important is coming up, the app will suggest an automated message to send out.
Price: Starts with a free plan
4. Best Organization Apps for Small Businesses in 2020.
Mobile apps are a smart yet economical way of keeping all tasks, deadlines, and events organized in the workplace. More importantly, most apps save your data to the cloud so that you do not lose important information.
Here are some of the best organization apps for small business:
5. Asana


Asana makes communication and organization simple by integrating other apps. It has a ton of features for streamlining workplace tasks. No wonder it's one of the best and commonly used organization apps for small businesses.
The app lets you post updates, share notes, manage internal communication, and upload files in one place. Thanks to its Google Drive and Dropbox integration, you can attach files from multiple sources.
You can integrate it with Slack to make things easier around the office. Everything posted or shared on Asana can be shared in Slack channels.
Price: Starts with a free plan
6. Evernote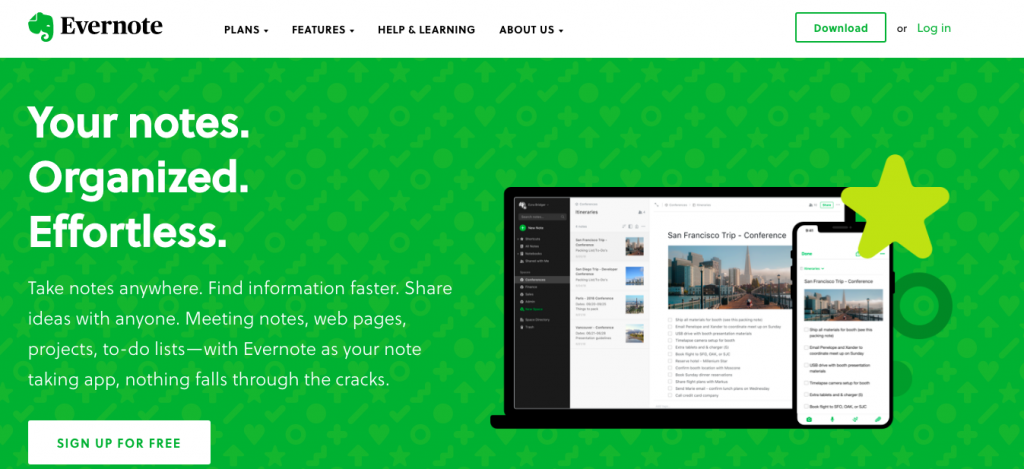 Evernote is not just for students to take notes in class but also organizes business notes and meeting minutes.
You can share notes, to-do-list, and reminders, keeping everyone in the loop. Since the app is available on all platforms, anyone can join. The data can be saved in textual, visual, and voice recorded formats.
If you are looking for a single place to store your notes, share ideas, plan projects, make daily and long-term to-do lists, Evernote is the one.
Price: Starts with a free version
7. Shipstation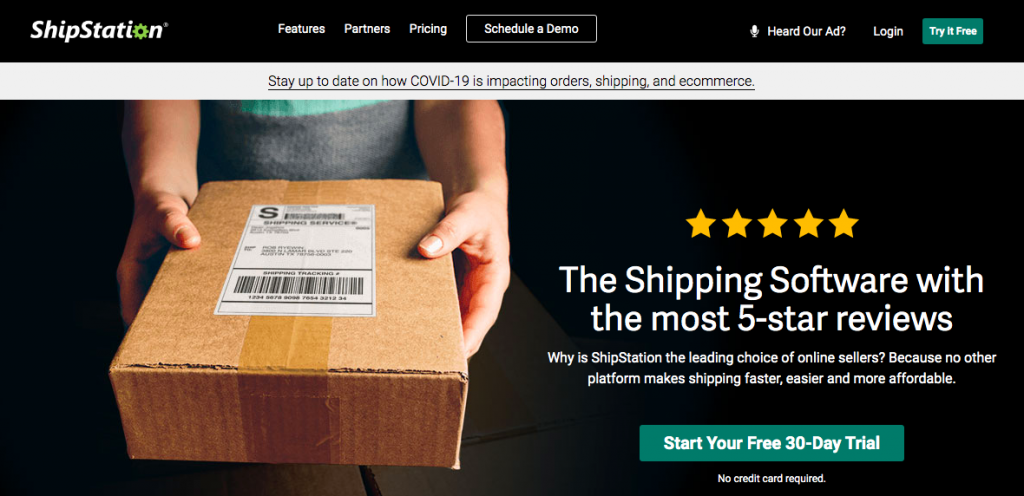 Shipstation lets you ship and manage orders easily, for seamlessly operating your ecommerce operations.
Connected to FedEx, DHL, USPS, and UPS, this app gets you discounted rates from carriers. Shipstation lets you import orders from more than 100 online stores. After that, you can compare rates in real-time, track your social links, and inventory.
Additionally, the app lets you analyze your business performance to meet customer demands and needs.
Price: Starts from $9/month
8. Trello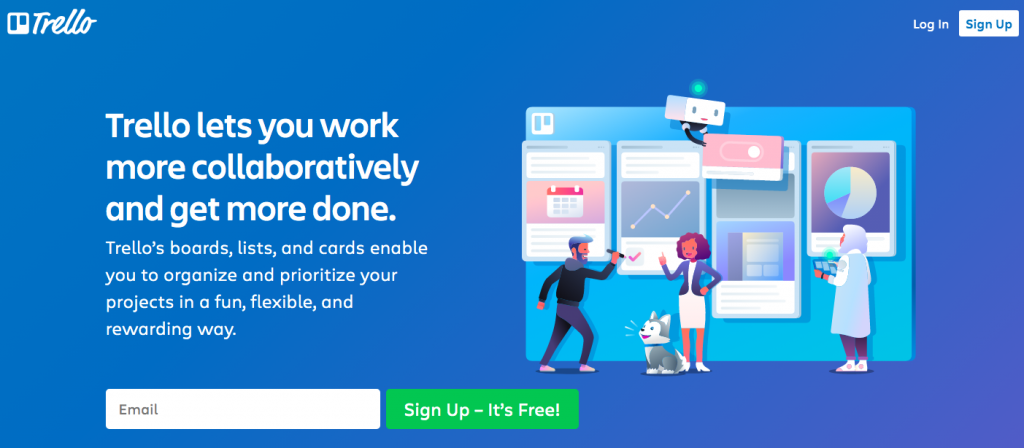 Trello is a project management app that helps you manage tasks and meet deadlines by creating checklists.
This method is much better than making a checklist on paper and sticking them to the office's noticeboard. With everything being on your employee's phones, they have access to the information everywhere.
You can create checklists for daily, weekly, and monthly business operations. Mark the project as done or still in progress, as you go along.
Price: Starts with a free plan
9. G Suite

G Suite has everything that you need to boost productivity and make business operations smoother. You can hold video meetings for remote working and create an online office.
Besides, you can collaborate on projects through real-time file sharing and team chats. The best thing about G Suite is that it gives you access to every Gmail-connected feature such as Sheets, Forms, Keep, Sites, Calendar, Meet, Drive, etc.
Price: Starts from $6/month
IV. The Best Payment Apps for Small Businesses in 2020
Payment apps help you track business earnings and expenses. Also, they give you an on-the-go option for payments.
1. Square


Businesses with immediate payment needs can use Square to make transactions secure and easy.
Square users get a card reader that can be attached to a smartphone or tablet for taking payments on the spot. The app is available for iOS and Android devices.
Price: The app charges you per transaction rather than a flat fee. For ecommerce transactions, a rate of 2.6% + 30¢ is charged in every payment.
2. PayPal Here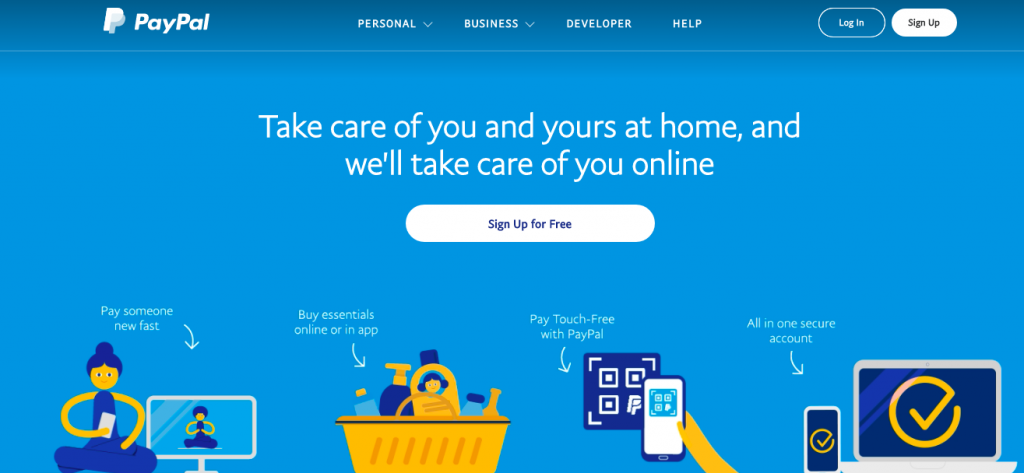 With Square rising to fame, PayPal also introduced a convenient payment system for small businesses. By attaching the PayPal's card reader to your device, you can convert it into a register.
PayPal Here accepts all major debit and credit cards, keeps a record of the transactions, and sends invoices.
Price: The pay-as-you-go facility makes this app very useful for small businesses. Instead of paying for a long-term plan, you pay 2.7% per US card swipe.
Final Words
No matter what the scale of your business is, you have to keep it organized and market to the target audience using the right platforms.
Manual monitoring gets difficult for a small business with limited resources and workforce. Mobile apps streamline this process by doing the work for you.
We hope that our selection of the best marketing apps for small business will help you run your business efficiently.