Automated emails have provided a boon to business owners when it comes to building relationships with their customers. These have enabled business owners to be omnipresent for any query by the customer. Moreover, this has enabled them to make the customer feel special.
Some of the most creative e-mail pop-up apps are now inviting your visitors to play games on your website, which allows you to strengthen the relationship between your brand and your customers. Tada gamified pop-ups offer elegant and interactive lead generation pop-ups. Your website visitors have to enter their e-mail address to be able to play and win attractive prizes. These kind of apps are a powerful complement to your marketing automation strategy. 
Business owners who opt for Shopify have this feature in-built. Users can easily set up Shopify automated emails through the marketing app provided by the company. The businesses have the option of installing the email-marketing app from the app store. Each email-marketing app has an instruction set. The users need to follow the instructions to sync the same with their mailing list. In case he does not have a signup form, then they can avail the same from the app store.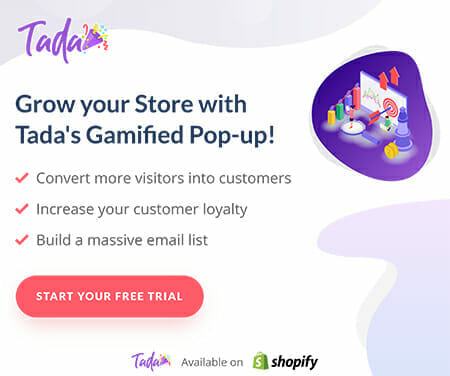 Email campaigns as a marketing tool
Email campaigns have emerged as one of the most reliable tools for marketing among subscribers.
For any company, keeping the online community of the trusted subscribers active is a prized motivation. The most basic mail merge concept is essential to send the same mail to multiple users simultaneously or at a prescribed time. Here, the idea is to be able to send mails to multiple users in such a way that each mail can be customized as per the recipient. The same option is available in the case of marketing campaigns.
However, the first basic requirement is to collect the email addresses and develop a robust mailing list.
Email Subscription Pop-ups Work? 
Email subscription popup is essentially used by the business owners to collect email addresses of the visitors.
The business owners keep themselves relevant and popular among their audience and in the market through their mailing lists. The subscribers get regular mails stating any offers, alerts, or announcements. In addition to this, companies use additional information regarding the customer like their birth dates to offer additional incentives. The idea is to establish communication between the company and the customers to drive in more sales.
Shopify automated emails are essential for the owners of the companies to send marketing campaigns as well periodically. This brings both customers as well as the company much closer. Moreover, automated emails help business owners spearhead their sales even in a slow season by incorporating special occasions in their customers' lives.
In order to collect the addresses, companies have an email subscription popup available on their websites.
The popup basically prompts the visitors to become a part of the company family by subscribing to the mailing list. However, the website and the email popup subscription popup has to be visually trustworthy. A popup that is consistent with the brand philosophy and theme is much more reliable for the visitors.
In addition to this, gamification is a good strategy to attract more subscribers. Companies often incentivize subscription for visitors and potential subscribers. For instance, a subscription popup reading the message "subscribe to receive 10% discount on our services today". Such messages should be made categorically on the website using proper headlines etc.
Once the marketers collect the emails, the companies can begin sending mails through Shopify automated emails.
Automated emails on Shopify are best set up by following these simple steps:
Choose an email automation app (listed below) and think about your goals for your automated email. Is it for marketing or order confirmation? A bit of both perhaps?
Select the right kind of automated email. It could be for abandoned carts, coupons, shipping confirmation etc. There are many valid reasons for automated emails, and you will most likely end up setting a few them to be sent out in response to a variety of customer actions.
Optimize and grow your mailing lists – you need to have people to send the emails too! For promotional-type emails, it helps to use legitimate pop-up programs such as Tada in order to incentivize customers to subscribe to mailing lists.
Design your email according to your customers and email objective. Obviously, you want your logo to be front and center. But other things such as the amount of text and call to action links are important too. A good email app will provide helpful templates for this purpose.
Finally, ensure that there is a double opt-in on any method you use to obtain emails. This helps you avoid spam filters and reduce the number of unsubscribes when people receive your emails.
Automated emails for Shopify
Firstly, there are multiple apps providing excellent pop-ups and other services for Shopify, such as Privy, Tada, TrustPulse, etc. for effectively growing your subscriber list.
These apps help users own their email marketing game and use the same to expand their business further. In particular, Tada's gamified pop-ups are proven to be attractive to potential customers and it works well with automated email apps too. Some of the apps designed to integrate with Shopify are as follows:
1. Klaviyo
For those wanting one of the most renown in the business, Klaviyo is a powerful email sending tool. With easy-to-design templates, Klaviyo has all the features needed for the savvy business. Personalize your emails, customize your content, and take advantage of the numerous features on offer.
Synergizing well with pop-ups run by Tada, Klaviyo will be perfect for sending automated follow-up emails in order to achieve conversions. Furthermore, this platform gives detailed reports that are incredibly helpful for keeping in the know with how your emails are performing.
2.     Omnisend
If you are looking for customized mail templates for following up with your loyal customers, then Omnisend is an option.
Omnisend has an array of newsletters and campaigns, which can be easily personalized and customized as per your requirements. Omnisend is simple to use, which further adds to its popularity quotient amongst business owners. The users can easily copy the template in their mail and use it. In addition to this, users can easily schedule the template mails as per their convenience.


3.    CM Commerce Email Marketing (Ex Conversio)
Conversio is perfect for users looking for a Shopify automated email app that can integrate with various email marketing tools. It can easily integrate with Mailchimp, Campaign Monitor, Privy, making it a highly lucrative and popular Shopify automated emails. In addition to this, 
Furthermore, Conversio makes use of intelligence, making it one of the best Shopify automated email apps. There is an endless selection of receipts, follow-up emails, newsletters, abandoned cart emails with proven results for increased sales.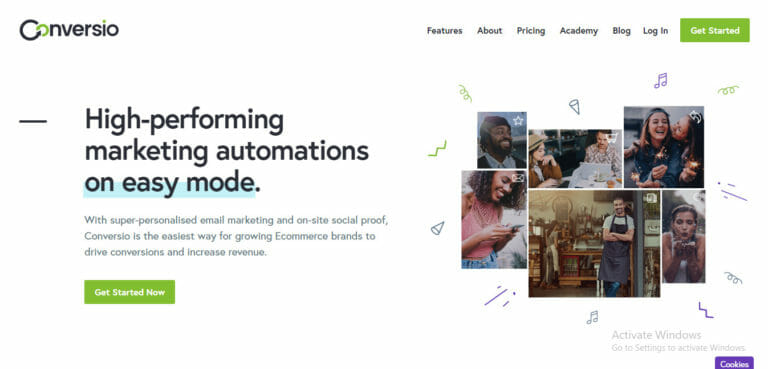 4.     SmartrMail
SmartrMail is a smart Shopify automated emails app, which is true to its name. The app reports all the statistics and insights related to the success of each campaign that the company works on. This helps the business owners to track their success records along with working on their requirements.
In addition to this, SmartrMail enables the business owners to send emails according to the history of the purchases made by the customer. The app intelligently makes use of the cart items throughout the history of the purchases to send out pertinent emails.
Furthermore, the mails intend to showcase the products as per the choice of every customer. This is one of the main reasons that have added to the popularity of this app.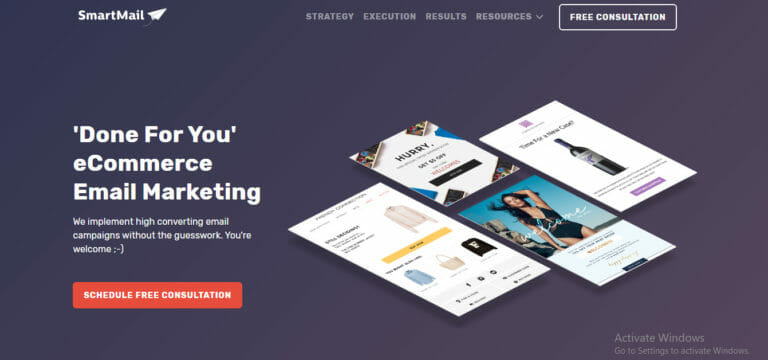 5.     VerticalResponse
VerticalResponse is another smart Shopify automated email app that easily integrates with the e-commerce store. The most important feature of this app is the fact that it makes use of customer data. VerticalResponse uses the data to allow companies to stay updated about the type of purchases made and the desired products. It uses the selection of the customers and the behavioral patterns on the store to send out personalized emails. Such mails can resonate with the customers to drive in more sales.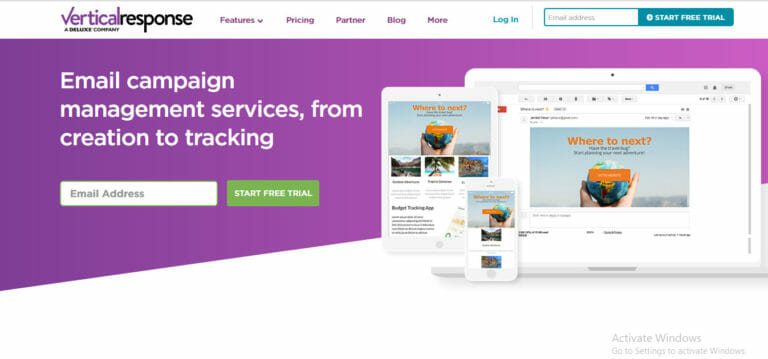 6.     CM Commerce
Use this Shopify automated emails app to keep the customers satisfied! Emphasizing simplicity in its design, this app ensures effective marketing campaigns. Happy customers, loyal customers, indeed!
Additional tip: You can make your emails more engaging for the readers by adding User-generated content from social networks. Social media aggregator tools like Tagembed allow you to collect social feeds from various social media platforms and showcase them as one unified presentation. Mainly, with the help of this tool, you can embed social media feeds from 19+ networks like Facebook, Twitter, LinkedIn, Instagram on Shopify store, WordPress, Wix and other CMS. As a result, it enhances the look of your website, makes it more appealing to visitors, increases credibility, and helps you to showcase social proof.