The gamification trend has been around for a few years and is gaining more attention as an ideal way to engage with your targeted audience.
But, what it is exactly?
Gamification is the basic application for adding the game elements and principles to non-gaming activities. In simple language, it can be defined as the set of activities and their processes to solve any problem by applying characteristics of the game element. Gamification is used mainly to create fun for users and also encourage and motivate the participant with engagement and loyalty.
McDonald's and Hasbro's fast-food Monopoly game is one of the excellent examples of gamification marketing.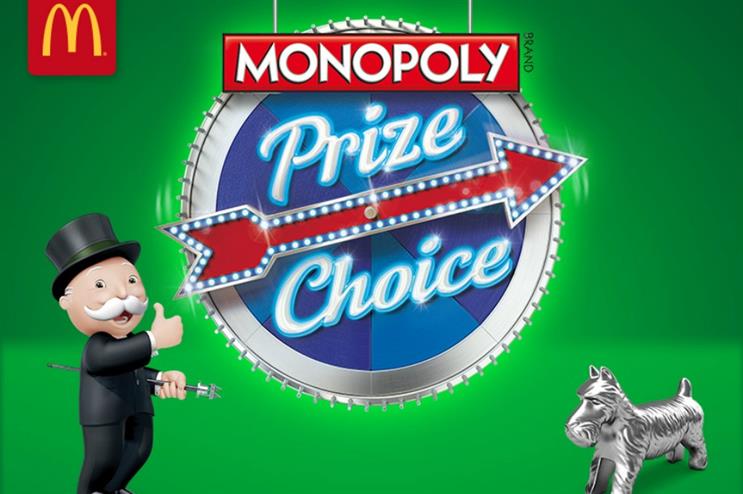 Image source: Campaign
The other example could be – M&M's Eye-Spy Pretzel. When Mars launched its new version of pretzel-flavored candy, they used gamification as a marketing strategy to promote their product. The simple, inexpensive strategy involved in this was an "eye-spy game" that was published on the Facebook page. They posted a graphic consisting of many, multi-colored candies and challenged their followers to find a tiny "pretzel guy" hidden among them. The game quickly went viral between the users, and the Eye-Spy Pretzel game received over 25,000 likes, 6,000 shares, and 10,000 comments.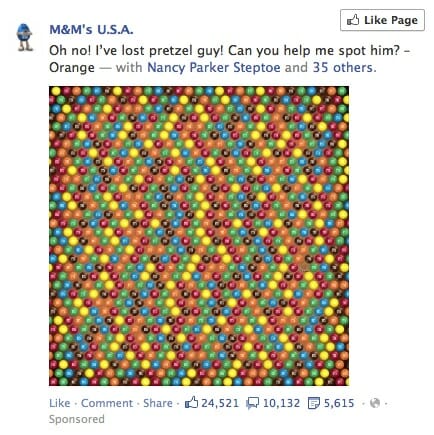 Why gamification?
Businesses create various marketing strategies to spread their message and promote their brand. This is where gamification comes into play. This popular strategy enables brands to reach and connect with their online customers in a fun and exciting way. It also lets customers spend more time on your app or website and triggers a creative and competitive feeling among them. In the case of e-commerce, gamification helps in influencing their purchase decisions in the future and also boosts the engagement, sales, and profits of an online business. You can use email popups on your ecommerce websites to increase the engagement level as well as the conversion rates.
Tada offers various gamified and exciting popups that allow Shopify store owners to capture more subscribers and increase sales and conversions.
Gamification Pop-up
Nowadays, gamification pop-ups are used as a marketing strategy to give game-like experience to the customers. Instead of usual pop-ups that offer a discount coupon, you can create gamified email pop-ups with the help of tools like Tada. Gamified email-popups not only helps in building your email list but also increases the effectiveness of your pop-up campaigns. You'll also be able to increase conversion rates as well as your coupon usage rate. Ultimately, you'll be able to create a memorable website experience.
Examples of few games that the successful stores are using include – game of cards, wheel of coupons, 'spin to win' wheel, digital badges, reel of coupons, and much more. Avada recently released a great article about all the best apps for wheel of fortune pop-ups! You should definitely read it you consider installing one.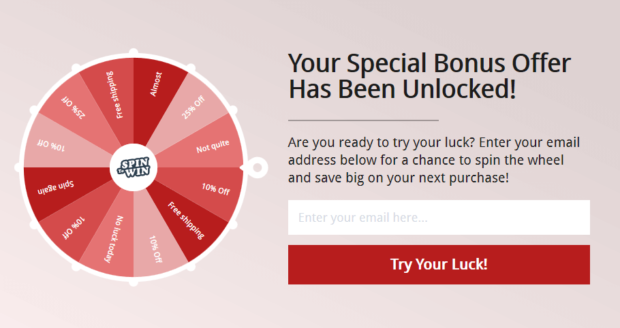 If you're looking for full-screen and engaging popups for your ecommerce store, then Tada can be your best bet. With Tada, website owners can choose fun popups that are highly customizable. This means that you can choose a popup that perfectly goes with your brand and website design. Further, it integrates with Mailchimp and Klaviyo which makes the email address collection process more organized.
How to use gamification in marketing?
Businesses create various marketing strategies to spread their message and promote their brand. This is where gamification comes into play. Gamification is a marketing tool to boost sales and increase profits as well. This popular strategy enables brands to reach and connect with their online customers. Gamification also lets customers spend more time on your app or website and raise their engagement with your brand. Ultimately, it helps in influencing their purchase decisions in the future.
Now you're aware of what gamification is; it's time to incorporate it in your marketing efforts. But how can you do it? Well, we've compiled the most practical tips to help you get started.
So, let's dive in!
1.     Know your audience
The first step is to know your target audience to understand what type of things do they like and what game might appeal to them. A millennial probably doesn't like the same type of game as a 40-year old. Hence, it is very essential to analyze your online audience with the help of data available with you.  Moreover, if you're going to choose a quiz, consider your audience's age and make sure to include relevant questions that your audience could answer.
Let's take the example of  Sephora's Beauty Uncomplicator campaign. Here, Sephora successfully made use of gamification to understand the customers' problems. With the help of 'swipe it, shop it' app, consumers were able to get tailored advice for their needs in a product recommendation quiz.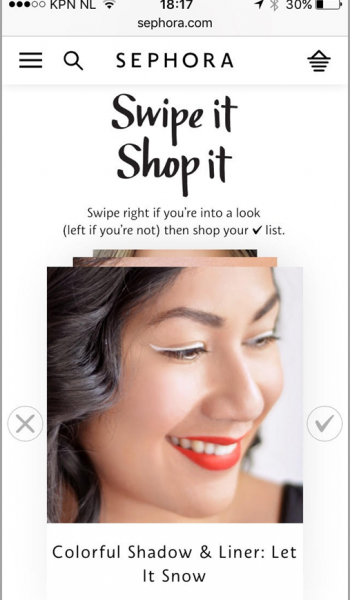 Image source: Jeffbullas.com
2.     Relate gamification to your business goals
After defining your target audience, it's time to identify the goals of your business that gamification can address. Here, you need to determine the target outcomes that are realistic, achievable, and measurable. You can also integrate some analytical tools such as Google Analytics and Google Firebase that can help you deliver statistics based on user behavior and participation, as well as the time they spent playing the games.
3.     Decide the incentives 
The next step is to decide what you want to give away as an incentive to your customers. It could be a sample product, e-books, and guides to help your customers, and discount coupons. Hence, if you want to make your gamification strategy a success, it is essential to select a relevant incentive that benefits your targeted audience. 
Let's look at the following example: 
Starbucks applied the gamification technique through its loyalty program My Starbucks Rewards to increase consumer engagement and ensure repeat business. Consumers who became Starbucks Rewards members received incentives like free food and drinks and also points or "stars" with each purchase. Moreover, customers were able to redeem these stars for specific items or prizes. Those who reached the gold status stand to reap the best gifts and rewards. In a nutshell, the goal of Starbucks was to give incentives to a customer having a sense of achievement, and also reinforce the idea that if they are loyal towards the company, they will be rewarded.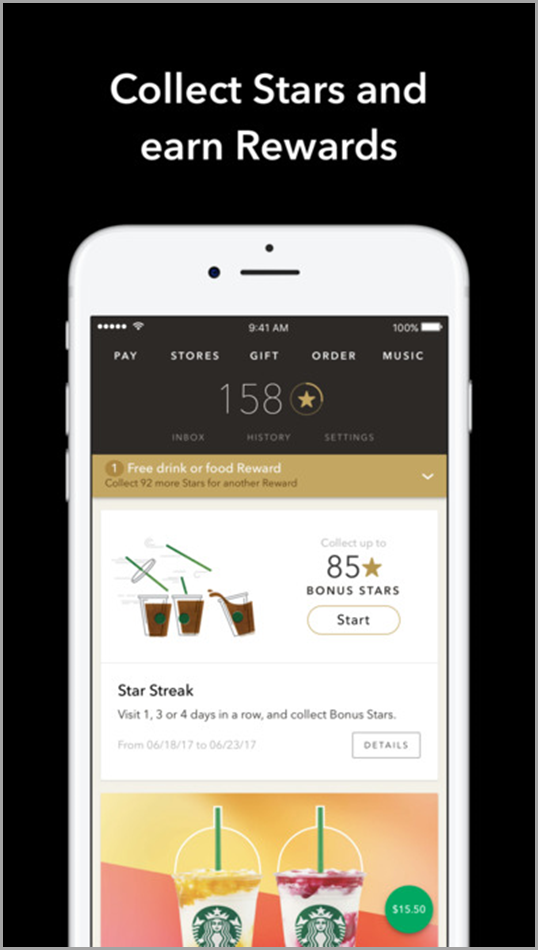 Image source: Jeffbullas.com
4.     Don't complicate things
The goal of gamification should be to keep things as simple as possible. If you go for complex games that are difficult for people to understand, you're more likely to lose your customers. Hence, make sure to make each game relatively short. Divide your game into small and simple activities so that the users can progress gradually through it. You can also test your games with the help of focus groups and user testing sites such as Userfeel, Peek, and Morae. This will help to know the difficulty level of the games. Remember – the game should be easy but challenging enough to keep the users engaged with your site. 
Fast-food chain Chipotle is the perfect example of this.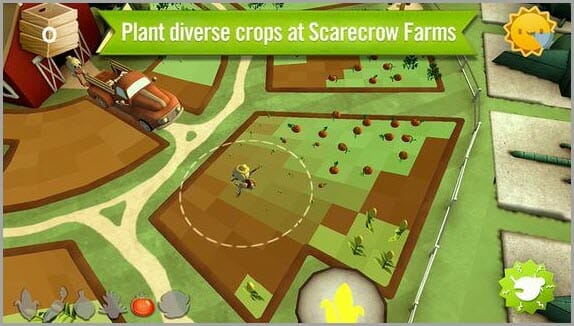 5.     Augmented reality and gamification 
Augmented reality means to display virtual information in a physical environment. This innovative tool enables marketers to build a strong relationship between customers and businesses. Since gamification relies on customer engagement, it could be beneficial to add augmented reality in your gamification strategies. In this way, you can develop a unique and personalized experience that will attract your audience and keep them engaged for a long time. Also, make sure to be aware of the new technologies that can be integrated into your gamification strategies. 
L'Oréal's Makeup Genius is a great example of augmented reality in gamification. This app will you're your smartphone into a magic mirror and allows you to try on various shades of cosmetics.