In a tech-driven world like today, more and more people have become very savvy at online purchasing. Researching products, visiting several websites, comparing the prices, and looking for discounts has become a norm.
But did you know out of 43.8% of ecommerce website visitors who view a product online, only 3.3% make a purchase? That's right!
Surprisingly, the online store conversion rate is pretty low. Also, the low conversion rate isn't restricted to your company's website; whether it's Amazon store or Shopify sales, you need a strategy to convert your visitors into customers. But how to go about it? That's exactly what we're going to discuss in this guide.
What Is an Ecommerce Conversion Funnel?
Before you scratch your head wondering, "What is an ecommerce conversion funnel?", know that if you run an online business, you already have one in place.
The ecommerce sales funnel defines your customer's journey from the time they become aware of your product to the moment they end up buying it.
The truth is, this buying journey doesn't happen overnight or out of nowhere; your customer gets to know about your product, lands on your website, checks out the product and cart pages, and decides whether or not to buy the product.
For instance, here are three basic stages of the ecommerce conversion funnel:
Upper Funnel: This is the research phase where people try to gather information about a particular product.
Mid Funnel: People explore the best brands offering the product they desire to purchase and pick their top site.
Lower Funnel: The audience has chosen a website and is looking to buy the product.
So the key here is to optimize your ecommerce funnel. Though it's easier said than done, you ultimately need a solid strategy to build a good conversion funnel.
After all, customers can be unpredictable, and you have to make sure you're putting in your best effort to convert your visitors.
5 Stages of Your Online Store Conversion Funnel
Before we discuss the store conversion strategies, it's imperative to learn about the stages of the ecommerce conversion funnel.
The marketing funnel will help you know where your customer is and what you can do to bring them to the next stage before they decide to close your website.
1. Awareness
Perhaps your customers won't dream about your website and land on it to make a purchase right away. How will you attract customers to buy your product? What strategies are you going to apply?
At this stage, your customers get to know about your online store. They look at the services and products you're offering and see what you've got in store for them. Are you merely bragging about your products and services or offering genuine value to your customers?
This stage necessitates educational content from you to let your visitors learn about your product.
2. Interest
Now that visitors have become aware of your product, how will you pique their interest? Marketing alone won't win you any customers if they aren't willing to buy the product.
Perhaps you need to develop a relationship with your visitors. This will enhance their interest and may convert them eventually.
3. Desire
There's a fine line between wanting to buy a product and having a "desire" to making a purchase. Are your potential customers compelled enough to buy from your website?
Yes, you may have a product they need, and your services also appear valuable, but what about the competitor's website offering a handsome discount? Well, it's a red flag for your site indeed.
So what are you going to do to make their desire even stronger? Will you answer their queries, solve their problems or offer something better than the other companies?
4. Action
If your potential customer has reached this stage, it doesn't imply you've won one. Many online buyers skip buying a product even after adding it to their shopping cart.
But what might be the reason behind this mysterious behavior?
Well, consider this: Your customer spent a few minutes out of their busy schedule to fill in all the fields for a $50 product. After entering all the required information, when they proceeded to the final billing, it was somewhere around $70.
So were you playing around with the $50 price? This often frustrates the customers, and the product added to the cart will remain there forever, and they might not visit your website ever again. So are you clearly stating your prices and policies?
5. Sales
Is your goal limited to achieving one-time traffic? Perhaps no. So what will you do to make these people return to your website (making a purchase, of course)?
While many ecommerce business owners overlook this part, retaining customers is critical to growing your online store conversion. I mean, your happy customers may end up suggesting your product to their immediate friends, thus increasing your Shopify sales.
7 Strategies to Improve Your Ecommerce Conversion Funnel
This section will address all the questions we asked you in the previous one. So if you were too curious to know HOW to engage your customers in each conversion funnel stage, read on!
1.   Social Media (Awareness Stage)
Did you know that 73% of marketers believe that social media marketing has been "somewhat effective" or "very effective" for their business?
Perhaps the business owners who find social media marketing "somewhat effective" haven't been doing it right. Social media has several platforms, and you have to ensure you choose the right one for your branding.
Currently, Facebook is the leading social networking site. Hence, Facebook ads can help generate targeted traffic. But bland and unattractive ads won't work. Make sure they are attractive, promote your product the right way, and inspire your potential customers.
2.   Find Unsatisfied Customers of Your Competitors (Awareness Stage)
Addressing customers' needs and giving them a solution is great to increase online store conversion rates.
While you might consider this an amoral business strategy, business runs this way. Of course, you have to move a step ahead of your competitors to make your online business successful.
So here's a quick hack, visit several online stores and read the reviews. An unhappy, dissatisfied customer is usually quite vocal, and why not? They spent cash to purchase a product, but the item didn't offer any value.
Find such customers and try to solve their problems. Yes, reaching out to customers on their IDs might not be easy, but it's worth the effort if it works. Another way to find dissatisfied customers is through Quora. Try searching for reviews for competitor's products, and you'll indeed find a few.
This will also help you run more effective ads on Facebook by updating your audiences and preferences.
3.   Introduce ChatBots (Interest Stage)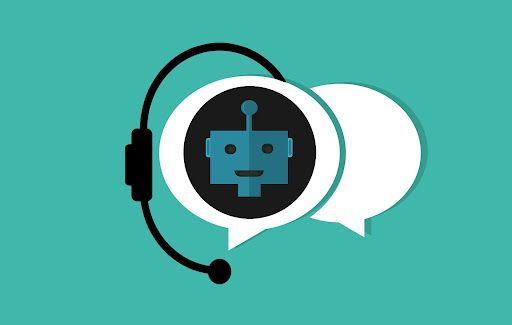 Did you know over 85% of website visitors have a good experience with a chatbot? This is because they help address customer queries immediately, which in turn keeps them engaged.
If your customer lands on a bland-looking page with no chatbot, they might close your website right away. So a chatbot helps to boost engagement and can increase store conversion rate.
If you run an online store on Shopify, you can increase your Shopify sales by setting a chatbot. Here's how you can do it.
Go to customize a theme and click customize button
On the left side panel, click the footer option
Click edit code in theme actions
Copy and paste the snippet code on the desired chatbot app
4.   Exit Intent Popups (Interest Stage)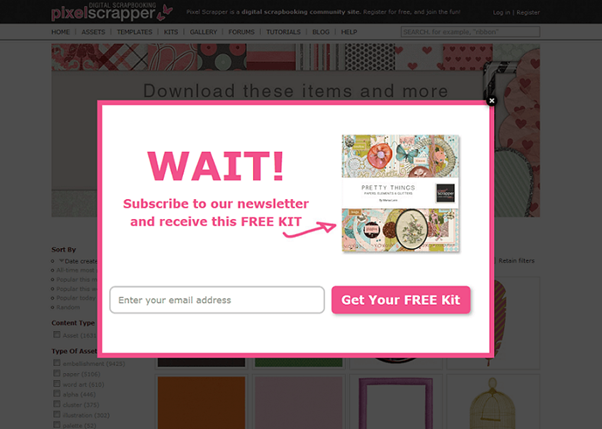 Just like a ChatBot engages your visitor as soon as they land on your website, an exit-intent popup does something similar when they're about to leave.
This super cool feature tracks the mouse movements, and when the cursor moves outside the boundary of the upper page, an exit-intent popup shows up.
Simply put, you still have a chance to convert your visitors when they intend to leave. This clever hack can help you collect their email addresses. However, you have to make sure your popup is creative enough to intrigue your visitors. In that case, Tada's gamified and full-screen popups can help you increase your Shopify sales
The website offers customizable templates, including the wheel of coupons, pick a gift, and other elegant-looking popups. You can choose the best one for your online store and customize it in a matter of minutes.
5.   Easy Navigation (Desire Stage)
Did you know 40% of visitors leave an online store when they're required to sign up? Make sure you leave no room for your potential customers to abandon your online store after they make up their minds to purchase a product.
So, instead of making them sign up, offer a guest checkout option. If you run a store on Shopify and seek to improve Shopify sales, here's how you can enable the guest checkout option.
Go to settings and then click on checkouts.
Choose "Accounts are optional" under the customer account section
Save to confirm
6.   Be Clear With Your Pricing and Policies (Action Stage)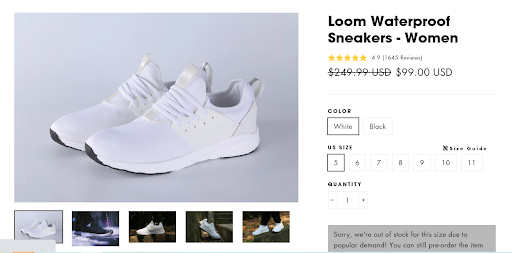 Customers want you to disclose your honest prices and policies to get convinced whether or not a product is worth their money. So if you trick them the other way around, it won't work, and the product will remain in the shopping cart while they abandon your website.
Because once they are about to make a payment, a new hiked-up price is a huge disappointment. Make sure you're offering clear and straightforward prices, terms, and policies to avoid misinterpretation.
Also read: 10 Proven Ideas to Increase Your Online Store Sales
7.   Order Confirmation Mails and Creative Welcome (Sales)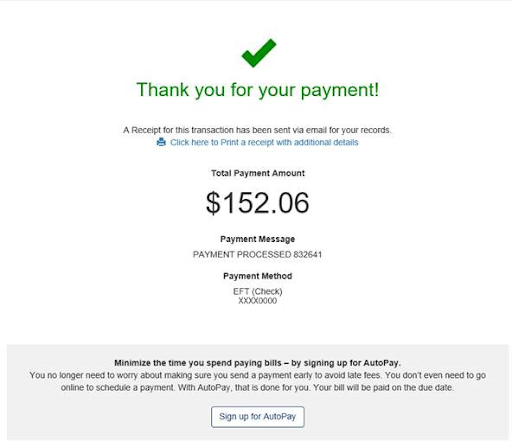 Confirmation emails are perhaps the first communication with your customer after they make a purchase. Make sure you provide the nitty-gritty of their order, including:
Summary
The date of placed order
Expected receiving date
Mode of payment
Return policy
Contact information of your company
Since your goal is to win a customer, make sure your emails welcome them creatively. Consider including a powerful subject line and header, clean and direct text font, enticing incentive, and clever CTA positioning.
Bottom Line
Creating an online store conversion funnel can be tricky, but you can bring in more sales and win happy customers with the right approach.
Make sure that you spend time learning about your audience. The more you know about their history, behavior, and interests, the more you're likely to keep them engaged.