The last two years have been pivotal for digital marketing, primarily due to the global pandemic. So, marketing, sales, and lead generations strategies have greatly transformed. So, if you're looking to up your marketing game for this year, you may need to revamp some of your marketing plans.
Especially when it comes to digital marketing, there is an obvious need to build stronger customer relations, improve online user experience, build better digital assets, and revolutionize remote working for your brand.
Moreover, modern customers are smarter than ever, so it's not just about flashy ads and unnecessary branding all the time. Instead, reputable companies devise marketing plans to be honest to customers about the brand, solving their core problems.
Now that your 2021 marketing campaigns are done and dusted, it's time to take a short break and start planning for the next year. So, what can you do to make your marketing plans more effective for 2022?
The Cookies are Dying
Cookie tracking is going out of trends in 2022 following the announcement from Google. So, that will be a major change in the marketing sector for online businesses. So, understandably, cookie tracking is going out of your marketing plans for the next year.
However, it's a major concern for marketers because websites use them to improve their personalized marketing tactics. But in the recent past, users have shown concerns about privacy issues.
So even when users can decide to block third-party cookies, the discontinuation of cookie tracking will prompt new solutions from digital marketers.
Some companies are already implementing first-party and zero-party data to provide online personalized shopping experience. Therefore, this article will focus on some creative ideas that should get you more customers, sales and alleviate your business to the next level.
1. Implement Ideas that Worked in 2021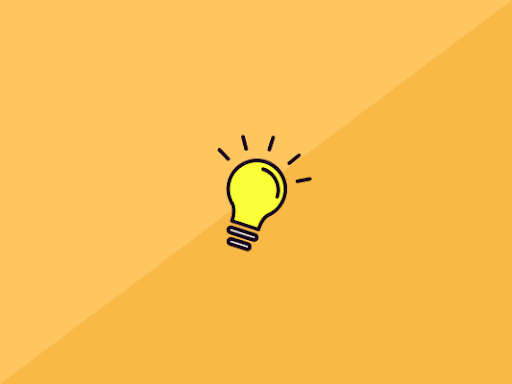 Before devising new strategies, it's important to evaluate what worked for you previously. So, an honest assessment of your current situation will always yield a more accurate result. For instance, you might be happy with the turnover and sales. So, you won't need to tinker too much with your sales strategies in the next year.
On the other hand, if you can't generate enough leads, you need to improve your lead generation tactics like improving your email marketing for the ecommerce store or including gamification for better visitor engagement in the coming year.
So regardless of what you want to do next year, it all starts with a comprehensive SWOT analysis of your previous year. In case you don't, you might end up wasting your budget on unneeded tools.
Also read: Must-Have Shopify Apps For Ecommerce 2022 | Boost Leads & Conversions
2.      Online Events
Webinars, product launches, seminars, and anything that gets you a virtual audience can help you generate more leads and improve your conversions. These events are great, especially if you are launching a new product or brand, because they help spread the word faster.
Nowadays, more brands are focusing on online events, especially after the focus from the general audience has shifted towards online shopping. For online Shopify stores, these events are particularly useful because:
Businesses can gather more data from the users in a shorter time
Build consumer profiles and initiate email marketing campaigns.
Reduce dependency on third-party information
Communicate with the audience directly and build a stronger relationship with them.
While online events may not bring direct revenue, they are worth your investment for a much longer and stable sales cycle.
3.      Omnichannel Marketing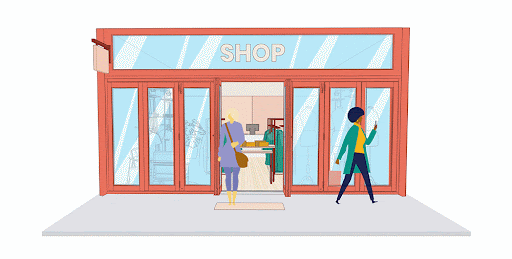 Omnichannel marketing will be in full swing in 2022. As an online Shopify store, you cannot miss any opportunity to target customers, especially social platforms like Facebook, Instagram, Twitter, etc.
Whether ordering online food or shopping for products, a decent percentage of users start their search through social channels like Instagram and Facebook.
Each channel has its value and purpose. For instance, WhatsApp and text messaging channels are ideal for publishing new offers and discount deals to those already subscribed. Likewise, Facebook and Instagram channels help in creating general brand awareness.
The important bit about omnichannel is that all your channels must be well-in sync. So, whenever there is a new offer or product, it must be updated on all the platforms. That way, you stand a better chance
Moreover, having a decent CTA strategy will be critical because you want your audience to reach the website. While preparing your omnichannel strategies, following this pattern can help you work more efficiently:
Stay in constant contact with your sales and marketing teams working on different channels
Always update about the key sales points to your marketing teams
Manage a smooth workflow for the processes and set up a weekly touch base to ensure proper updates.
4.      Short Videos for Social Media Marketing
TikTok may have started as a fun app for the users, but it's now a potential giant for businesses and marketing. Similarly, Instagram reels are a great place to post short-form videos of your brands and products.
So, it's logical to use these platforms to target a wider audience and boost your marketing schemes in 2022. In addition, these platforms also encourage users to participate in trends like Noodle the bones day, Ocean Spray, etc.
Therefore, when you use these trends for marketing your products, there is a higher chance of getting more customers to your Shopify store pages.
This is where your social media marketing team becomes critical for your business. Frequently adding short-form videos to your page keeps your audience on edge, and they are always excited for fresh and engaging content.
Moreover, if you add quality CTAs and in-platform shopping options, you stand a better chance of gaining more customers in 2022, as they can purchase the products directly from the apps.
5.      Leverage Mobile Web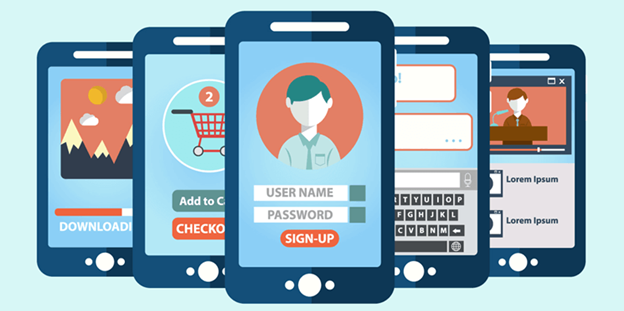 Statistics suggest that more than half of the global web traffic in 2021 came from mobile devices, and these numbers will just get bigger every year. So, having a mobile web is one of the most profitable things you can do for a comprehensive marketing strategy in 2022.
While most marketers understand the value of mobile websites, it is still important to focus on a flawless mobile experience.
According to a survey, more than 60% of adults from the US suggest that they won't return to a website if it doesn't provide a decent experience, regardless of the product or brand quality that it markets.
So, optimizing your platform for mobile devices should be right up there in your marketing plan for 2022.
When we talk about optimization, there can be certain aspects of it. Take product visualization, for example. Marketers prefer visualization of products for the customers in their natural environment. So, there, your visitors should have easy access to product photos with just a tap on the screen.
Likewise, 3D and augmented reality will become a major part of future marketing strategies. Stats from Shopify suggest that 3D and AR-powered marketing boosted the conversion rates by 94%. So, it shows a high potential for successful sales in 2022.
6.      Include Web AR
Augmented reality will be an integral part of marketing in 2022. Brands can take advantage of WebAR, especially for mobile websites. Experts believe WebAR will be the third phase of the web after mobile.
It means that marketing teams must start incorporating WebAR into their branding and online shops to give the users a more immersive experience.
With augmented reality and QR code technologies, it will pave the way for contactless retail, which is a need for modern online shopping. It will bring in no-touch purchasing and eventually outgrow most other shopping trends.
7.      Build a Stronger Brand Image
Regardless of what year it may be, having a strong brand image will never go out of business. Using the right set of words and communicating your message effectively can always build a stronger brand image and attract more customers to your online stores.
Here, it's also worth understanding the value of word-of-mouth marketing by the customers who have previously purchased products from your store.
Moreover, organic brand awareness will also prove profitable in the long run. On top of that, creating quality educational content through blogs and weekly podcasts will also remain a critical part of marketing in 2022.
8.      Personalization
Personalization is always a critical element for effective marketing, and it will remain the core of customer-centric strategies.
Generally, personalization is best suited to mobile devices these days. Modern shoppers are fond of personalized targeting and are willing to pay more for an AR-based personalized shopping experience on Shopify stores.
So, integrate attractive product packaging and interactive tools that appeal to specific users. Moreover, personalized marketing is an essential part of email marketing, so it's best to integrate it into your email marketing plans for 2022.
Conclusion
With 2022 knocking on the doors, it's time to add these valuable marketing practices to your armor and give your Shopify store a better chance to generate leads and enhance your conversions.
Things like gamification, free online events, and web AR can give you an edge over your competitors.
You may also like: Must-Have Shopify Apps For Ecommerce 2022 | Boost Leads & Conversions