It's undisputed that email is an essential channel for your ecommerce store. Just how essential? In an analysis of the over $5 billion dollars spent at their merchants' stores during the Black Friday Cyber Monday period of 2020, Shopify found that email outperformed direct, search, and social traffic in terms of conversion rate.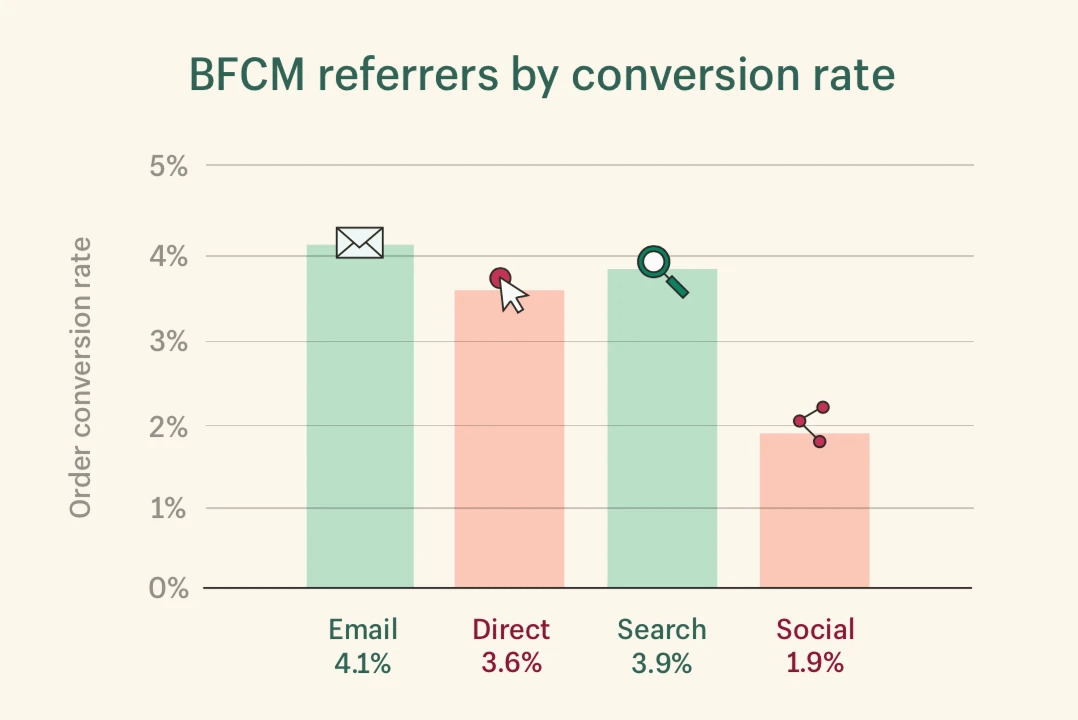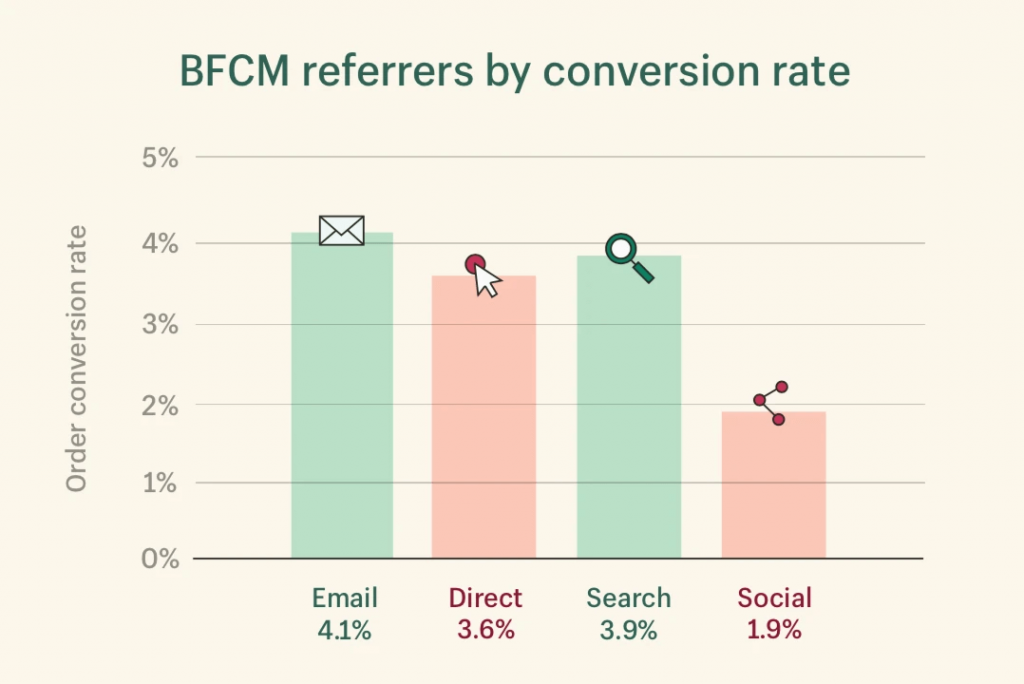 That shouldn't be altogether surprising when an Adobe study reported that consumers spend around 5 hours per day checking email. So it's clear that email is a huge opportunity for your store, but it's a moot point if consumers aren't subscribing to hear from you. If you're looking for ways to jumpstart your email acquisition efforts, try these 6 strategies and watch your email list blossom with high quality leads.
Keep it simple
The most elegant solutions are often the simplest. Rather than worrying about a subscriber's name or location or interests right out of the gate, remove any unnecessary friction and just ask for their email address. Once you've earned their trust with relevant content, go back and ask for the info that will help you segment your customer base. At Peel, our segmentation features are designed to give you the most flexibility and accuracy on your customers.


Allbirds does this well with a simple message outlining the benefits for subscribers, asking for just the email address, and facilitating signup with just one click.
Pair your email ask with an offer
Of course, it can take more than vague promises of "fun updates" and "limited edition products" to get someone to let you into their already crowded inbox. While you don't have to go quite as big as Beauty Bakerie, dangling $500 is certainly one way to get emails.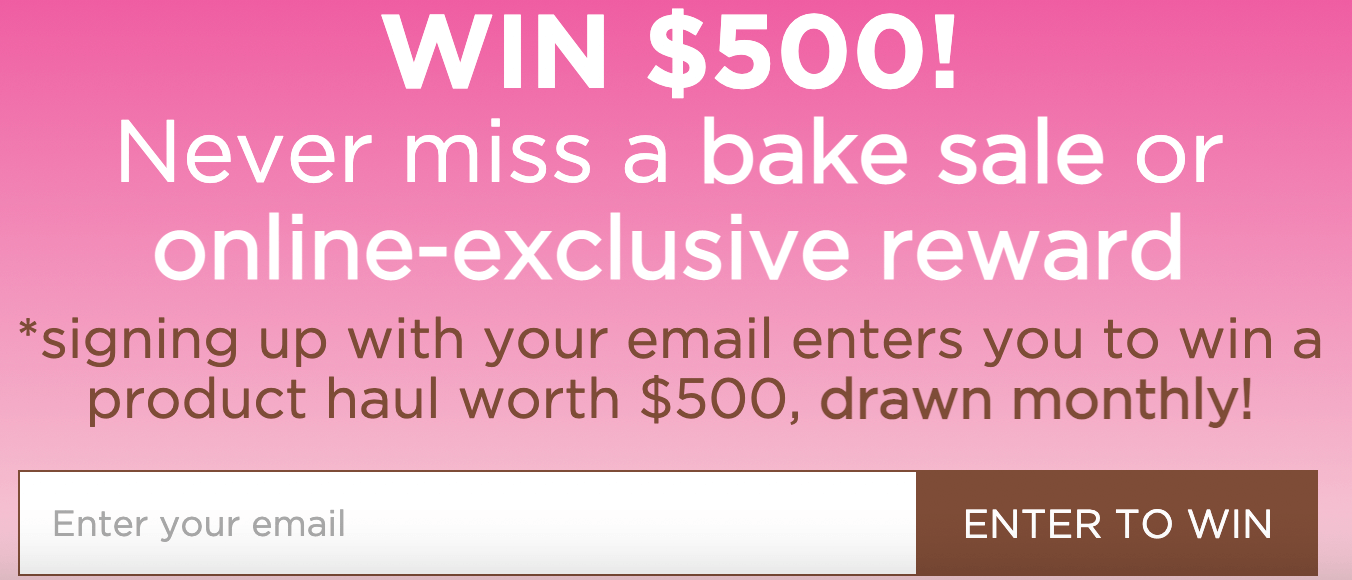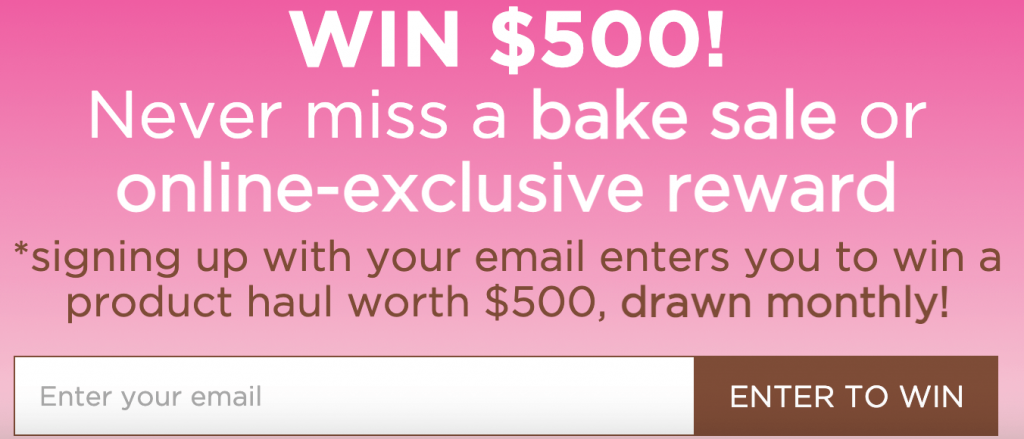 And if you're on top of key metrics like customer acquisition cost, it's easy to calculate how one lump sum could be a worthy investment when divided by hundreds of emails. Even so, before you plunk down more than you're comfortable with, try testing out a small discount within your product margin to see if it's enough to capture some email addresses. If you need help keeping up with the 100+ metrics that your business could be analyzing, Peel's ecommerce analytics app will get you up to speed.
Pop up to say hi
If visitors aren't responding to the static email signup forms on your site, pop up with an offer they can't refuse. With Tada, for example, you're not only offering a discount in exchange for an email address, but you're also giving visitors a chance to spin to win one of several increasing offers.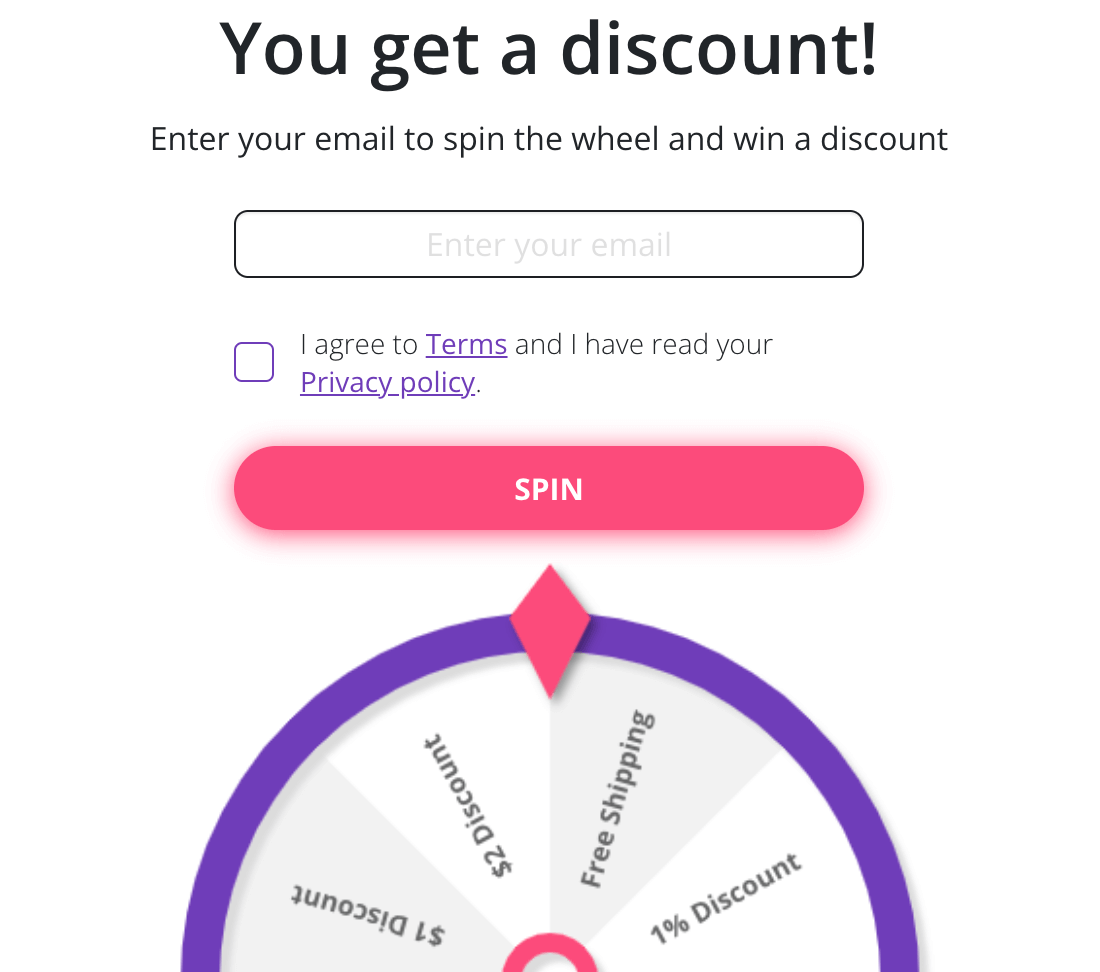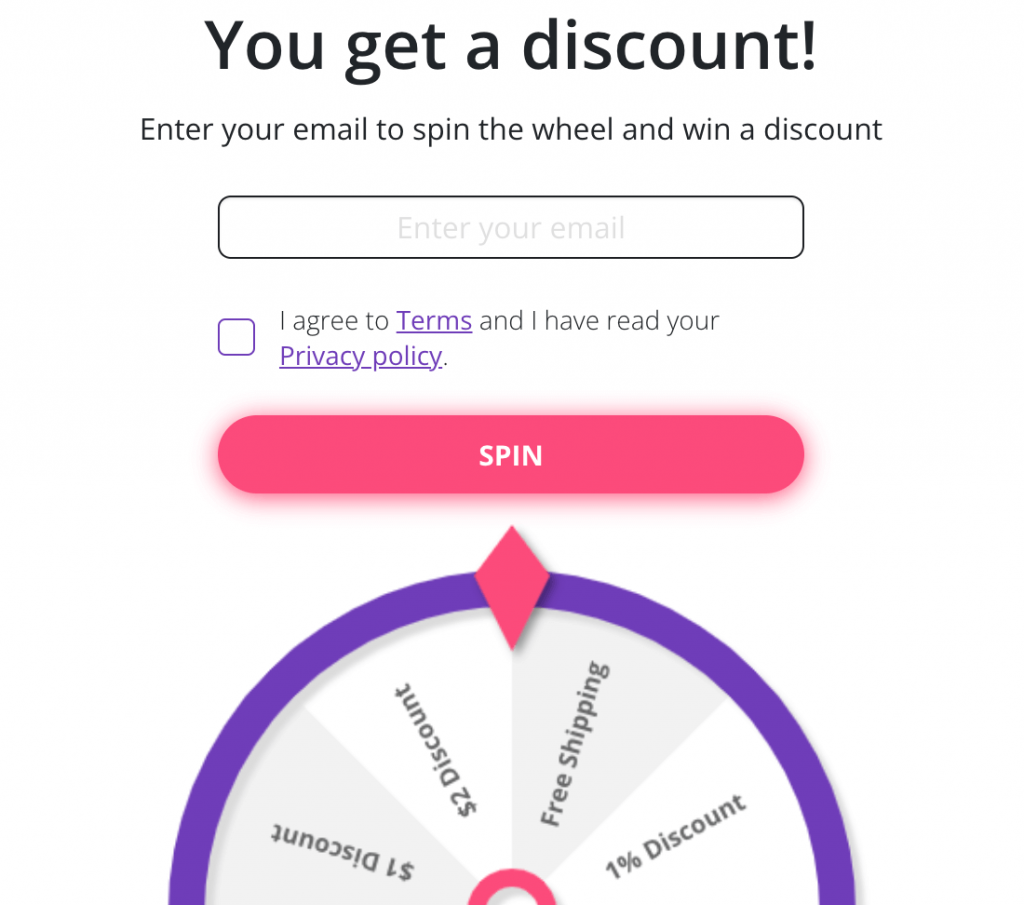 You'll avoid early bounces from your site and deliver instant value to new subscribers. Once subscribers start pouring in, be sure to measure the effectiveness of the discounts being offered to see which offers bring in emails and also lead to sales. Cohort analysis like this is another service that's part of the Peel app.
Put social proof on display
People like to know what they're signing up for. Better yet, they like to hear it from real returning customers of yours. Take a page out of the Litographs book and let your audience know how many people have already made the decision they're mulling.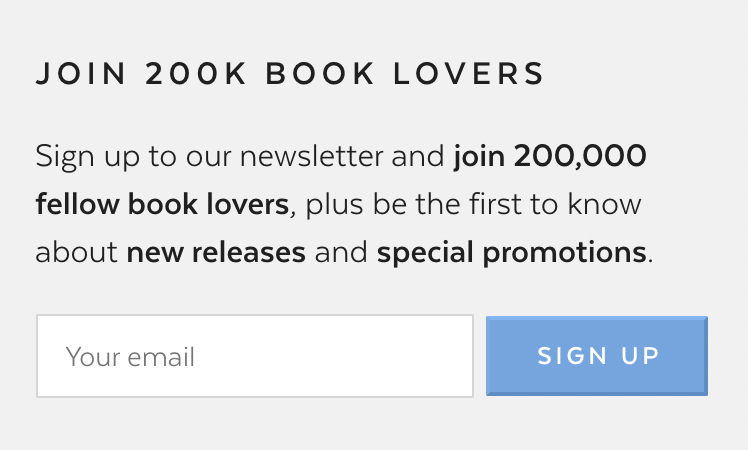 Another tactic includes surveying happy customers to gather quotes about the value they get from your emails and then sharing that with potential signups. Firsthand accounts from real people provide social proof that can be the difference in someone new clicking "subscribe."
Incorporate email referrals into your loyalty program
Speaking of happy customers, if you haven't given them an incentive to invite their friends to experience your email program and products, what are you waiting for? Everyone likes to be the first to discover something great and with a reward for their effort, current customers can be a great driver of new leads.


If you're unsure of who your happy customers are, you can use an ecommerce analytics tool like ours to automate discovery of trends and insights and keep key metrics like lifetime value and purchase frequency at your fingertips.
Promote the content and products that are already popular
Once you're satisfied with the email capture efforts on your own site and you're ready to take your signup campaign to the other places your potential customers are spending their time online, analyze the sources of your previous email captures and put some more muscle behind the best-performing landing pages or pieces of content.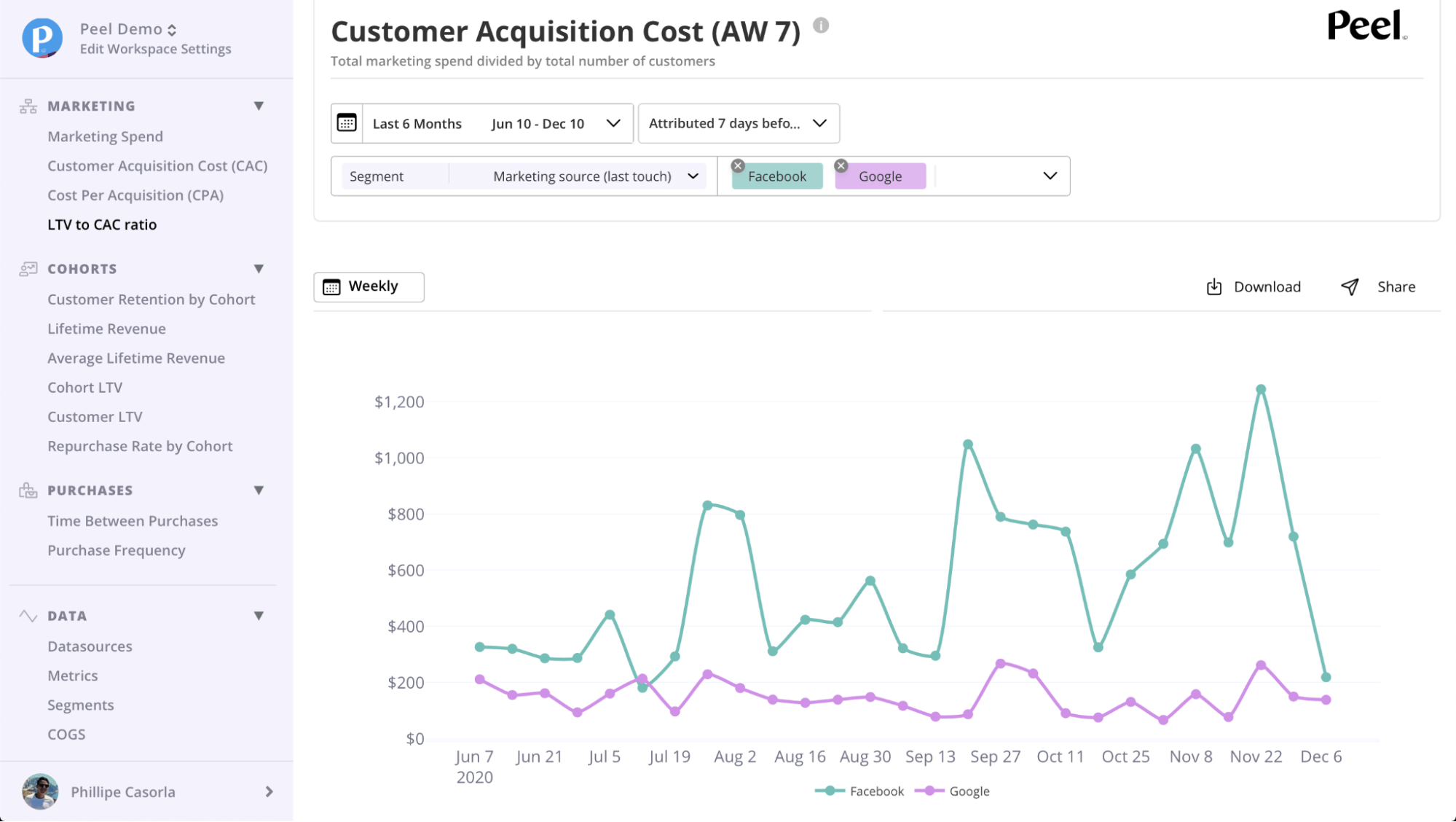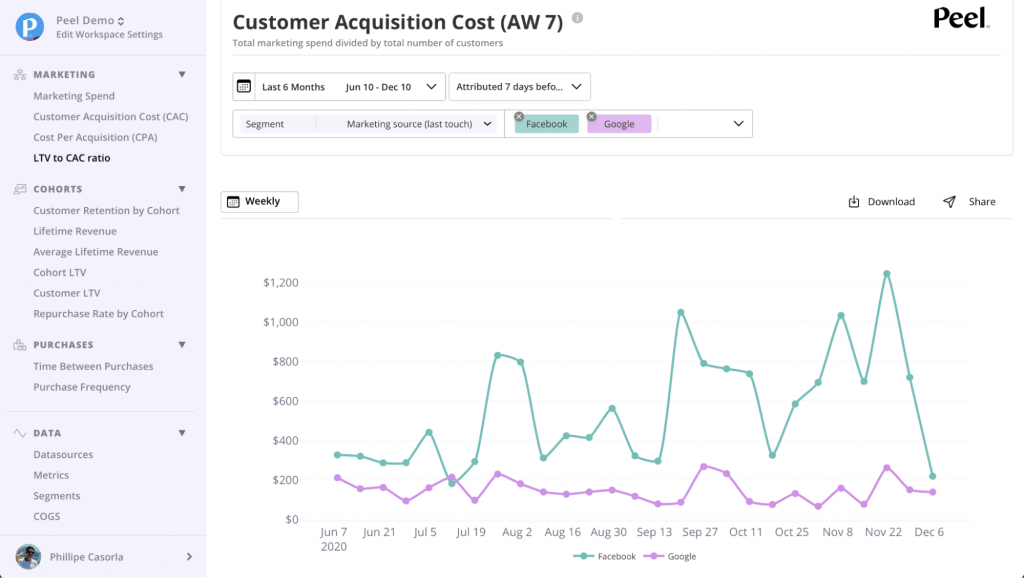 If a particular blog is experiencing a lot of traffic and, consequently, the signup form on that page is also converting, advertise it on search and social to turn up the heat and get more return on an already successful campaign. In addition to referral sources, measure other marketing metrics like impressions, conversions, and ROAS with Peel's automated analytics app.
Get ready to grow your email list
With the holidays approaching, conversions via email will only get more important. Before we hit Black Friday, try experimenting with a few of the strategies we've suggested above to see what works for you and your customers. Planning and executing an effective email marketing strategy is one way to ensure happy holidays for you and your team!
Measure your results with Peel Insights
The Peel Shopify app automates analysis of 100+ key ecommerce metrics like lifetime value, customer acquisition cost, and conversion rate. In addition to monitoring and analyzing these metrics, Peel helps you segment your data to find the cohorts of customers who will drive growth through their low CAC, high LTV, and brand loyalty. Try Peel for free here.