Nowadays, ensuring proper quality and functionality in your products is not enough to sell them online. Reportedly, the ecommerce market makes up around 14% of all retail sales worldwide, resulting in fierce competition across all industries.
If you wish to market your products effectively to promote your brand and increase sales, social media ads and email marketing are the best options. While creating a productive amalgamation of both strategies is ideal, not everyone can afford that.
That leads us to our question, email marketing vs. social media, which one is better for promoting your business and increasing sales?
Email marketing is a long-standing and reliable option, while social media ads help you get immense exposure to new audiences on multiple platforms.
So, which option should you go for? We've compared each strategy in terms of reach, ROI, consumer preference, and security to help you make an informed decision. So let's dive in.
What is Social Media Marketing?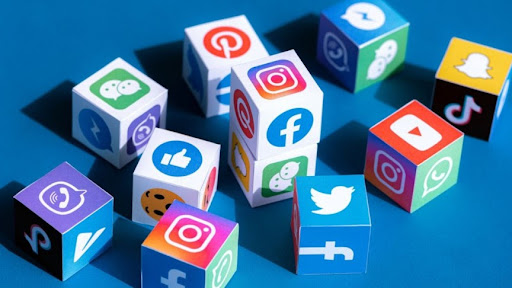 Before we get to the main showdown, here's an introduction to both concepts for newbies. Mainly, social media marketing includes setting up ads promoting your brand on multiple platforms.
These platforms include Facebook, Twitter, Instagram, Snapchat, and Tiktok. So the ads work to inform your audience about your brand and lets them interact quickly with your store.
Similarly, if you want your products to go viral and reach a wider audience, social media ads are the right solution for you. But, that doesn't mean you should undermine the benefits of targeted email marketing.
What is Email Marketing?
Email marketing is a system through which you collect the contact details of the visitors to your website. After that, you can use these email details to send brand-related content, product updates, and exclusive deals right into their inbox.
You can simply use websites like Tada to place an engaging email sign up pop up in your online store and start creating an email list. While social media ads try to expose your brand to a boundaryless audience on the internet, email marketing targets people already interested in your products.

Email Marketing vs. Social Media Ads – Which is More Efficient?
Now that you know the basics about both promotional strategies, it is time to assess them from multiple aspects so that you can have a clear depiction of both options. This way, you can choose the ideal marketing option depending on your brand's genre, niche, and target audience.
Driving Sales
The main reason for using internet marketing through ads or emails is to increase sales. If you have worked hard to create a functional product line and placed them on an engaging online store, you're probably expecting a good conversion rate right away.
However, that's not how it works. Instead, you'll have to let your target audience know about your brand by increasing your online presence. That's the only way you can cash the initial hard work you faced while building your brand.
While social media ads expose your brand to a broader audience, they don't efficiently convert these viewers into legit buyers. Statistics show that 92% of online ads on social media go unnoticed.
On the other hand, email marketing advertises your content and product range to a limited audience, but they have a higher chance of purchasing. That's because 73% of millennials prefer email when it comes to serious business communications and transactions.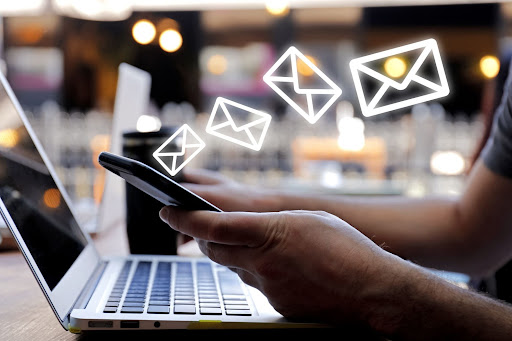 Furthermore, through the email channel, you are targeting people who have willingly provided their details on your email sign up pop up notification. Meaning they are already interested in your brand or have made a previous purchase.
Research shows that marketing to an existing customer is 60-70% more effective than targeting new customers. Similarly, when it comes to checking for deals and offers, most customers will revisit a company they've signed up for rather than checking on social media.
This ultimately makes email marketing cost-effective and more efficient at driving sales.
Online Presence and Reach
Another vital aspect to look for while choosing the right promotional strategy is conveying your brand's message to the online audience. So, which technique is ideal for extending your brand's reach to multiple platforms?
Firstly, because email has been around long before social media, it naturally has a larger user base. Currently, there are more than 4 billion people with active email accounts. On the other hand, there are only 2.8 billion users active on Facebook.
However, you cannot reach 4 billion people at once if you use email marketing. Instead, you'll only reach the people you have already acquired using your email sign up pop up notifications.
On the contrary, by placing ads on social media, you can reach new people quickly. But it's not that easy either. Reaching new audiences on social media has a lot to do with algorithms, so you'll have to create efficient posts, tweets, and pins to showcase your brand.
64% of all consumers on social media find ads frustrating and intrusive. This means, not every person that follows your business or brand will look at every post or ad you put into the pipeline.
But, around 58% of all internet users claim to check their emails first thing in the morning. Besides that, 9 out of 10 users tend to check their email at least once every day.
If your email campaigns are efficiently designed, you can be sure that more than half of your email subscribers will view your messages every day.
In a nutshell, while social media provides more overall reach, email marketing is better for targeted organic reach that shows on your conversion metrics. However, social media can make your posts and ads viral, which isn't possible through email marketing.
Expected ROI
As mentioned, using email marketing or social media ads to promote your brand requires some initial investment. You wouldn't want to part with your money without making sure you'll get good returns in the form of increased sales and profits.
The trick to generating a good ROI through online marketing campaigns is to engage more customers and convince them to purchase. According to the Campaign Monitor, email marketing brings you $38 for every dollar you spend on it.
You can count the effectiveness of email campaigns through the email open rate. On the other hand, to get involved with your brand through social media, consumers would have to click on your ad.
The average email open rate is around 21% for customers already subscribed to your brand, while the click rate stands at only 0.89% on Facebook.
That's because a consumer who has already signed up for your brand willingly is more likely to accept and view your content compared to an entirely new person on social media. This means, even if you spend equally on email campaigns and social media ads, you will receive a better return on your investment through email.
Promotion Reception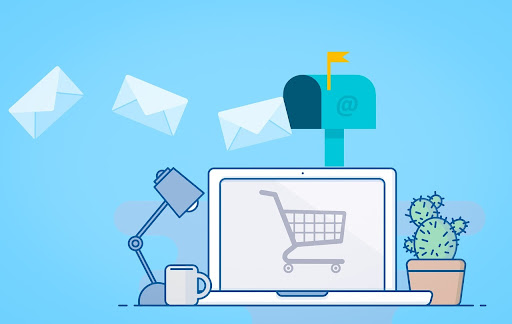 Considering you get the same amount of exposure with email marketing as you would with social media ads. Now, how would you pick between the two? In this case, the answer simply lies in how your audience perceives your emotion.
If you're targeting sales and promotion of your brand, you should go for a strategy where your brand reaches people who are looking to buy stuff. Primarily, social media is the recreational hub of the internet.
People usually scroll through the posts and ads without taking anything seriously. But, on the other hand, people targeting business and legit professional contacts generally go for email. This gives the email a distinctive edge over social media ads.
But, that doesn't mean you should avoid advertising on social media altogether. Platforms like Instagram, Facebook, Snapchat, and Twitter help you connect with your audience and stay relevant.
You can use these platforms to get the exposure you need and build a well-rounded identity around your brand. Then, once users start to acknowledge your brand and generate a considerable user base, you can get them to subscribe with an email.
On the email marketing front, users who receive your emails have already opted for the notifications to reach them. This means they are less likely to get annoyed or frustrated by finding your content in their inboxes.
While social media is excellent for creating an online presence, customers are generally more receptive to offers and marketing techniques they see in their email inbox.
You may also like: 7 Game-changing Ecommerce Marketing Strategies
Security
You've decided to get your brand out there by promoting it through email or social media marketing. Great idea! However, with the immense exposure and ROI, marketing strategies come with their own risk.
With the changing policies in social media advertisements, countless cases of business accounts getting shut down without notice are coming forward. You don't want your entire promotional strategy to hinge on a platform that's always at risk.
Comparatively, email marketing is far more secure as no one can take your email list away from you even if there's an issue with your account. You can always continue to approach your subscribers by sending emails.
Meaning, even if you have a long list of followers on social media, you should always keep an email list on standby. This way, even if your account malfunctions or starts acting differently based on new algorithms, you can still reach your loyal customers.
Targeted Marketing
Another aspect to compare both promotional strategies is targeted marketing. Once you have developed a considerable user base, your following line of action should be to retain these customers for regular purchases.
Some social media ad platforms give you some leverage regarding who you show your ads to, but that's it. In the case of organic social media marketing, you simply can't control who views your posts.
With an email list, you can segment your users according to their interactions with your online store. For example, if a customer abandons his cart, you can send them emails with discounts and promotional offers to help them confirm their purchase.
Similarly, if a customer has already bought some products from your brand, you can send them inventory updates and product recommendations to increase your conversion rate.
This approach towards collecting and analyzing user data makes email marketing a better option for targeted advertising.
The Pros and Cons of Social Media Marketing
After assessing the productivity of both strategies through various aspects, we have listed down their respective pros and cons to help put things into perspective for you.
As for social media marketing, the evident benefits are:
Unsurpassed reach and audience growth
Ability to connect with your audience more than once a day
Check the success of your marketing campaigns on your account analysis section
Regulate the audience that views your ads to some extent
Remarket your products to customers who have previously shown interest in your brands
On the downside, the disadvantages of social media marketing include,
Unfavorable cost to profit ratio
Requires consistent, high-quality content creation
Unreliable user statistics can be deceptive about your overall promotional reach
The Pros and Cons of Email Marketing
While email marketing generally seems to perform better than social media ads in multiple inspection areas, it has its pros and cons.
First, let's start with the positive aspects.
Allows you to connect and build relationships with your customers and convert leads into sales.
It lets you analyze consumer data and form segments for targeted marketing.
Offers reliable and consistent ROI
On the other hand, some disadvantages of this promotional technique include:
Requirement of skilled content creators and email template designers
Involves a lot of data handling and analysis to devise profitable strategies
Demands total adherence to privacy and data collection laws which is not an issue on social media platforms.
Final Words
Email marketing and social media ads remain the top choices of ecommerce businesses to promote their products and services online. However, while email marketing holds the number one position according to Smart Insights, the difference in choice only accounts for 1% of the users.
This clearly shows that placing ads on social media platforms is not entirely ineffective compared to email marketing. However, to make the right choice, you'll need to assess your brand's unique requirements.
The ideal way is to use social media to expand your reach and expose your brand, whereas use email marketing to turn those leads into loyal customers. Platforms like Tada can help you integrate engaging pop ups for email sign up and social media interactions to streamline your approach.