As the world becomes a global marketplace, brands are looking for platforms with a broad user-base. The third most downloaded App, Tik Tok, is the most sought-after social media platform for effective advertising this year. 
With the fast-growing users, Tik Tok is the ultimate advertising platform for brands looking to target a more global, younger and discrete audience. 
As the number of social media users reaches 3.8 billion globally, the social media advertising trend is skyrocketing and Tik Tok is emerging as one of the newest advertising platforms. In 2020, Tik Tok is on its way to becoming a monetizable marketplace for businesses. 
As a new advertising platform, it is the ideal time for brands to establish a presence on Tik Tok to understand user behavior and experiment with it. 
If you want to build your advertising strategy with Tik Tok as your next promotion medium, here is everything you need to know to kick-start your journey.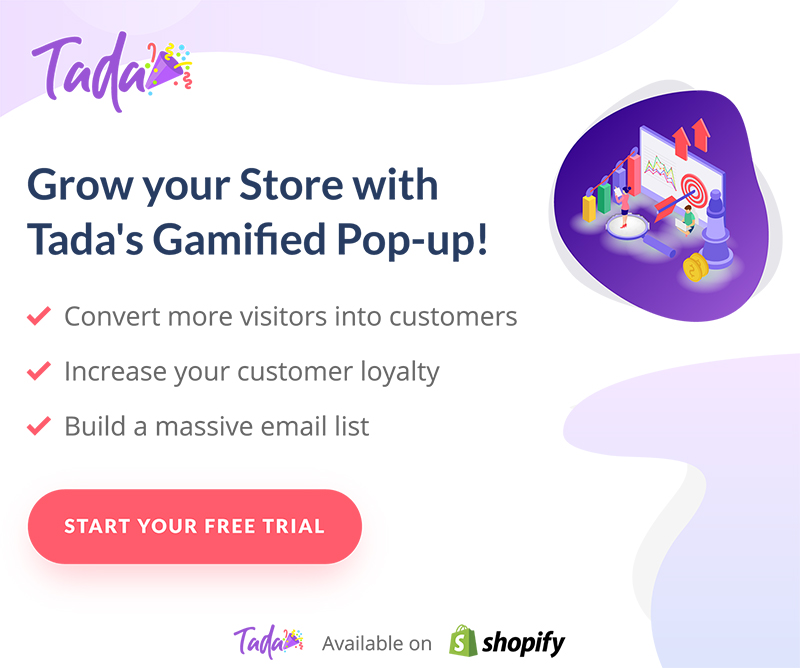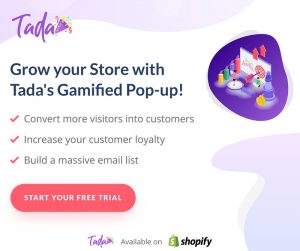 Why consider Tik Tok advertising? 
Tik Tok advertising is the next big thing because of its extensive reach, a large number of active users and demographic distinctions. As the hottest social media platform, Tik Tok has a myriad of benefits for businesses that come with its massive user base. 
1. Expansive reach
Businesses continuously work towards expanding their market reach and connecting more with potential customers. 
As Tik Tok users grow expeditiously, business reach increases by multifold. Tik Tok's audience of 800 million active users is fanned over 150 countries around the world. Businesses can benefit tremendously from the ever-growing users. This allows businesses to reach more and more people on the same platform. Brands and businesses get a direct and huge audience to choose from. Businesses can categorically target only those who might be interested in their product or service. This wide but specific reach increases the conversion rate for businesses.  
2. Access to Tik Tok's family of apps
The newer trends in advertising focus more on promoting a product to a more specific audience as opposed to the generalized audience. It is essential for businesses to adapt to the needs of current customers and recent market behavior. Businesses need to focus more on reaching targeted people based on their interests and behavior history so that the resources for advertising are utilized efficiently. 
With Tik Tok ads, you get access to Tik Tok's family apps. Brands can explicitly target people from niches such as entertainment, news and content discovery.
Entertainment apps: TikTok, Vigo, Video, Helo, Babe
News or content discovery apps: TopBuzz, BuzzVideo, NewsRepublic
3. Creative tools and formats for ads 
Telling your brand story with video ads creates a lasting impact on the audience. Tik Tok ads have simplified the process of creating a great video advertisement for your campaign. With their video kit, you can easily create a video ad with existing images, with their templates designed especially for a marketer's needs.
Consumers' eyes are used to see thousands of ads every day, the more creative you are, the best your message will perform! This doesn't work for Tik Tok only but for your e-commerce website too. Adopt interactive email pop-ups, like the ones Tada offers, and you'll see your number of customers skyrocketing!  
Creating an ad on Tik Tok is fast and simple so you don't have to worry about having to spend hours creating an attractive ad. You can experiment with the template, soundtracks, images and fonts to create a perfect ad. 
4. Automated creative optimization 
After creating an ad campaign, businesses have to spend the same amount of time on managing these ads to get the best results. Optimizing the ad is equally important for businesses to increase the reach in the desired direction. Tik Tok's automated creative optimization automatically combines all the images, texts and logos you share and creates multiple ads for you and tests which one works the best with your audience. The system presents the most responsive ad to your target audience based on tested combinations.
This saves a lot of time and effort and you get tested results based on audience behavior. The optimized ads help in getting more traffic and engagement. 
5. Targeted audience 
Businesses want to increase their reach to connect with more and more potential customers. When your ad is directed towards a well-targeted audience, you are likely to get more conversion as the audience is interested in what you showcase. 
With Tik Tok ads you can target customers based on gender, location, age, interests, and other unique variables. Tik Tok also provides businesses with options like "Custom Audiences" and "Lookalike Audiences" to reach more people similar to your existing customers. 
6. Transparent tracking system 
When businesses and brands spend on advertisements, they expect tangible results in terms of reach, conversion and expansion. With Tik Tok's transparent ad measurement tools, you can monitor ad performance with automated custom reports. 
Tik Tok has also partnered with data tracking companies to track business reach, ad conversions, users' in-app actions, impressions and click attribution data for transparency and accuracy. You can also use Tik Tok pixel to measure results by observing customer behavior on your website. 
Is Tik Tok advertising for your business?
Tik Tok has over 1.5 billion downloads and more than 800 million active users spread across 150 countries but even with the leverage of being the 6th most popular app, Tik Tok advertising is not for all businesses. Ask these questions before creating ads on Tik Tok. 
It is primarily for brands whose target audience are young people. 66 percent of TikTok's users are under the age of 30. In the U.S., 60 percent monthly active users are between 16- 24 years. Are your products or services primarily for young people? 


Stats also show that the Tik Tok audience comprises more males (56%) than females (44%). Brands should also consider this before advertising on Tik Tok. Is your brand gender neutral? Or for one gender? Even if it is gender-specific, can you still consider advertising on Tik Tok?


Tik Tok only offers video marketing. Can you share everything you want with this medium? 


Tik Tok is still a new platform for ads, you need to master it for best results. Have you understood how it works? 


Tik Tok has a minimum budget requirement of $500 for an ad at the campaign level and $50 at the group level. Is the Tik Tok ads budget favorable for your business? 
What are the Tik Tok advertising options?
Though Tik Tok is a new platform for ads, sellers can run assorted ads with customization.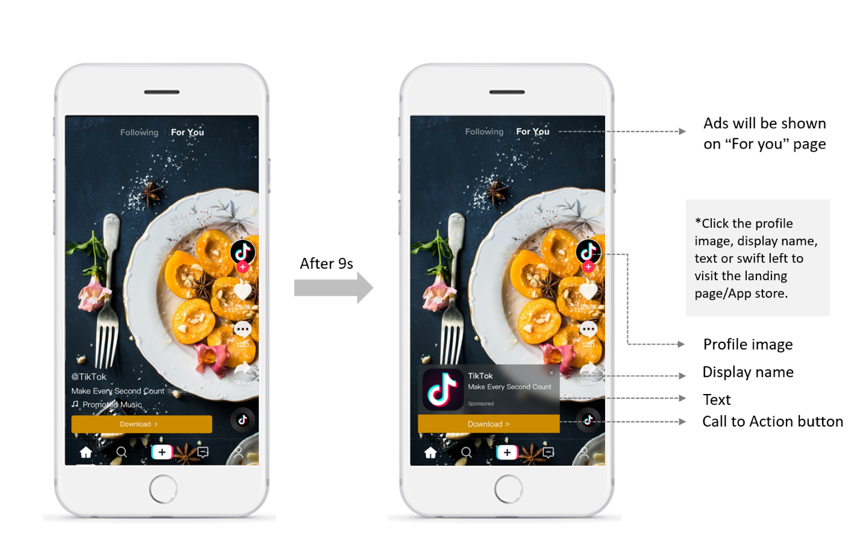 Tik Tok currently offers biddable ads option for in-feed videos. These videos are inserted into the user's video stream. You can choose the target audience based on age, gender, location, Interest and device type. Along with these demographics, Tik Tok allows businesses to select their campaign objective. These objectives fall under three broad categories: Awareness, Consideration and Conversion. 
Having a clear objective helps in further narrowing down your chain of actions. It refines your purpose and gives you a more specific aim. Once you have selected an objective for your ad campaign, you select a bidding method for your ad. Presently, Tik Tok supports 4 bidding methods.
a. CPC
Cost per click is the price you are willing to bid per click for your ad. This Tik Tok system delivers your ad to those users who are likely to click on your ad. It serves all three objectives: Traffic, Conversion and App install. 
b. oCPC
This differs slightly from CPC. It is the price you are to pay per result. Total cost/Total result Though the billing is based on the number of clicks not results.
c. CPM
It is the price you are willing to pay per thousand impressions. The system reaches more people to get exposure. 
d. CPV
It is the price you're willing to pay per thousand 6 seconds or 2 seconds of video views. This bidding method helps you in reaching more people. You can choose from any of the above bidding methods to get the best results as per the needs of your business. The minimum budget for an ad at campaign level is $500 and the minimum budget for an ad at group level is $50.
Brand takeover ads are another option you can opt for. In brand takeover, the ad surfaces the screen as soon as the users open the app. It captures the entire screen to ensure that the message reaches the audience. It is ideal for businesses that have a big budget for advertising, as this advertising method is quite expensive. You can increase the traffic on your website or direct people to App installation as you cover the full screen. It is easier to grab attention and direct the audience with this ad's option. 
Young people dominate Tik Tok and that's why it is important to take into consideration what this age group enjoys the most. Gen Z takes social media challenges seriously and follows them religiously. 
Brands can partner with Tik Tok's advertising representative to curate unique and fun challenges for its users and encourage them to take part in these challenges. These challenges are fun and engaging, for its young users and allow brands to have a better interaction with their users. Brands can push the challenge for 6 days (push limit) to reach maximum users. This is a great way to utilize user-generated content. Tik Tok's new Hashtag plus is designed selectively for e-commerce businesses to lead the users directly to the sponsored item. 
AR content is widely used across all social media platforms. Brand filters and 3D objects are used by the users in their videos and that creates brand awareness. Brands can create their own filters and 3D objects on Tik Tok. These filters and stickers will be directly used by users and thus helping the brand with establishing an interaction with the users. This helps in expanding brand presence. 
Influencer collaborations 
Influencer collaborations are perfect newer brands as they help a business in building trust and reliability towards the brand. When your product or service is shared by an influencer on their account as a sponsored post, the followers will receive it better. It is a tested method for businesses looking to achieve all advertising objectives. You can expand your read or drive traffic to your website, direct users to install your app or buy your products. 
How to get started with Tik Tok advertising? 
If the options presented by Tik Tok ads strike as a promising choice for your business, here is how you can launch your advertising campaign on Tik Tok ads with a few simple steps. 
1. Get a Tik Tok advertising account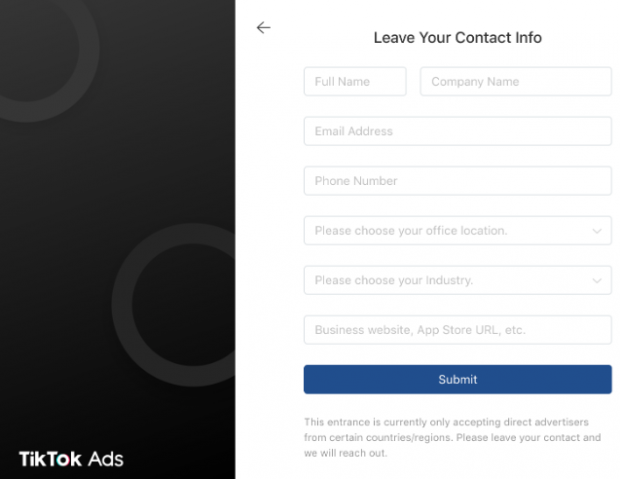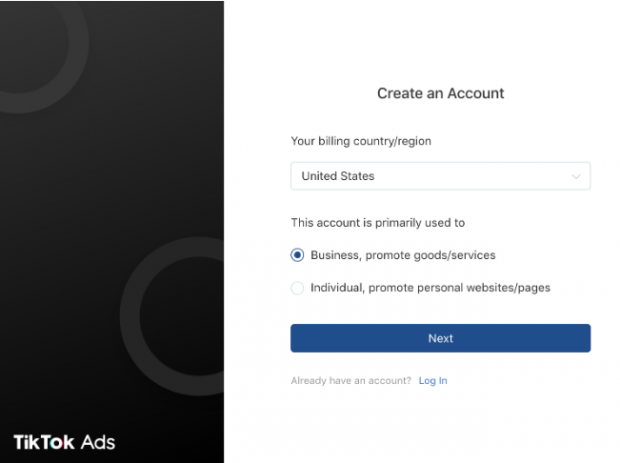 To run a campaign on Tik Tok, you need to create an account on Tik Tok ads. Once you have filled all the details in a form requesting your business details, a Tik Tok representative will review your information. Once your form is approved, a representative will contact you to set-up your account. 
2. Create an ad campaign 
Once your Tik Tok advertising account is reviewed, you can start creating your first campaign. The Tik Tok ad structure has three levels:
The first step is creating a campaign. In your campaign, you will set your objective, your campaign name and budget. Login in to your Tik Tok ads account and select the 'Campaign' tab at the top of the page and click 'create'. 

Step 1: Selecting objective 


Select an objective you aim to achieve with this campaign. You can choose from conversion, App installation and traffic. Choose the most relevant objective to meet your business goals. 
Conversion objective – Conversation objective is designed to drive people to take valuable action on your website. 
Traffic objective – Traffic objective is designed to drive people to a more filtered destination. 
App install objective – App install objective is designed to direct people to specific download/installation action. 
Reach objective – It is still for select customers (Beta objective)
Step 2: Set up campaign name and budget 


After confirming a campaign name you set a budget for your Tik Tok ad campaign. Decide how much you are willing to spend and how you want to plan it. Tik Tok ads give you two options for setting your budget: Lifetime budget and daily budget. 
The lifetime budget is the maximum amount you are willing to spend on a campaign or ad group during the entire defined period you run an ad.
This budget allows you to determine how much you will spend every day on ads. You can change this limit whenever you want. 
3.  Add a new ad group 
Once you create a campaign, you can move to the next step. In this step, you will set up a new ad group by deciding the placements of your ad, choosing target audience and finalizing the budget. 
While picking the placement, it is best to opt for automatic placements as it posts your ad across Tik Tok's family apps, but if you don't want that option you can manually set placements with the select placement option.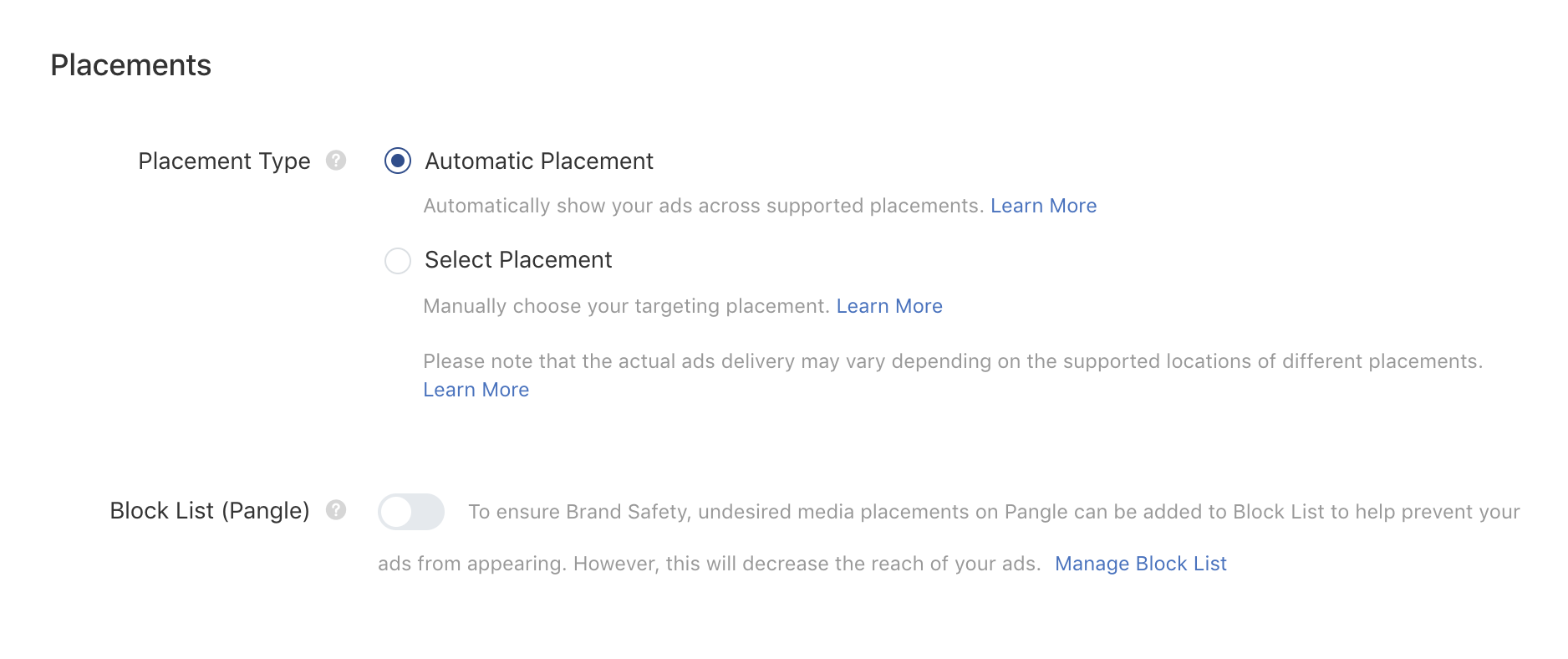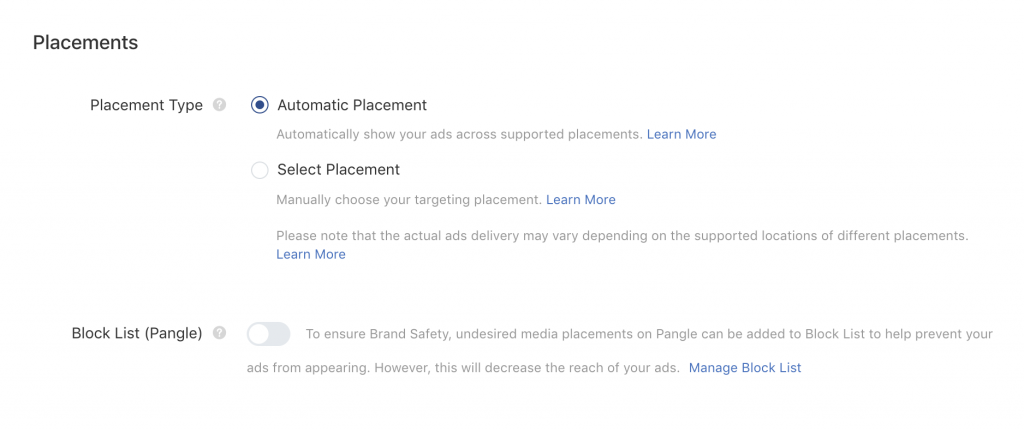 After choosing the placement of your ad, add ad details such as promotion type, display name. and then channelize your ad in a defined direction based on Tik Tok's general demographic, interests and device type.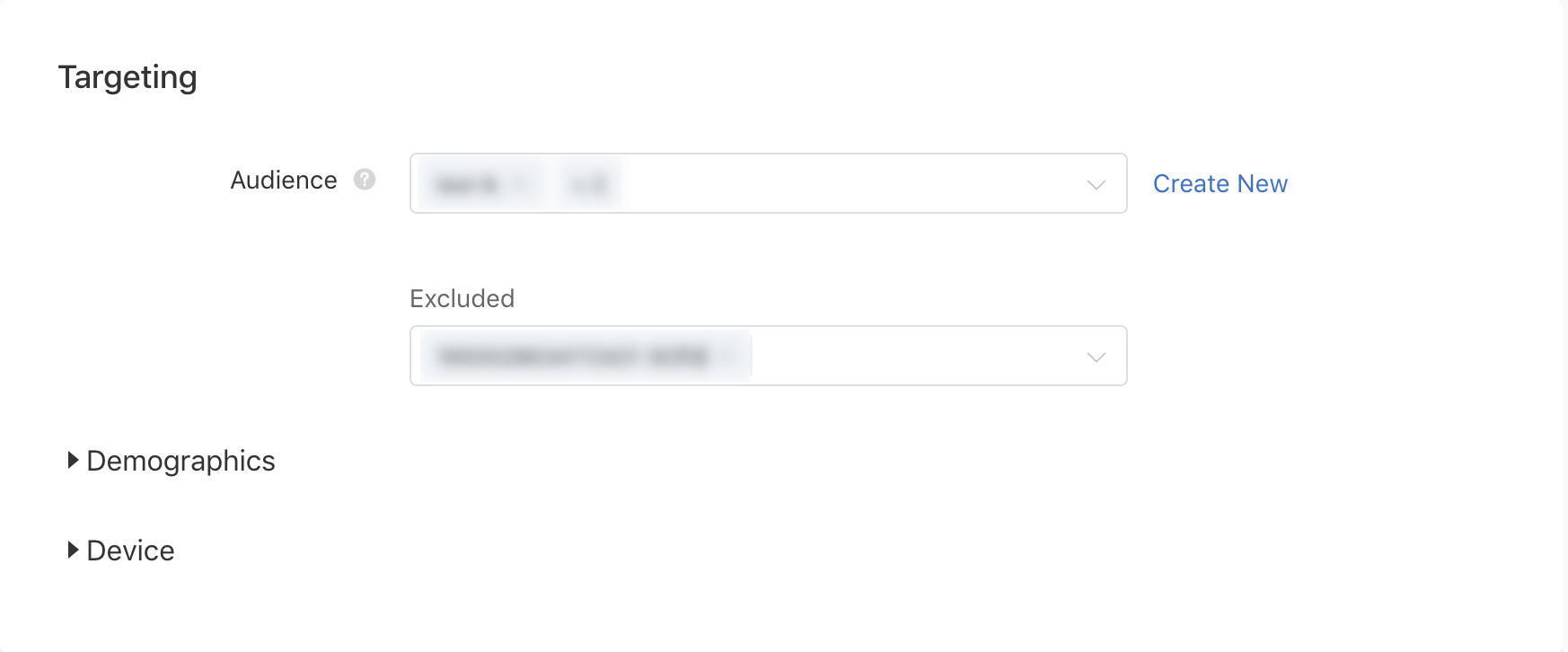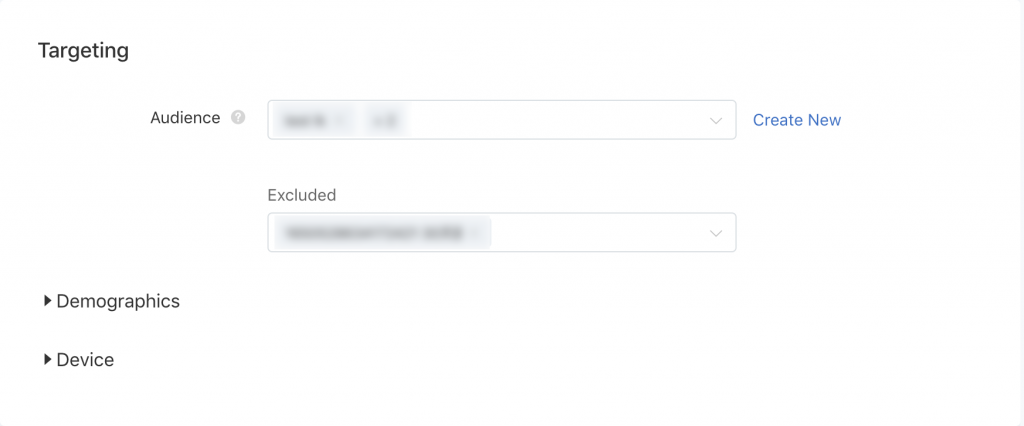 The next step is to set your budget and in the ad group.

Once you have set your budget limit, you can set up your bidding and optimization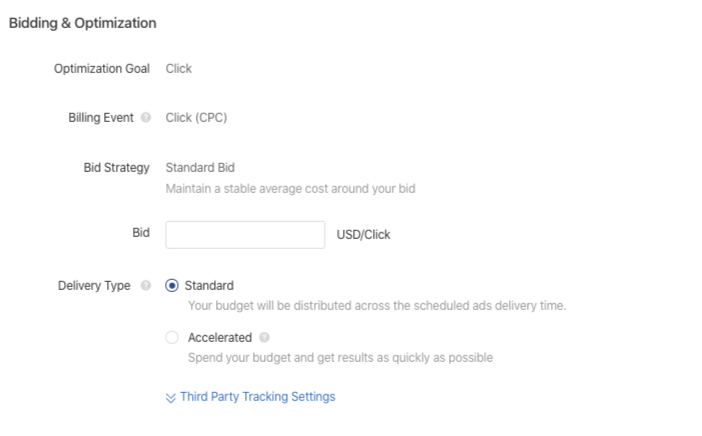 4.  Design your advertisement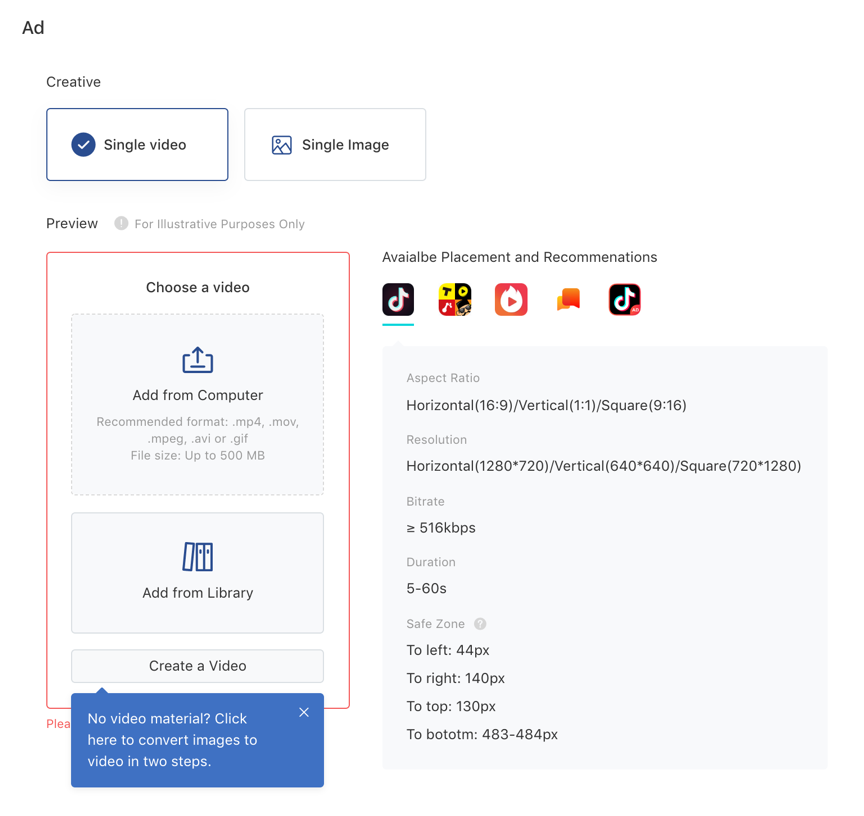 Once you have configured your ad group, you can start designing your ad with Tik Tok's video tool kit. The Tik Tok video tool kit facilitates custom video ads with the templates, fonts and images of your choice. Tik Tok has also automated creative optimization, which automatically combines the information into an ad and keeps improving the design to find the best-performing combination. 
Design plays the most vital role in influencing consumer behavior, as it determines how the audience is going to react to your ad. Your Tik Tok ad design should be interactive, fun and instantly appealing. 
You can try Tada's gamified pop-up designs on your e-commerce website, to make your email pop-ups more compelling and influential. Tada's interactive pop-ups are the perfect fit for your Tik Tok funnel!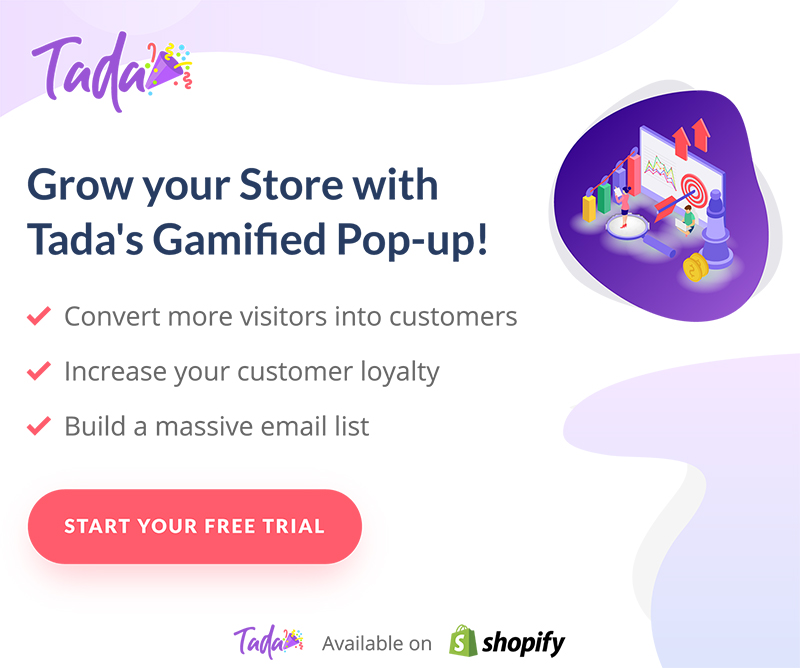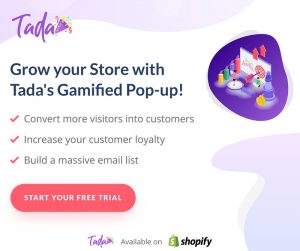 5.  Optimize your Tik Tok ad 
Optimizing your Tik Tok ad will bring rewarding results. A well-optimized ad is likely to ingrain an impression on your audience. The best practices for ad Optimization on Tik Tok are: 
Use high quality image (more than 720px to 1280px)
Keep the Tik Tok ad's character limit before designing your ad 
Keep your message brief but complete. 
Add a strong and direct CTA (so the viewer exactly knows what to do)
  6. Preview your Tik Tok ad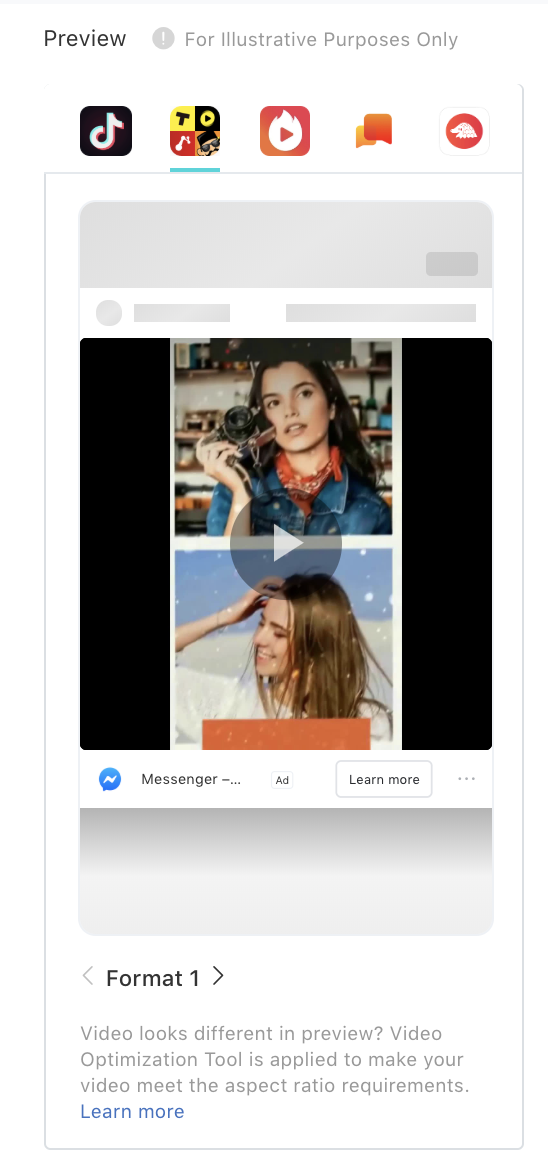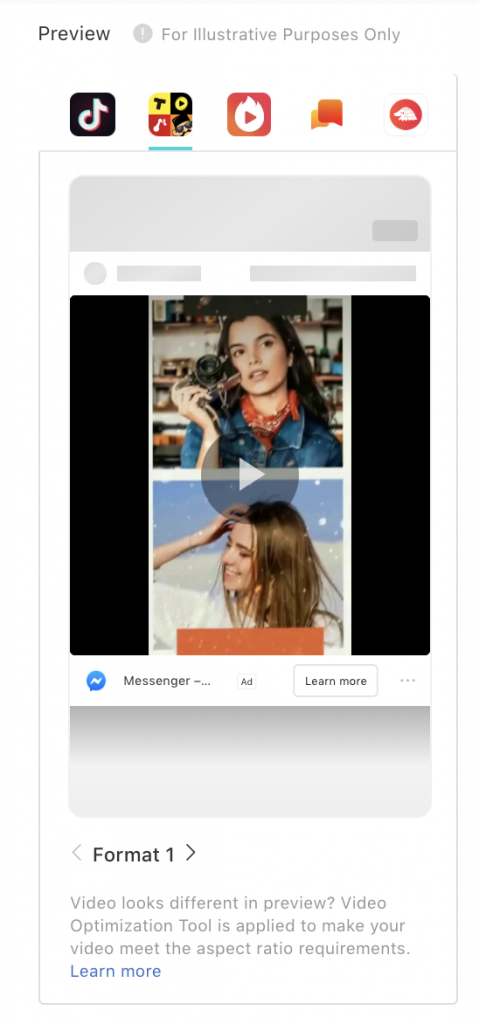 Once you have finished creating and optimizing your ad check for 
Grammatical errors 
Accuracy of information 
Correct CTA 
How does your ad look on all devices (You can use Tik Tok's preview tool) 
After the preview, you can continue to create more ad groups. Once you have completed your ad campaign set-up, you can send the ad for review.
         7. Monitor the campaign reach
Once your ad is reviewed and running, you can monitor your ad performance in your ad's dashboard. Tik Tok also assists you with automatic custom reports and data tracking apps.  
How much does Tik Tok advertising cost? 
Tik Tok ads have a minimum budget requirement of  $500 dollars at campaign level and a minimum budget of $50 at ad group level. 
With the biddable ads, you can set bids with the aforementioned bidding options. Your bids represent how much you are willing to spend for a certain advertising objective. The more you bid, the more your ad is likely to be seen by maximum users. 
With Tik Tok budgeting options you can set the budget for a lifetime (the entire period of the campaign) or a daily budget. 
Conclusion 
Tik Tok is one of the most popular and widely downloaded social media platforms, but comparatively, its advertising platform is still budding. Though it is speculated to grow exponentially, presently it is beneficial only for specific business models. 
Tik Tok's current advertising model is more suitable for:
 Brands with big advertising budgets
Brands that target young people
Brands that can showcase their products with video ads, etc. 
This will change as the advertising platform grows and becomes more mature. Meanwhile, it is a great platform to experiment and to produce more audio-visual content, as the current marketing trends demand.