The present crisis calls for prompt and adaptive changes in the entire world. All the businesses have been affected in varying degrees. It is crucial for businesses to take thoughtful steps toward re-establishing their business with effective marketing. 
Research shows that this pandemic could cost the global economy $2.7 Trillion and its impact will be taken by most industries. 
During this outbreak, the role of marketing holds the highest degree of power in keeping the businesses running. It is important to plan ahead and plan strategically. 
As the world is in an utter state of confusion and fear, businesses should revise their marketing strategies and make them more light-hearted and fun. The marketing strategy needs to be responsive to a customer's mind and not just a customer's needs. 
Here is how you can adjust your marketing strategy during the pandemic. 
Adapt your marketing channels to reach your target customers 
There have been changes in the world, in the economy and in the working style of your business. It is important to evolve with the changing environment to keep the business running.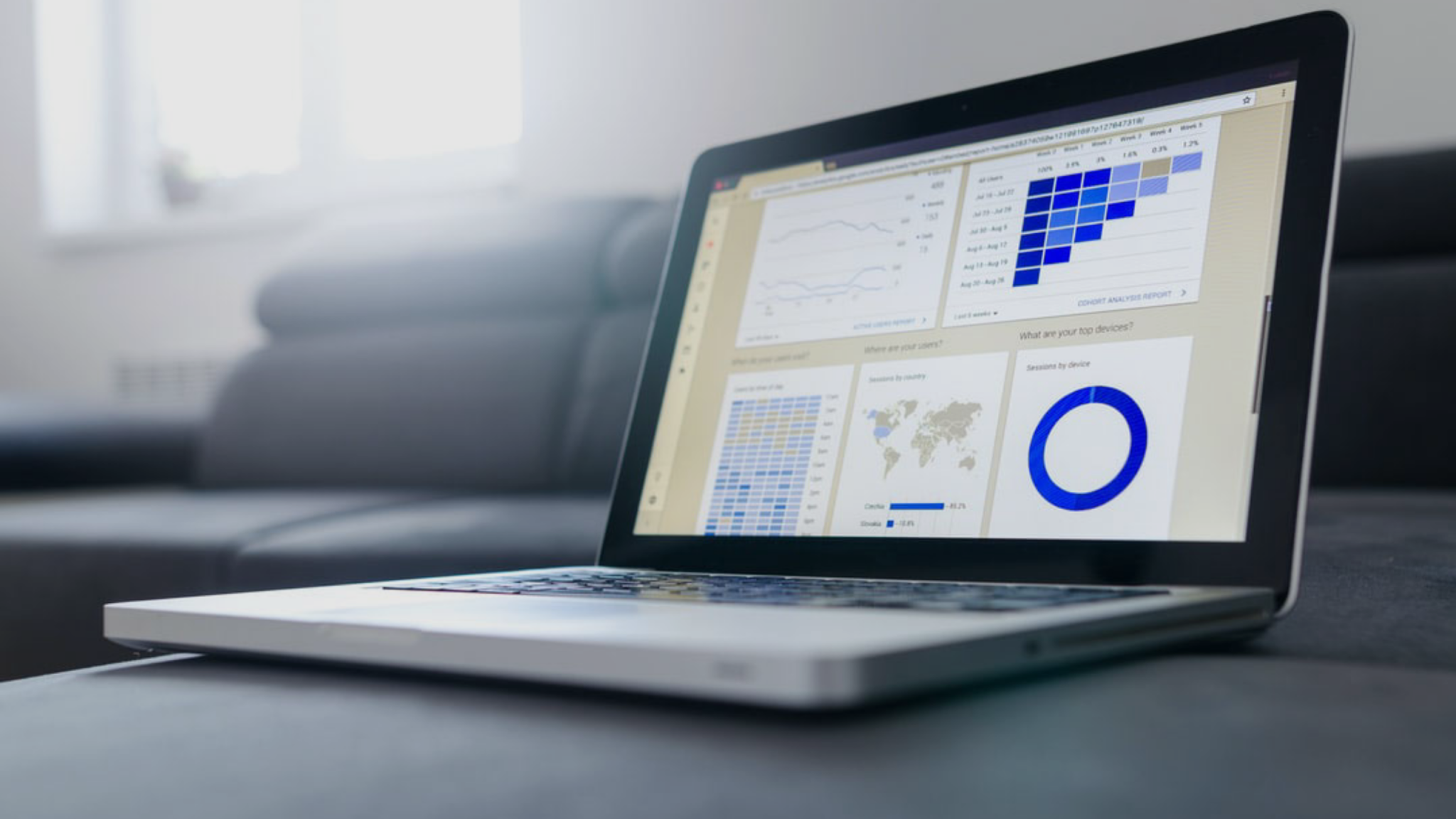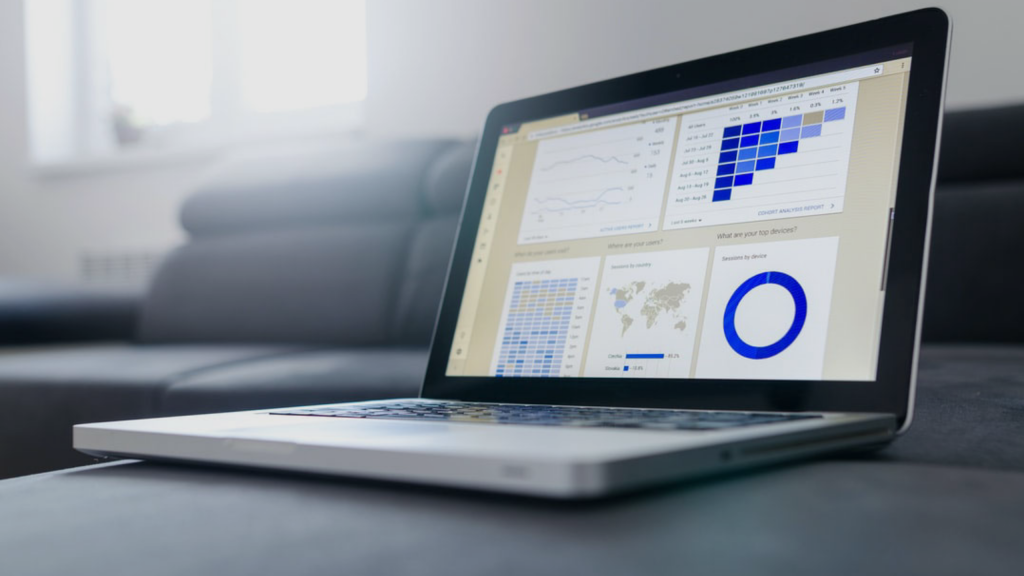 With the current change, your previous marketing strategy may not be efficient anymore. Your customer base could have shifted to some other platform;  some products could be unavailable in your stock; there could be some regions where the delivery hasn't yet started. This is why it is important to adapt your marketing channels to reach your customers. Here's how you can do it. 
a. Campaign for the products that you can deliver 
In the latest marketing strategy, you must shift the key focus to 'Prioritized spending'. This will bring efficient results with fewer resources. Prioritized spending means channelizing your marketing resources to a more product-specific digital marketing campaign instead of a generalized brand promotion. 
Promoting items you can deliver will set your business in momentum again and increase your traffic. Indeed, optimize your marketing budget and promote only what you can deliver. 
Businesses are struggling with the uncertain market response and slowed demand for some products. Study your market to understand customer behavior and what they want, plan what you can deliver, and only promote the products/services you can supply in time. 
The product-centered marketing approach will help you in: 
Meeting customer expectations faster
Build brand goodwill around those products 
Boost your sales and Maintain the conversion rate
b. Bring geographic diversification 
Bringing geographic diversification creates a whole fresh market for your business and opens new channels. 
Although Covid-19 is a global issue, it has affected some countries more adversely than othersome countries are recovering faster than others and that's why their needs are different too. 
Try to find what the customer needs in the new region you wish to target and by leveraging SEO reach your audience and get more traffic. The best part about this is, you don't have to change your marketing strategy but just shift your focus. This reduces a lot of work for businesses. Depending on your business, you can frame a plan for which regions to focus on and gain more traffic with marketing tactics. 
You can also focus on regions where there is less competition for your product to get quick results. For example, if the US is your target market (with high competition) try to shift to regions with low competition for your product/service, as it will take more time to recover your business in the area with more competition.
c. Switch to paid ads 
People are spending more and more time online. Browsing, streaming, searching has escalated on the internet post-corona. 
This has opened up a new marketing channel for businesses and an upgraded version for the businesses already using paid ads. 
As there are less and less small business ads, the competition for inventory has gone down, decreasing the CPC (Cost Per Click). 
This is the ideal time for businesses to channelize their marketing resources towards paid ads as the number of people watching ads has gone up tremendously and the prices have come down reasonably. 
Paid ads have shown a massive increase in ROI post coronavirus and proven to be one of the most profiting marketing channels for businesses.
d. Retract and move the marketing resources from the channels that bring less ROI 
Although Return on Investment has decreased from most marketing channels, other platforms have skyrocketed during the pandemic.
Plan and efficiently use resources from blocked marketing channels by shifting the resources to the most yielding marketing channel. For example, ROI from paid ads has increased multifold post-corona as compared to earlier, whereas the ROI on live-show advertising has come to a standstill. This is one example where shifting your marketing resources can bring more traffic, more conversion, and more profit. 
You can explore other options that are available for your business and experiment with any of the above marketing channels to find out which one works the best for your market and shift your resources to the new channel. 
Understand customer problems to deliver credible solutions 
The human aspect of marketing is the most vital strategy during the current crisis. People are confused and scared of the uncertainty the pandemic will bring in the world.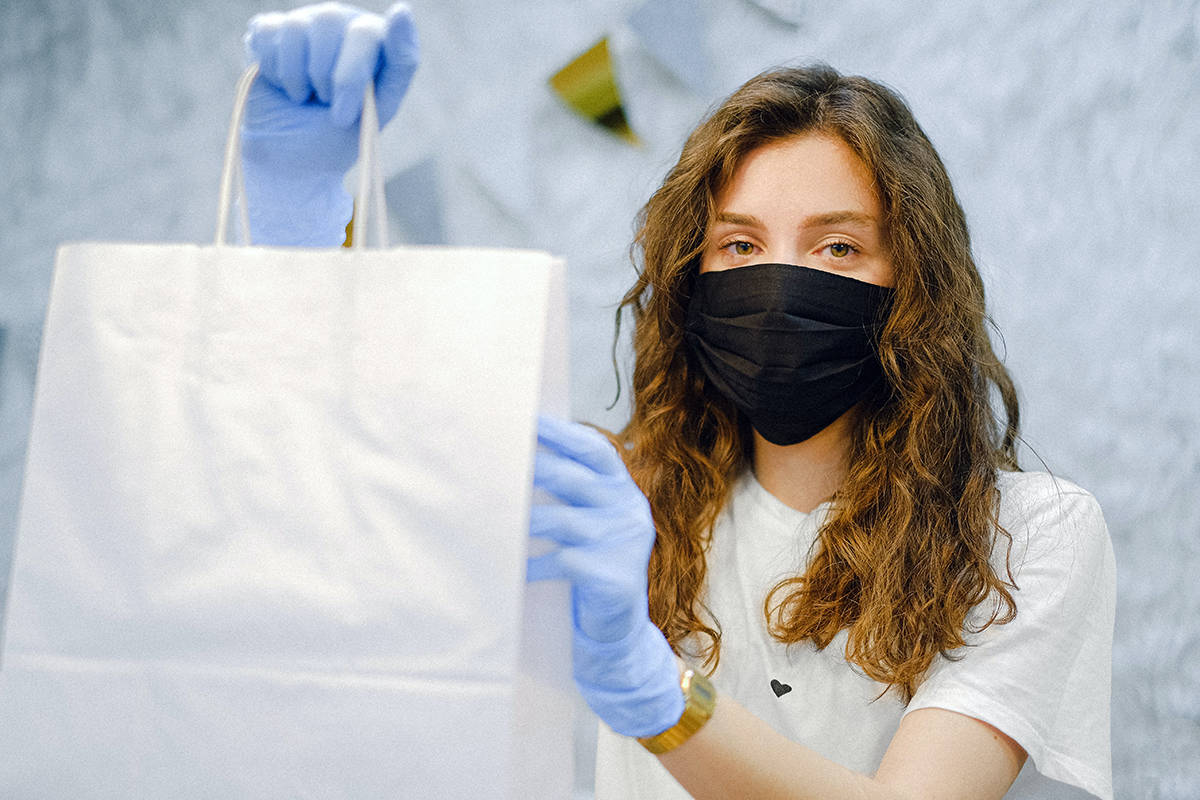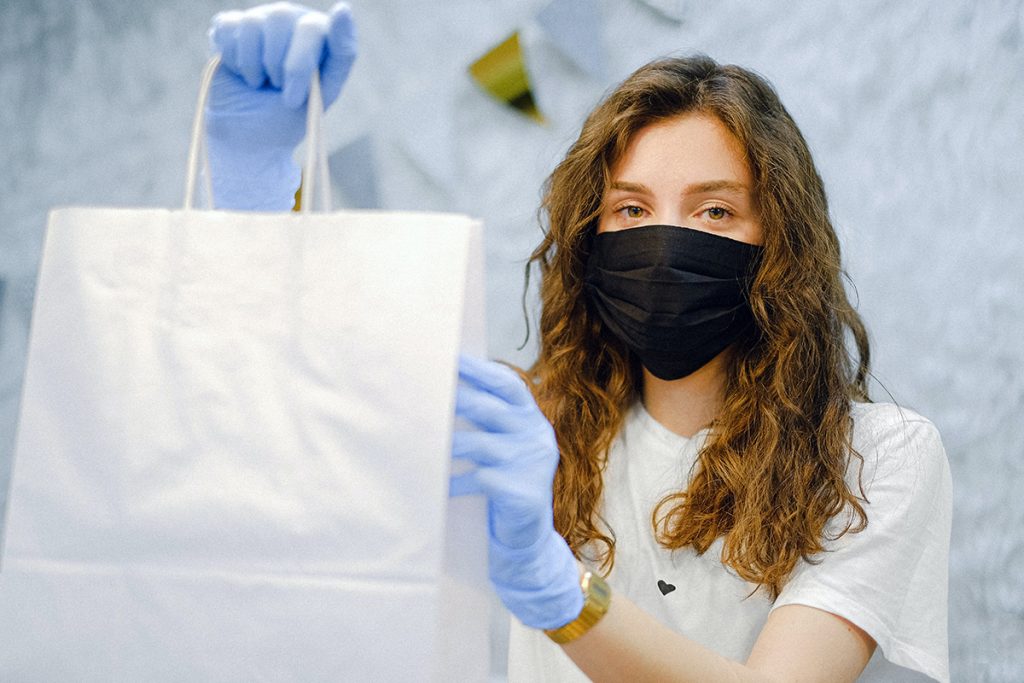 As businesses, it is important to ensure people of the undisrupted supply chain, your business plans for dealing with the crisis and most of all businesses need to give customers an assurance. Try to imbibe the humane aspect of marketing in your business strategy to get the best returns. 
a. Set 'Voice of customers' (VoC) program 
Understanding your customer is critical right now. The situation demands quick and responsive changes. VoC program is the best and the most direct way of interacting with your customers. Evaluate and enhance your communication channel as much as possible. Listen and respond with realistic answers. 
Get feedback, monitor customer discussions, get information from customer care emails, and calls to observe the changes in customer sentiment and understand & influence customer behavior.  
Put the customer's voice and problems in the center and create quality solutions for their grievances. It will have a great impact on customers and bring more traffic to your website.  
b. Communicate your plans with the customers 
Customers want to be informed, now more than ever. Communicate with your customer about your precautionary plans, future steps, the supply flow, etc. It gives customers assurance about the steps you are taking to ease the situation for your customers.
Assure your customers that your business is working towards making the buying experience safe and convenient for them. This creates more reliability in the customer's mind towards your business. 
Keep the customer informed about the changes in your business, availability of products/ services, when and how are you planning on meeting commitments. This bridges the gap between the business and consumers and helps in building trust towards the brand. 
c. Create content to show customers what they need.
Customers are not able to plan because of the unpredictability of the situation and don't know what steps to take. Businesses can assist their customers and guide them to make a smart decision. Educate the customer about the Dos and Don'ts. This creates brand awareness in the minds of your customers. 
d. Develop responsive assistance 
Customers need answers to their new pain points, a standard response is not going to satisfy them. A satisfying and detailed response is very crucial to build trust. 
It is important to touch the issue with the utmost care and share how your business is planning to deal with it. Businesses should try to bring a balance between talking about the issue and presenting solutions to their customers.  
Understand customer problems and share what you can do about them. Update your customer care responses and train your employees. Be honest about what you can and cannot deliver, when and how you can deliver it, etc. If these questions are not answered correctly and responsively, they crowd the customer's mind and conversion rates decline.
Introduce a new purchase and delivery model to increase the conversion rate 
a. Discount on products/ services 
One of the best methods to attract customers to your website is offering discounts on your products and services. Customers are struggling with a financial burden and are looking for products/services at a discounted price. Explore your options and ask these questions to get the best ROI.
Which products can you give for a discounted price?
How can you offer discounts? (Voucher, Coupons, Games with incentive, etc.)
Tada's interactive pop-ups and incentivized games can help you attract more visitors to your website and eventually increase your conversion rate. You can choose from Tada's multiple pop-up designs and placement options to promote your discounted products/ services in a catchy and fun way.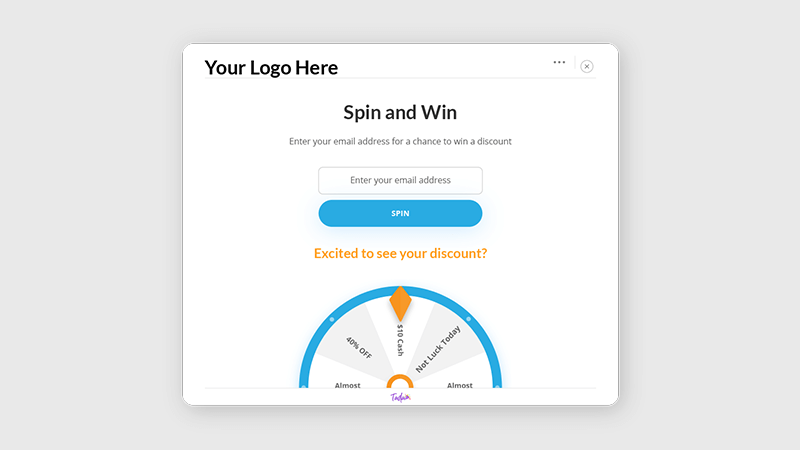 b. Introduce payment plans  
Conversion rates have dwindled for the majority of the businesses as the financial burden on the customer increases. Customers are not willing to spend in the short-term, customers will try to cut down on non-essential products/services. 
As a business, show your customers you will take care of them during the time of their need, by offering them an option of payment plan. By offering payment plans you reduce the immediate financial burden on your customer and this can help you in increasing conversion rates. 
You can plan payment options over a course of a year or as monthly installments. If you are an e-commerce business or a service provider, try to find out which model suits your business the best. 
c. Update your delivery module 
Marketing demands adaptive changes in correlation with the market. Businesses underwent many changes during the pandemic and it is essential to promote the upgraded delivery module. 
Inform your customers about the precaution you are taking with delivery and safety. 
Update the website with new payment plans and promote this change. 
Update your product availability 
Ramp up digital delivery 
Increase your digital capacity 
Revamp customer service channels
Improve the user experience on your website 
Offer 'more' with the previous plans/products to drive customers to your website. 
Normal financial flow has ceased for businesses and consumers alike. And people are trying to cut down on their expenses as much as possible. 
Businesses should focus more on understanding the current customer needs to offer them only what they need. Depending on your business, there might be some products your customers absolutely need but others not as much. Try to get as much data on what your customers want to offer the product they need at a reduced price and provide him/her with an added service in the same plan. This creates better customer relations and brings numerous indirect benefits. 
This is the time for businesses to take it as an opportunity to help people. Show your support by giving added benefits with your services and free samples or discounts with products. 
Businesses can also create a fun shopping experience for their customers with coupons and games. This is not only exciting but also creates a sense of accomplishment in the minds of customers. Games are highly motivating in times like this. 
Add Tada's gamified pop-ups to your websites and interact with your customers and make their shopping experience full of exciting coupons and discounts.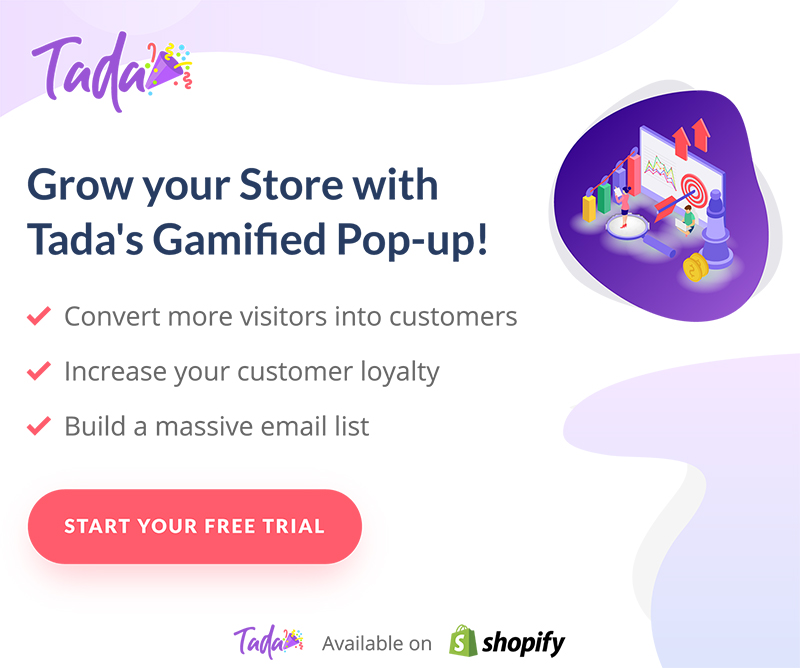 Conclusion 
The current crisis was a blow for the world and businesses have been affected the most. But businesses must inculcate a solution-oriented system in their marketing plan and tackle the disaster with innovative ideas. 
A shift in approach and some tweaks in marketing strategies will bring the business back on their feet sooner. 
Businesses must build their strategy to adapt to lifestyle changes and execute marketing plans as per the ever-changing market during the global pandemic. Businesses must hope for the best and plan for the worst.