Did you know that the average store conversion rate for an eCommerce store is only around 1-2%? Meaning, if one hundred people reach and visit your website, only one or two of them are likely to buy something or conduct a productive action.
After curating a commendable product or services range and advertising it through an eCommerce store, you have successfully generated organic traffic on your website. However, to make any actual profit from this regular influx of visitors, you'll need measures to improve your conversion rate.
Even if you've integrated an accessible UI on your website and provide attractive offers for your customers, you'll only manage to bag a sale 2% of the time. But, the trick to increasing this conversion rate lies in further improvement of your overall shopping experience.
If you want to increase your store conversion while reducing shopping cart abandonment, try out these five innovative ideas.
What Is Conversion Rate?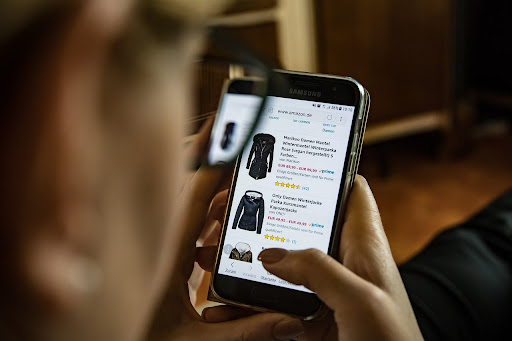 Before we start listing the innovative ideas to increase your store conversion, you'll need to know what the term denotes. Store owners tend to confuse store sales with store conversion most of the time and use both terms interchangeably.
However, that is not the case. While counting sales, you're taking the exact number of products and services you sold into account. But, store conversion stands for a wide range of goals and objectives other than selling products.
Mainly, your store's conversion rate is the percentage of visitors that complete an action you desire. Now, this action doesn't necessarily have to be buying a product.
Instead, converting your traffic into interactive customers includes various aspects such as,
Adding a product to their cart
Making a wishlist
Subscribing to your newsletter
Signing up for an email campaign
Interacting with gamified notifications and accumulating points
Sharing your product details on social media
Following your page on social media
While most of these actions won't bring any direct material profits, they are crucial to increasing your brand's online presence.
Similarly, such actions enhance your marketing strategies and help you reach the audience, ultimately increasing your revenue. That's why increasing store conversion is more important than making sales to maintain customer influx on your website.
Also read: Email Marketing vs. Social Media Ads for Sales & Promotions | Which is More Efficient?
5 Innovative Ideas to Improve Your Store Conversion Rate
There are many techniques to increase your store conversion, from adding pop-ups and push notifications using websites like Tada to promoting various products through upselling and cross-selling.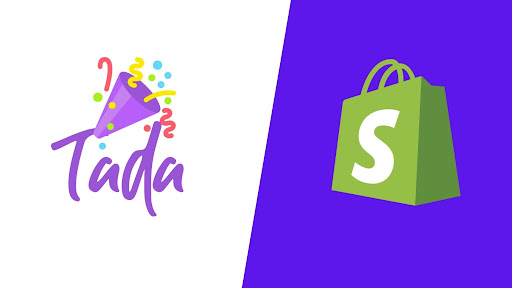 Remember, while increasing sales mainly involves offering discounts and creating a unique product range, store conversions go a mile further. In this case, you'll have to take necessary measures so that the visitor stays longer on your website and completes your desired actions.
If you want to increase your store conversion, apply these innovative ideas to your eCommerce store today.
1. Bring In Relevant Audience
As mentioned, the primary way to increase conversion rates is to get your audience to spend more time on your website. This is also called reducing your bounce rate.
While targeting this factor usually involves creating an appealing user interface and reducing homepage intrusions, there is another aspect you should pay attention to. Let's look at it this way.
Supposing you sell handmade artisan jewelry on your online store. Now, people interested in art and handicraft from a particular age group are the target audience for your store.
But, if your marketing strategies and advertisements are ending up attracting the wrong people, your conversion rate doesn't mean anything at all. That's because disinterested people will most likely leave your page within seconds.

So, the first step to take while working to improve store conversion is to bring in a relevant audience. From there, you can correctly gauge how many of these interested visitors are completing actions like buying products, filling their carts, or subscribing to your newsletter.
There are several ways to rope in the right audience for your store. This includes integrating proper SEO in your site content and creating relevant blog posts. Similarly, you could try stuff like guest posting and advertising on a relevant website to gain the right exposure.
Start by performing thorough market research to find out what your store lacks amidst your competitors. Then, work to bring a targeted approach to your marketing campaigns and website interface to increase store conversions.
2. Build An Intuitive Homepage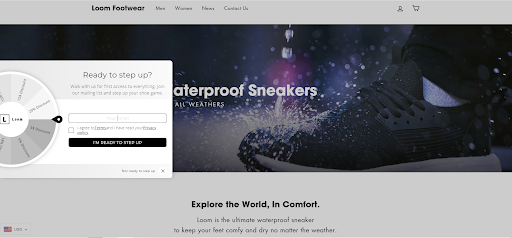 Even if relevant and interested visitors land on your page, you have mere seconds to convince them to stay on your website. One icon or section here and there on your landing page and you could lose a potential customer.
The solution is pretty easy, create a landing page that shows your prospect precisely what they're looking for. Make sure to use compelling design elements along with neatly organized options and icons.
This way, the user won't get confused upon landing on your website and will look further. Furthermore, cut unnecessary clutter from the front page.
Display a few significant products and services along with a few testimonials and social proof. Apart from that, avoid over-advertising your merchandise. Instead, give your visitors a chance to explore your stuff in the various categories provided.
Moreover, if you're already using audience segmentation through email marketing, you could create an effective sales funnel. This way, you can funnel different sections of your audience to multiple landing pages based on the data you collect about them.
When visitors see exactly what they want on the landing page, they're more likely to make a purchase or interact productively with your website.
3. Use Practical Call To Action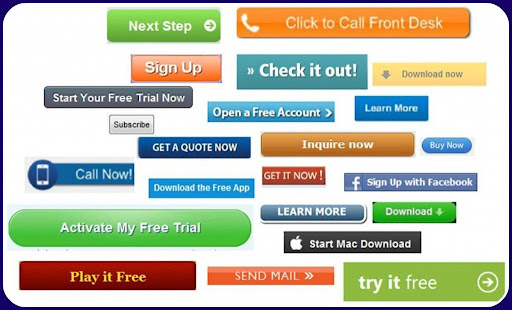 Once your target visitors show interest in your products or services, the next step is to divert them towards your desired action. The easiest way to do that is by placing a practical call to action on your pop ups and push notifications.
Remember, if your CTA sounds vague or weak, it won't work to convert visitors contemplating a certain action. But, on the other hand, a compelling call to action can entice doubtful visitors into completing your desired action in seconds.
For example, if you're using Tada to integrate pop up ads showing urgency and scarcity on product pages, make sure to add a practical CTA. This includes phrases like,
'Only two days left',
'Sale ends soon',
or 'Get your product today.'
Similarly, in the case of scarcity and exclusivity, phrases like
'For subscribers only,'
'Available for members on pre-order,'
'Free shipping for next ten members'
works wonders for converting potential customers.
Besides that, a personalized call to action also works well for directing customers in a specific direction. For example, instead of simple phrases, use words like you, your, me, our, and us to communicate with visitors.

4. Conduct Rigorous Testing
Upon searching the internet, you will get many ideas to increase your store conversion and reduce shopping cart abandonment. However, not all of these ideas will work well with your brand.
To make your visitors complete the actions you desire, you will need to tweak your design and strategies to see which one works the best. That's where A/B testing comes in.
In this process, you will be showing 50% of your visitors a specific version of your landing and product pages, while the other half will view a different design. After that, all you have to do is see which design brings you the best conversion rate.
Believe it or not, minute details like mentioning shipping costs, eliminating long descriptions, and changing the colors of the 'buy now' buttons can significantly affect store conversion.
Similarly, other aspects you can work with during A/B testing include,
The presentation of pricing options
Positioning of social proof
The prominence of security badges
Including a live chat option
Presentation of shipping costs
Shape, size, color, and location of the add-to-cart button
Addition of videos and images
Adding urgency and scarcity
Working with these techniques using two variations will help you pick which one is best for converting visitors. Then, you can standardize one option to ensure consistent growth in store conversions.
5. Create A Smooth Check-Out Process
Did you know that one of the main reasons for shopping cart abandonment is a troublesome checkout process? Some potential customers simply get fed up with the tedious process and leave without making a purchase.
Imagine losing a visitor when you're at the brink of converting them into a customer. To avoid such mishaps, make sure to eliminate every hurdle in the checkout process.
For starters, some vendors avoid mentioning shipping and additional costs until the last page. This can easily discourage an interested buyer.
Similarly, make the process short by creating short sign-up forms with minimal fields. Also, avoid forcing your visitors to sign up to complete the purchase.
Furthermore, provide multiple payment options and mention relevant products to help them increase the value of their cart.
If a customer still prefers to abandon their cart, make sure it is still there when they visit again, and retarget them through email and offer solutions to any underlying issue. Taking such issues into account is sure to make your store conversions soar within a short period.
Conclusion
Remember, increasing sales and store conversion are used interchangeably, but that's not the truth. Improving store conversions requires a multi-faceted plan that entices visitors to perform interactive actions with your brand.
Now, these actions can range from purchasing to signing up or visiting your social media page. While these actions may seem insignificant, they play a pivotal role to create long-term relationships with interested individuals.