Email marketing is one of the most reliable and direct marketing methods. The trend of business growth and promotion with email marketing is not new, but there have been extensive changes in the email marketing design practices as the number of emails sent every day continues to escalate and is to reach 347 billion emails per day by 2023. 
Research shows visuals increase people's willingness to read a piece of information by 80 percent. People also pay more attention when the information comes from a known source. These are the reasons generic content and long texts are no longer the best methods to approach email marketing. In 2020, the email marketing strategies have taken a fresh turn towards more visual, personal, and interactive email designs. These elements help you connect more effectively with your audience and get more subscribers with improved design features
Here we have curated the best practices for email marketing design in 2020.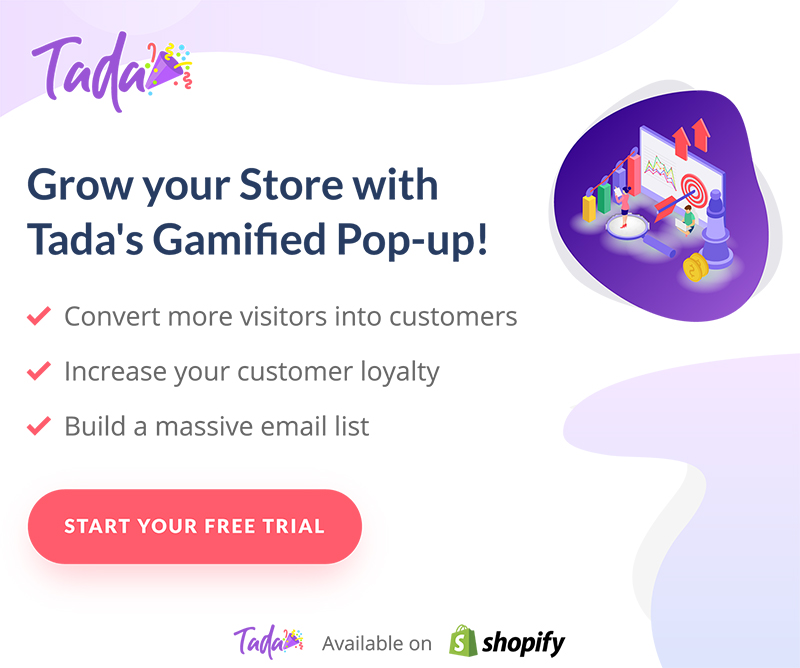 Deliver emails that get opened with creative email packaging 
 Well-packaged emails are as important as extremely crafted emails. You might spend hours writing the perfect email, but it may never get opened. If your email looks like a generic promotion/ ad email, the user may never open it. So, it is essential to drive your creative resources in designing your email envelope. 
Content and design are the pillars of email marketing and the content and design of the email packaging are the foundation of these pillars. 
1. The email package should have innovative content 
 Content and email marketing are indivisible. The role of content in email marketing is that of a catalyst in a chemical equation. Even before opening the email, the viewer sees the highlight of the email in the inbox. And the content process starts right there. The content that the reader sees before opening the email is the content in the email package. It comprises three elements:
 Sender's name
Subject line
Preheader text. 
  a. Sender's name 
 Marketing trends have changed substantially in recent years, it has become more "human-to-human". Adding a name adds a personal touch and gives a face to the email. The users generally look for something they can connect with even before opening the email. Having a name builds trust and the reader will receive the email with more acceptance. 
You can opt for your company name or attach an employee's name in the email, for example ' James from Tada' so the user knows from the first instance who is the sender and subconsciously reacts to the email just like he/she would react to an email received from an acquaintance. 
b. Attractive subject line
 After establishing a connection with the reader, what retains his/her attention is the subject line. The subject line should be precise, complete, and catchy. The subject line in an email becomes the carrier of the message that is not yet known to the reader. If the subject line of the email is well-composed, the reader will instantly understand what the email is about and will be more inclined to dive deeper into the contents of the email. 
c. Precise Preheader text 
 Preheader elaborately explains the message in the email as it directly addresses what the email is about. Preheader is the snippet that appears below the subject line when an email is seen from the inbox. Here is an example of why precise Preheader text is a vital factor to get your email opened. 
If a business is looking for services to boost their traffic, they have subscribed to get the latest information on the same. They will get loads of updates and all will land in their inbox. As a business owner, he/she will not spend their time opening all the emails. Here, the most relevant and precise Preheader (along with the sender's name and subject line) will increase the probability of the email getting opened. 
 2. The email package should have an inviting design 
 After scrupulously working on the contents of the email, how do you make sure that the user sees your email in the pile of others filling the inbox? That's where the design of your email rules the space. The sender's name, subject line, and Preheader text are compiled in the final packaging. There is a fine line between a well-decorated email and an overcrowded email, refer to the list of things you should consider for your email design to maintain the balance.  Here is what should be taken into consideration:
Don't use too many characters in the name, subject line, and Preheader, it will look crowded and messy. 


Don't go over the top with capitalization or symbols etc. it is distracting 


Follow a descending order in terms of font size, it creates a visual hierarchy 


Add the most important information in the Preheader (at least a hint)


Keep mobile users in mind and set the character limit accordingly 


Use a simple font and highlight the part which is most important 


Be consistent with the font, just change the size
 
Align it well and keep it simple 


Preview the email on all the devices before sending it out 
Enhance the readability of your emails with visual design aspects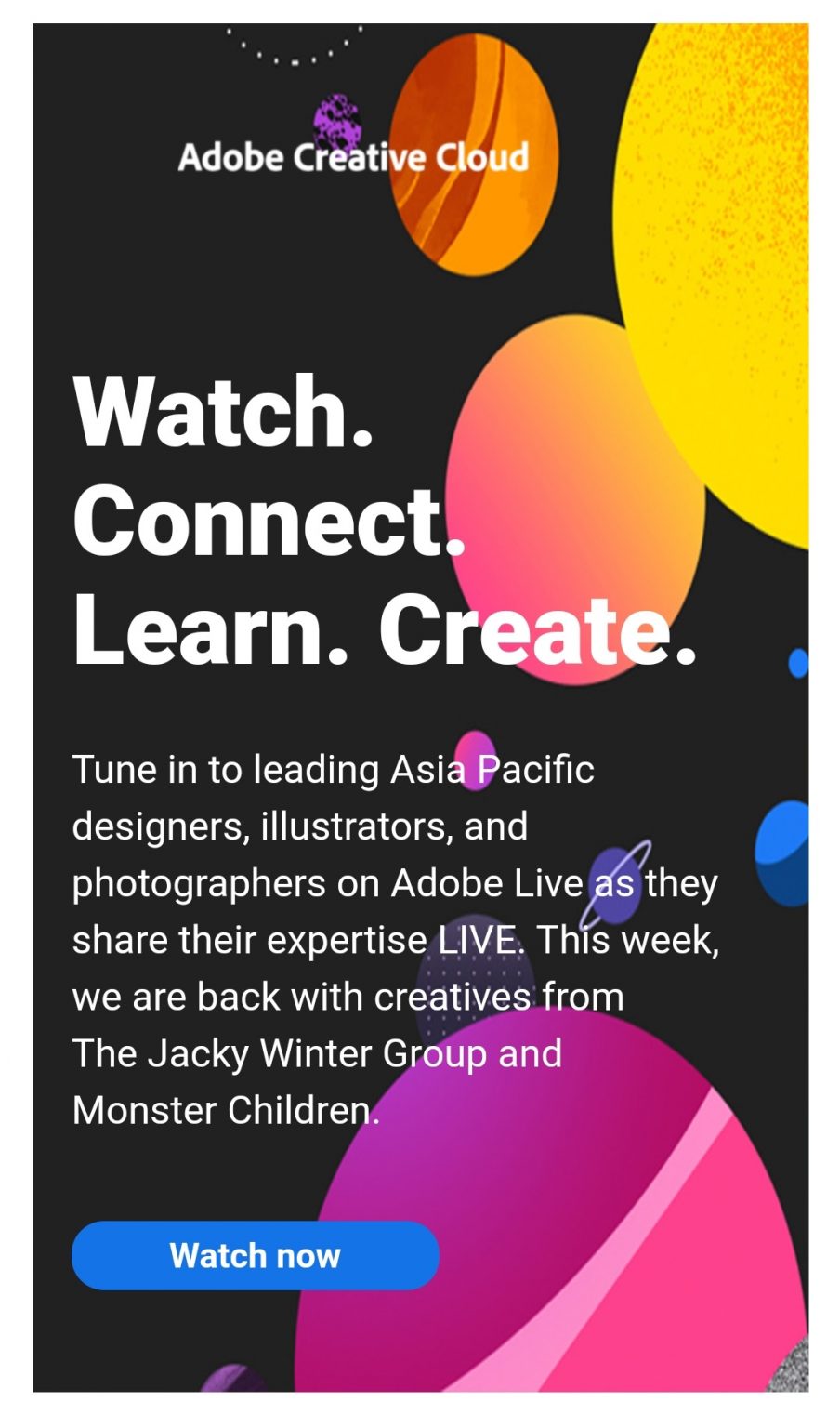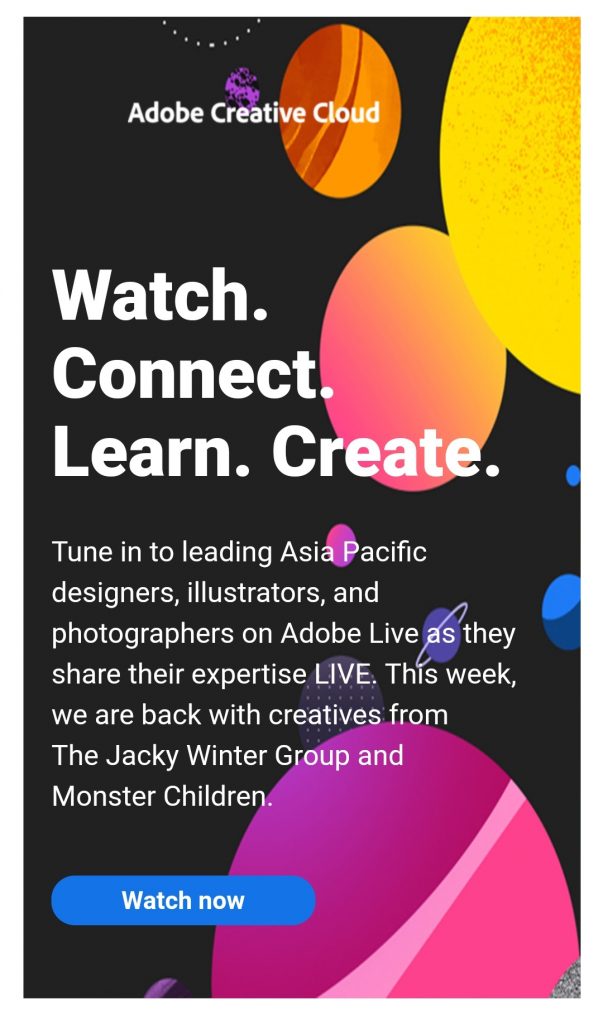 Research shows that visuals get imprinted on people faster and are stored in the memory longer. Good visual design in email marketing is what you need in 2020. The scope of email marketing has expanded multifold and with this expansion, the techniques have evolved rapidly. In 2020, email marketing is all about reinforcing the visual design aspects of your email. Continue reading to discover the top design practices. 
 1. Focus on the right use FCCF (Font, Color, Contrast, Format)
Focus on the balanced use of these elements to enrich the design of your email and create an impact on the viewer. 
 a.  Font 
Use bigger fonts for more important texts 
Maintain the consistency of font 
Change font only if it is important 
Font should blend with the theme of your email 
Use different Font for headings or Product name in your email 
b. Color
Choose colors that blend well with the brand 
Pick colors from the same palette 
Do not use too many colors in one email 
Go for colors that match the theme (dark theme, pastel theme, etc.)
Choose a prominent color to highlight the most important information 
Design and color should go hand in hand
c. Contrast
Use contrast to grab attention towards important details 
Use contrast to simplify the search for certain information in the email 
The right use of contrast will balance the color elements 
Use a few contrasts to create a better impact 
d. Format 
The email should be easy to read, tidy, and clear. 
The most effective format for an email is to put the most important information at the top (what is the email about, how can it help the reader, why is it for the reader, etc.) and at the bottom (Call to action, etc) 
Leave sufficient free space in the email. Readers lose interest if there is too much information and too little space. 
Divide the content into smaller paragraphs for reader convenience. 
2. Make complete use of the design elements 
 In a global marketplace where both businesses and customers are moving with the speed of light, design elements in email marketing become the accelerator for the information you want to put forward.
Design elements are the perfect aid in 2020, where you want to give as many details as possible with as few words as possible (also, as quickly as possible). 
a.  Animation and graphics 
Using animation in emails has been popular for a long time, but it is the trend that will continue to grow in 2020. Include animation in your email to make them more fun, engaging, and impactful. Animated PNGs are more widely used in email marketing now and their popularity is growing more than ever in 2020.
b. Theme-based designs 
With the inclusion of interactive designs in emails, the game has changed. Email marketing is no longer limited to sending bulk emails, but it has become a customer experience now. It is time to step up the email marketing game with more theme-based email designs. Choose from a wide range of themes available online, from minimalist themes to monochrome, from 3D design pop-up designs to illustrations.
Try a variety of pop-ups in unique styles with Tada app for boosting your email marketing strategy. 
c. Consistency of design 
Consistency of design in email marketing works wonders for branding. The consistent design will get embedded in the mind of your subscribers/readers/customers and every time you send them an update, they will notice your email straight away. 
Connect better with your users with personalized emails and segmentation 
 As marketing trends are changing across all platforms, email marketing is also adapting to the market environment. It is no more just about sharing information and giving product updates.
Email marketing in 2020 is about connecting with the customer, understanding their behavior and needs. Email marketing has also become very dynamic and individualistic in terms of content. Here is how you can adapt to it. 
1. Find maximum customer information 
Finding customer information is a huge part of email personalization. With advanced automatic tactics, you can use customer information like their name, purchase history, interests to build a more one-on-one relationship with your customer. The more information you gather the more customized the email, this helps in building the relationship with your customer as they naturally appreciate the effort taken by you. 
2. Divide users in various segments  
Segmentation allows you to divide your target market into smaller divisions and sub-categories. This way you can target a very specific audience and deliver only relevant information. Emails segmentation allows you to divide audience/consumers based on their demographics, similar interests, people from the same source of acquisition, etc. to create more personalized emails that connect efficiently and help you in building a relationship with the reader. 
3.Generate behavior-based emails
Emails generated based on customer behavior are precise, based on relevant information, and highly interesting for the reader. When you share information based on past consumer behavior, the consumer is more inclined to read the email thoroughly and follow it throughout. Use the data collected from customers to send automated emails to improve customer relations, increase conversion rates, and deliver an improved customer experience.
Elevate user experience with interactive email designs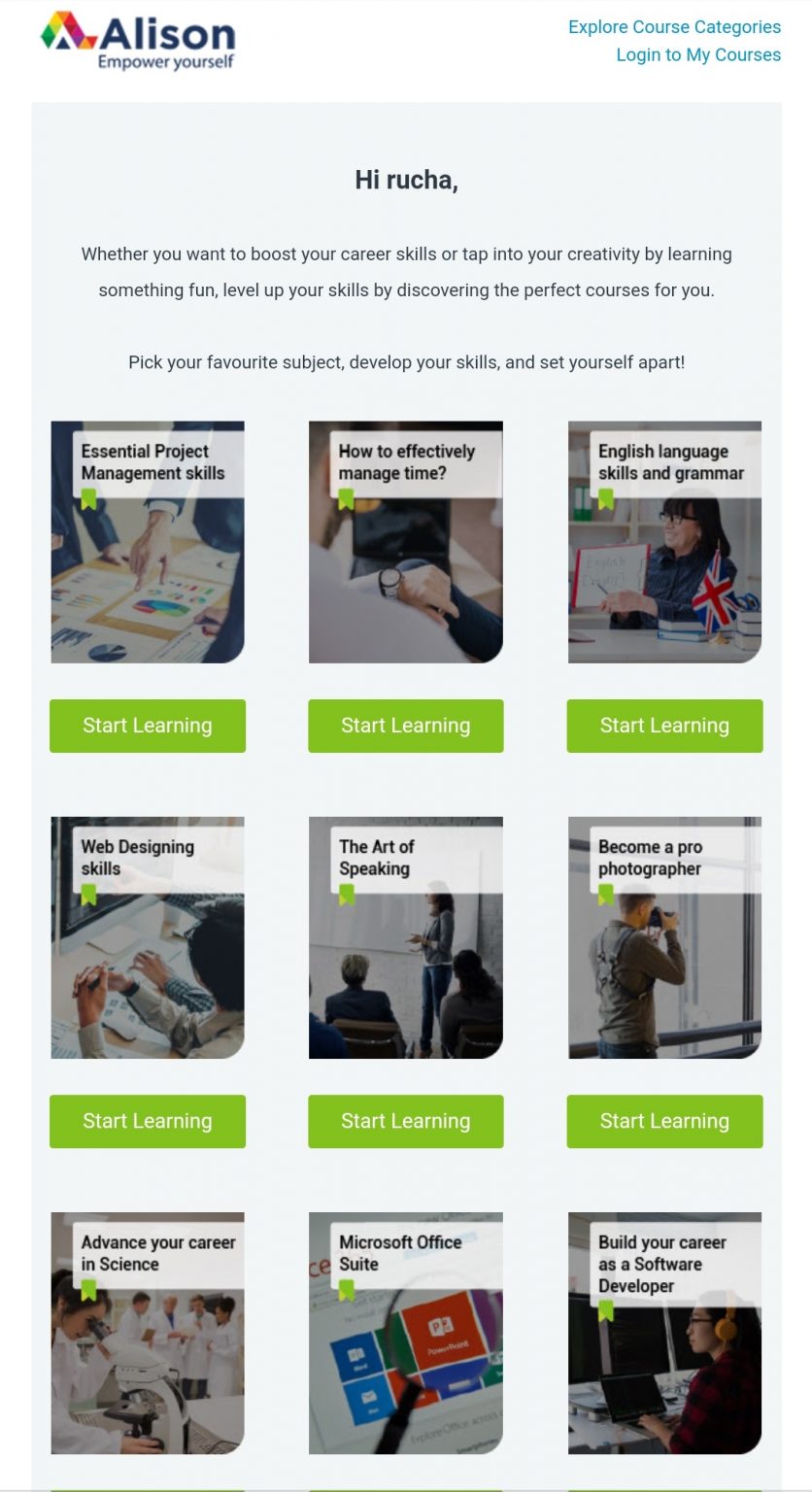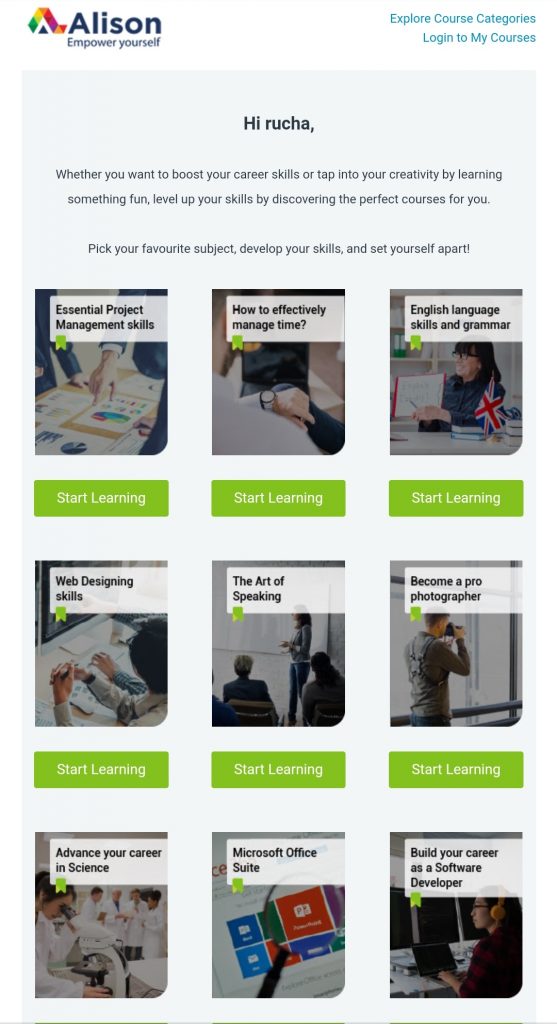 Interactive email design is the most influential email marketing design for 2020.
With a consumer-driven market, businesses have made the buying experience as smooth as possible and now with interactive email designs, you can provide consumers with gaming like experience in their inbox. It is the best way to initiate a connection with your consumer by making his journey smooth from the beginning. This shows you care about your customer's convenience and helps you in building business reliability.
Interactive email designs create a hassle-free experience for viewers. With interactive designs, the users connect better with the content.
Provide them with an error-free and easy experience by creating a microsite in their email. Microsites are the key to generate high intent clicks within your email and reduce the barriers in customer engagement. You can check Tada's engaging pop-ups to enhance customer experience by making it fun and exciting. 
E.  Engage users with compelling 'infographic emails'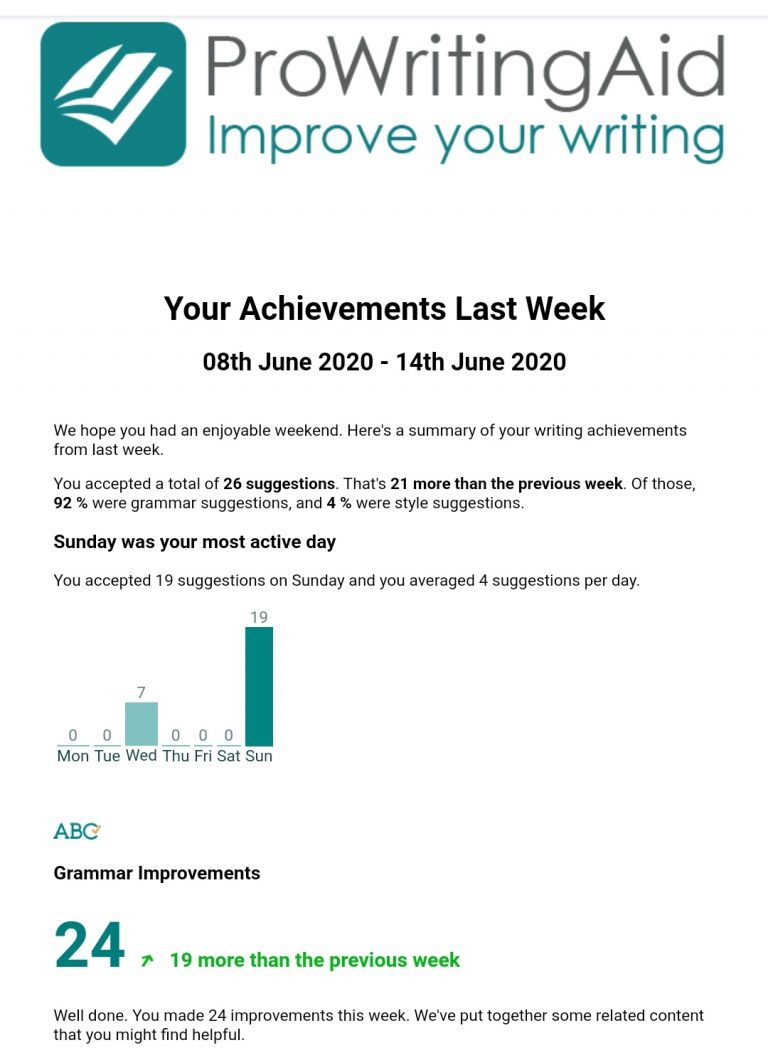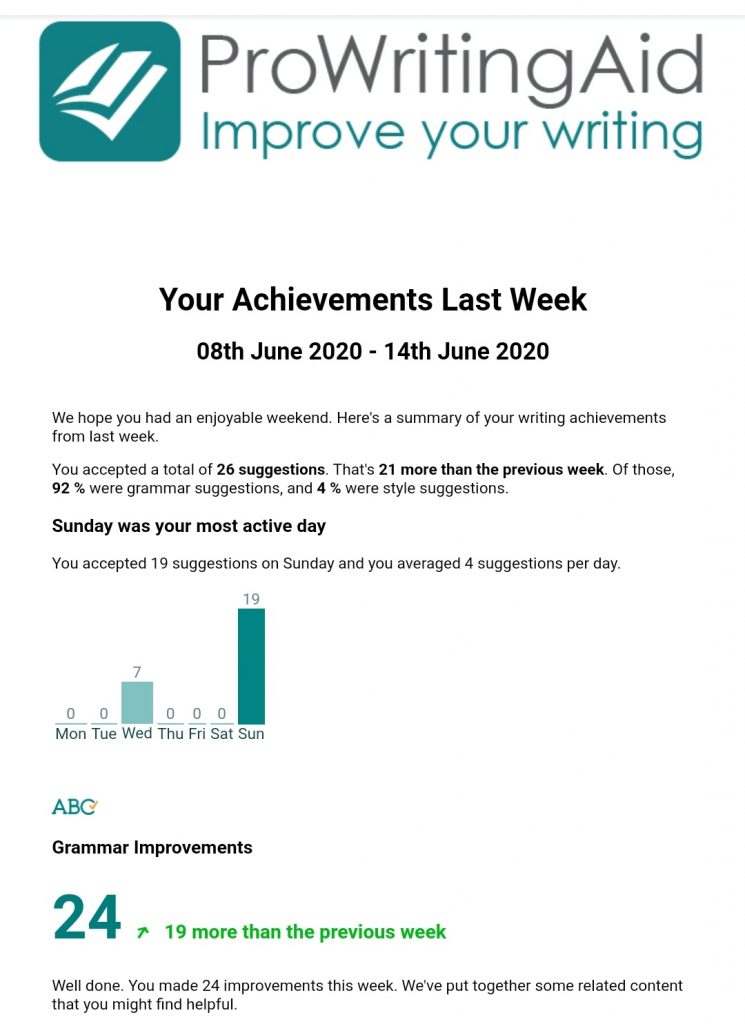 Often, there is lots of information in emails and it is very difficult to hold the attention of the viewer throughout.
New email marketing designs, such as animations and APNGs that make the email more visual than textual, help in delivering general information.
Similarly to deliver statistical data in a more effortless and clear way, info-graphic emails are best practice in 2020. Along with pictorial infographics, video infographics will soon rule the email marketing trend.
As businesses move to visual production more and more, info-graphics are the easiest way to create a visual map in your email.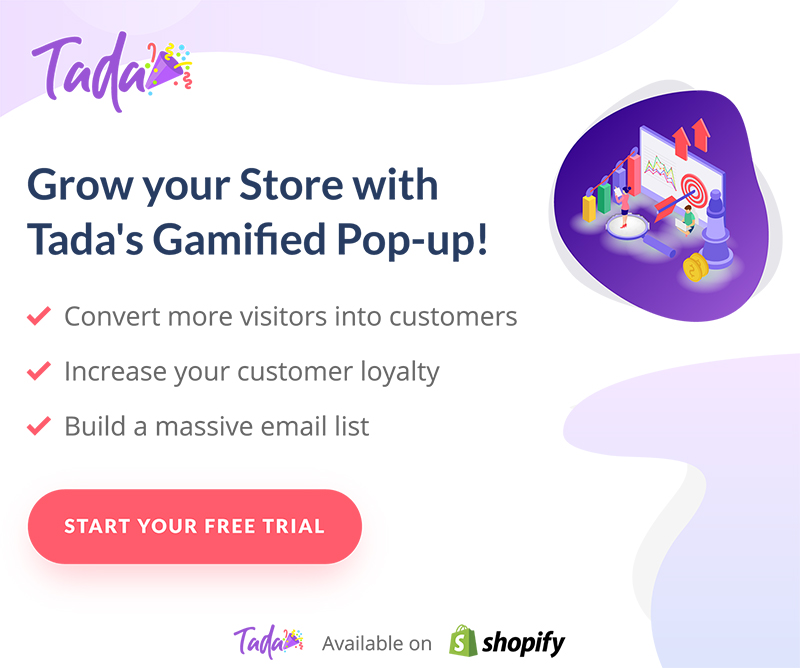 Conclusion 
Email marketing has been an ever-growing marketing platform. Email marketing is no more limited to sharing information and updates, with new trends in 2020, email has become an independent platform with more space for exploration and expansion.