If you're a Shopify store owner, you're in for a surprise. Believe it or not, besides offering a large-scale business platform, Shopify also provides more than 3500 apps to boost your store performance.
Even if you are receiving significant regular traffic to your store, there are many ways you can increase your revenue and grow your business. Shopify apps let you integrate targeted strategies like:
Popup ads to reduce cart abandonment
Upselling techniques to increase store conversion
Remarketing
SEO optimization
Social media interaction
Effective email campaigns
Choosing the right app from the long list of options can get quite tricky! That's why we've compiled the ultimate list of Shopify apps that help you reduce cart abandonment and grow your store conversion in no time. So let's get started.
1. Tada – For Cart Abandonment and Exit-Intent Popups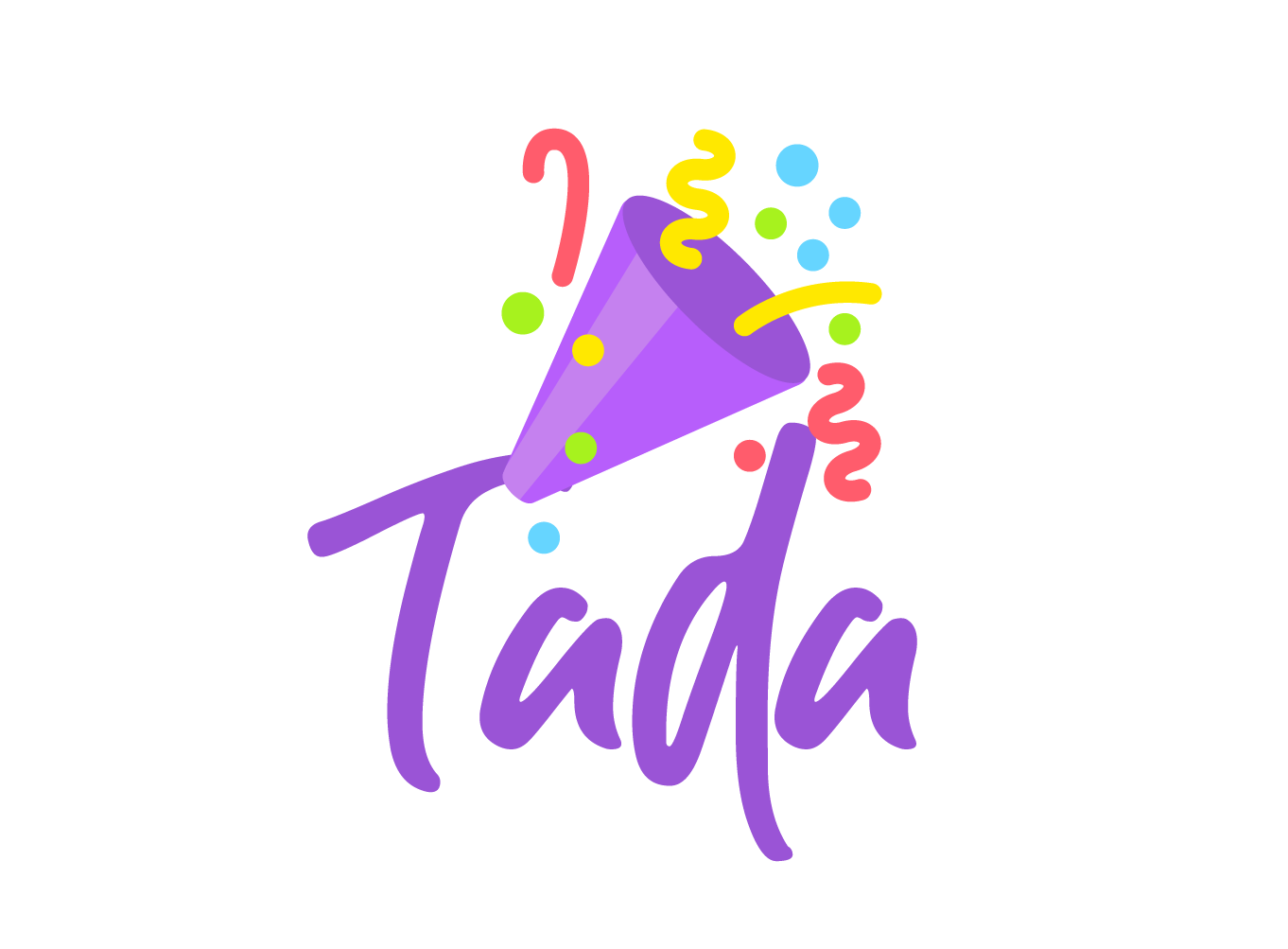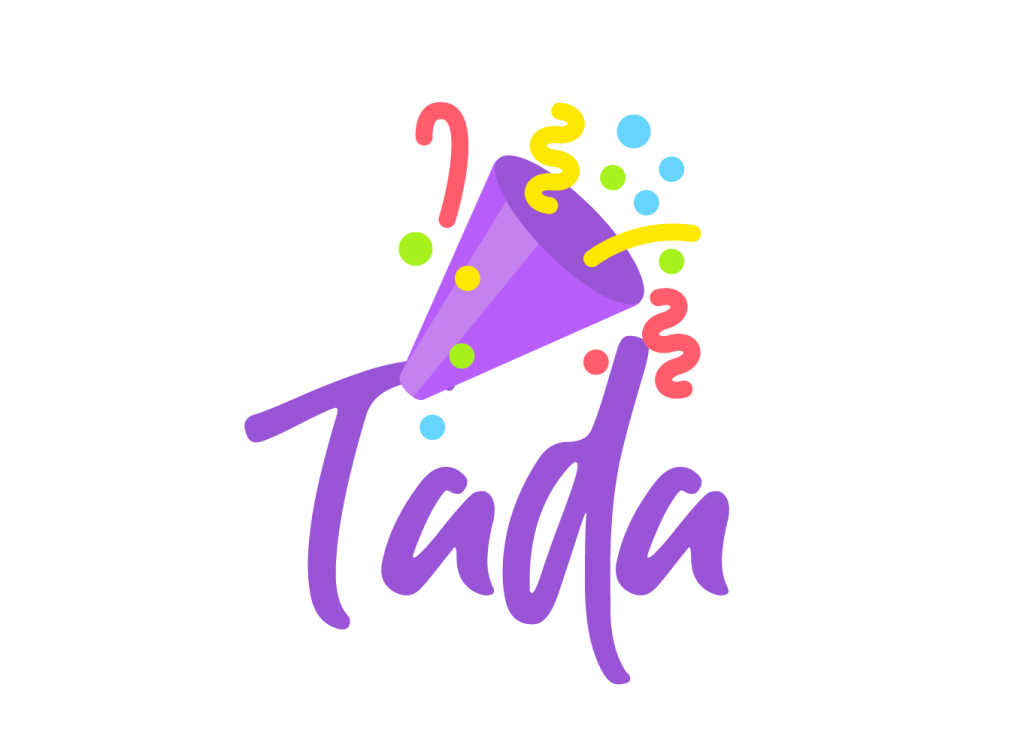 Did you know that the average cart abandonment rate across all industries is around 69%? Still, you're placing all your resources into acquiring new customers. At the same time, you're letting those who showed interest in your products go.
If you really want to turn visitors into customers and increase store conversion, it is time to reduce your cart abandonment rates. Tada is a useful Shopify app which you can use to increase store conversions by including exit-intent popups to your store.
The app automatically shows these pop ups when a customer shows the intent to navigate away from your page. These pop ups can display anything from attractive discount offers, free shipping, inventory updates, and other promotional offers.
Displaying such incentives when the visitor is about to leave increases the chances of them staying and finalizing the purchase.
Besides that, Tada also lets you use gamified popups where customers can play games and earn in-store rewards. This ultimately increases your store conversion as visitors become inclined towards making a discounted purchase.

2. Klaviyo – For Effective Email Campaigns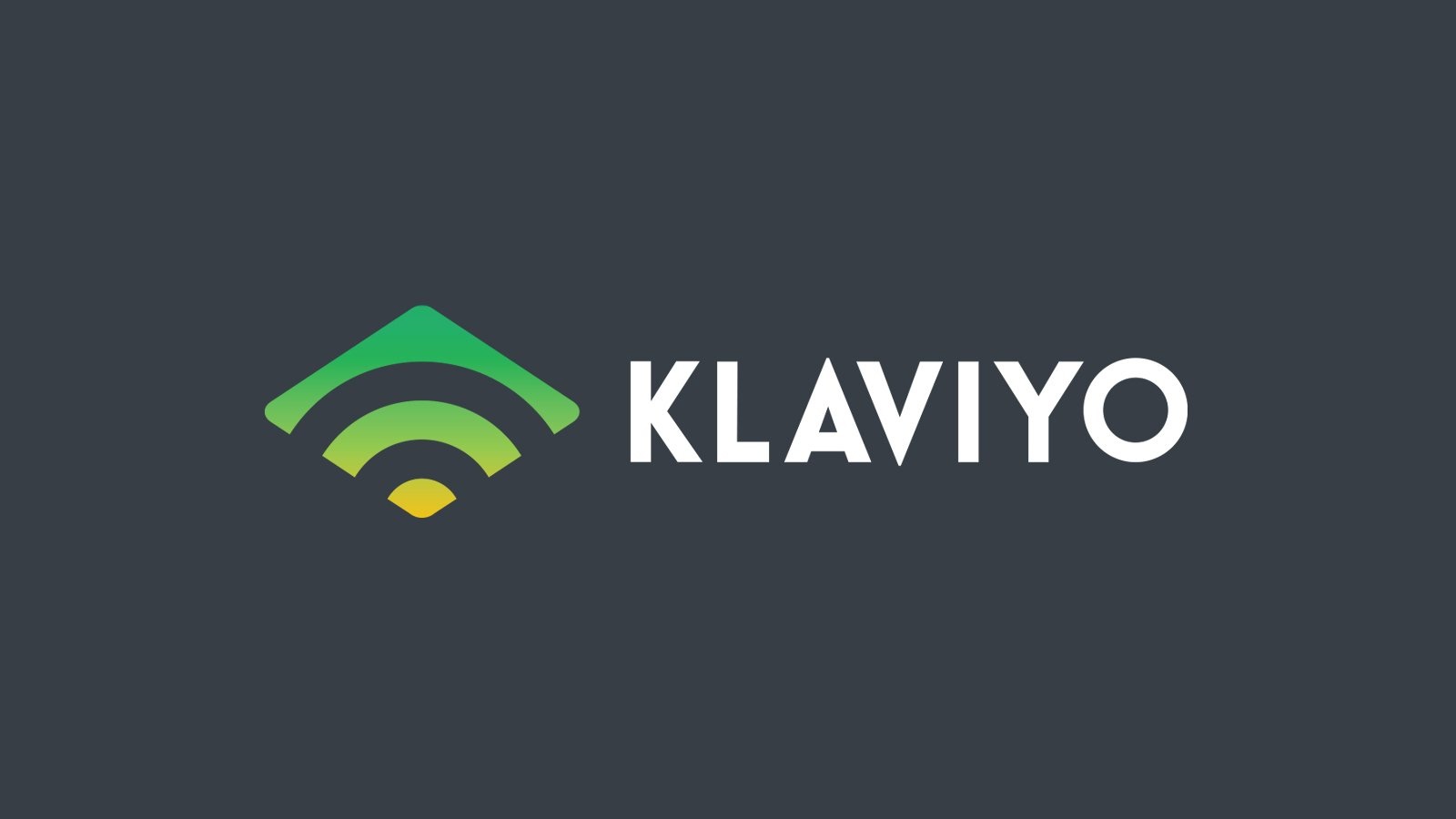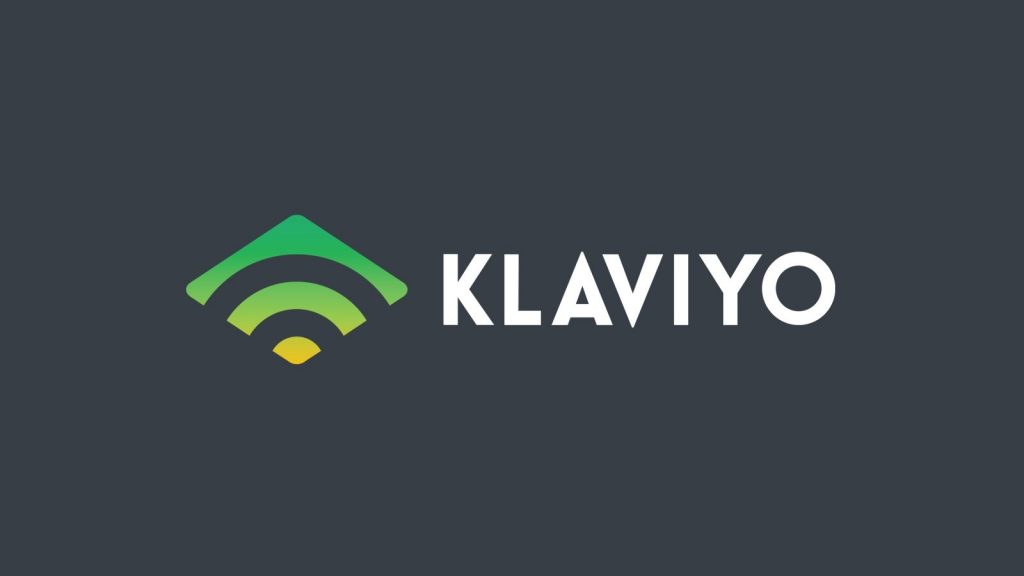 Another way to follow up on cart abandonment is by designing suitable email campaigns for potential customers.
If you're doubtful about the investment, think again. Research shows that effective email marketing can generate $44 for every dollar you spend. This means it brings you around 4400% in the form of store conversion and retained customers.
One of the most popular and accessible apps to formulate the right email marketing campaigns on your Shopify store is Klaviyo.
The app lets you collect crucial customer information to segment them into multiple categories. This way, you can send targeted messages with personalized offers to each customer that reached your store.
Furthermore, you can automate the entire email messaging system and customize your own welcome messages, cart abandonment emails, thank you messages, and promotional offers.
What's more, you can access the free version that lets you take around 250 customers in your email loop. However, if you find the app beneficial and wish to extend your marketing reach, you can go for the paid services at just $20 per month.
3. Octane AI – For Customized Chatbots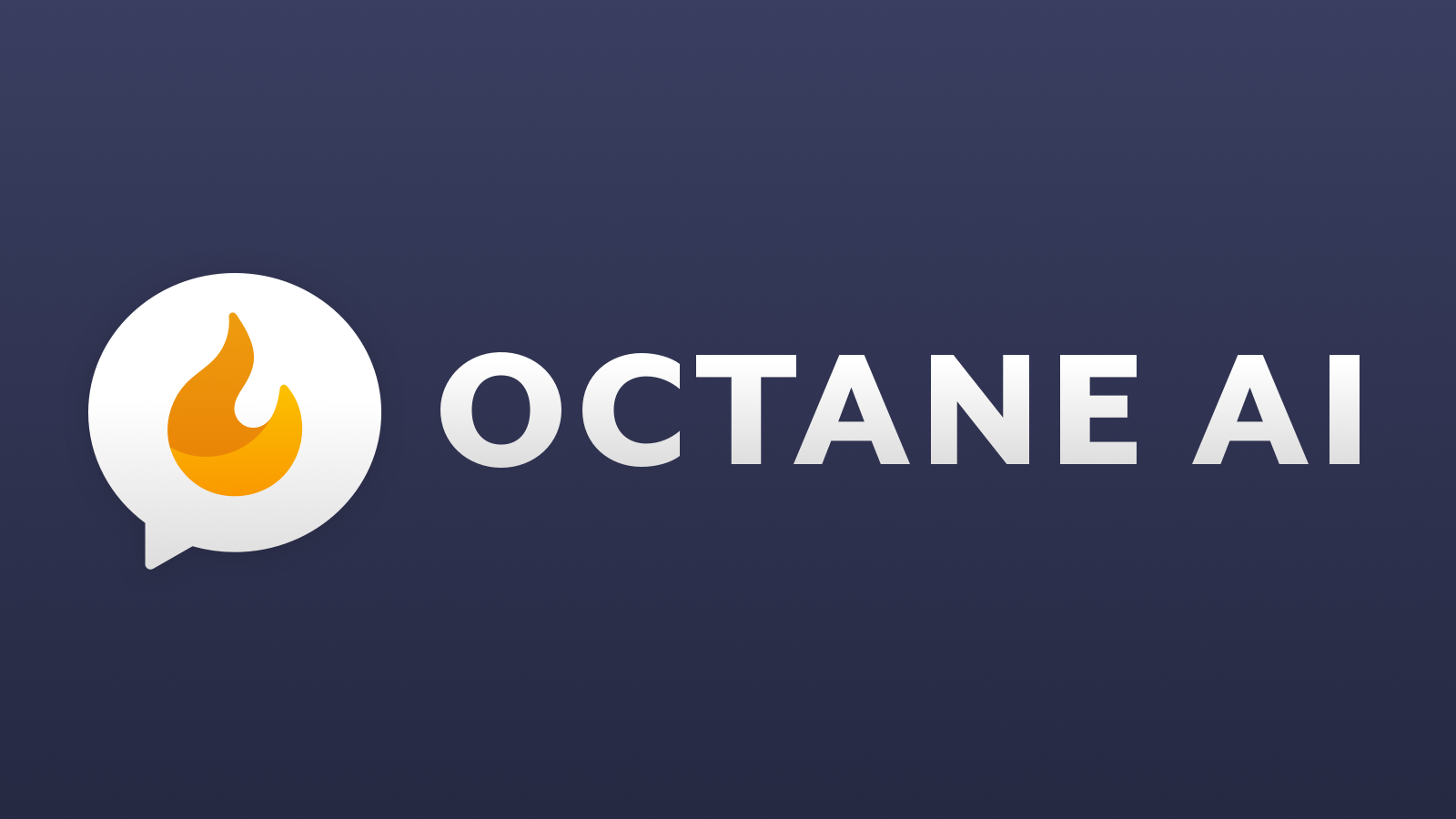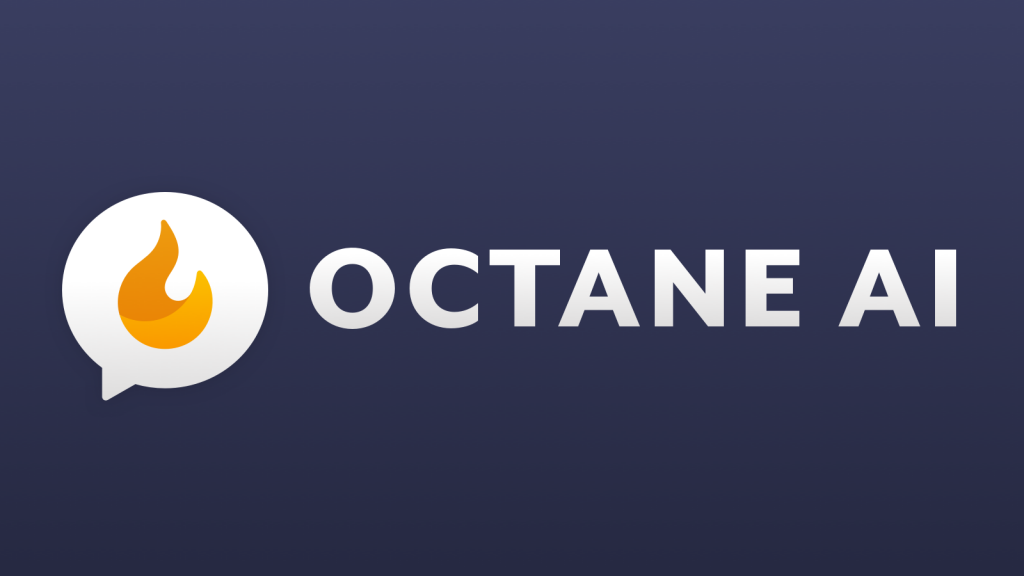 If you're wondering how to grow your store conversion and reduce cart abandonment, including chatbots and online messaging is a great way to communicate with potential customers.
Most eCommerce stores actually prefer chatbots to answer queries than responding to chats personally. Similarly, chatbots are proven to bring 30% more ROI than retargeted ads through email and social media messaging.
Octane AI is the ideal Shopify app to add an automated chatbot to your store interface. Along with creating a customized bot design to fit your store, the app provides all the additional features to make the channel productive.
These features include welcome messages, automated answers to specific queries, shipping notifications, and product finders. You can also add cart abandonment strategies to the chatbot to retain as many visitors as possible and turn them into regular buyers.
4. TrustPulse – For Social Proof and Trust Building
One of the most critical aspects of retaining customers and acquiring new ones is building trust in your store and brand. Unfortunately, trust-building is a tedious process involving collecting organic feedback, organizing it, and displaying it strategically for viewers.
Luckily, TrustPulse makes these tasks easy by providing real-time social proof to your users. In addition, the app works by displaying attractive popup notifications to customers visiting your site.
These popups show your customers how many others are completing purchasing or looking at the same items as they are in your store. Believe it or not, shoppers tend to trust recommendations from fellow customers over other ad campaigns.
The app itself tracks customer activities like purchases, registrations, email listings, and other activities. After that, it uses this information to provide social proof for different customers at the same stage.
The best part is, you can get started with only $5 per month using its beginner's plan. This plan gives you around 2500 sessions every month.
1. Candy Rack – For Store Conversion Through Cross-Selling and Upselling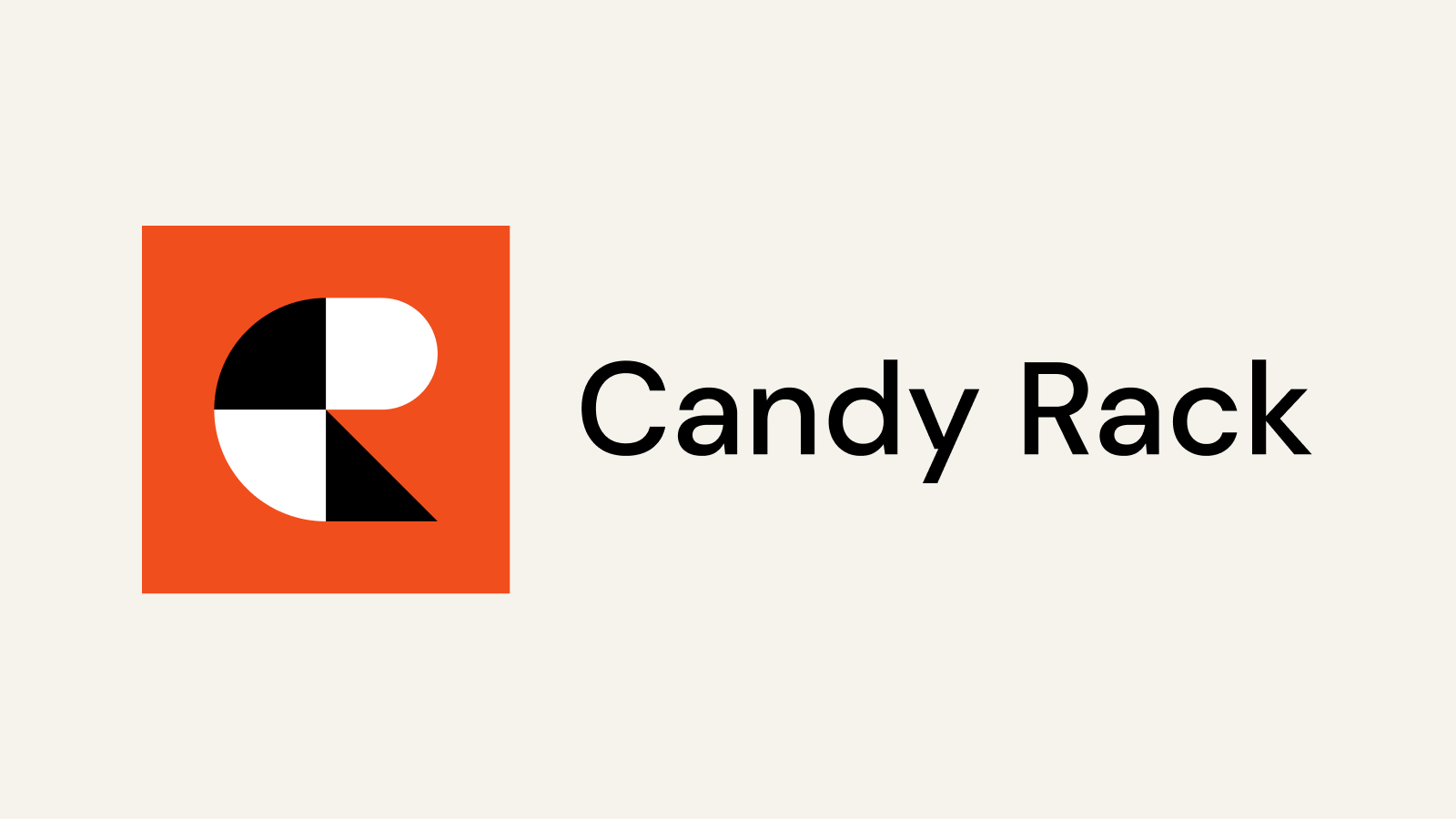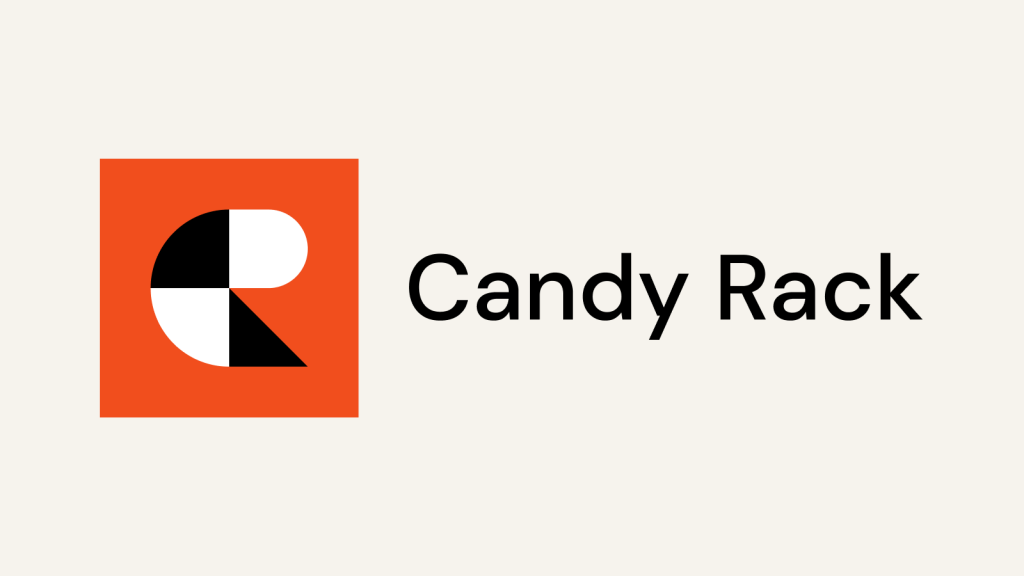 If you're looking to increase store conversion using a productive Shopify app, then you should try Candy Rack. It is one of the most popular upselling and cross-selling app with appealing features at an affordable price.
Using niche-specific techniques, the app helps you devise strategies that keep your customers from abandoning their carts and convinces them to increase their cart value simultaneously.
This way, you can generate the optimal revenue from any customer who initiates the checkout process in your store. Moreover, the upselling and cross-selling techniques used by Candy Rack are not overbearing or intrusive.
Your customers will only see upselling popups whenever they add a product to their cart. This is ideal because it doesn't interrupt them while buying the product they already intended to.
Similarly, the popups are designed with a tree-like hierarchy. This means each upsell or cross-sell product is displayed as a variant or add-on of the original product. Eventually, this convinces customers to add more products to their carts and increases store conversion.
Besides that, the app offers other unique features like auto-upsell and message personalization to enhance the outlook of your store. Moreover, you can start using the app for free right away and pay only if you're satisfied after the 14-day trial period ends.
Also read: 7 Must-Have Shopify Gamification Apps for your Online Store
6. Smile.io Rewards – For Loyalty Programs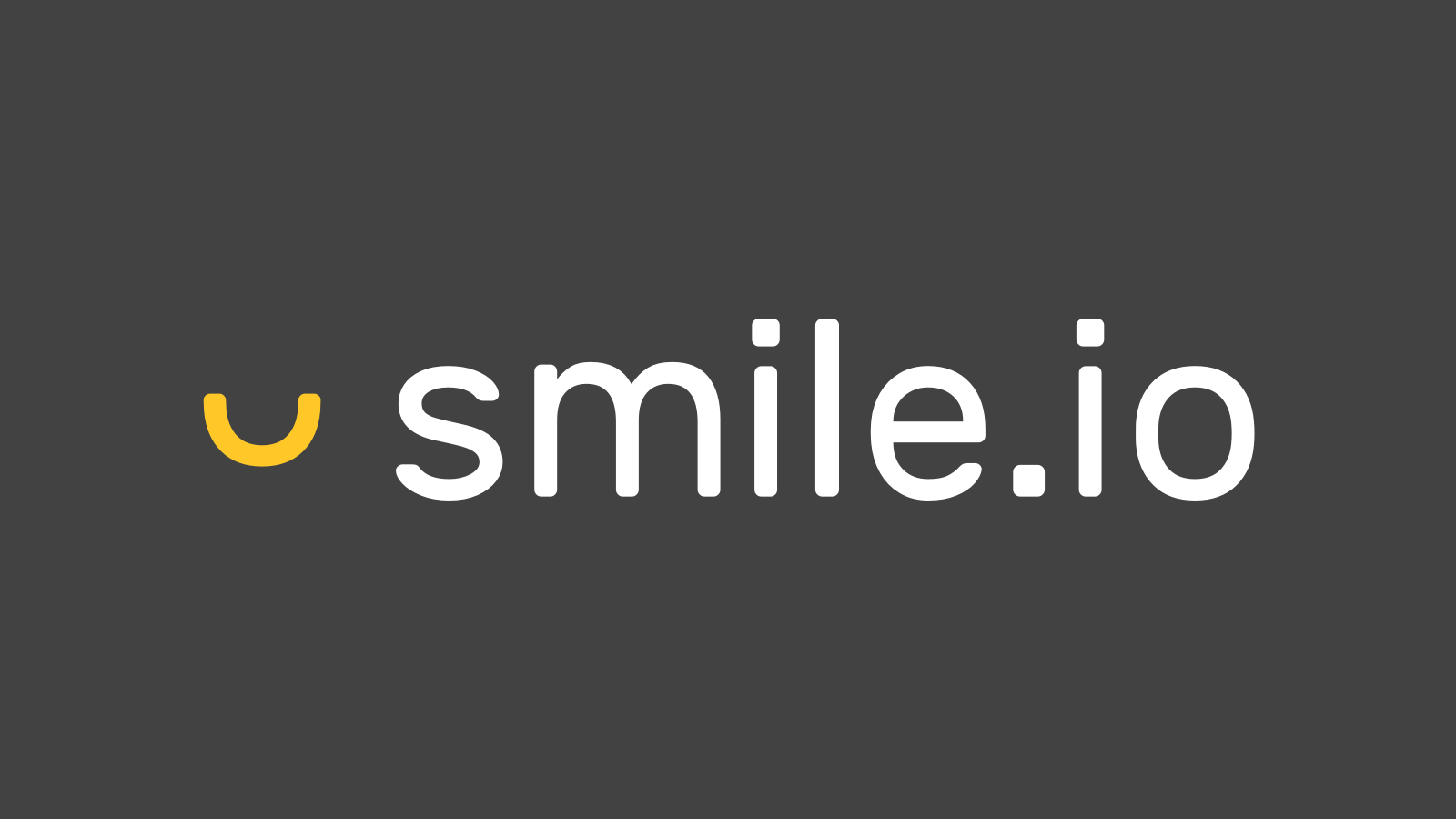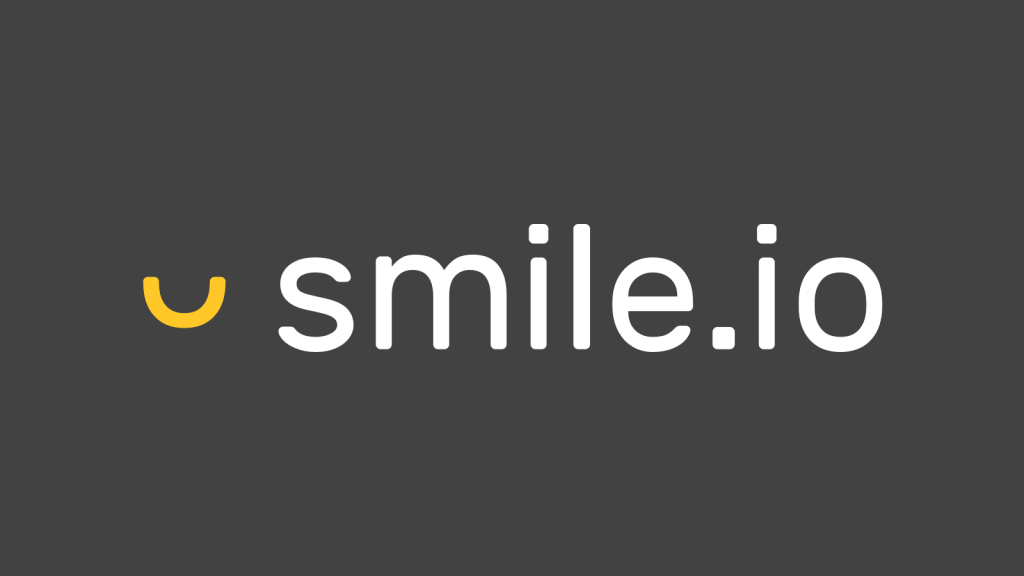 Customers love coming back to a brand that values their presence. While it is an established fact that customer retention is more profitable and cost-effective compared to acquiring new customers, loyalty programs can work wonders for your Shopify store.
One of the most popular apps to reduce cart abandonment and grow store conversion through loyalty programs is Smile.io. The app focuses on applying various strategies to keep regular customers coming back for repeat purchases, increasing your overall revenue.
Using this app, you can reward your customers with points for achieving specific milestones in your store. These include creating an account, signing up for your email list, sharing your products on social media, and following your brand across multiple platforms.
This not only creates a positive image of your brand but also brings a competitive edge to regular shopping. Furthermore, customers striving for reward points also provide exposure to your brand on social media and other platforms, ultimately increasing your online presence.
The best part is, you can use Smile.io to integrate loyalty programs into your Shopify store for free. However, if you want to give additional rewards to premium customers and customize your rewards, you'll have to buy the paid membership.
7. Plug In SEO – For SEO Marketing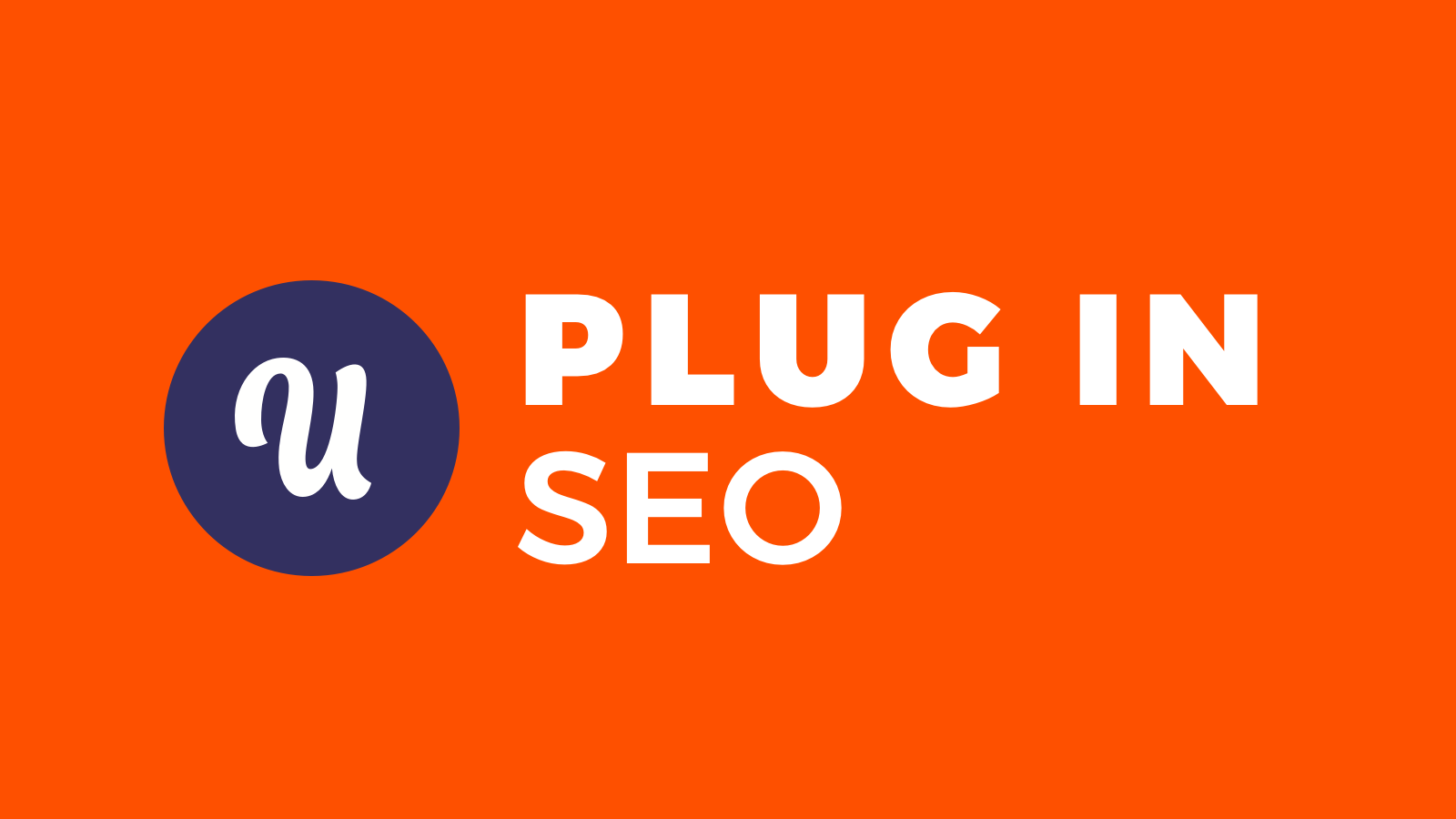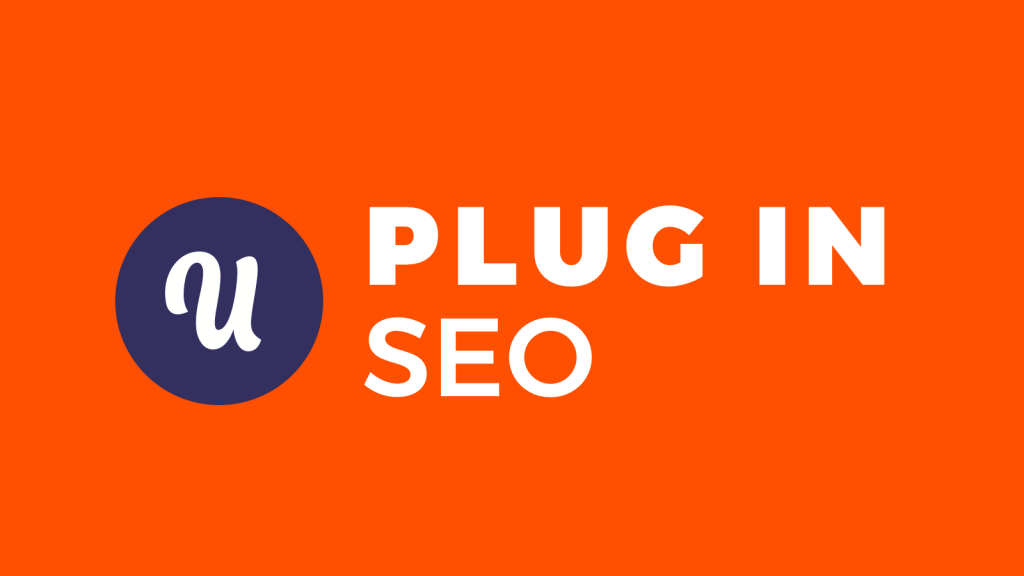 Nowadays, with the increasing competition in the eCommerce market across all industries, you simply cannot survive as a brand without proper SEO marketing.
Even if you have created a product or services range that provides maximum value to your customer, you won't make any store conversions unless your page is optimized for the online audience. Enter, Plug In SEO, an app that helps you use the right SEO strategies and bring your brand into the limelight.
Plug In SEO is a know-it-all when it comes to search engine optimization. It automatically works to solve any issues with your store design that keep you from getting regular organic traffic.
As soon as you download the app, it runs a thorough diagnosis on all integral parts of your Shopify store. These include page and category titles, product descriptions, and content structure.
After that, the app uses its in-built SEO tools to correct these issues and enhance the ranking of your Shopify store. Similarly, it also provides coding advice for those looking to fix such issues by themselves.
Although the app is initially free to use, you will have to purchase the upgraded version for advanced features. These features include multilingual SEO, structured data support, and bulk SEO-based editing.
8. Instafeed – For Social Media Conversion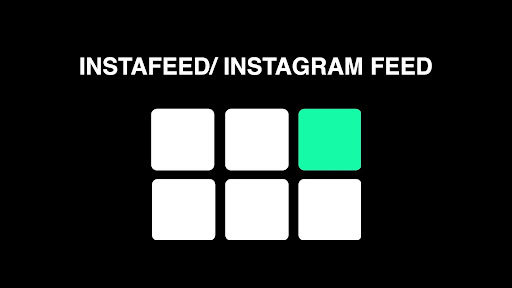 If you want your Shopify store to remain relevant and fresh across all platforms, you can use the Instafeed app to streamline your Instagram content.
With millions of consumer eyeballs scrolling the popular social media app daily, increasing your brand's presence can help increase store conversion tenfold. This app uses new and trending Instagram content to enhance your store design.
The Instagram feed updates blend in effortlessly with your store design and brand identity. This way, every visitor can view your recent posts and activities on Instagram, including interactions with other customers.
The social proof of your presence across all platforms builds the trust you need to convert visitors into customers. Similarly, advertising your popularity and reliability reduces cart abandonment rates significantly.
The Instafeed app also lets you tag your products on your posts and organize them using hashtags, along with including image and video support.
9. Recart FB Messenger Marketing – For Optimizing Sales Channels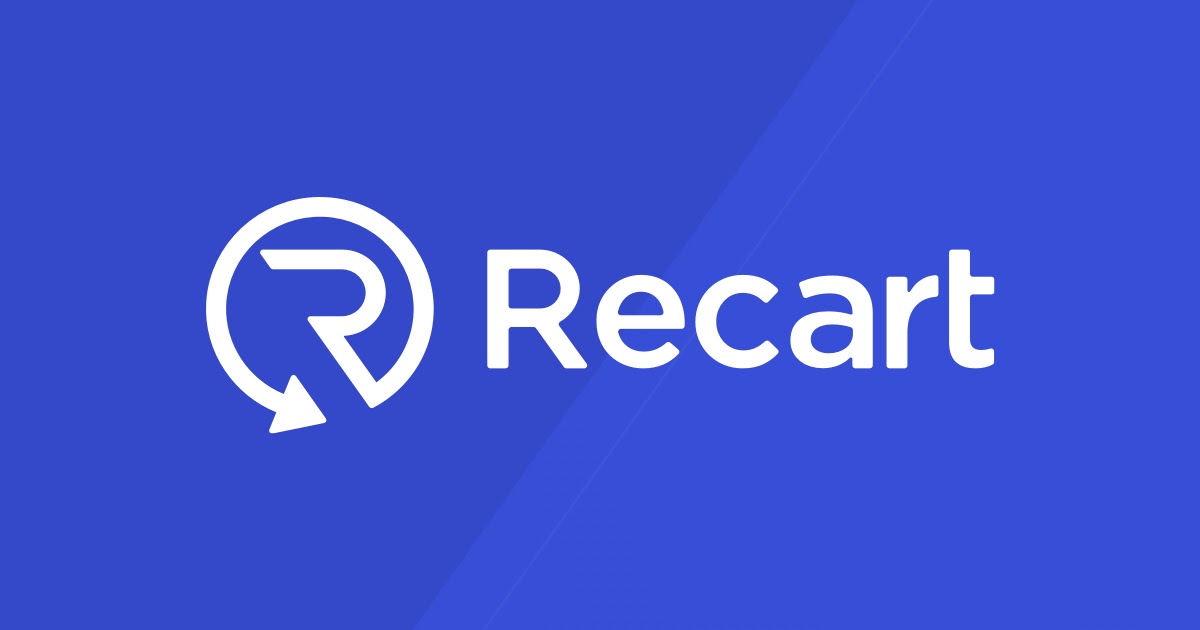 As we mentioned, effective follow-up on existing customers through email campaigns and other techniques is integral to grow store conversion rates. If you already have a functional email campaign on your Shopify store, you can enhance its effects by optimizing other sales channels as well.
Recart for FB Messenger Marketing can help you grow your audience on Facebook Messenger. For example, the app can automatically follow up on cart abandonment issues and promote other facilities to turn doubtful visitors into regular buyers.
It has a Smart Display feature that shows a one-click Facebook Messenger option to customers logged into their Facebook account. This way, they can quickly contact the store directly if there are any queries or issues regarding your products.
Similarly, it sends automatic updates through Facebook Messenger regarding shipping notifications, welcome messages, order receipts, and abandoned cart reminders.
You can start using the Recart free trial on Shopify for 28 days to see if it works to increase your store conversion. After that, you can subscribe to affordable monthly payments and cost-effectively grow your revenue.
10. Conversific – For Monitoring Conversion Rates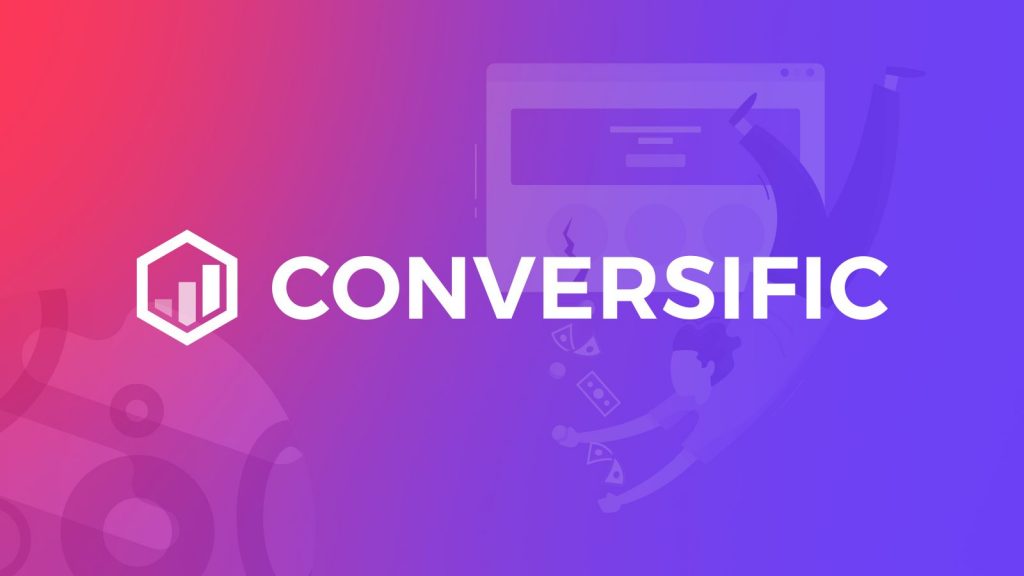 Another crucial aspect to increasing your Shopify store conversion rates is to monitor them effectively. Organic data regarding your efforts to increase conversion can help you determine whether your strategies are working or not. Ultimately, you can use the information to divert your investments from one technique to another and increase your sales cost-effectively.
Conversific is an app that provides timely conversion analytics of your Shopify store. This analysis shows you how your customers react to your store, including what they like and don't.
What makes Conversific unique is its presentation layout which is much more understandable and easier to use than Google Analytics. As a result, you can use these appealing and easy-to-read data presentations to make crucial decisions for your business that improve traffic and sales.
You can track your business performance and create a customized dashboard to track your progress through the app.
If you have only one Shopify store, you can sign it up on Conversific for free. However, if you want to extend your online presence and use the premium version, you'll have to pay a monthly subscription fee.
11. Appmaker – For Creating Mobile Applications

How about creating a no-code drag and drop app for your Shopify store which offers an easy to manage CMS with real-time sync? With its DIY ecosystem, Appmaker helps you seamlessly build a native iOS and Android app for your Ecommerce business. If you have to create a Shopify Mobile Application or WooCommerce Mobile Application within a few minutes, Appmaker is the right choice for you.By offering Optimized and personalized app layouts, Appmaker presents a dynamic and enhanced shopping experience which helps you stand out in the crowd. App features such as push notification and simple checkout process will help you boost customer engagement and reduce abandonment effortlessly. With deeper app analytics, Appmaker helps you come up with useful insights by tracking the usage patterns to improve the user experience.Take your Shopify business to another level with Appmaker's Multi-Language and RTL support which cater to the needs of a global audience. With its extensive plugin support and integrations, you can ensure a smooth transition while enhancing the store features.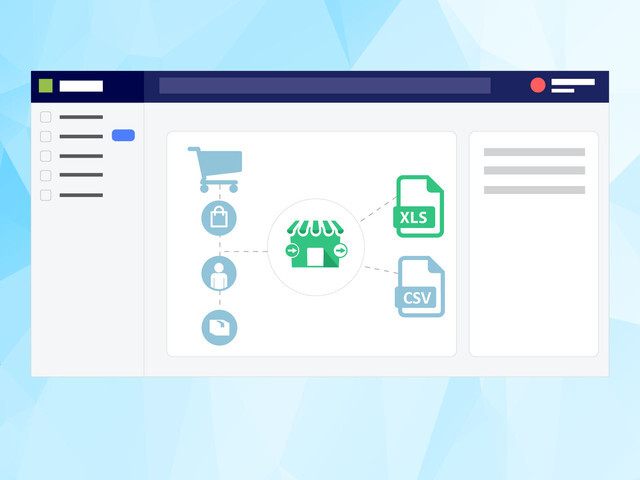 Your Shopify store contains numerous data, and the ability to export and analyze it opens new opportunities for business growth. You can find the hidden bottlenecks or understand your cost drivers, and thus manage your assortment, pricing, or expenses, as well as rebuild the shipping processes. One of the easiest way to work with numbers is make calculations in Excel. Thus, you need to have all your Shopify store data exported in XLXS format (or, at least in CSV). Exportier – Data Export allows you to export data from all fields in the key segments, such as Products, Customers, Orders, Inventory
Conclusion
Currently, the increasing competition across all industries is dividing the existing business among hundreds of store owners. This makes most people think that selling on Shopify is an outdated and underperforming business technique.
But, they couldn't be more wrong. The fact is, along with the competition, more strategies are evolving to help store owners reduce cart abandonment and grow store conversion rates.
If you're concerned about increasing your revenue on Shopify, use the apps mentioned above to streamline your approach and attract customers right away.