If you have created the best product line and bought a Shopify store for your brand, you're probably waiting to start minting money anytime now. But, unfortunately, the journey ahead is not that easy.
Besides bringing traffic to your eCommerce store through branding and marketing, you will need to convert visitors into customers to earn actual revenue. This involves perfecting your Shopify store so that the maximum number of people reaching your page don't leave without making a purchase.
But, how do you do that? Luckily, many upsell apps can help you increase your Shopify sales in no time.
We've compiled and reviewed some of the best Shopify upsell apps for you to choose from this list. Besides that, we've included a brief introduction to the upselling concept for newbies. So let's get started.
What Are Shopify Upsell Apps?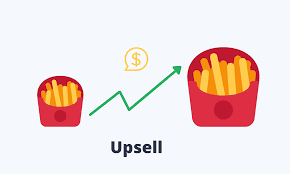 Imagine a street hawker's stall alongside a high-profile brand's outlet in your local mall. Where would you agree to pay more for the products and services you receive? Obviously, at the branded, well-maintained shop.
Now, imagine if both locations are selling items or services of similar quality; what makes you agree to a higher price at the shop compared to the street hawker? Mainly, the difference lies in the lack of organization, options, personalization, and customer service.
In the same way, if your Shopify eCommerce store lacks these aspects, you will end up losing customers even if you're selling high-quality merchandise. That's where Shopify upsell apps come in.
These apps and plugins are innovative programs that help you devise strategies to convert visitors into buyers. Similarly, they let you rope in existing customers into buying more products and services from your store or get an upgrade on the stuff they've already paid for.
However, downloading upsell apps and using their plugins on your Shopify store will cost you money. This means you will have to choose your apps carefully to get the value you pay for in the form of revenue or increased Shopify sales.
Recent research on Sumo shows that upsell apps increase revenue and Shopify sales by 10-30%. Similarly, it is 6-7 times more cost-effective to generate more business from existing customers through upselling rather than acquiring new ones.
This makes the upselling prospect quite attractive for store owners struggling to boost sales. But, before you jump in, you should understand how upselling is different from other strategies to streamline your approach.
How is Upselling Different from Cross-Selling and Bundling?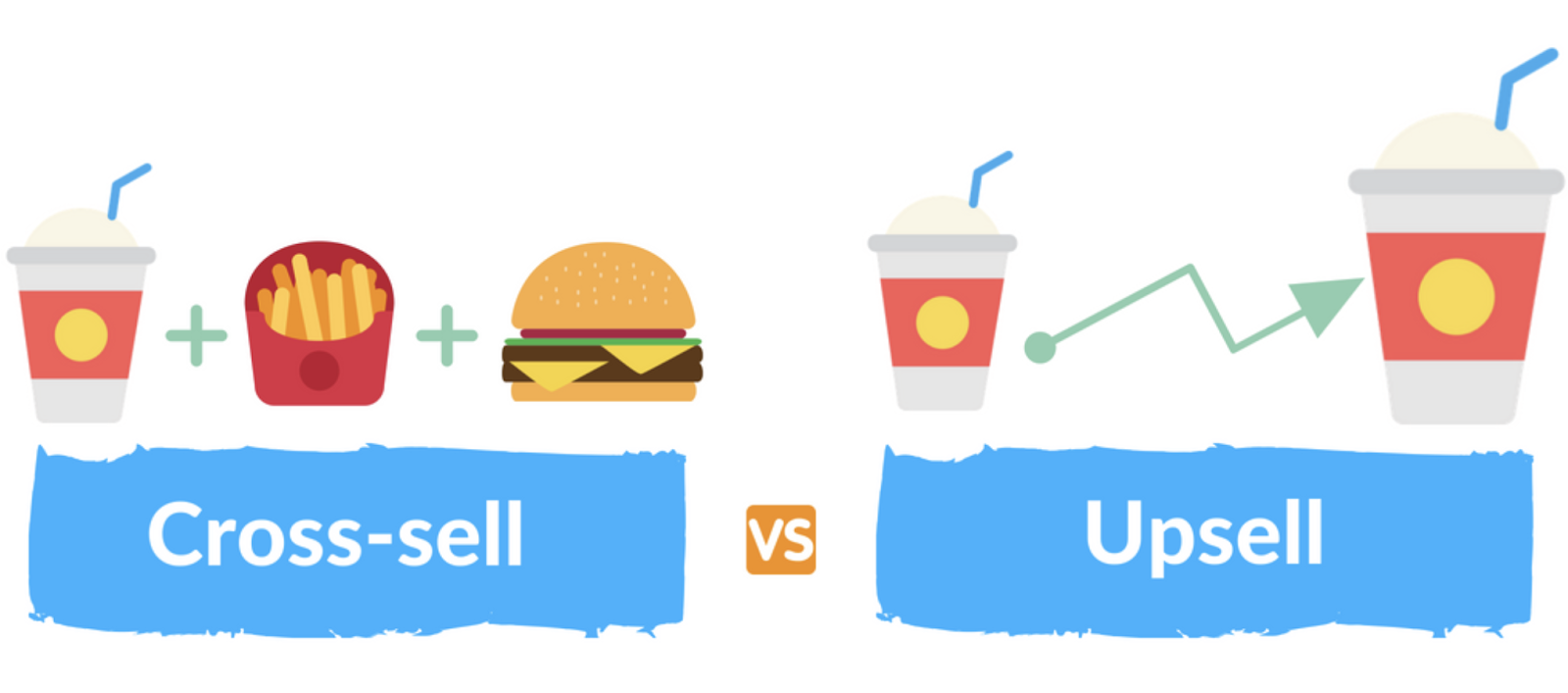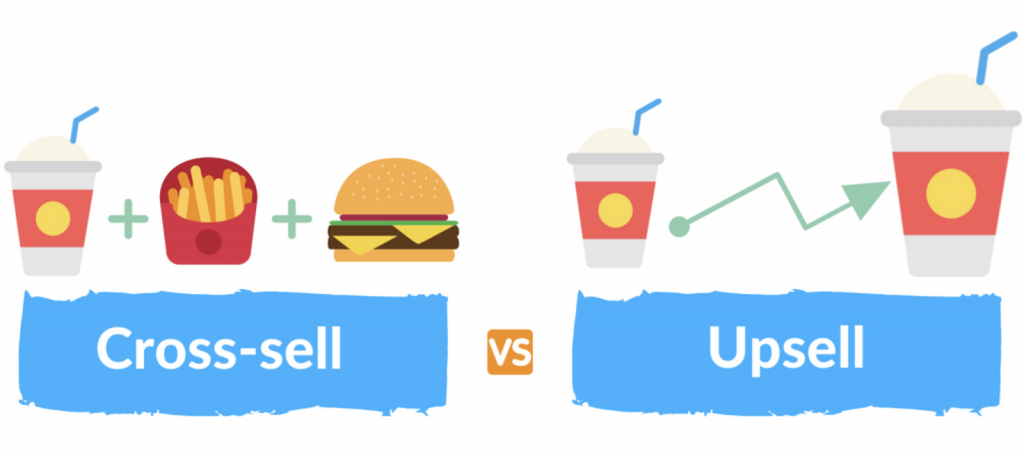 In the eCommerce world, the terms upselling, cross-selling, and bundling are often used interchangeably. However, while each helps Shopify sellers increase their revenue and boost their sales, they are entirely different regarding technicality and application.
To use each of these strategies to the optimal level, you'll need to grasp the concepts before purchasing Shopify apps.
As mentioned before, upselling is a method through which a store encourages customers to bring more business to their doorstep. This can be done by advertising more expensive products or recommending similar effects when they exit their cart.
On the other hand, cross-selling is to advertise products relevant to the customer's buying habits. For example, if a person has recently bought hiking shoes from your store, you can increase your sales by recommending other hiking gear like jackets and garters.
Lastly, bundling is to group a few products from your merchandise to provide more value. If the customer buys this bundle, he is ultimately paying more than he would have initially, but he is getting more deals.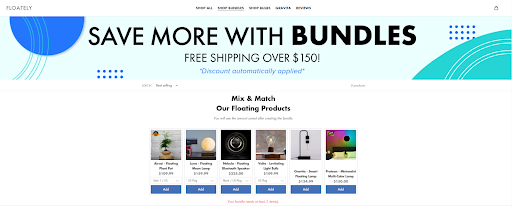 These include the 'buy-one-get-one-free' offers we see on most stores or offering special discounts and free shipping upon purchasing multiple products together. Ultimately, all these strategies help increase your Shopify sales, and some apps even offer plug-ins for every approach at nominal prices. That's why knowing these terms can help you select the right app for your store.
What Are The Benefits of Upselling?
Upselling has numerous benefits for your Shopify store, mainly because the conversion rates are declining. Due to the increase in eCommerce competition, it is getting difficult actually to make customers click the buy button.
Believe it or not, approximately 3% of the visitors on your page end up buying something from your store. So now, to ensure future sales, you'll have to target this 3% and lure them towards your store again.
Upselling can help you do just that. With good upselling strategies, a previous customer has a 27% chance of returning for another purchase. The trick lies in using the proper techniques and skills so that your approach does not seem blunt and unresourceful.
Other benefits of using upselling techniques include,
Increasing loyal customers
More return on investment
Creating diverse options for customers
Increasing profits in the long term
Which Upselling Approaches Should You Use?
Now that you know the benefits of upselling and how it is different from other sales strategies, let's go through some common upselling approaches. While upselling is a way to increase the value of a customer's cart, there are many techniques you can do to achieve the target.
Some standard upselling techniques offered by Shopify apps include:
Studying Consumer Intentions and Providing Recommendations
Research and information generation is perhaps the most important aspect of upselling. When looking for the right upselling app, go for one that helps you analyze customer behavior.
Once you have the information, you can suggest relevant products or provide offers according to their intentions. Besides that, you can also personalize your recommendations to present tailor-made solutions to specific consumers.
Create Scarcity
Creating scarcity is another way of establishing the ideal upselling situation. It is a psychologically practical way to make the customer buy more than they originally intended.
For example, show them a pop-up ad offering free shipping upon completing the order, or 10% if they purchase multiple products at once. Such pop-ups create urgency and convince the customer to buy immediately.
Reduce The Price
Sometimes, customers make it a point only to buy what they came for, making upselling quite tricky. However, even such buyers are bound to cave in if you offer discounts on buying multiple products.
For example, consider the buy-one-get-one-free option, or get a 50% discount on the following product upon completing the first purchase. Even if the deals aren't that substantial, they usually work to coax consumers into buying things they don't need.
8 Best Upsell Apps to Boost Shopify Sales
After going through all the details about upselling and its potential to increase your Shopify sales, you're probably ready to apply the techniques right away. We've compiled this list of best upsell apps to help you get started right away.
1. Try Tada For Push Notifications
Tada is a useful push-notification app that you can find and purchase on the Shopify store. The platform helps you integrate resourceful pop-up ads into your Shopify store to increase sales and convert visitors in no time.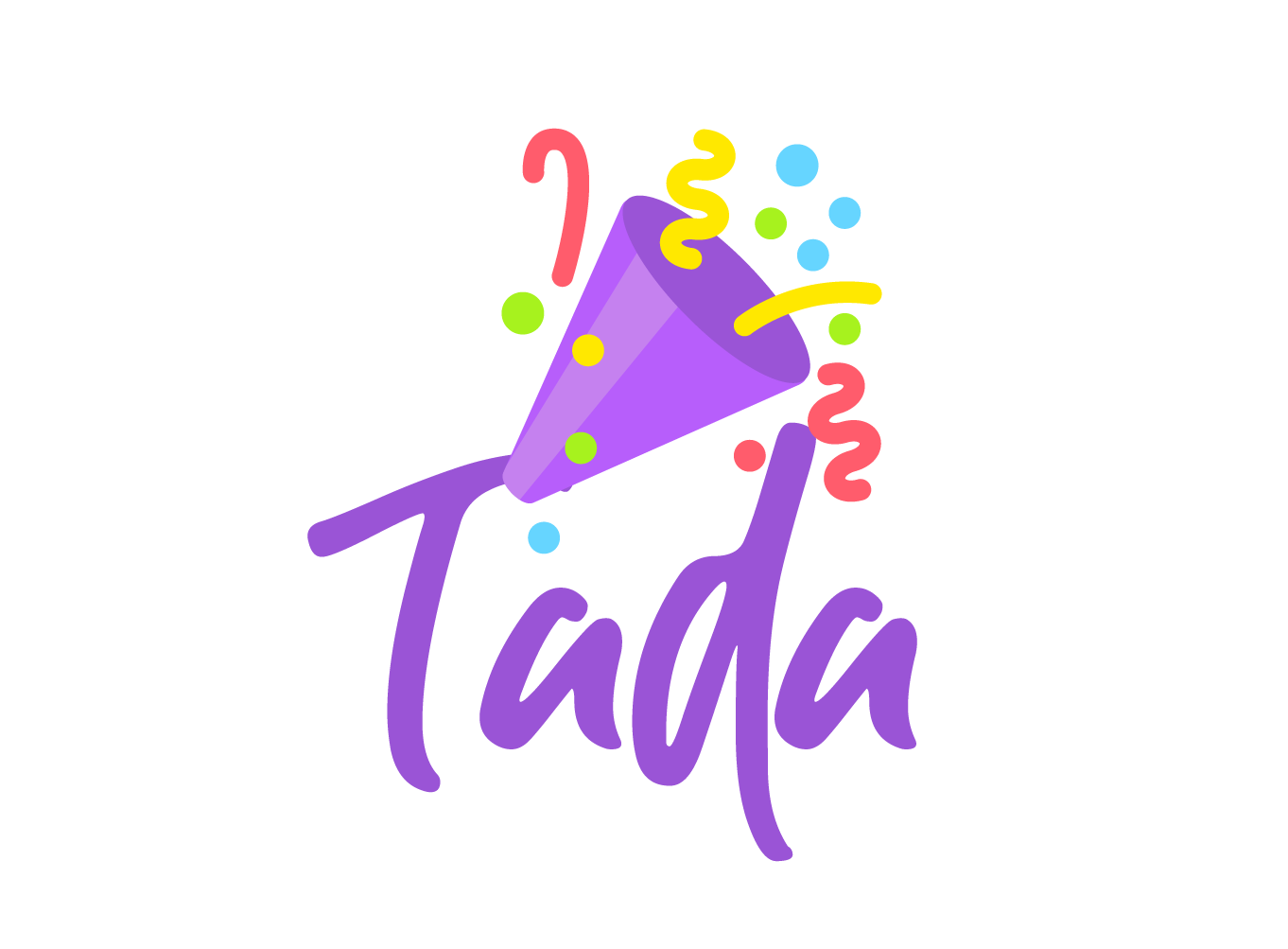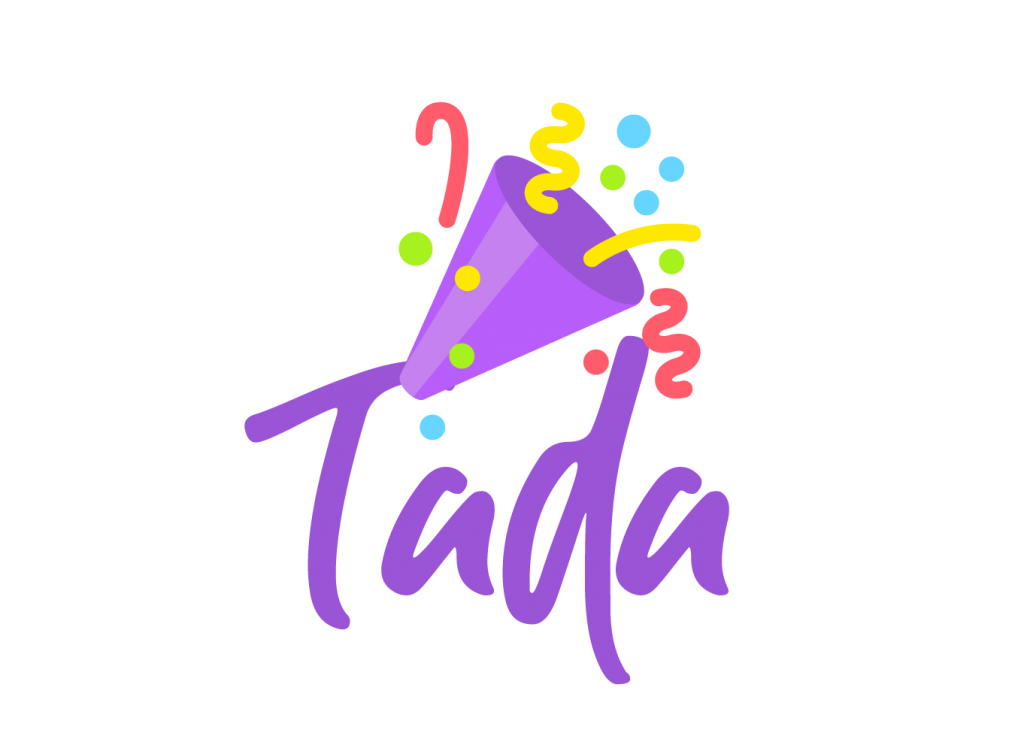 A unique aspect that makes Tada stand out among its contemporaries is its gamified pop-up ads. Unlike regular advertisements that help you advertise discounts and relevant products to upsell your merch, gamified pop-ups make the experience enjoyable.
Besides that, by participating in earning the discounts and offers themselves, they are more likely to use them and increase the value of their cart. Moreover, Tada provides a free 7-day trial on each of its packages, so you can try it out on your site before finalizing your membership.
2. ReConvert Upsell
ReConvert is another popular Shopify app that helps you upsell and cross-sell your products effectively. First of all, it lets you optimize your landing page and places a thank you page at the end of your cart to help upsell other products on your site.
Similarly, it helps you target existing customers by providing crucial personalized information. This includes post-purchase surveys, birthday collectors, and order tracking. This way, you can analyze the behavior of each visitor who reaches your cart and upsell your products accordingly.
If you don't want to use the paid version right away, you can start with the free plan and become a paid member only when you see an increase in sales.
3. Bold Upsell
Bold Upsell is a popular Shopify app that you can use to incorporate upselling and cross-selling techniques on your Shopify store. The app places multiple upsell products on the thank you page and displays them through pop-up ads while consumers are exiting their carts.
The best part is, Bold keeps your upselling approach consistent by improving the advertisements and showing them up to three times for every customer. This way, even if the visitor initially rejects the pop-up, the app will analyze this behavior and suggest other products.
Furthermore, it offers resourceful pop-ups that add products directly to your customers' shopping carts. So, they'll get the complete picture shortly after they show interest in the upsell product, helping them finalize the purchase right away.
Most importantly, Bold gives you a set of comprehensive upsell packages to choose from according to your budget and preferences.
Also read: Is Selling on Shopify Profitable? | Top 10 Tricks to Increase Store Conversion in 2021
4. Frequently Bought Together
As the name suggests, Frequently Bought Together is a Shopify app that lets you display product recommendations and upsell bundles and discounts on your store. Like Bold, it makes it accessible for customers to add relevant products to their cart with just one click.
This ultimately simplifies the buying process and encourages more customers to increase the value of their carts. Besides that, the app provides a complete analysis and graph presentation of every customer's recent purchases. Using this information, you can recommend the right products to the individuals to increase your sales.
Moreover, the app maintains a 4.9-star rating on the Shopify store, making it a reliable choice for beginners.
5. LimeSpot Personalizer
If you want to give a personalized shopping experience to your customers, the LimeSpot Personalizer app is the ideal way to do it. Available on the Shopify store, the app lets to generate upsell pop-ups on your eCommerce store through the web, mobile, and email campaigns.
Some of the advanced features presented by LimeSpot include audience classification, email personalization, and product recommendations.
Moreover, if a customer abandons the cart mid-purchase, you can have LimeSpot recommend relevant products to them across the web. This upselling technique makes them more likely to return to the cart and add more products.
While the app has an affordable pricing plan, it does not offer a free trial to get started.
6. Booster Discounted Upsells
Discounted Upsells by Boosters is another Shopify apps with valuable tools to increase your average cart value. While most apps use product recommendation-based upsell techniques, Booster Discounted Upsells focuses extensively on discounts to increase sales.
The app capitalizes on consumer psychology that attracts them towards a 'good deal.' Ultimately, they buy more than they initially would, hence, enhancing the value of their cart.
The pop-up advertisements use multiple approaches such as bundle discounts, special discounts on three to two products, and even buy-one-get-one-free. Proper analysis of consumer behavior helps the app show customized discount offers and boost products.
You can try the app out for the first seven days without any charges to decide whether it works for you or not.
7. Voyager Upsell & Cross‑Sell
Voyager Upsell and Cross-Sell is a productive app that uses innovative technology to curate effective upselling techniques and increases your sales. The app works by collecting crucial information about consumer behavior and creating customer groups.
After that, it targets each group individually with product recommendations, discounts, and bundling techniques to increase cart value.
Similarly, the app focuses on increasing incentives once the customer starts spending more on the store. Again, this enhances purchase satisfaction and helps retain customer loyalty.
You can start using the app for free during the first seven days, but make sure to cancel your subscription if it doesn't work out for you. Otherwise, the app will immediately charge money from your account without notification.
8. Upsell Recommendations
Upsell Recommendations is one of the most popular apps for beginners looking to incorporate upselling techniques on their Shopify store. Besides presenting product recommendations in the cart, the app also integrates them into the home page and product page.
This provides maximum exposure to the customer and influences his decision to increase the cart value. Moreover, the recommendations are customized according to consumer preferences and recent bestselling options.
You can also choose the placement of the recommendation widgets on your Shopify store to retain your brand's individuality. Most importantly, this app offers one of the longest free trials. This means you can analyze your conversion rates and increased sales before you start paying for the service.
Conclusion
Upselling is an effective technique used to influence a customer's purchasing decision. You can use approaches like recommending relevant products or offering discounts so that they increase their cart value.
Ultimately, you will generate more revenue from a customer who is already interested in your products. Again, this is more cost-effective than bringing in an entirely new customer.
The apps on our list are some of the best ones you can find on the Shopify store at nominal pricing plans. Most of them offer other approaches like cross-selling and bundling, so make sure to check the details before finalizing your subscription.