Webinars are incorrectly considered dead marketing tactic by a few marketers. It is genuinely a wrong idea which caused a considerable reduction in the count of individual marketers and business owners who use this strategy to convert their prospects into business subscribers. The reality is – if implemented correctly, it will save money while generating more traffic to your business. Before knowing the reason why this tactic still alive, you should understand the concept and working of online webinars.

What are online webinars?
The online webinar is an internet-based presentation or online meeting conduct online in real-time. In simple words, it is the online event created to connect people with viewers throughout the globe. The key feature of these live events is either interactivity or the capability of discussing, receiving and sending information in real-time. Other vital functions of online webinars are as follow:
Ability to watch and download videos and presentations
Multidirectional conference
Digital board
Surveys and polls
Text chat
Recording broadcasts or events to watch later
How does a webinar work?
The first step is to choose a valuable webinar topic. Also, you can allocate sufficient to present your webinar online. Once you completed these tasks correctly, you can go to the next stages.
1.     Schedule your webinar
Scheduling an event plays the most crucial role so that you can do it at first. This process is straightforward. The only thing you need to do is creating your account on a chosen webinar platform. Also, you can use a dashboard for setting the date, duration and time of the event.
The Livestorm webinar software have one of the most elegant features for creating several types of videos.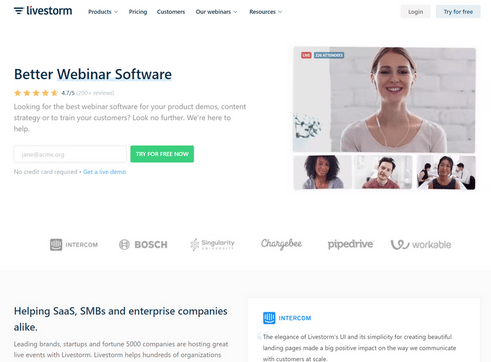 Image source: Livestorm
2.     Planning
Another critical stage of this process is planning. It let you customize your settings for making the webinar session go perfectly along with both the expectations of the audience and your goals.
Along with this, you can upload extra materials for making the information more straightforward for the perception of the audience.  It is always helpful to double-check the microphone, webcam, internet connection and headset before starting your event.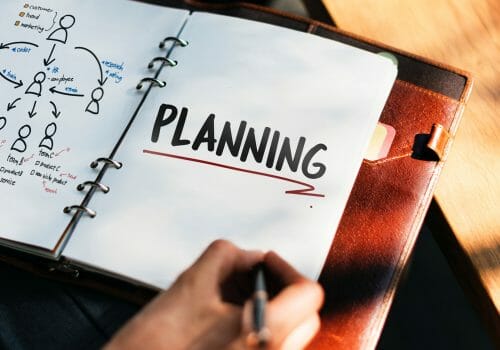 3.     Host your webinar
It is highly advised to send the link of invitation to all your attendees. After that, you can ensure that everything is ready to start the event. It is an excellent opportunity to create a better impression on the audience and reach your objectives soon.
4.     Communication
The overall communication at online webinars involves the process of talking to your audience by sitting before your tablet or computer. You can also use many interactive tools, like desk sharing. It helps you to show tables, digital graphs, pictures, and keynotes. By using these tools, you can visualize your information clearly and helps the audience to understand the concept easily.
The audience listens, watch and also communicate with you and others through the forum or chat. You can ensure that you answer all of the questions and send a reply to every comment.
Any attendee is given floor when necessary, yet there is no way for the instructor to notice your attendees while conducting the webinar.
5.     Manage trolls
Unfortunately, if you receive trolls or hecklers at the live event, you never panic. Instead, you can lock them and ask your moderator for going this process for you. Also, you can focus on offering the best quality information to the audience.
Once the webinar comes to end audience can exchange queries and reply with others.  The recording of the webinar is usually sent to the audience if anyone missed the event.
If you want to know the best way to improve your presentation in the upcoming days, you can send a quick survey to your attendees.
How do you monetize a webinar?
It takes more work for creating a winning webinar. It is vital to know that designing, writing, hosting and promoting your webinar is the same as hosting your live business event. Why are many business owners moving to increase the number of audience to their upcoming webinars? It is because when implemented correctly, webinars are very lucrative both long-term and short-term.
Even though the attendance is free at many webinars, there are several ways for making cash which never covers selling tickets to your event. If you decide to use Online Webinar to make money, you can follow these different methods.
 1.     Paid offer/ free webinar
Even attending your event may be entirely open; it never means that they do not promote the paid services or services. Most of these events start by offering people with quality content. They end by providing a paid service or product which will continue the education of the users and aids them meaningfully.
2.     Pay-per-View Webinars
If you complete the webinar sessions, you can then host a recording in the members-only region of the website and make them "pay-per-view." It is the right way for repurposing the overall content and also continues making cash long once the live webinar ending.
3.     Affiliate Marketing
Whether you are choosing the paid offer/free webinar model, there is a simple way to boost your revenue potential further. To achieve the most excellent results, you need to work with experienced affiliate marketers.
If the webinar audience selected by affiliate makes shopping from your business, then the branches will grab the percentage of a particular sale. It is an excellent method that brings your substantial earning potential.
4.     Related service or products
If anyone does not have a particular service or product to sell, you can become the affiliate marketer and sell the products of others on the webinar. You can ensure that the products are highly relevant to the information included in your webinar.
5.     Paid webinars
In the last step, you can collect the amount to the webinar. It is successful with the business which is previously hosted the webinars for free and includes conversions and reliable attendance. By using a paid webinar, you can make the content more valuable. Offer free tickets or discounted tickets as the promotional things before starting the event. Also, you may give away the gifts for free to the audience who bought the ticket. It is the best way to make cash through webinars. With this trick, you can test and notice how the viewers respond to different strategies and different offers. If you are reading the techniques, you can know webinar how to make money online without facing any challenges.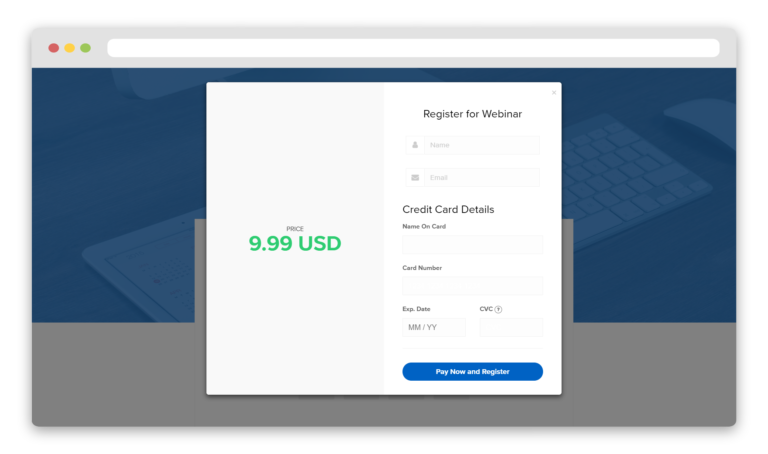 Image source: WebinarNinja
Final words
As marketing tools, webinars are not dead.  They are not only an excellent marketing tool but also appear as an outstanding sales tool. You can acquire all the benefits of webinars only if you know the right way to implement it in your business. 
Some trendy apps, like Tada, offer interactive pop-ups to help you turn more visitors into customers! These interactive pop-ups are great tools to empower your marketing strategy, especially with webinars!