With 1 billion monthly active users, Instagram is the third most popular social media platform after Facebook and YouTube. It has the highest engagement among all other social media platforms. Therefore, as a brand, Instagram is the ideal place to promote your products and services, attract new customers, and engage with them.
Hence, you need an Instagram campaign to take your business to the next level. But remember: creating an Instagram campaign isn't very easy.
In this guide, we've provided everything that you need to know to design and run an effective Instagram marketing campaign for your business.
So, let's dive in.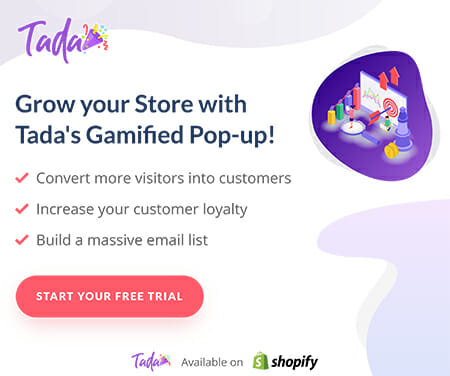 What is an Instagram Marketing Campaign?
An Instagram marketing campaign is a campaign where businesses share content on their Instagram feed to achieve a specific marketing objective over a fixed period. That objective can be anything – increasing brand awareness, generating more sales leads, etc.
Tips to design a successful Instagram Campaign in 2020
Confused from where to start? Don't worry! We've got you covered.
Here are some tips and strategies that can help you create an effective campaign for your Instagram.
1.     Set goals
Whatever you do, don't start an Instagram campaign without setting a specific goal. Whether your objective is to increase the awareness of your brand or drive sign-ups or you're trying to increase the sale of your product, you need to choose your campaign strategy wisely.
For example, if you want to increase your brand awareness, craft a strategy to get your valuable content in front of your Instagram users. But, if your goal is to increase your product's sales, running contests or hashtags and offering discounted coupons can work best for you.
In a nutshell, it is really important to set goals that connect your Instagram campaign to your overall marketing objectives.
2.     Know your Instagram audience
Knowing your Instagram audience is very important to create a successful campaign. The best way to know is to follow them on Instagram. What accounts do they follow? The kind of posts they like and post on their feed? Hence, the more you know, the more you can design your campaign according to your audience's needs.
3.     Create a content strategy for your campaign
Now that you've set your goals and research your audience, it's time to plan your campaign content. Make a content calendar showing the number of posts and stories you are going to publish each day. Furthermore, note down whether it will be original content or user-generated content. Planning such things saves you from the everyday trouble of deciding the type of content to publish each day. Whether you publish multiple posts or just a single one, it should make sense to the overall message of the campaign.
Moreover, invest some time in coming up with some interesting hashtag like Coca Cola's #Shareacoke. A fun and trendy hashtag can affect the success of your campaign and also build a strong connection with your audience.
Hence, once you've decided your content strategy, it's time to implement it. You can choose from various methods like Instagram User Generated contests and influencer marketing.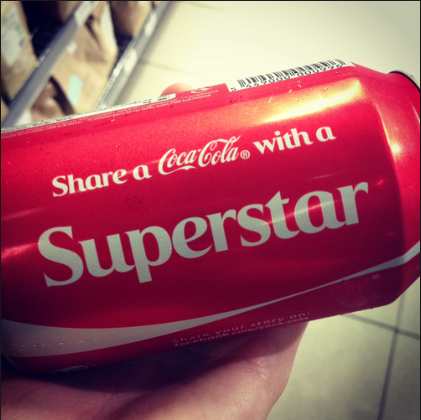 4.     Run a contest
A contest is an effective way to increase engagement and grow your audience quickly. There are mainly two types of contests – 
Like-to-win / Comment-to-win / Tag-to-win contests – Under this type of contest, users are asked to like a photo, comment on a post, or tag a friend for a chance to win a prize.
For example, the Italian lingerie brand Cosabella ran a giveaway contest on their Instagram account, asking people to like and comment on the photo plus follow their account.
Image source: Cosabella
User-generated content – Also known as Photo Challenge contest, it is where followers are asked to share a story or a photo (on their account) based on a hashtag or a theme selected by the company.
5.     Collaborate with influencers
Influencers are those who have a large and organic following on Instagram. Working with influencers is a great way to promote your Instagram marketing campaign. Reach out to famous influencers and bloggers to see if they're willing to work with your business. You can collaborate with either one influencer or a handful of influencers and have them post about your campaign on their Instagram feeds.
Partnering with influencers gives you exposure to their loyal and engaged audience and is an effective way to involve more people in your campaign.
For example, the boat shoe brand, Sperry, partnered with many influencers on Instagram to create engaging content for its followers.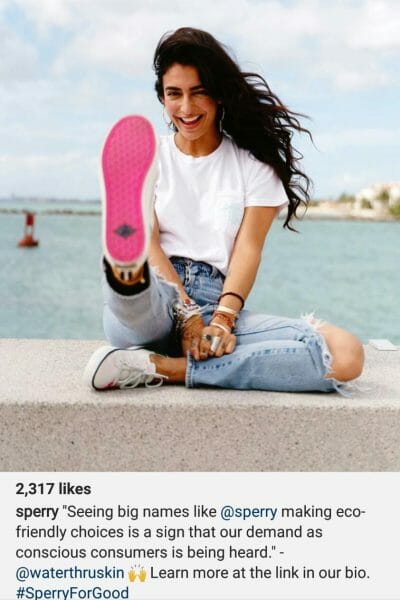 Image source: Sperry
6.     Consider Instagram ads
According to research conducted by Social Fresh, Instagram is quickly growing as an advertisement platform. Instagram advertising is a great opportunity for small and big businesses to create engaging ads and get more sales. Thus, if you want to grow your Instagram campaign and have money to spend, it's time to launch Instagram ads.
You don't need to spend a lot on such ads. All you need is proper planning, testing, and creativity. Here are some tips and tricks that can help you create, launch, and measure your Instagram ad campaign:
Focus on what you want to promote or sell. Without a proper plan and strategy, Instagram ads can become money-pits with no clear goal.
After setting a clear goal in mind, choose the target audience for your ad campaign.
Pick an effective ad format to suit your goals, audience, and message. The different types of ad formats are – photo and video ads, Carousel ads, Stories ads, etc.
Next is to design your Instagram ad. Decide the brand logo, tone of voice, imagery for your ads. Also, include a strong call-to-action.
7.     Decide a budget
Instagram campaign budget differs for every business. If this is your first Instagram campaign, then keeping your budgeting strategy simple is a good idea. Another aspect you can decide is whether you want to advertise with the daily budget or a lifetime budget. Whatever you decide, these can help you manage how much to spend and how long to run the ad for.
8.     Measure the impact of your campaign
Once you've successfully launched your Instagram campaign, the next important step is to measure its impact. Checking the progress of your campaign is necessary to see if you're satisfied with the performance of your campaign. There are various places where you can review your campaign's success, such as Google Analytics, Facebook ads manager, Instagram insights, and even your product's sales. Whichever source you're choosing to monitor your success, make sure to record it regularly.
Using gamification in your Instagram campaign can be a win-win situation for the brand. Gamification is all about using game elements to make the whole process more fun and engaging. It not only brings more followers to the brand's Instagram account but also persuades these followers to make the final purchase. All this can be made possible with the fun and elegant gamified pop-ups.
If you are looking for interactive pop-ups for your next Instagram campaign, then Tada can be your best bet. Further, it also offers the pop-ups that you can customize according to your business' theme and needs.