Online shopping has an enormous uptrend these days. As a merchant, you invest your money and valuable time to build your store and expect to grow the revenue with the lowest costs.
In this article, we are going to introduce 5 ways to help you achieve your goal.
1. Send abandoned cart reminder via SMS or Email Marketing
In most cases, customers don't finish their shopping journey, they are stuck in the cart. There are so many reasons why they give up on it. It could be because of the high price or return/exchange conditions. Customers don't have much time to think about it twice. They need a reminder to push them to make decisions. Thanks to Shopify marketing tool, merchants can send out reminders to their customers to help them finish their purchase. You just need to do some simple tasks:
Install a SMS/Email marketing tool
Customize most interesting reminder template
Choose when and how to send the reminder
Before you proceed, don't forget to measure the result and effectiveness on your conversion rate.
2. Discount offers and Smart coupons
Old-fashioned but worth it. This way definitely helps customers easier make their own decisions to purchase your products. Everyone has FOMO (fear of missing out) when they see the price of the products halved. You should make use of this psychological method to boost your sales. You can always use this trick on special occasions to double your revenue. All you need is just to make it fun. Wheels and spin to win bring joy. Tada team offers such a great app to walk you through this.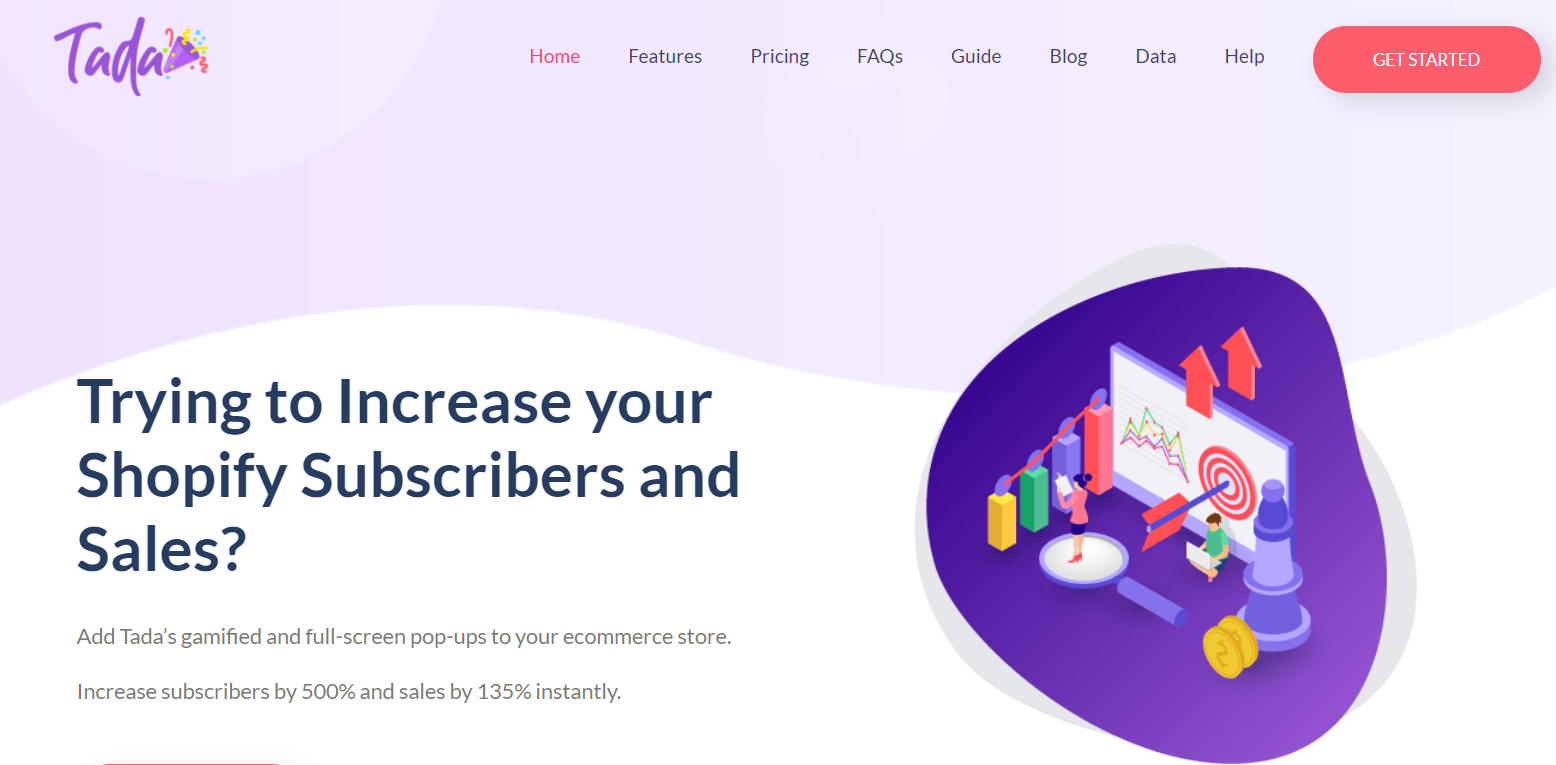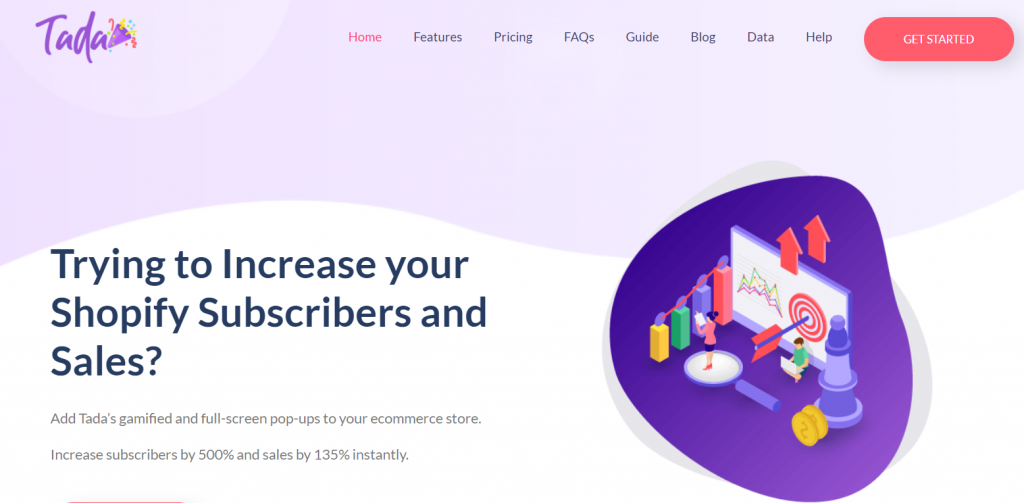 3. Give your store more social proof
It is understandable that customers could be more cautious when they shop online than at a physical store. In order to tackle this challenge, merchants should consider increasing their store trust by adding photo reviews to their products, or showcasing their best reviews in their homepage. This way would give customers a reliable first impression when they come into your store.
LAI AliExpress Reviews can not only help you import reviews, but also boost your sales and encourage repeat purchases with useful features: review popups, smart coupon emails, social share,…
Improving product filtering on your store and  setting up the preorder system is another great way to boost sales. KAD Preorder allows you to manage, track, and monitor preorders to maximize revenue.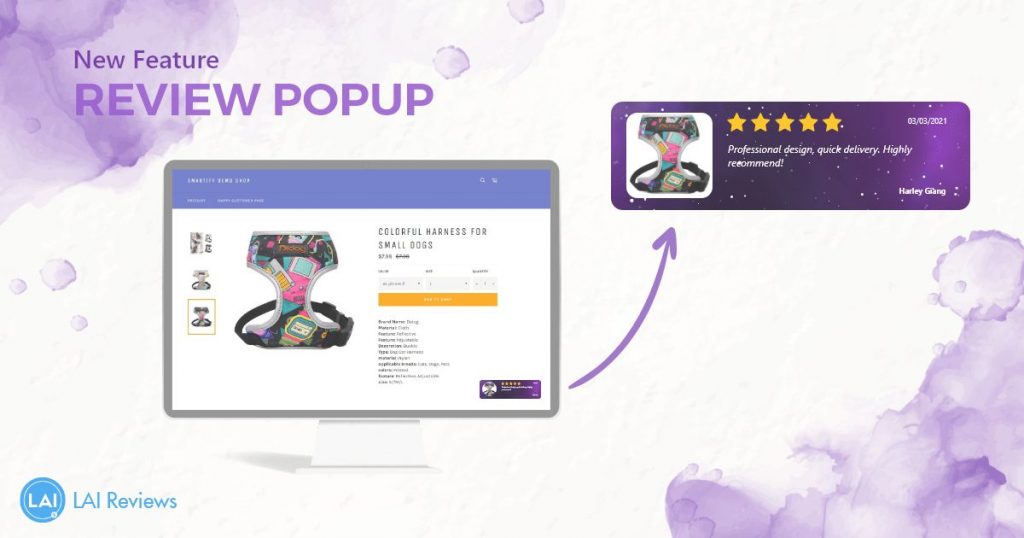 4. Create Your Community On Social Media
Where your customers gather is where your brand gets more attention from potential customers. The more, the merrier. You can share the best reviews of your products on Facebook to increase brand awareness. Here are some activities you can initiate:
Create a weekly topic to let them discuss the products
Create mini giveaways
Livestream to introduce your new line of products.
Turning your brand into a lifestyle by letting your audiences showcase their best practices of your products.
Pinterest is also a great platform which you should move to. Pinterest isn't just about D-I-Y or photos. This 3rd ranking social platform has a proven impact on business. Over 90% of pinners use this search engine to make their purchase decisions when it comes to fashion or beauty products. More surprisingly, 72% of pinners were inspired to buy something when they were searching for nothing!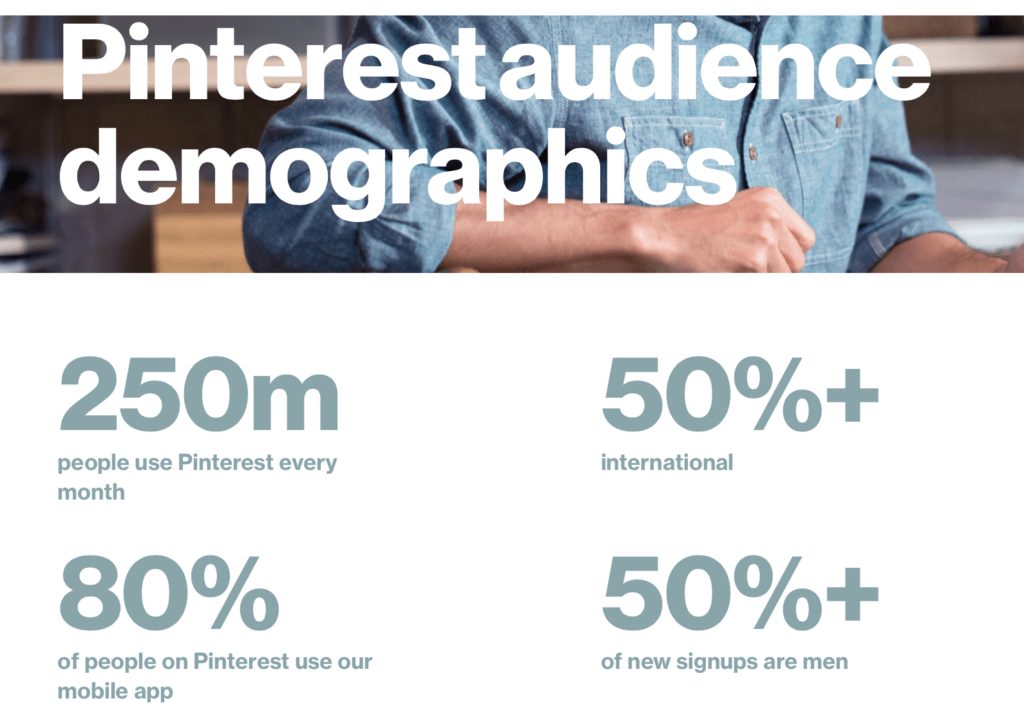 5. Make your site unique on mobile version
Give yourself a few minutes to think about it. Whatever comes to your mind, you are right. Here we go. Mobile phones are the most used devices without any doubts. People spend most of their time using their small phones for tiny or big tasks. Your website could be very friendly and interesting on desktop but you should focus on mobile to make it greater. Brands should make an effort in upgrading a quick response on their website on held hand devices that completely makes a huge difference. On top of that, eye-catching calls to action (CTA) are crucial to increase customer experience.
SUMMARY
The business journey has been challenging for anyone. Entrepreneurs who have exceptional strategies or intelligent business sense aren't naturally successful. They must have worked their best and applied all workarounds to handle their business obstacles. Thus, executing those strategies that help your business grow and then you can benefit from it.