Prospecting is an incredibly hard part of the sales job. As many as 40 percent of salespeople say they find prospecting the toughest part of their job. Today, most of the prospecting and marketing is done via email, and it's an effective tool, but sometimes you have to go the extra mile.
Tada can provide you with the best email marketing for Shopify with all the tools you need to make a great first impression. But you can take your email marketing efforts to the next level with a gift. But you can't just send in any gift; it has to be strategically chosen to show that you care about the customer. 
It will not put a major dent in your marketing and sales budget, but it will likely grab the prospective customer's attention and eventually their business. So here are our recommendations to win clients with gifts:
Branded Swag Pack by SwagUp
Of course, the very first thing that will come to your mind when thinking of prospecting gifts is brand merchandise. But not every company has merchandise ready to go, and most make it incredibly boring. Merchandized mugs are so 2000!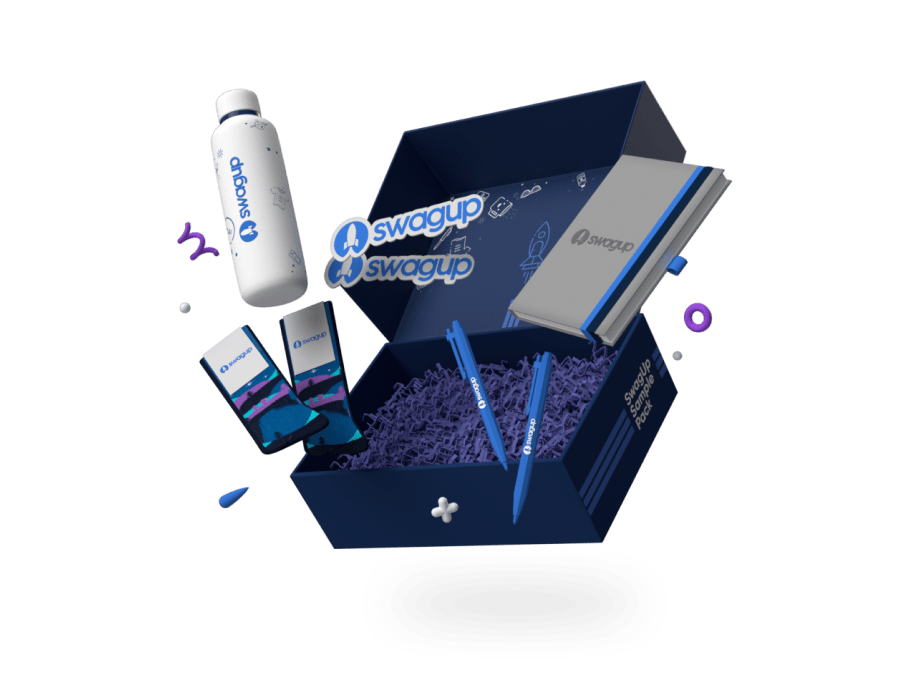 SwagUp is a company that can make custom packages or 'swag packs' and brands them around your label. There's just so much variety in merchandise, so you can easily pick something in context with your brand.
So you can build the package from scratch, starting from the packaging, and then add all the stuff you want to include. However, they also have preset packs that you can choose from, like travel kits or Zoom meeting kits.
This can be a perfect way to give a prospective client a gift while promoting your brand simultaneously. And SwagUp handles all the designing and logistics headaches.
Amazfit Band 5
Wouldn't it be great if the gift you choose is something they can use everyday? What if it's something they can wear all the time? A fitness band may just be that.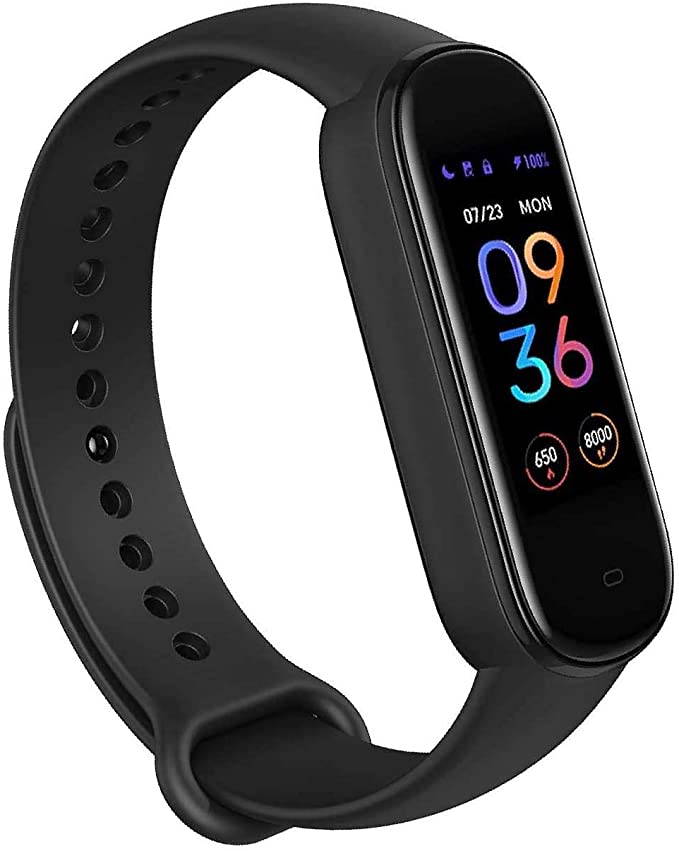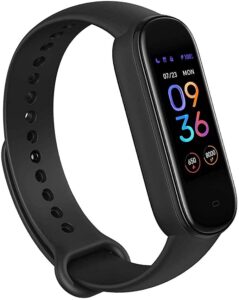 The Amazfit Band 5 is an affordable yet highly functional fitness tracker your client would appreciate. This can be an even better gift if your business is related to fitness, for example, athleisure wear. Nevertheless, you can still send this gift no matter your business niche.
It has a 15-day battery life, cool features like blood oxygen saturation monitoring, and a sleep tracker. For females, it can also come in handy for tracking periods. So there's just so much it can do without costing a fortune.
Furthermore, it has Amazon's Alexa built-in, so if they happen to have smart appliances in their home or office, they can control them right from their wrist.
Snack Packs from Caroo


Caroo is another great company that makes corporate gift-giving fun. While they have many packages and the ability to customize them, the best ones are the ones with snacks. Who doesn't love a good snack?
It makes putting together a snack box pretty quick and easy. You'll need to answer a few things, like who the gift is for, which, in this case, is a client. You'll also need to specify the number of recipients, your budget, and the size of your company.
Then, it'll show you a wide range of gift packs, many of which have tasty snacks. If your budget is low, you can send a single snack gift, like a chocolate bar or a pack of pretzels.
Caroo can also verify the email address of your recipient. So if it's a prospect you have not communicated with before, this is a good way to ensure that you have the right email address and that the right person receives the gift.
Personalized Insulated Water Bottle
A water bottle may seem like a mundane or too 'corporate' type of gift, but this one is a little different. This is a Personalized Insulated Water Bottle that you can personalize with some text. You can also choose the color of the bottle, and there are plenty of options.
Why water bottle? It's a useful item that the recipient will likely use daily when going to work or the gym. And if they are on the fence about becoming a customer, the bottle will be a constant reminder to consider your business.
But more importantly, you can be creative with the personalization part. While you could write your brand's name, that would be a bit too cliche. Instead, think of an inspirational quote that may or may not tie to the product or service you're offering. For instance, it can be something about achieving success or loving oneself.
As for the color, choose one that matches your brand logo!
You may also like: Prepare Your Online Store for the Holiday Season with These Best Shopify Apps!
MaxGear Business Card Holder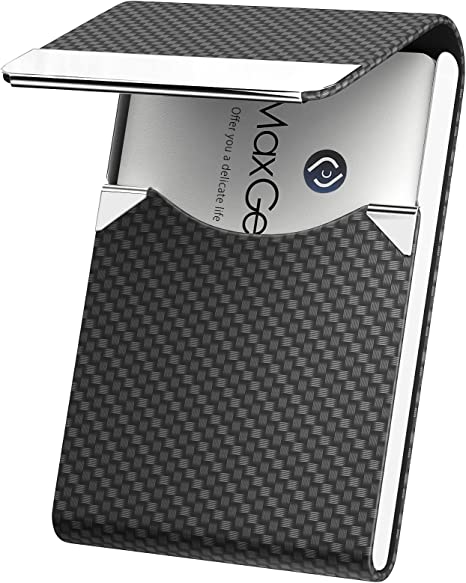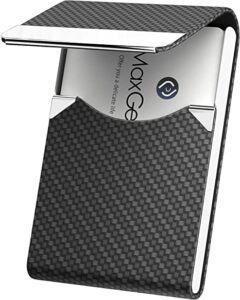 If you're a B2B company prospecting another business client, something they can use for their business may make a great gift. The MaxGear Business Card Holder is an elegant and portable holder that can accommodate 15 to 25 business cards.
This is particularly a good option if you have to prospect many businesses. Since it's affordable, you will not go over budget. Plus, it comes in several different color options.
It's made of faux leather and stainless steel. The case has a magnetic closure. They can even use this card holder to keep their bank cards, as it can hold up to eight credit/debit cards. But here's what makes it even better for credit cards; it also has an RFID blocker.
Such a gift gives an impression that you want them to grow their business and can help achieve that.
Sunrise Alarm Clock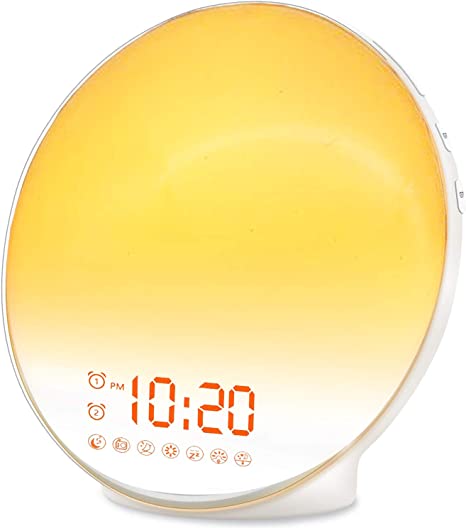 Clocks are usually a common corporate gift, but you can make it much cooler. The Sunrise Alarm Clock is a unique clock built with light and sound to mimic sunrise 30 minutes before a set time. It slowly brightens up to the set time, creating a cascading sunrise moment right in the bedroom.
The alarm clock is fully adjustable, offering seven color and 20 brightness settings. The time displays in an LED at the bottom. And it also makes a beautiful decor piece for the nightstand.
It even has a radio function that can scan and play local radio channels with just a tap. If your client is an old-school person, they'll love this feature.
Logitech Wireless Mini Mouse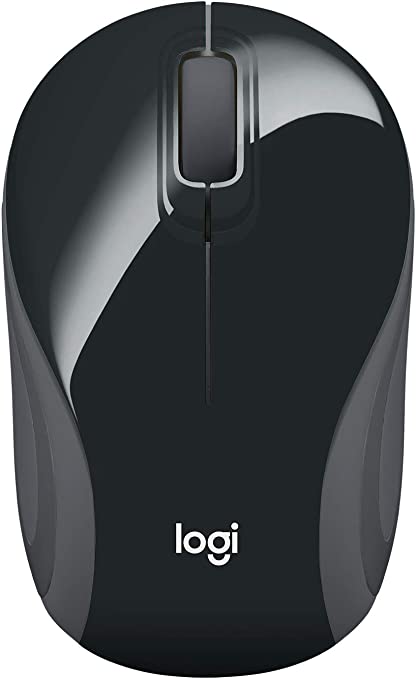 Let's move away from the boring mousepads to something more productive and useful. The Logitech Wireless Mini Mouse is an affordable, travel-friendly gadget that will come in handy every day for your prospective client.
It connects to the laptop with a USB receiver (2.4 GHz) that stores inside the mouse, so it wouldn't get lost so easily. With a 1000 DPI optical tracking rate, the mouse works pretty efficiently. Your client can use it with a Mac device or PC as it's compatible with a wide range of devices and operating systems.
This is one of those gifts that don't cost a lot but can create a great first impression with their convenience.
Branded Cookies by Veronica's Treats

Veronica's Treats makes customized gift baskets with desserts branded with corporate logos. You can order from a wide range of baskets, from cupcakes to cookies, branded with your company name and logo.
It can be a nice and sweet gesture to introduce a prospective customer to your company. They can even do a picture on the cookies or cupcakes, so you can be more creative if you like. But going with the logo is best as it brands the whole experience.
Some top-notch companies have used the service, so it's safe to say that the desserts are delicious.
Sending cookies or cupcakes is particularly a great prospecting or marketing gift idea if it's the holidays.
Beiluner Wooden Ballpoint Pen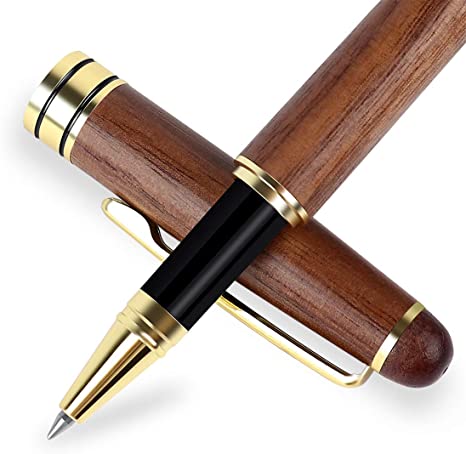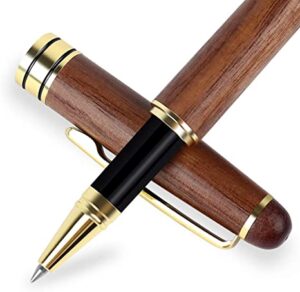 Instead of a regular branded ballpoint pen, how about a fancy wooden one? The Beiluner Wooden Ballpoint Pen has a luxurious feel with its walnut wood construction and gold accents. It's a truly thoughtful gift that your client would use and appreciate.
It's also high-quality and writes smoothly. Of course, the last thing you'd want to do is gift a non-working pen.
What makes it even better is that it comes in a beautiful black box, so you don't need to worry about packing it in gift wrap. The package also includes a stainless steel ink refill, so the pen should last a long time.
Motivational Keychains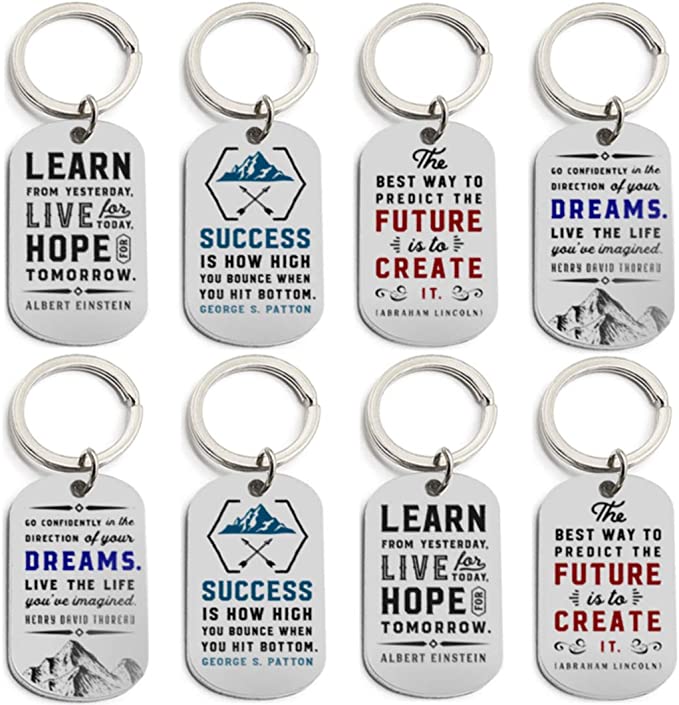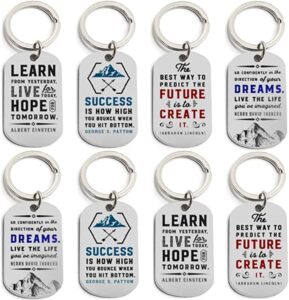 You can send branded keyrings, or you could do one better; send Motivational Keychains with Inspirational Quotes. This set of 12 keychains features inspiring quotes from famous personalities. And we all could use a little motivation here and there!
These are made from aluminum, so they are quite lightweight. Your client may use them for their house or car keys and would remember your brand every day. That's a surefire way to rope them into becoming loyal customers.
Take it to the Next Level!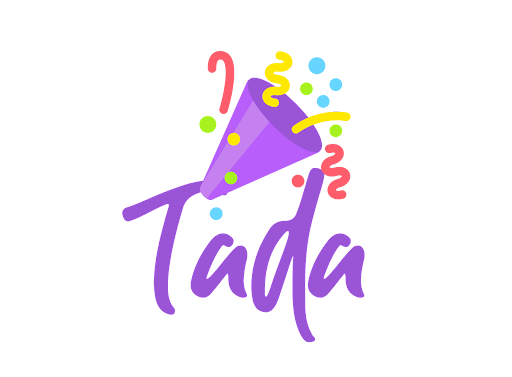 Try Tada if you're looking to grow your email marketing game and grow your list. With the best email marketing for Shopify solution, you can gain more subscribers. And when you're struggling to gain a customer's business, try any of the above gifts to make a difference.
Also read: 5 Best Discount Shopping Apps You Should Use Now On Shopify!