Many firms resort to marketing to bring in new leads and urge sales to locate more prospects to increase their income. However, many of them miss out on their most promising growth opportunity.
When developing your business, don't forget about your most valuable potential market: your current clients. Outside sales staff have a huge chance to up-sell and cross-sell and ignoring it can be disastrous.
Working on up-selling and cross-selling is a more profitable approach to developing your business than obtaining a new customer, which is 5-25 times more expensive than keeping a current one.
In the struggle for client trust in sales, the competition is as fierce as ever. Up-selling and cross-selling are two strategies for gaining a competitive advantage and increasing the value of your customers. Moreover, it's the ideal method to reach your income targets while also benefiting your business.
Up-selling and cross-selling to customers can be a tremendous opportunity for you, as well as a way to support your clients and keep their trust. Up-selling, in truth, is less about pushing additional goods and services on a customer and more about focusing on meeting their requirements.
In this article, I'll show you how a review collection app may do -and cross-selling. Are you looking forward to it? Here we go.
What is up-selling and cross-selling?
Up-selling is the technique of encouraging customers to buy a higher-end product comparable to the one in the issue. In contrast, cross-selling is the activity of getting customers to buy related or complementary things.
Even though they are frequently used interchangeably, both have distinct advantages and can be effective when used together. When done correctly, up-selling and cross-selling provide maximum value to clients while also growing income without the recurrent costs of traditional marketing channels.
Customers are frequently up-selling higher-end products using comparison charts. Showing visitors that different versions or models might better fit their needs can boost AOV and make users happier with their purchases. In addition, customers can imagine the value they will receive by ordering a higher-priced item when a company excels at up-selling.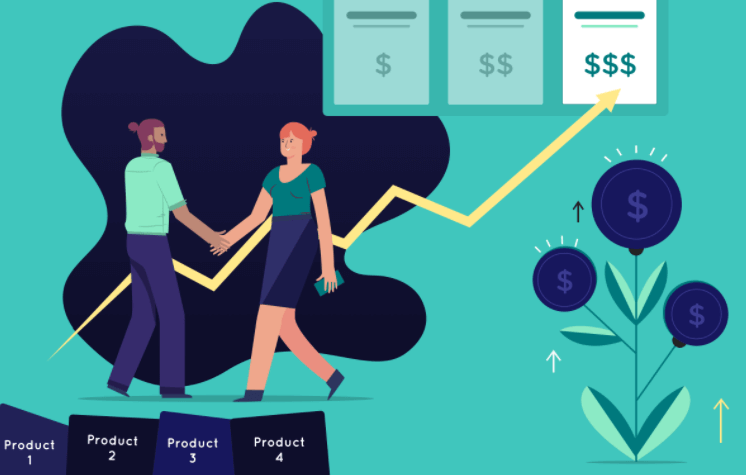 Cross-selling and up-selling are similar in that they aim to provide more value to customers rather than restrict them to previously purchased items. The business goal in both cases is to boost order value by informing customers about other product possibilities they may not be aware of.
In all cases, the key to success is to truly grasp what your customers value and then respond with products and features that match those needs.
Cross-selling is the practice of identifying products that fill different, complementary needs not met by the original offering. A comb, for example, could be cross-selling to a customer who is buying a blow dryer. Cross-selling frequently directs customers to things they would have bought anyhow; a retailer secures a sale by presenting them at the correct time.
Cross-selling is common in all types of businesses, including banks and insurance companies. For example, customers who open a savings account are frequently offered credit cards, while customers who purchase car insurance are frequently offered life insurance.
Cross-selling is used frequently in e-commerce on product pages, throughout the checkout process, and in lifecycle campaigns. It's a great way to get clients to make repeat purchases by displaying the depth of a catalog. In addition, Cross-selling can alert consumers to things they weren't aware you provided, boosting their trust in you, like the best merchant for a specific demand.
The key to success is to truly grasp what your customers value and then respond with products and features that match those needs.
Benefits of up-selling and cross selling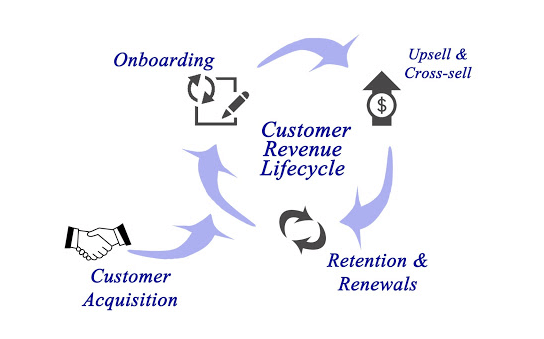 Here are some benefits of up-selling and cross-selling
**Customer Loyalty Is Boosted :** Up-selling and cross-selling are, in reality, linked to client happiness. They form bonds with the banks that they believe are looking out for their financial well-being. Customer loyalty can be a challenge in the sales sector: it's normal for customers to be disengaged and leave soon. Any action that firms may take to increase customer loyalty will help to reduce the costs of losing consumers, particularly new ones.

Profits are increased: It's no secret that a customer who buys more implies more money for your business. Therefore, growth for your organization does not simply involve retaining existing customers; it also necessitates expanding your wallet allocation for existing customers.

Increased return on investment: It might be expensive to bring on new customers. But, on the other hand, you may quickly see a profit and get a greater return on your investment by upselling and cross-selling to your customers. You've already put in the effort to promote to, identify, and sell to your customer; now, it's up to your business to get the most out of the interaction.

Maintains a healthy balance between new and existing customers' growth: According to studies, boosting client retention by only 5% boosts earnings from 25% to 95%. Therefore, maintaining a balance between the consumers you sign up for initially and the ones you keep is critical to your institution's existence.

Customers will appreciate the convenience and flexibility it provides: Upselling and cross-selling are beneficial to individuals as well as organizations. In reality, it is so effective for businesses because it is also effective for customers. Many customers do not browse around for a new organization when they require a specific product or service. They don't have to take a chance with a new firm because you give them more options or appropriate add-ons.

Customer Lifetime Value is Increased: Upselling or cross-selling will not only result in a higher initial profit after the customer is signed up, but it will also increase the customer's overall worth throughout their lifetime. If you sell a credit card after a home loan for a consumer to furnish their new home, for example, you will make considerably more money over the years than if you only make the mortgage payment.

Why are Shopify up-sell cross-sell apps used by merchants?
So, what are the benefits of upselling or cross-selling your products? If your products aren't selling, your customer relationships are likely being neglected. In an article titled client retention and acquisition marketing, Landis (2021) claims that acquiring new consumers is five times more expensive than keeping existing ones.
But just because keeping consumers is less expensive doesn't mean you shouldn't try to upsell or cross-sell to them. Upsell and cross-sell applications for Shopify are terrific methods to increase revenue from existing clients.
There are numerous Shopify upsell and cross-sell apps available, but you'll focus on a review collection app in this article.
Acquiring new consumers is five times more expensive than keeping existing ones.
Do a review collection app can perform up-selling and cross-selling?
Yes of course! Are you wondering how a review collection app can perform up-sell or cross-sell?. Why not?. Consider the situation of getting a negative comment from a customer. Then the merchant is able to give instant support on time, and thus the customer will obviously loves your service. So, there you can easily perform an up-sell or cross-sell. Is that interesting? Yes. Simple!
A WhatsApp photo/video review collection solution enables eCommerce merchants to provide post-purchase customer engagements through social messaging networks such as WhatsApp. Using instant messaging services to send an automatic review request allows retailers to collect reviews from each order. Allows merchants to provide immediate customer help in the case of negative evaluations and upsell their products to happy or loyal customers.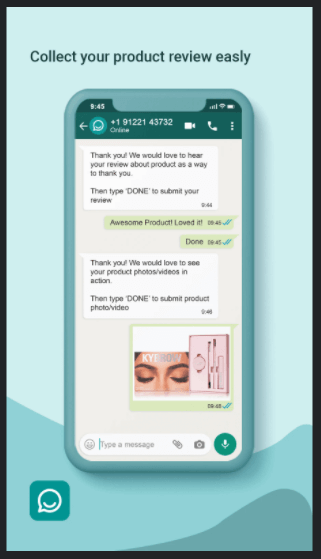 This app also assists retailers in increasing sales through up-selling and cross-selling products by providing offers and promo codes for their happy customers. This aids merchants in retaining current clients and converting new customers into loyal ones.
Which Up-sell/Cross-sell Apps would I suggest to you?
Anyway, I looked at a lot of apps and came up with the following three:
Tada is the first option (Up-sell)
Tada is a helpful push-notification app that you can find on the Shopify app store and purchase. The platform enables you to quickly add useful pop-up advertisements into your Shopify store to boost sales and convert visitors. Tada's gamified pop-up ads are a unique feature that sets it apart from its competitors. Unlike conventional adverts, which can help you offer discounts and relevant products to up-sell your products, gamified pop-ups make the experience fun.
Furthermore, because they earned the discounts and offers, they are more likely to use them and raise the value of their shopping cart.
Full Bold is the second option
Smarter Up-sell (up-sell/cross-sell/post-purchase) Bold Brain (AI for cross-sell/post-purchase recommendations) Bundles with a Twist (bundle cross-sell) Effortless Sales Motivator (order volume discount motivator)
Mix third option
Reconvert after a purchase with a post-purchase up-sell (post-purchase) Repurchase Email Up-sell AI-assisted cross-selling and post-purchase cross-selling SMART Up-sell Bundles (AI for recommendations & order volume discount motivator) Frequently Put Your Hands Together (bundle cross-sell)
Wrapping up
You're wasting money if you're not using up-selling and cross-selling in your firm. Offer appropriate items to your clients to ensure that they obtain the entire spectrum of your services and that you get the highest return on investment.
Best of luck!