Whether you find them annoying or disturbing, these in-your-face popups actually work!
This is why marketers and website developers use the basic and email popups to date and lure customers in via offers, discounts, or new products.
So if you are thinking of starting your website or web page, we suggest you up your pop up game and check out these top five popup plugins for 2022.
How do Popups Work?
Popup plugins help businesses convey a particular message, brand image, or new offering to the website visitors. You can target clients using these popups based on specific actions, eye movements, or even after a particular time they spend on the page.
In fact, as per research, popups have reasonable click rates, i.e., around 2% higher than the other promotions. So if you are headed right with the popup message, you get more conversions and subscribers to your site.
You can find several plugins with features for grabbing the attention and interest you need for your website. Some have design themes and placement features, while others are more advanced and offer increased personalization and geolocation targeting.
You can also offer a pop up game to your visitors. In this way, you can gamify the process to get better results.
However, no matter which plugin you opt for and which features you use, the aim should be to make it a hassle-free experience for the user. Therefore, the popup or email pop up should be as little annoying as possible but yield the expected results.
Best Popup Plugins of 2022
Today, hundreds of popup plugins boast of helping increase customer conversion and sales for the business, but how many of these really work?
Unfortunately, many of the plugins are not accurate enough. Some even slow down the website, so you lose most potential customers instead of finding and converting leads.
So finding the right plugin is very important. Here, we've shortlisted the top five plugins with essential features that are tried and tested and yield good results. So let's check them out.
1.   Tada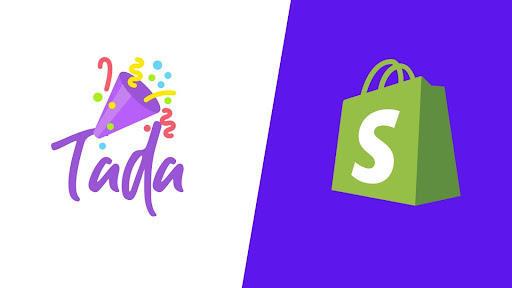 Tada is an excellent choice for those looking for an easy-to-use tool with less hassle but, of course, with all the key features for designing the perfect popup.
Whether you're looking for more subscribers or actual customers, Tada has creative, attention-grabbing popups you can add to your websites. Moreover, the platform's email integration makes it a great tool for email marketers.
In addition, there are both gamified and full-screen options to engage the visitors. You can design messages that usually offer a winning or an end reward like a discount or coupon.
There are fun games like spin the wheel for winning different coupons – depending on the visitor's luck – and picking out a gift. Since all it takes to win is a few seconds and preliminary information like the email address, users are more than ready to respond to these popups.
Through Tada, you can easily build your database and get all the subscribers' emails to send direct emails and offers to your target customers. You just have to set up the template, message, and popup timing once. Since it's all automated, the plugin will do the rest of the work for you.
2.   Elementor Pro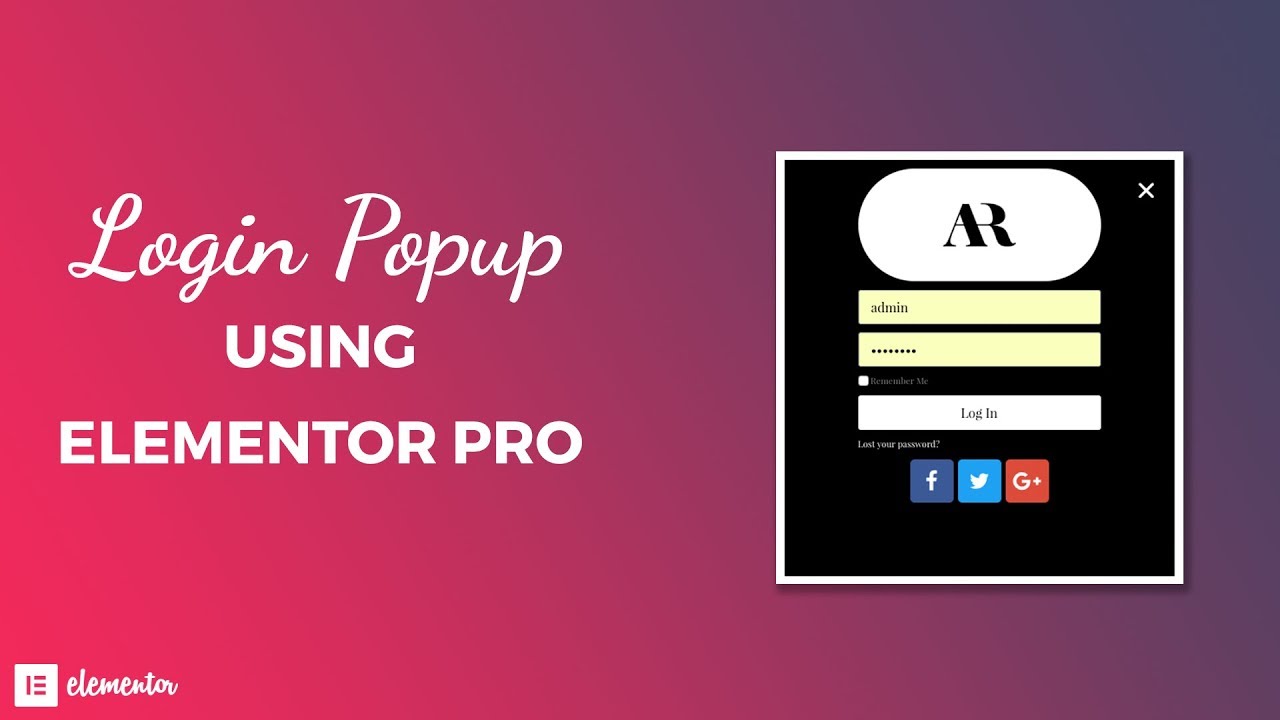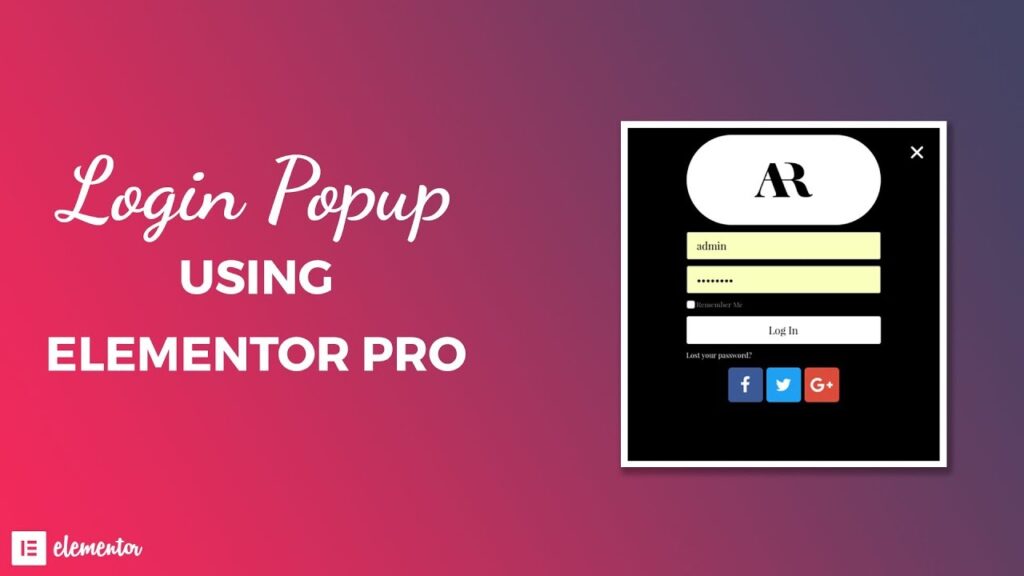 One of the most popular plugins you'll find is the Elementor Pro. It is a WordPress page builder that is easy to use and can be used to customize all parts of the popup. There's a drag-and-drop editor that you can use to create all product popups, content lock popups, email popups, subscribing popups and exit-intent popups.
The best thing is it is a very powerful plugin, so there are fewer chances of your web page slowing down or freezing. Also, seamless browsing enhances the user experience, so the chances of them clicking on your popup are very high.
You can also choose multiple popup templates to make your message more appealing and directed, just as you require. Triggers as also available to target customers based on actions like:
Scrolling
Inactivity
Time
Clicking
Exit intent
Further, a dozen email pop up tools make integration with Mailchimp or AWeber a breeze. You can also use various buttons, timers, and other widgets for your popups, making them interactive and attractive.
Another feature is the popup form. You can opt for the fly-in or full-screen display, depending on the message and choice. However, this plugin doesn't have the A/B split testing feature nor any built-in analytics to assess the viability of the popup.
3.   OptinMonster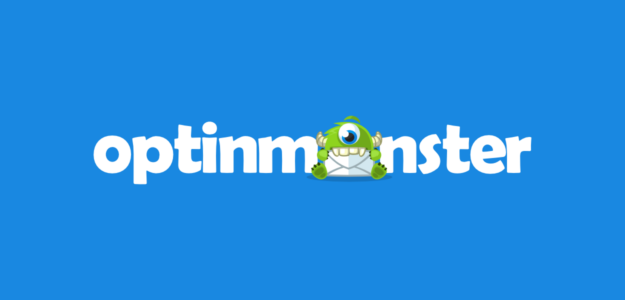 If you are looking for a free plugin that works best for popups, the OptinMonster is your best bet. There are various options for creating popup designs like slide-in messages, floating, and lightbox designs.
In addition, the plugin is feature packed and enables users to create countdown timers, games, or welcome mats to add pizzazz to the popup message.
The interface is really easy to use; there's the drag and drop builder where you can add sounds, animations, and other features to your popup message.
The most striking feature of the plugin is its ability to get you to the right audience for your message. You create specific rulesets to send your message to the right people only, saving your time and increasing your chances of getting the right leads.
Furthermore, you can also target the audience using past behaviors and specific actions.
Email integration is amazing with OptinMonster's ability to liaise with over thirty-five CRM (customer relationship management) and email marketing tools and platforms.
One downside is that though the plugin is free initially, it restricts the analytics, and you only get two campaigns, 300 page views, and 500 campaign impressions a month. So if you wish to get all the benefits, you'll have to purchase the premium account.
Also read: https://trytada.com/how-to-disable-popup-blockers/
4.   OptiMonk

OptiMonk can be used on platforms like Shopify, WordPress, BigCommerce, etc. One great feature is that you can use the analytics to take specific actions.
You can also use the smart features to find the right users to target and show specific messages. These messages can be sent based on the user's historical patterns, hover time, other information, and even the page viewership status.
These set the basis for triggering the popup messages. You can send out specific messages to a particular audience based on their history, scroll, clicks, exit intention, and time spent on the page.
However, the platform doesn't provide advanced-level targeting features like URL queries, tag and category targeting, etc.
OptiMonk enables you to engage the unresponsive visitors by getting them to sign up for emails or SMS lists.
Plus, since you can detect when a user is about to leave, you can get them a discount offer or any other deal to enable them to finish the purchase before they leave. Hence, there will be fewer cart abandonment issues.
Furthermore, since you learn so much about user behaviors, their choices, and frequent purchases, you can further market your products by offering recommendations or informing them about sales or offers on their favorite products.
5.   Popup Builder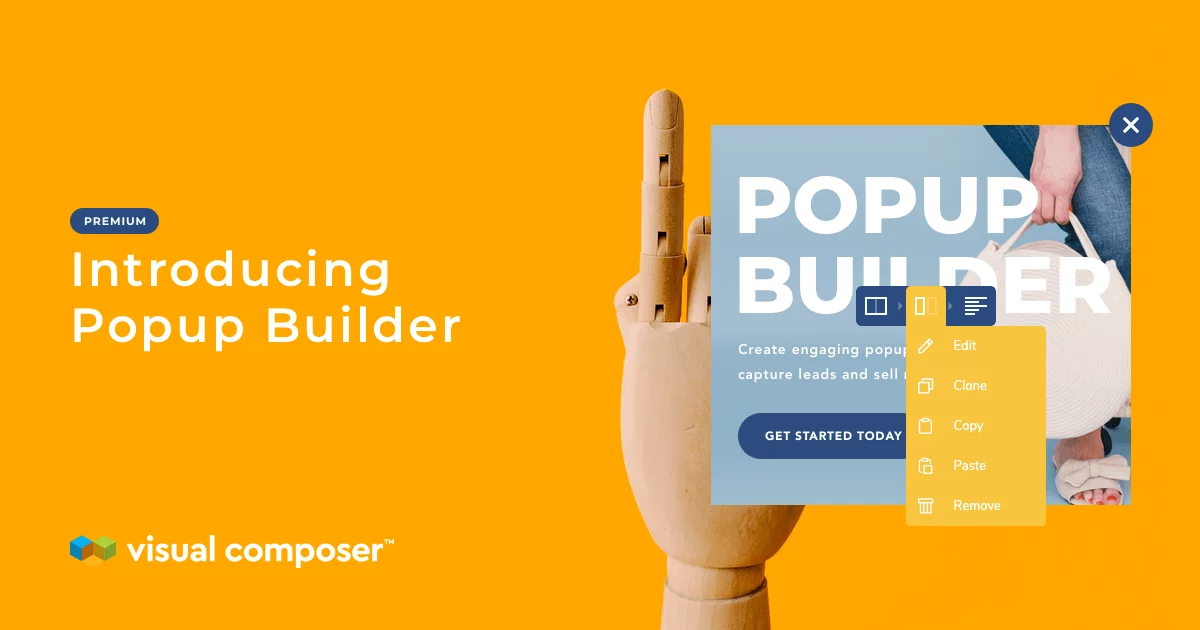 Now, if you like a pro version of the popup plugin, the Popup Builder is fast and powerful and comes with advanced features that enable you to target the right audience. Targeting is most refined in this plugin.
You can design creative messages using animations and features like time delays, auto closing, and retargeting.
Then, certain specific actions can trigger the popup, like when a customer adds a product to the cart, stays inactive, visits a page multiple times, or simply hovers over or thinks about a particular product.
Moreover, depending on the location, URL queries, and user roles, you can also send out customized messages to the users. These messages are more direct and have better chances of getting the results.
Then there are multiple designs to choose from like countdowns, images, subscriptions/contact us forms. Email integration is limited, though, it can integrate with weMail, but for other platforms, you will have to use additional plugins.
Moreover, the basic version is free, but certain extensions can be purchased to access additional features.
Tips for Selecting the Right Popup for Business
To achieve the desired results, i.e., get more conversions and loyal customers, you must carefully select the right plugin for your business. Here are some tips that'll help:
Find a plugin with the drag and drop builder to customize the design and box.
Go for the plugin with several templates for designing the popup.
Go through the plugin, and see which campaign types it offers.
Check for the trigger points of the popup.
Make sure to opt for a popup with A/B testing and other tools to assess your campaign.
Conclusion
Now that we've seen the features, the good and the bad of the top five popup plugins, which is the right one for your business? If you want to up your pop up game, getting your team on board and seeing which features mean the most to you is best.
Check out the team's ability to handle the plugin and start with a basic version to see how it goes.
However, the point is to get the most out of the plugin, whether it's basic or advanced. So set clear goals, get your team in on the plugin, and get down popping!
You may also like: What is a Popup Form? And 6 Examples of Highly-Effective Popup Form