Tell a friend about Tada!
Both you and your friends will receive a free month off one of our premium plans
Refer your friends to Tada! We'll thank by giving a free month off one of our paid plans to both you and your friends 
To increase your Shopify sales and subscribers immediately!
Pop-ups for every audience & every merchant
Create a pleasant user experience that will grow your email list and revenue.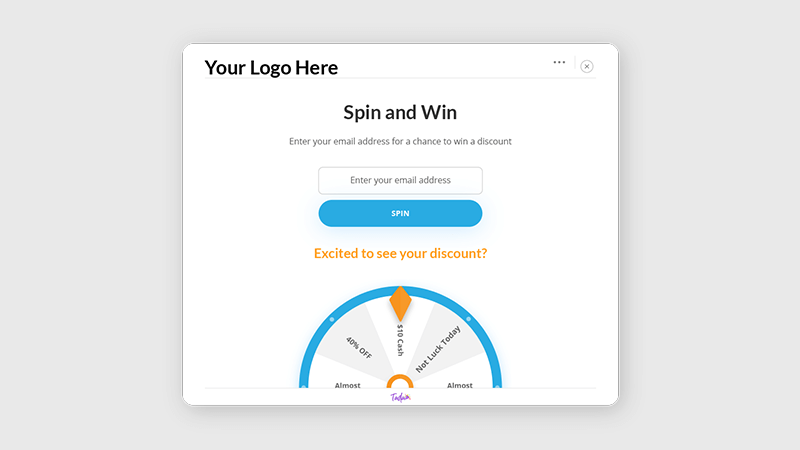 Unleash the power of gamification!
Add your email and spin the wheel to find out what coupon you've won.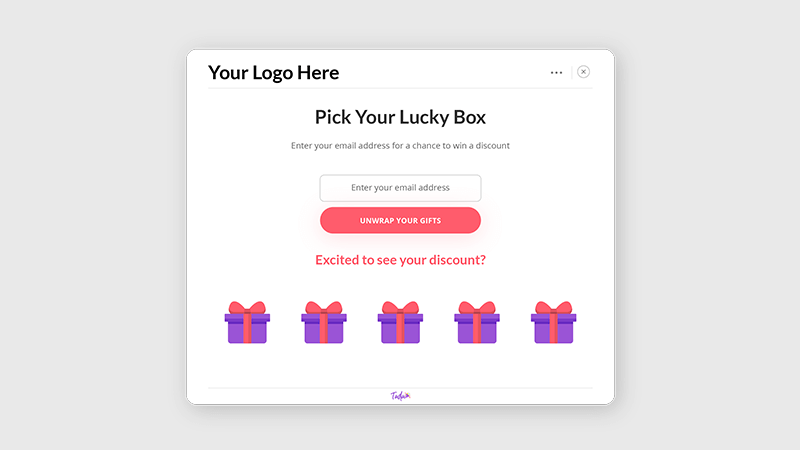 Eeney Meeney Miney...
Unwrap one of the gifts to unveil a great discount. A great game alternative to the wheel.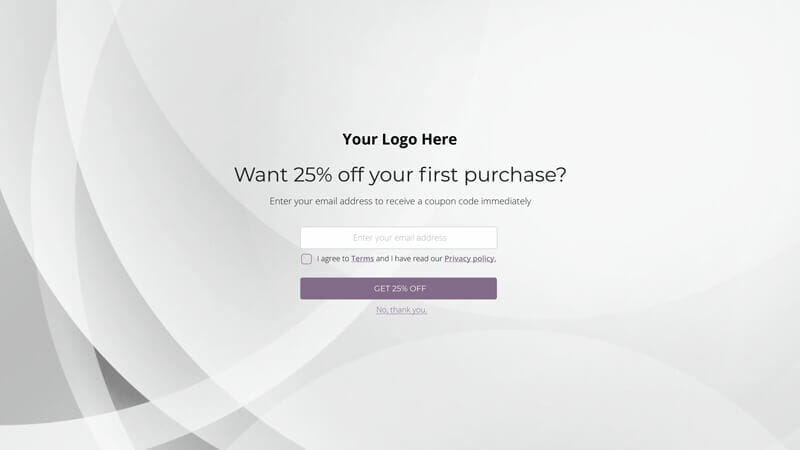 Are you looking for something more elegant?
Our full-screen modal popups are the perfect alternative to gamified pop-ups.