Online stores come with many conveniences, so they're great for tech entrepreneurship. But they also have their own set of problems, especially when the competition has become so tough in recent years.
So, if you're a Shopify store owner struggling to generate and convert more leads, there is an obvious need to change your strategy. But, interestingly, some great applications can help you achieve those magic numbers and boost your sales in 2022.
Having application assistance will allow you to devise a more robust business strategy, ultimately helping you to achieve exponential growth. Interestingly, these strategies aren't as hard as you might think.
Let's find out some of the best Shopify apps to speed up your marketing, checkouts, shipment, and other critical parameters of your Shopify store. So get ready to automate and optimize and enjoy more sales in 2022.
1. Instafeed
Social media platforms like Facebook and Instagram are valuable sources for online stores, as 40% of buyers start product searches with social media. So, if you want to divert the Instagram audience to your Shopify store, try using Instafeed.
In addition to increasing your online traffic, Instafeed also helps you convert more, so it's a great place to invest as far as social media marketing is concerned.
For example, when you add Instafeed to your Shopify store, it will add an Instagram feed where you can see the photos of users who purchased from your store.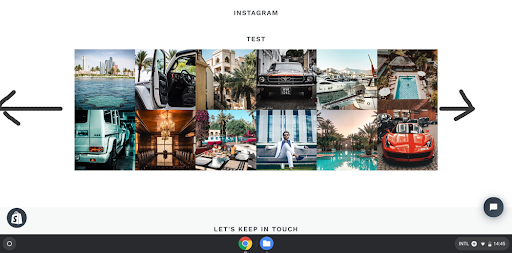 So, this is a great option to go with your Instagram business account, helping convert your followers into potential buyers.
Instafeed is a compact, lightweight, and fully compatible solution for your Instagram marketing, making it one of the best apps to integrate with your Shopify store.
2. Wiser
Ask any marketing expert, and they will tell you the value of personalized marketing, especially online. Wiser is a personalized marketing tool developed by Expert Village Media Technologies. It uses Artificial Intelligence to display the relevant products to the users.
As a result, it can boost your sales up to 30% by generating unique product recommendations according to your store layout. So, it's pretty much a seamless integration to your Shopify store.
As the users receive relevant product recommendations, Wiser gives you a good opportunity to enhance your sales and boost your conversions. Moreover, it's an excellent tool to generate more leads too.
3. SEO Booster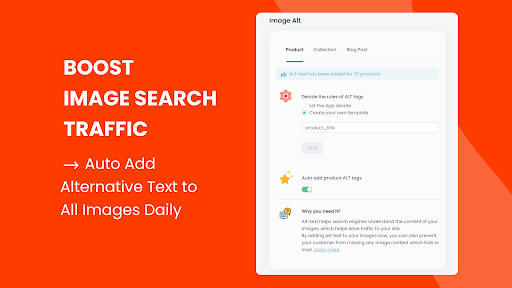 SEO Booster is all about marketing your Shopify store through proper SEO techniques. As a result, your Shopify stores will receive more organic traffic through better rankings on search engine pages. This is a great option for big sales seasons like Black Friday.
The best thing about SEO Booster is its simplicity of design and optimization algorithms. You won't need to be a tech geek or SEO expert to devise a useful SEO strategy. Moreover, constant full-day support is available for the users, making it a great option, especially if you don't have an SEO expert on your team.
SEO Booster features the standard SEO tools like Bulk Meta tag optimization, broken link detection, Sitemap, and Alt texts for 50 goods. Moreover, a pro plan at $39.99 features some more tools. Finally, the Unlimited plan offers more advanced SEO tools at $79.99 per month.
4. Automizely Emails & Pop Up
If you want to take your popup game to the next level, you can go for Automizely Emails & Pop Up. This tool offers a simplistic design for email campaigns where you can design the perfect email without deep knowledge of graphic design.
So, you can send customized emails to your audience to stand a better chance at converting your audience into buyers. It also includes templates for sharing coupons, specials, abandoned cart recovery, and product news.
This app is great for Shopify stores looking for email campaign solutions for their stores. Right now, it has helped nearly 800 businesses, and more importantly, it's available for free.
5. Tada – Exit Intent, Spin to Win Popups, Newsletter Discount Gift Game
If you want to enhance your current leads and boost sales for your Shopify store, go for Tada. It's a versatile app that allows you to collect more email addresses through different pop ups.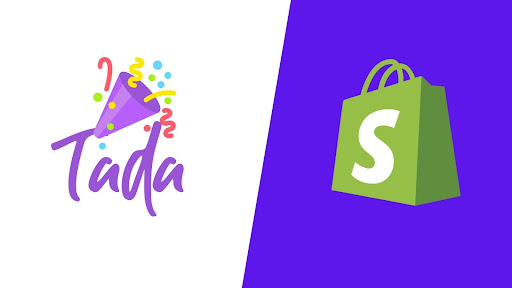 In addition to using exit intent technology, Tada provides gamification and conversion tools to prevent early exits from your Shopify webpage.
It also offers several discount and coupon features to engage new subscribers and convert them into consistent buyers.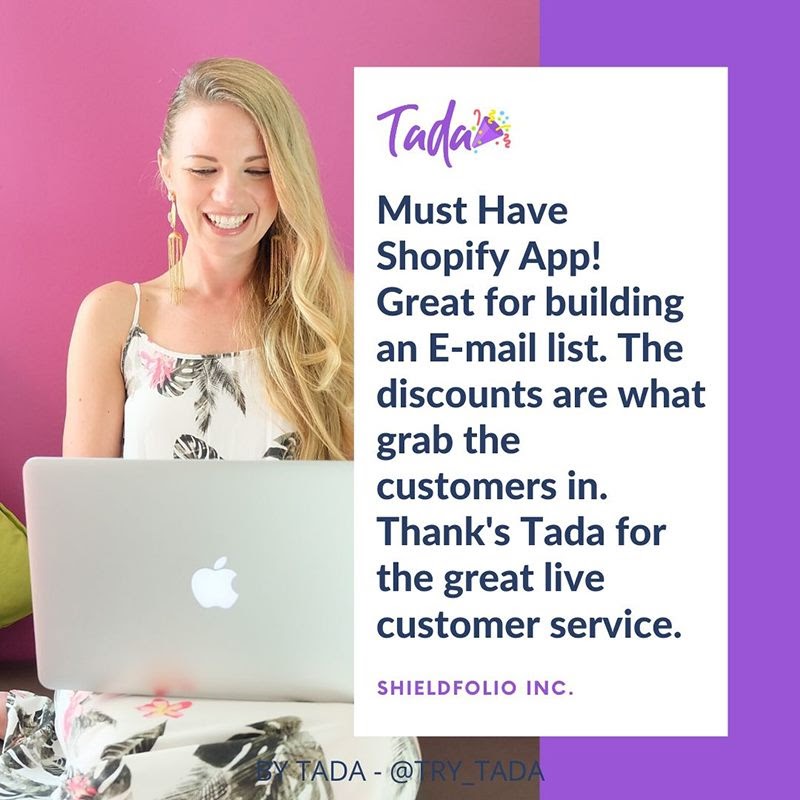 Whether it's about email marketing or integrating with the latest marketing tools, Tada gives you a chance to boost your online sales at every front. Analytics, customization, lead generation, and email validation, Tada has it all.
The pricing starts at just $9.99 per month, and there is also a basic package available for free.

6. Recom.AI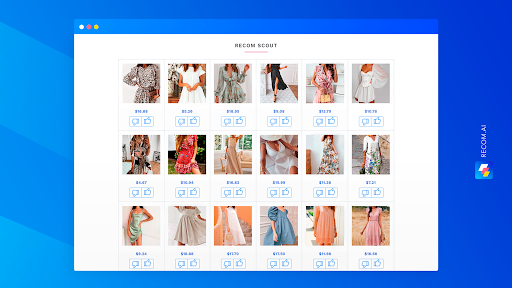 Recom.AI uses AI-powered algorithms to help Shopify stores with upselling and cross-selling. Experts believe it's the most effective technique to boost sales and convert more visitors.
Recom.AI offers unlimited cross-sell and upsell options, providing gamification and real-time product recommendations according to customer preferences. Moreover, it lets the visitors like and dislike items and adjust the recommendations accordingly.
Thanks to a library of pre-designed widgets, it helps you pick the most relevant themes that can boost your sales and help you in your upselling campaigns. More importantly, you don't need to be a design expert in designing these campaigns. Recom.AI does most of the stuff itself.
It also features goal tracking, in-house analytics, and a seamless, responsive design with intuitive navigation tools.
Also read: Top 6 Shopify exit popup apps to boost your sales instantly
.
Also, configurable product display options, checkout, shopping cart, and collection pages make it a complete package for any Shopify store. Recom.AI comes with a -day free trial and a monthly price of $19.99.
7. Spently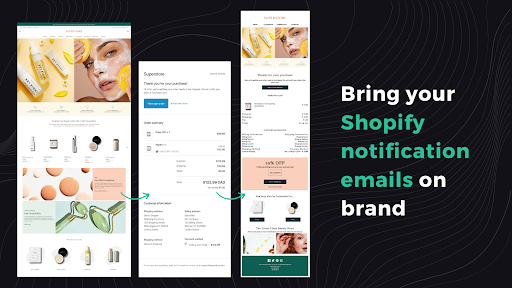 Spently is an email marketing tool to help you generate more leads and convert the existing ones. The interesting bit about Spently is its ability to use the already sent emails to boost your conversions. So, you don't need to design new email marketing campaigns and wait for the customer's response.
So, welcome emails, order confirmation, delivery notices, and Shopify Receipts yield better open rates. These are the sort of emails that your customers want to see more. As a result, Spently can help you upsell your Shopify products up to 10%.
It also features personalized recommendations, updating the customers with their orders. It quietly builds customer trust and strengthens your relationship for the long run.
Automatic follow-up emails and abandoned cart recovery emails with incentives are some of the other notable features you can use with Spently. Spently is available for a flexible price starting from $99.99 to $199.99 per month.
8. Judge.me

Product reviews are one of the essential elements for any online store. With Judge.me, you can enjoy a long list of different review features like video and photo reviews, badges, email requests, on-site widgets, reminders, and much more.
Judge.me also adds star ratings that appear in Google Search results, making it easier for online visitors to make quicker decisions about visiting a page.
In Shopify circles, Judge.me enjoys a strong reputation, and it's one of the most popular Shopify apps on the market today.
It's super easy to set up, and you can import your existing reviews to this app seamlessly. It also gathers product reviews automatically, displaying them on search results and giving you a better SEO ranking as a result.
9. UpPromote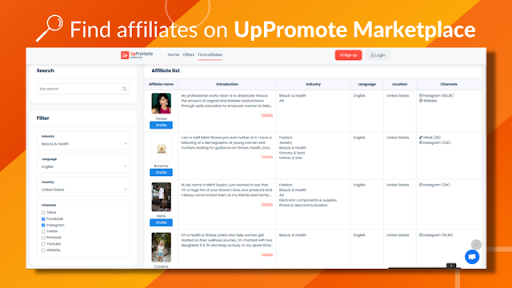 UpPromote is a great tool for affiliate marketing, allowing you to use affiliate tools like social media, websites, and networks as promotional tools for your Shopify store. This means that there is no upfront cost, and it can generate substantial sales and leads during the process.
Because of such a simplistic solution, UpPromote is a flexible option for any business size and type. It boosts your affiliate marketing revenue and can help you to manage and earn profit from your marketing tactics.
With real-time tracking and a simplistic design, UpPromote becomes a viable option to establish robust marketing strategies for your Shopify store.
10. DelightChat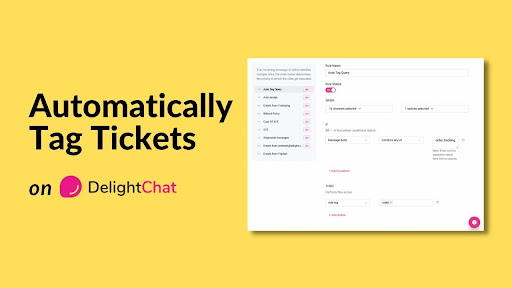 Managing a business across different platforms can be slightly complicated, but it all becomes quite seamless if you have tools like DelightChat. With this tool, you can control multiple channels like Instagram, Facebook, Whatsapp, and Email from a single dashboard.
Moreover, you can contribute and collaborate with the team members, manage support tickets and respond to customers without over-responding.
DelightChat is a great option for easy and smooth customer correspondence, allowing you to start with the tool within a couple of minutes. You can automate nearly 40% of your customer support tasks with this app. So, whether it's assigning tickets, responding to queries, ticket tagging, or anything else,
11. DSers
DSers is designed to provide shipping solutions for your Shopify store. This app helps with dropshipping for AliExpress. More importantly, it can unravel new suppliers and products at considerably lower prices. With DSers, you can place multiple orders, helping you save more time.
Also, it uses fast and efficient delivery mechanisms from AliExpress. Therefore, it's a great way to expand your business in a limited time. The cost of optimization and supplier location is quite low, making it a great option for smaller businesses.
Conclusion
If you're working with a Shopify store you need to try these apps. If you haven't, you're probably missing out on some amazing marketing and conversion opportunities.
Now that you know the top applications for your online store, it's high time you integrate these tools to take your business to new heights.
You may also like:6 Tips For Creating Your Shopify Rewards Program