Since Shopify is easy to understand and set up, it's understandable why millions of retailers around the world have set up their shops on the platform. However, an increase in the number of sellers also means tougher competition.
If you want to boost your sales and stand out from other sellers, you need the right tools at your disposal. Fortunately, the Shopify app store has thousands of apps in different categories, including scheduling, marketing, and testimonials tracking.
Below, we discuss the ten best apps to enhance your Shopify sales.
Email Marketing Apps
Wordstream reports that every dollar spent on email marketing generates revenue of almost $44. That makes email marketing the most lucrative and robust marketing channel, even better than social media.
Thus, you need to know all the best Shopify apps for email marketing if you want to improve your customer retention and return rate.
1. Conversion

Price: Plans start at $9/mo, depending on the subscriber number
Free Trial: 30 days
Conversio is arguably one of the best apps to increase Shopify sales since it sends follow-up emails, newsletters, and abandonment emails to your customers. Previously, the app was called Receiptful, but its name was changed recently.
Since it's an automation app, you can set up an email marketing campaign for your store and send emails to customers accordingly. For instance, if Customer A abandons their cart, you can send them an email to remind them of their pending purchase.
Additionally, the app allows you to segment your customer pool, giving you information about your customers' preferences, engagement data, purchases, and demographics. Moreover, it integrates with LoyaltyLion, JustUno, Smile.io, and Optinmonster.
Here are some features of Conversio:
On-Brand Receipts: You can optimize your email campaigns with expertly curated templates and send shipping coupons to customers.
Visual Product Reviews: Since your customers can upload photo reviews, your sales increase due to user-generated content.
Newsletters: The app lets you email newsletters or send personalized emails to specific customers.
Abandoned Cart Revival: By sending product reviews and coupons to customers, you can lower cart abandonment rates.
2. Omnisend
Price: The plans start from $16/mo, depending on your subscriber count
Free Trial: 15 days
Another amazing small business marketing app for Shopify is Omnisend, which is ideal for automation in multichannel flows. With this app, you can create an omnichannel system for marketing by combining your most important channels, such as Google, Facebook, and websites.
Here are some ways in which you can use this app to convert visitors into regular customers:
Product abandonment workflows
Welcome emails to new subscribers
Cart abandonment emails
Reactivation emails for customers who are likely to come back
Product reviews
Moreover, you can create remarkable newsletters for your campaign using the app's drag and drop builder. Since some ready-made templates are already available on the app, you can use them too.
Omnisend also lets you target customers through segmentation using the following criteria; specific product shoppers, likely to return shoppers, high-value buyers, and first-time customers.
3. Shopify Email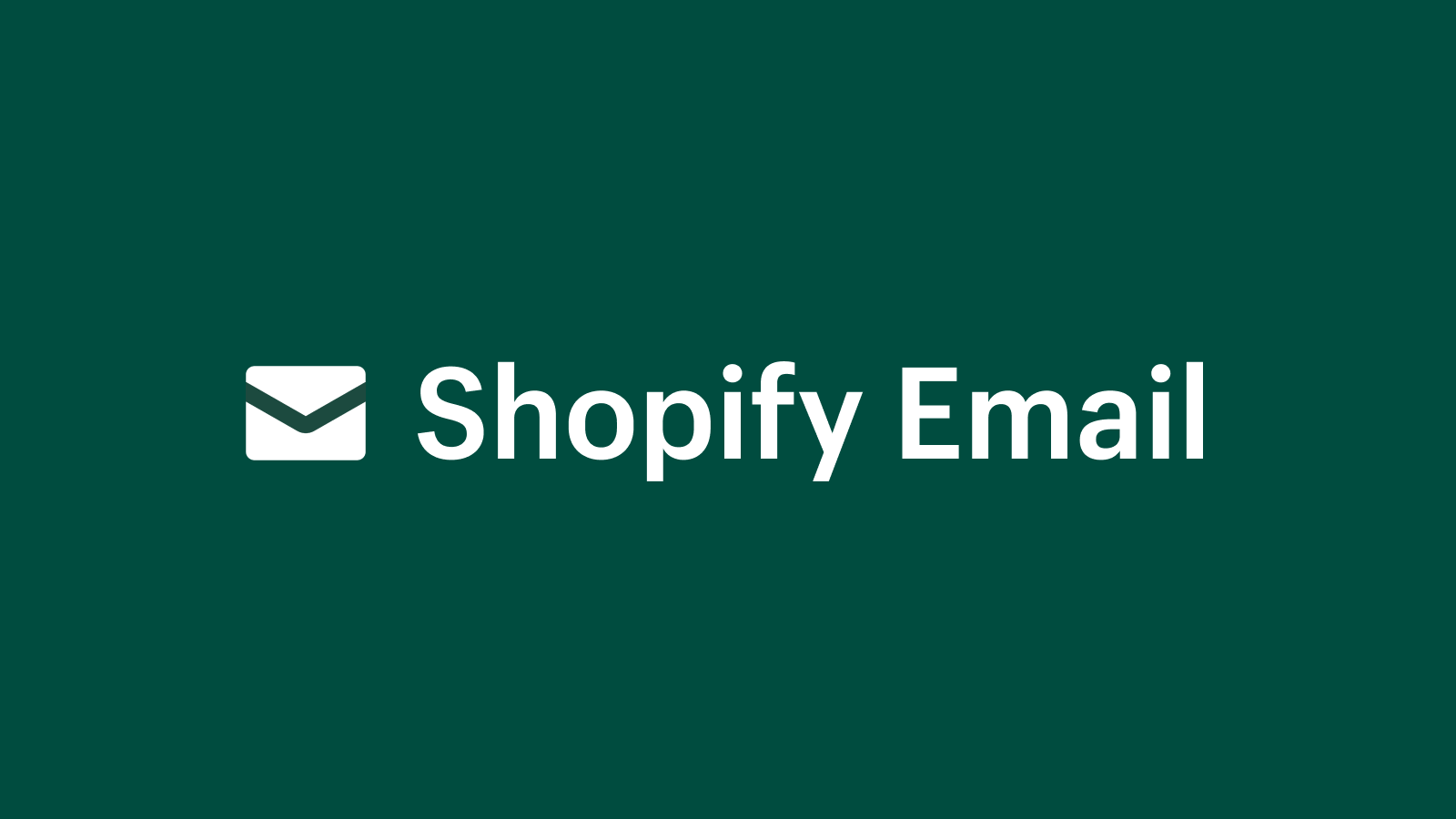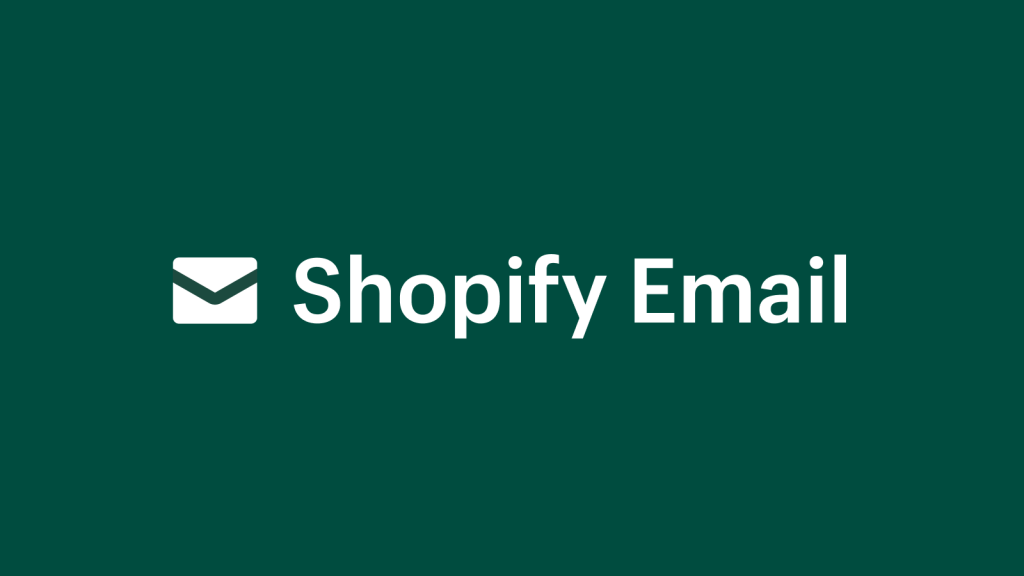 Price: 2,500 emails for free every month and $1 for every additional 1000 emails. No monthly fees.
Free Trial: Free 2500 emails per month
Shopify Email is a small business marketing app that lets you connect with your customers through emails and build a lasting relationship with them. Using this app, you can send customized and branded emails to people who have subscribed to your newsletter – and that too from your Shopify admin directly.
The app has ready-made templates that can be used to create newsletters. You can put logos, prices, descriptions, and images directly from your Shopify store to these templates. Alternatively, you can customize emails by adding images, buttons, and text to them. More importantly, this small business marketing app also lets you segment emails to ensure you're targeting the right crowd. The track results show you purchases and click-through rates, which are important insights for determining your future campaign plans.
Subscriptions Apps
Some of your visitors might not shop from your shop simply because you do not offer the payment option they prefer. Therefore, it's important to have the right apps for providing a multitude of payment options to your customers.
4. UpPromote: Affiliate Marketing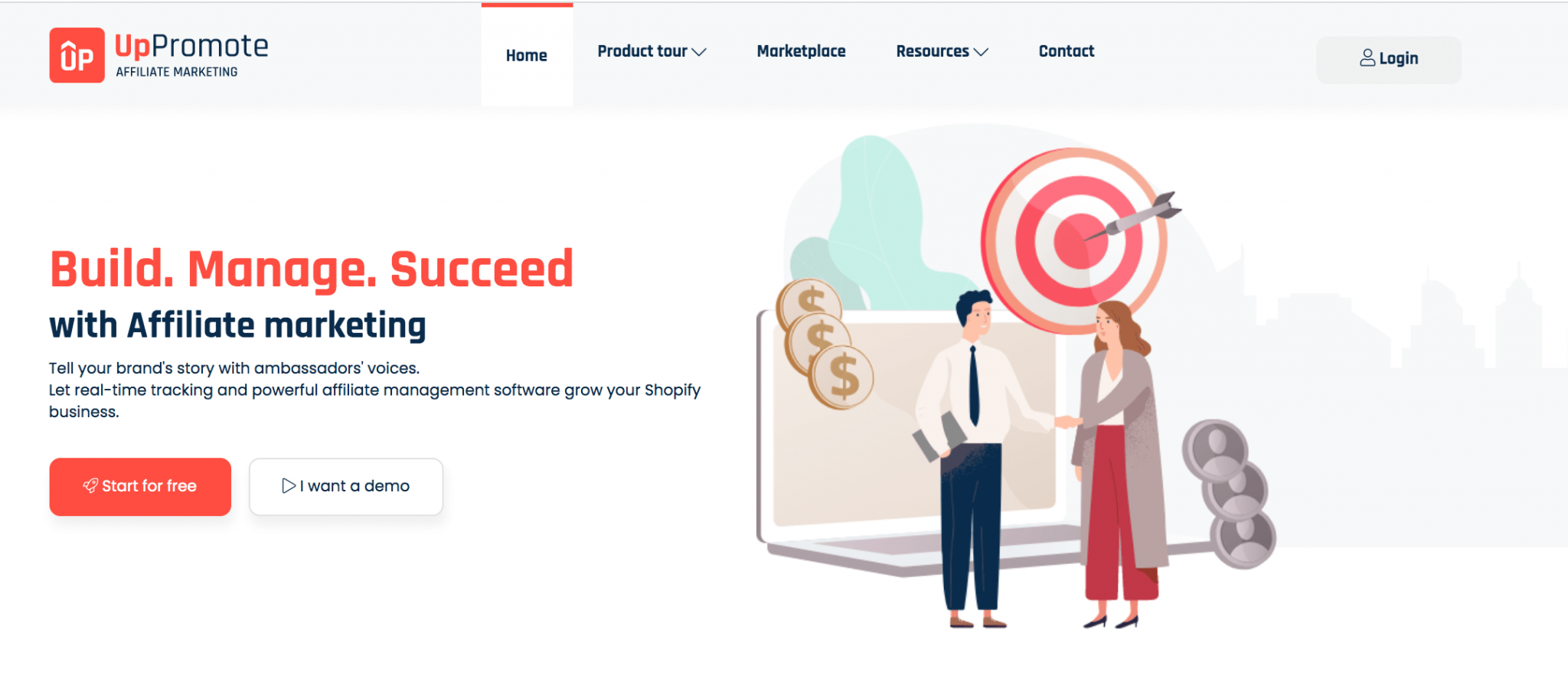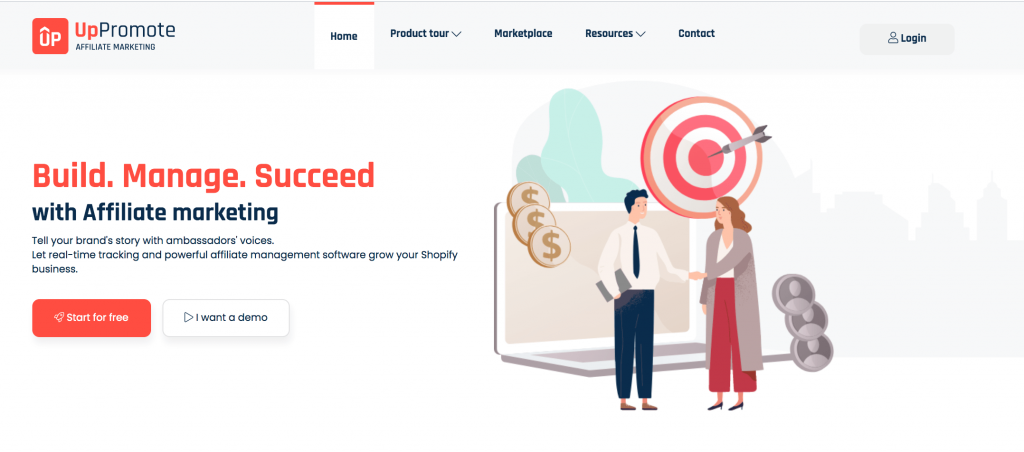 Affiliate marketing is an ideal marketing model for dropshipping businesses to advertise your products and increase revenue without any upfront cost. And UpPromote: Affiliate Marketing is an all-in-one marketing tool to support you build, track and succeed with affiliate marketing.
No technical knowledge is required, UpPromote is friendly for newbies. With UpPromote, you can create unlimited offers, get affiliates signed up on a registration form and let them promote with links or coupons. The app allows you to track all referral orders and your affiliate's performance via multiple tracking methods.
Besides, you can grow your affiliate team by getting featured on UpPromote marketplace to attract potential affiliates, using Converting customers to affiliates feature, or Multi-level Marketing feature. Therefore, UpPromote is a great supporter for you to succeed with affiliate marketing.
Key features:
Simple setup: If you are new to affiliate marketing, the quick onboarding process and guideline systems will help you understand basically about how things work.
Auto-generate referral affiliate links and coupons.
Communicate directly with your ambassadors via in-app chat feature, or sending bulk email feature.
Integrating with PayPal allows you to perform payment processes for your affiliates automatically within a few clicks.
5. Subscription & Recurring Order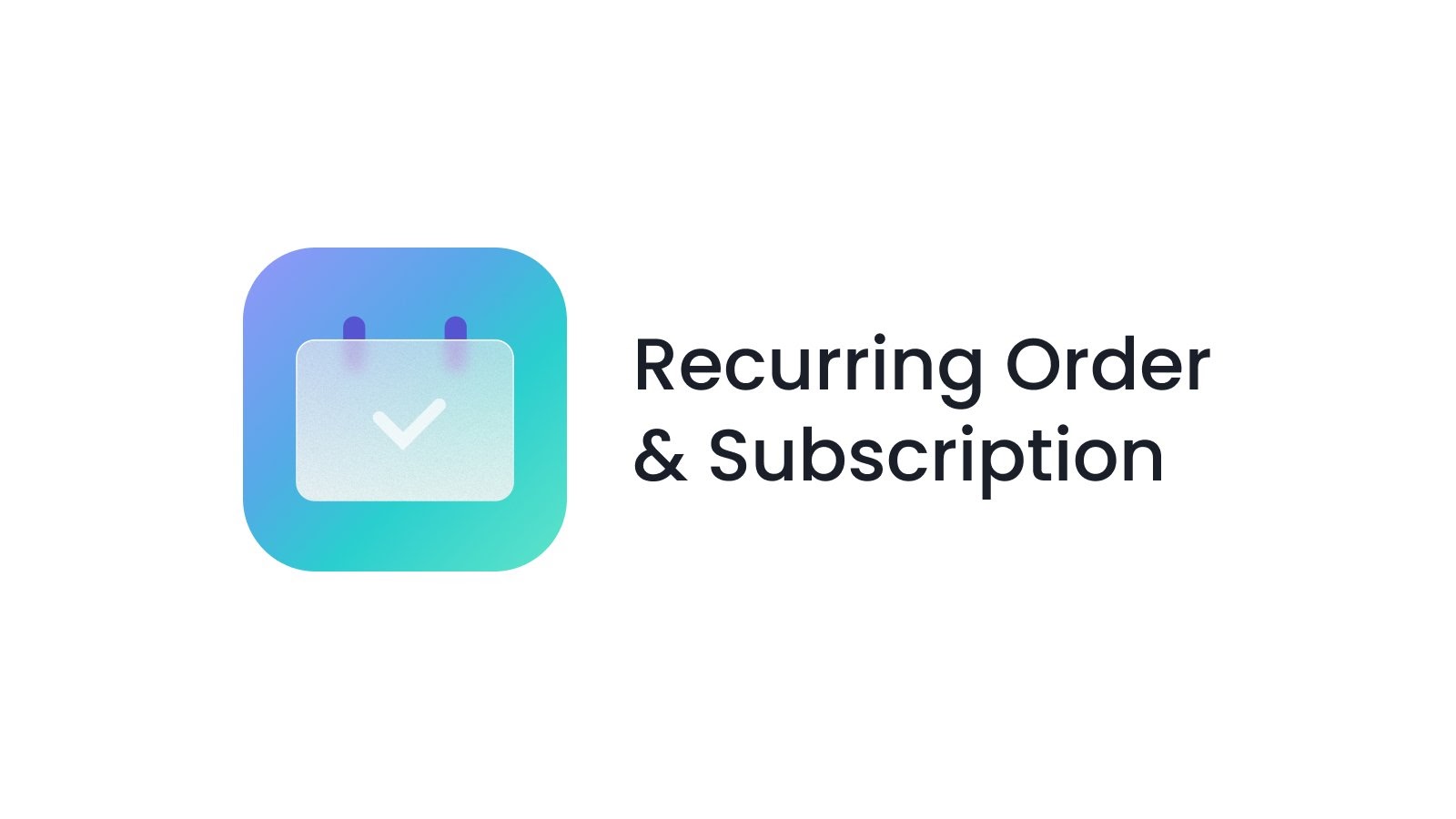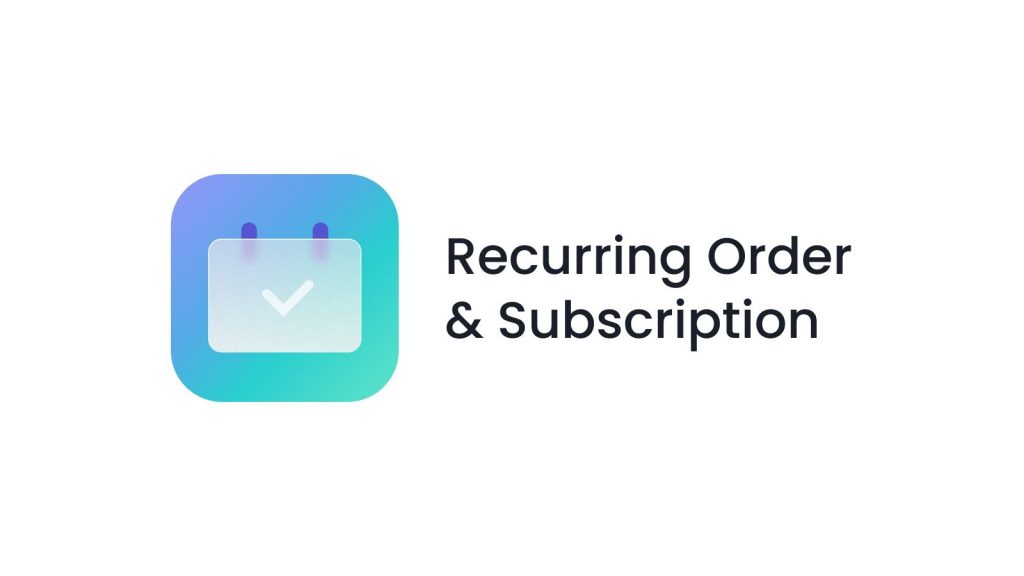 Price: Plans range from $15.95 to $29.95
Free Trial: A free plan
If you sell something that requires monthly subscriptions, the Subscription & Recurring Order app can help your customers seamlessly pay every month, quarter, or year for your services.
Basically, it works by showing a subscription option to the customers on the product page. When a customer subscribes to it, they receive an automatic invoice every month.
Here are some features of this app:
Automatic Invoices: Since the app makes the invoices for each customer's recurring payment, you don't have to do this manually every month.
0% Fees: When using this app, there are no fees on recurring items.
No Registration: Your customers do not have to register or sign up when subscribing to a product or service.
No Separate Carts: Since this app brings all orders – subscriptions and regular purchases – in the same cart, you can manage your orders easily all in one place.
Taxes and Shipping: The app adds shipping and taxation charges to the final price.
Reminder Emails: Depending on your branding or style, you can send personalized emails to your customers before sending the invoice to remind them of the upcoming payment.
Most importantly, the app offers 24/7 support to ensure you can get help at any time of the day when you find yourself in a pickle.
Popup Apps
A Shopify pop up can do wonders for your stores, especially if you're offering a coupon or a surprise discount to your customers. It's also a great way to increase your sales and keep customers interested
6. Quick Announcement Bar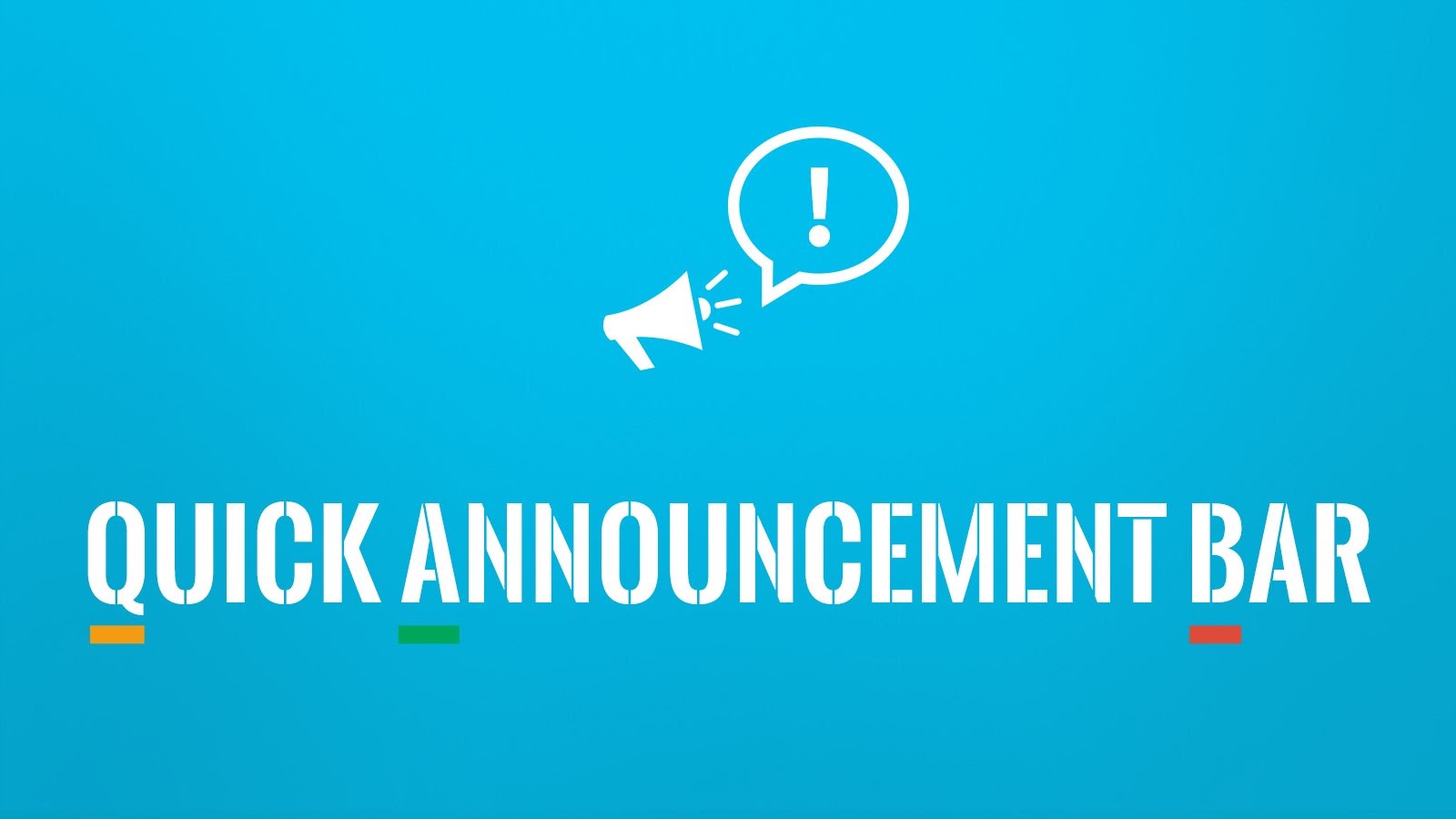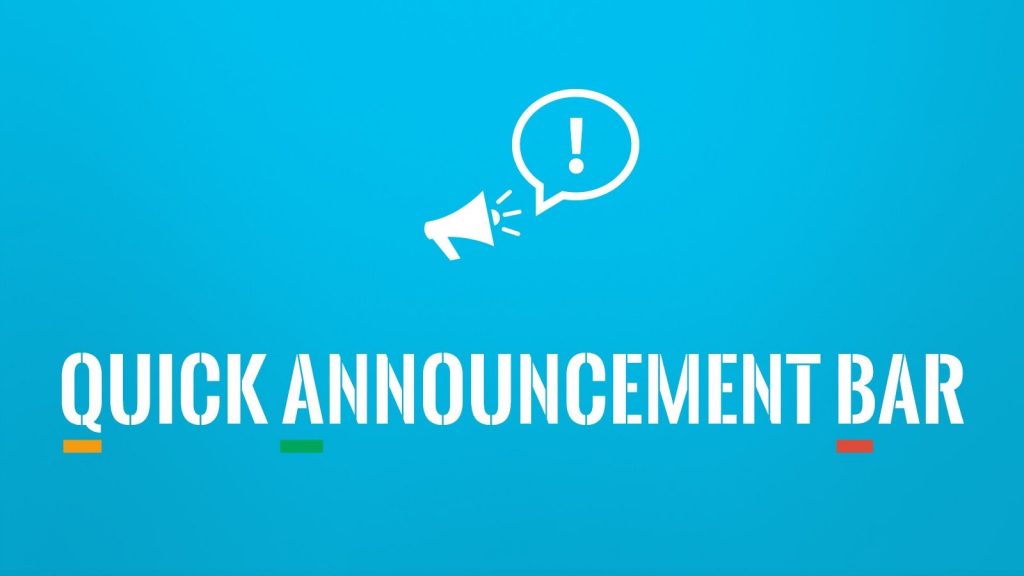 Price: $9.99/month or $99 billed annually
Free Trial: Free plan available
Quick Announce Bar does exactly what its name says; it lets you show your customers a quick announcement, such as a discount offer or free shipping. With this Shopify pop up app, you can always keep your visitors in the loop by sending them updates and showing promotions on products they're likely to purchase.
Since you can use advanced targeting to show the right announcement to the right customer, this app is pretty helpful in terms of segmentation. Here are some features to look forward to:
Geo Targeting: If you only cater to certain geographical locations, you can show the display bars to only people coming from certain countries. In this way, you won't have to cancel any orders that cannot be fulfilled.
Display Page Targeting: With this feature, you can show the announcement bars on only certain pages, such as the home page or the collection page.
Source Targeting: Similarly, you can also choose to show different popups to customers coming from different channels, such as Twitter or Facebook Ads.
Unlike some other Shopify popup apps, this one is pretty easy to use. You can choose the location for the display bar and even add emojis to the message. More importantly, the popup is optimized for devices, including mobile phones.
7. Better Coupon Box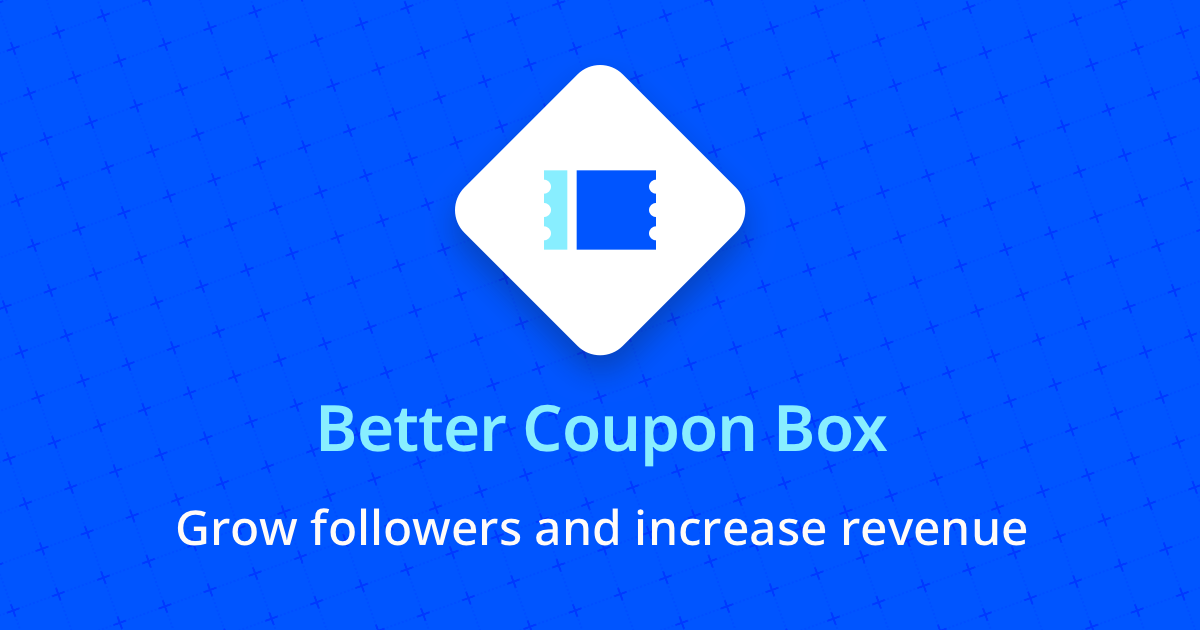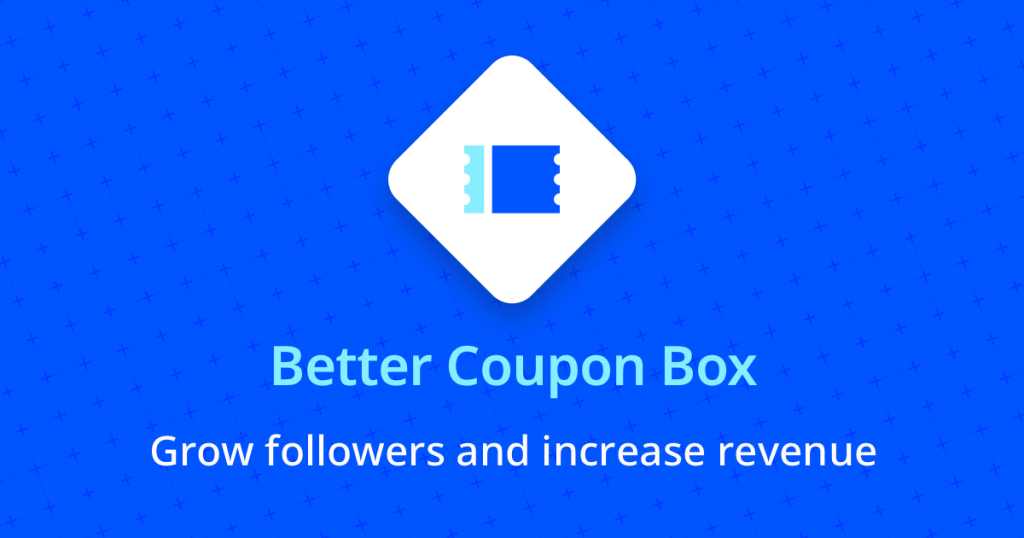 Price: $30 / 3 months
Free Trial: No
Better Coupon Box is among the best popup apps for Shopify since it lets you convert visitors into customers by showing them promotions and discounts. Since the app is relatively user-friendly, it's easy to work with.
It also has exit-intent technology, allowing you to show your visitors a coupon box when they're leaving your store. The theme customization feature of this app lets you make the coupon box suit your brand's vision and color scheme.
Gamification Apps
38% of the respondents of a survey said they liked to shop from companies that had interactive gamification on their websites. Thus, you should incorporate a spin to win app in your Shopify sales strategy to make the customer experience more enjoyable.
8. Tada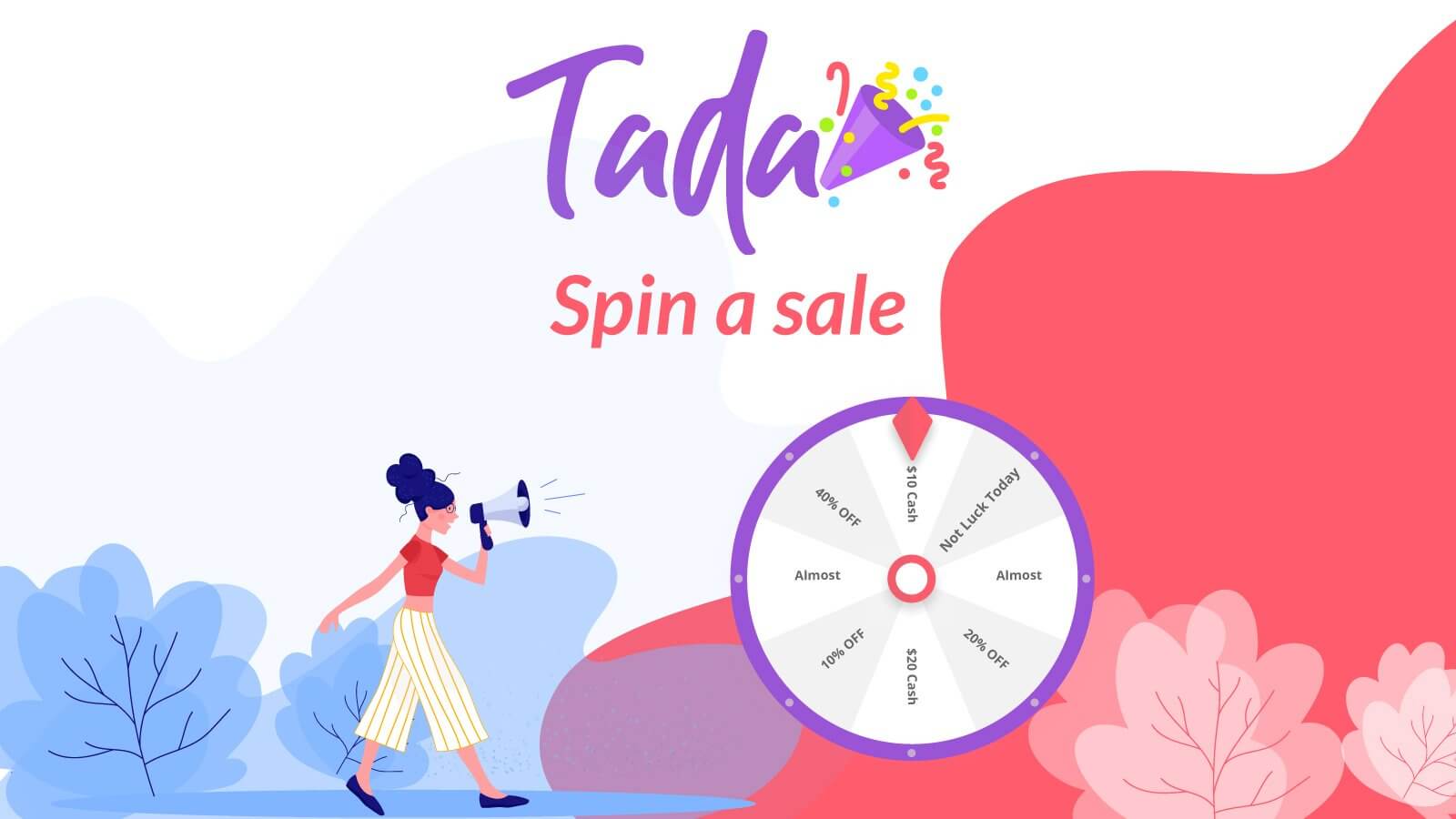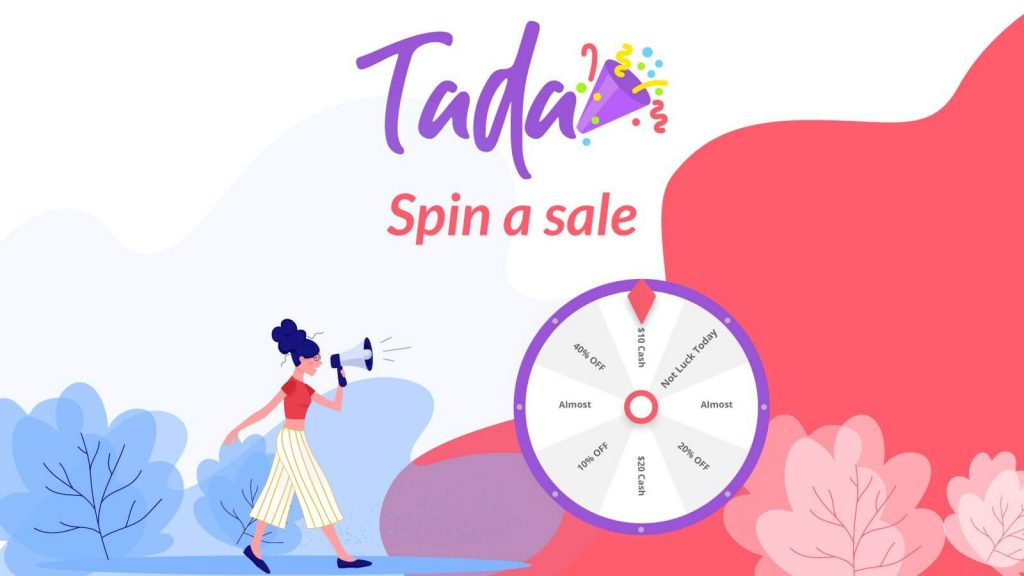 Price: Plans range from $9.99 to $49.99.
Free Trial: 7 days
Tada is a remarkable spin to win app that increases your Shopify sales by 135% and subscriber count by 500%. Basically, the app lets your visitors play a fun game or open a mystery box and win prizes in return for their email addresses.
In this way, you can easily gather more emails for your email marketing campaign while retaining customers. Here are some features of this app:
Wheel Of Coupons: Customers can pin the wheel and win a coupon if they enter their email address.
Pick a Gift: Similarly, the app lets your customers pick a lucky box and win gifts, such as vouchers.
Integrations: Tada integrates with Mailchimp and Klavio, allowing you to seamlessly organize the collected emails in your favorite platforms.

SEO Apps
SEO is important to boost your Shopify sales since you're most likely to get customers if your store shows on the top of the search results. Here are some apps that can help in this regard.
9. SEO Optimizer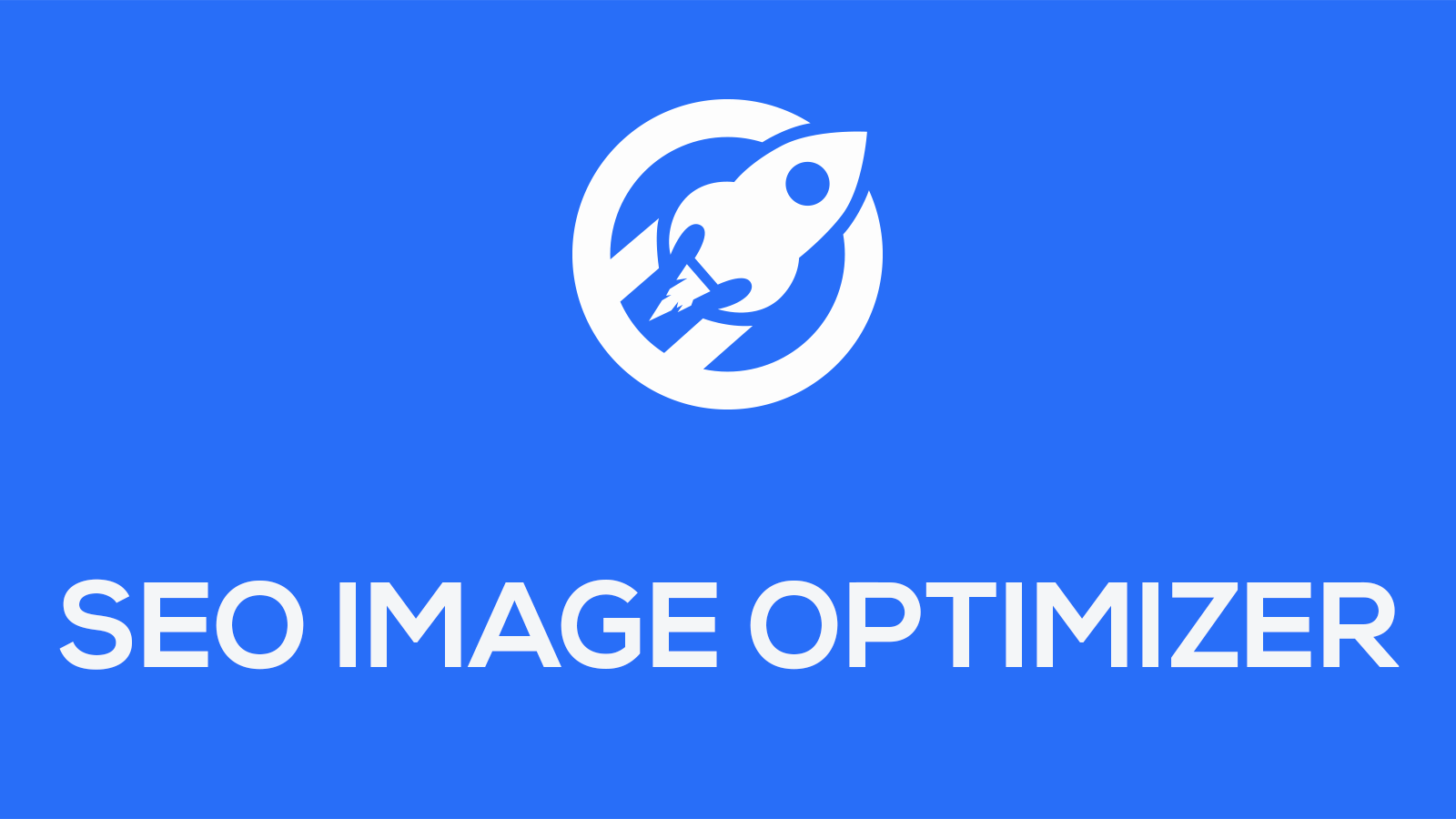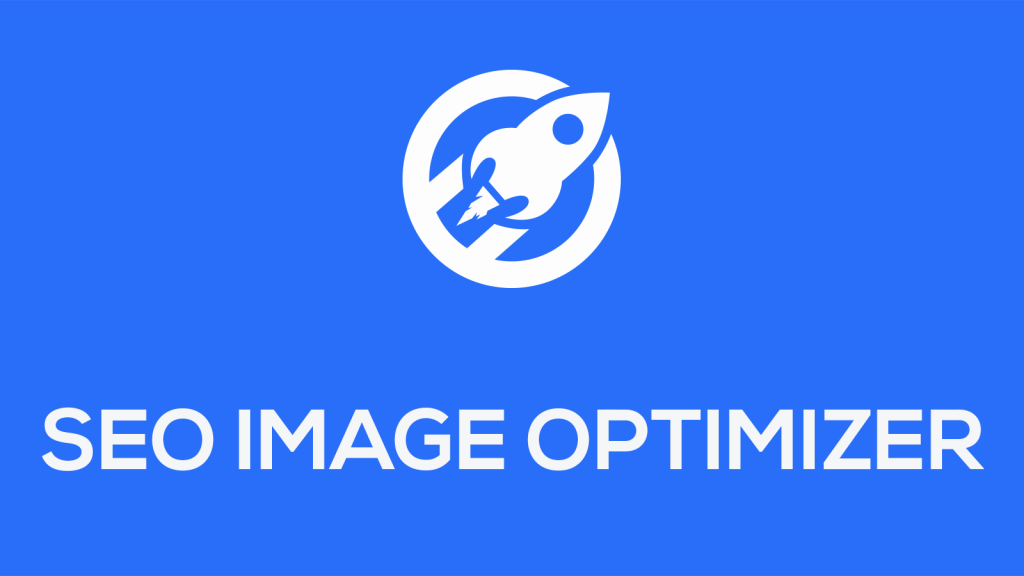 Price: Free
Free Trial: Always free
Images and text play an important role in the success of your Shopify store. Professional-looking and SEO images are sure to make a better impact than poorly-taken pictures that have not been optimized for search engines.
Similarly, the text on your website, such as meta tags and descriptions, must also be search engine optimized if you want your store to rank high on search results.
SEO Optimizer helps boost the image search traffic by optimizing image ALT tags. Moreover, it will help you ensure that your meta tags, such as meta description and meta title, are optimized for the web.
The app also sends you SEO health reports every week to your inbox so that you can make relevant changes as needed. Moreover, you can monitor any broken links on your store and fix them since they affect conversion rates and hurt SEO.
Another impressive feature of this app is the AutoPilot that automatically fixes common SEO problems. Meanwhile, you can also use the app to lower the image file size, improving the loading speed on your website.
Also read: 8 Timeless Tips On How To Increase Shopify Store Conversion Rate in 2021
10.Bulk Product Management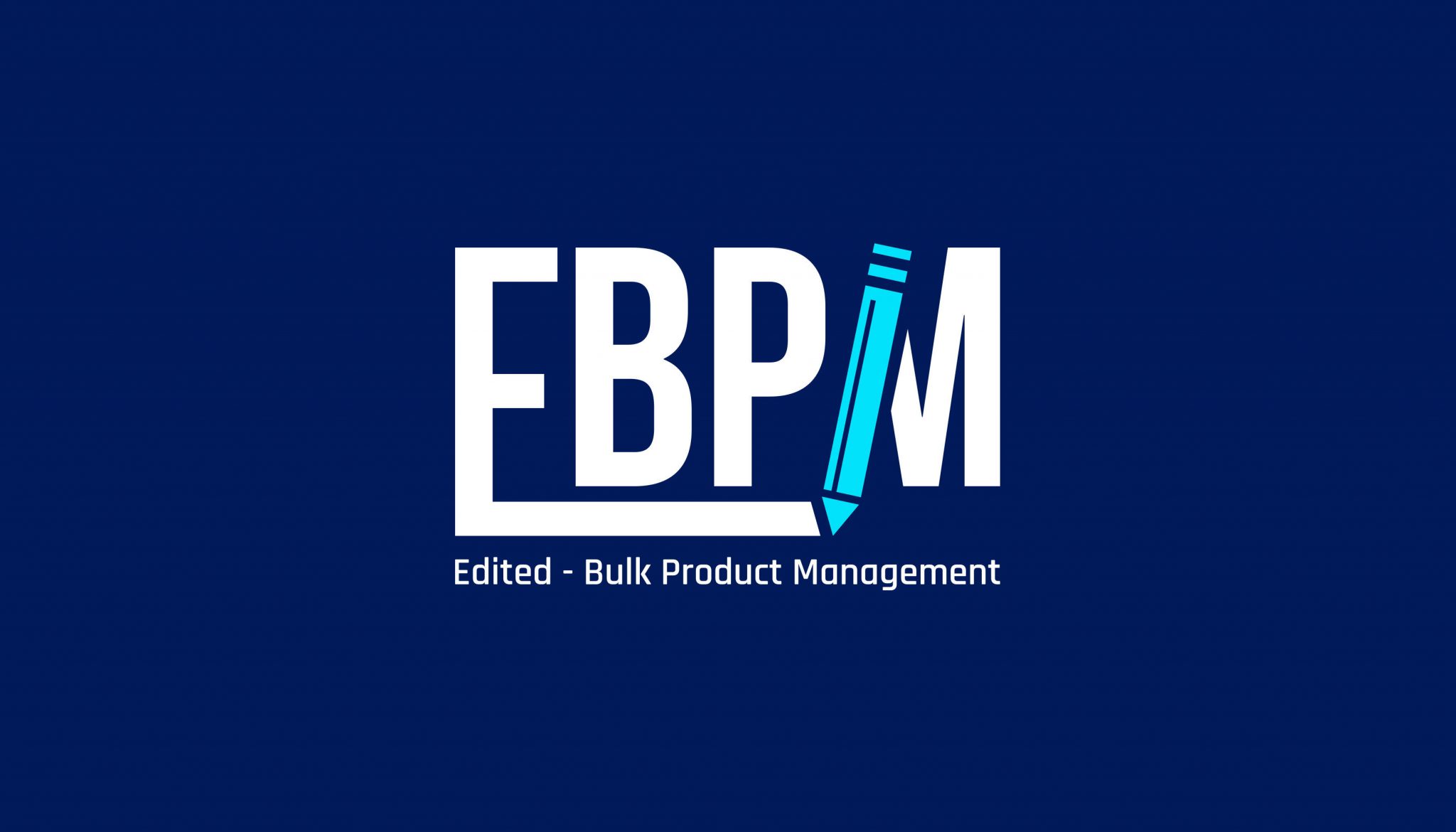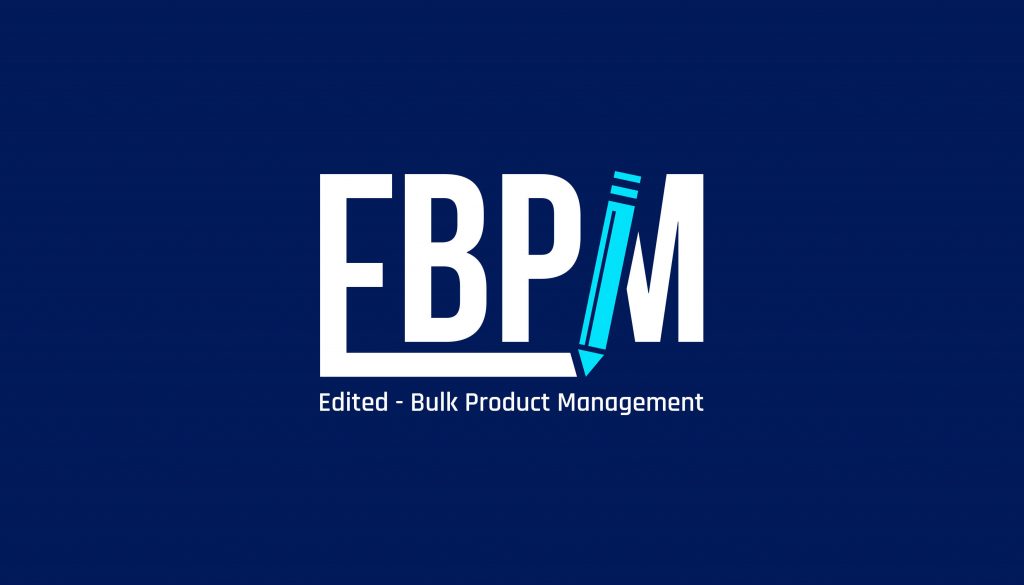 Price: Free or 9.99USD/month
As you may know, there is a way to attract more key customers from organic search and increase your Shopify store's conversion rates. To get free organic traffic of the relevant audience to your Shopify store, you need to work on your store's ranking in search engines and improve your visibility. SEO attributes is the major tool to reach this target. To save time on manual meta tags corrections, you can use Edited – Bulk Product Management app to edit product SEO attributes in bulk and have the updated in minutes.
With Edited – Bulk Product Management you can easily apply mass changes to the following SEO attributes:
edit URL handle;
edit meta titles;
edit meta description;
use templates to create meta tags automatically according to the specified rule.
11. Smart SEO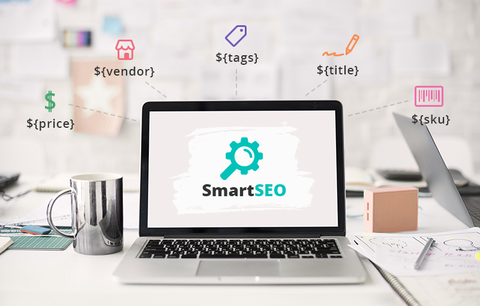 Price: $4.99/month
Free Trial: 7 days
Another app that can help increase your Shopify sales is Smart SEO since its developers claim the app will optimize your store in a way 'Google will love.'
Thus, you can use this app to drive more traffic to your store, increase sales, and improve your rankings in the search results. Here are some features of Smart SEO:
Meta Tags: You can use the app to generate meta tags for the products in your store. Since the app does this automatically, you won't have to write them manually.
Multi-Language System: If you're running a store in a language other than English, you'll need an app that has multi-language support. Smart SEO lets you create meta descriptions and titles for every language in your Shopify store.
JSON-LD Structured Data: Since you can provide JSON-LD Structured data to search engines, such as Google, your search results are likely to improve substantially.
Image Alt Tags: If you're unaware of the SEO rules that go into images, Smart SEO can take over this task for you. It adds relevant alt tags to images, allowing the pages to get more attention from Google.
Although there's a free version, the Pro Plan is suitable for shop owners who are serious about increasing their Shopify sales significantly.
Facebook Marketing Apps
Since Facebook is an excellent channel to get customers, you should get a Facebook marketing app for your store.
12. Recart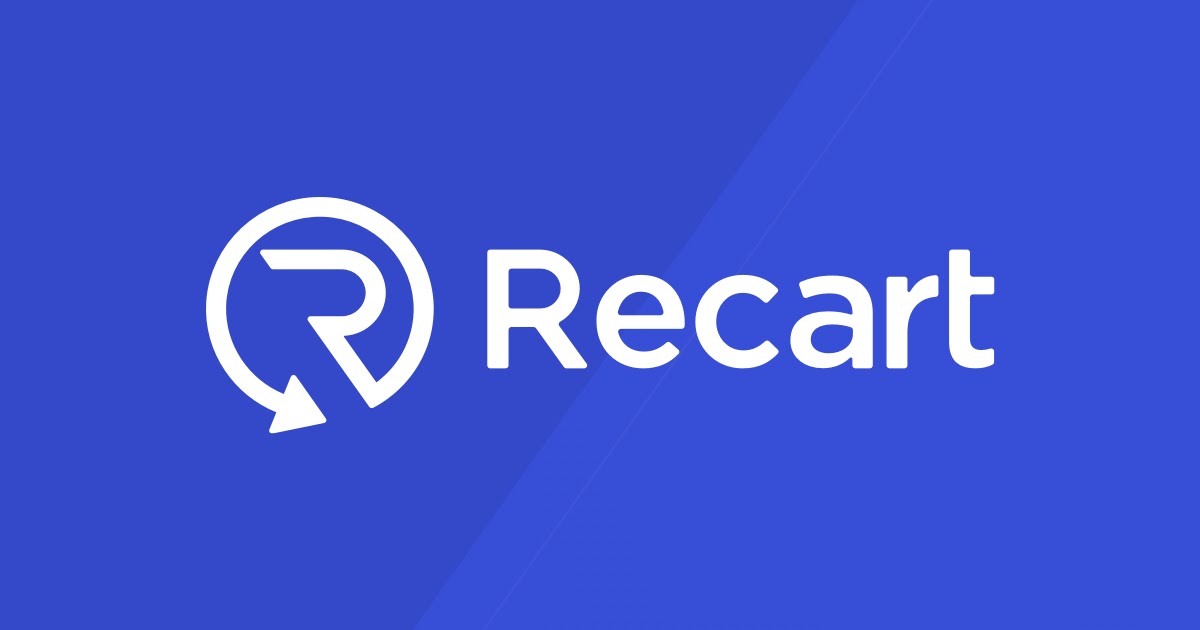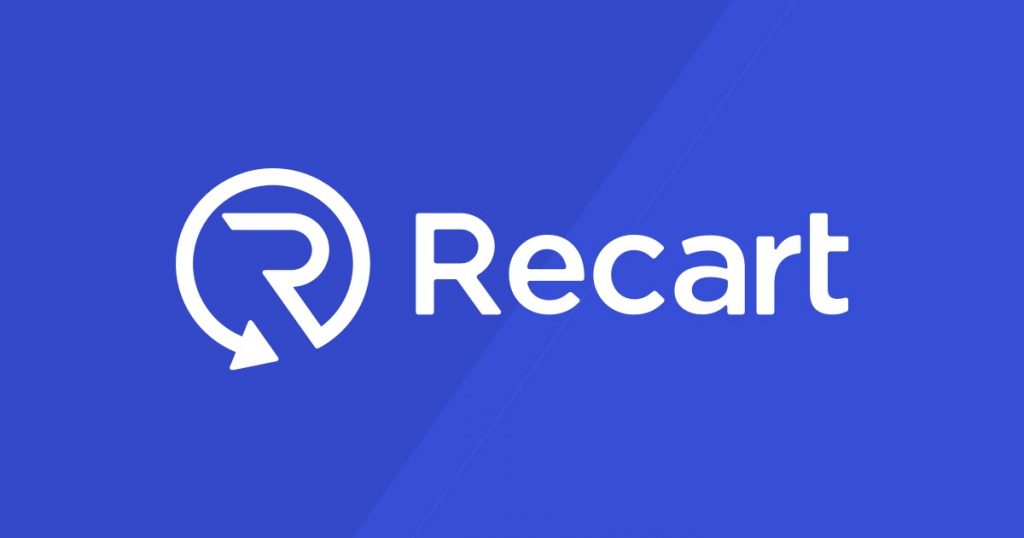 Price: Two plans; $29 and $499 per month
Free Trial: 28 days
Recart is the best Facebook marketing app that lets you generate more revenue by automating processes. Similarly, you can use it to re-engage your customers by sending them sponsored messages and offers.
In fact, the developers claim that the app will increase your click rates and opt-ins by six times.
13. POS System by ConnectPOS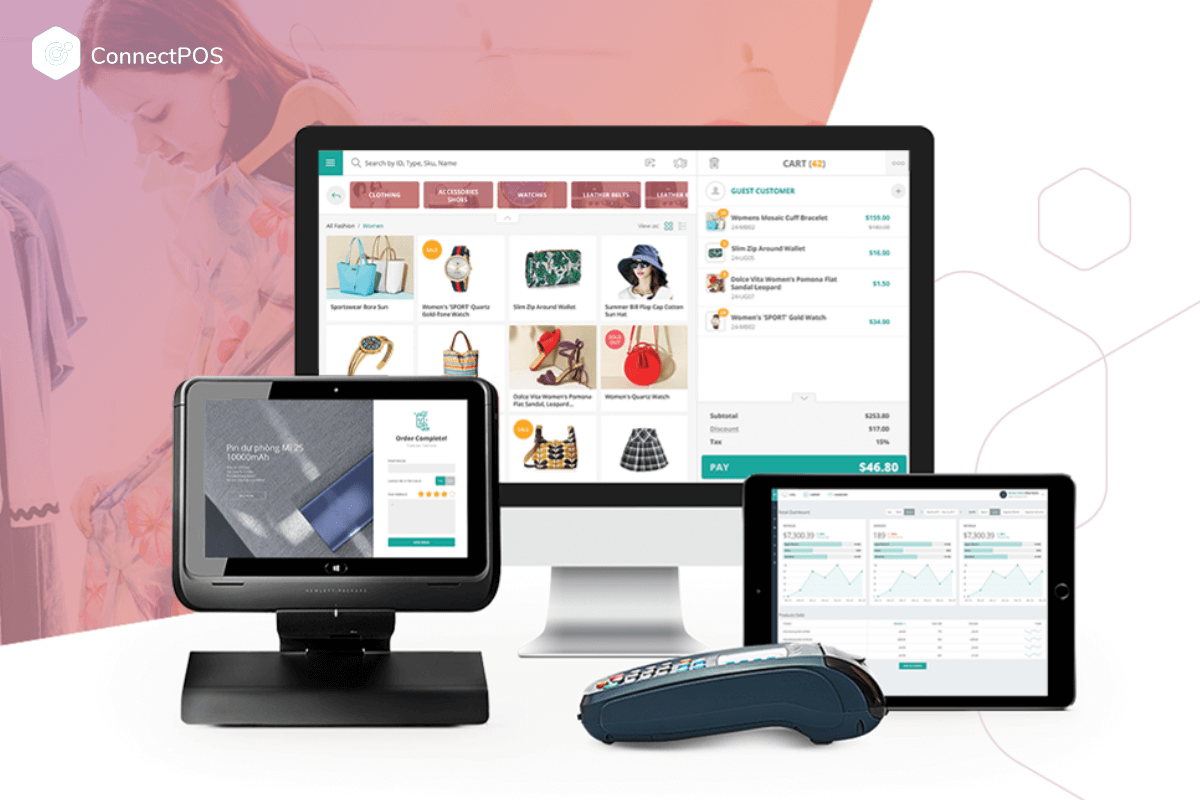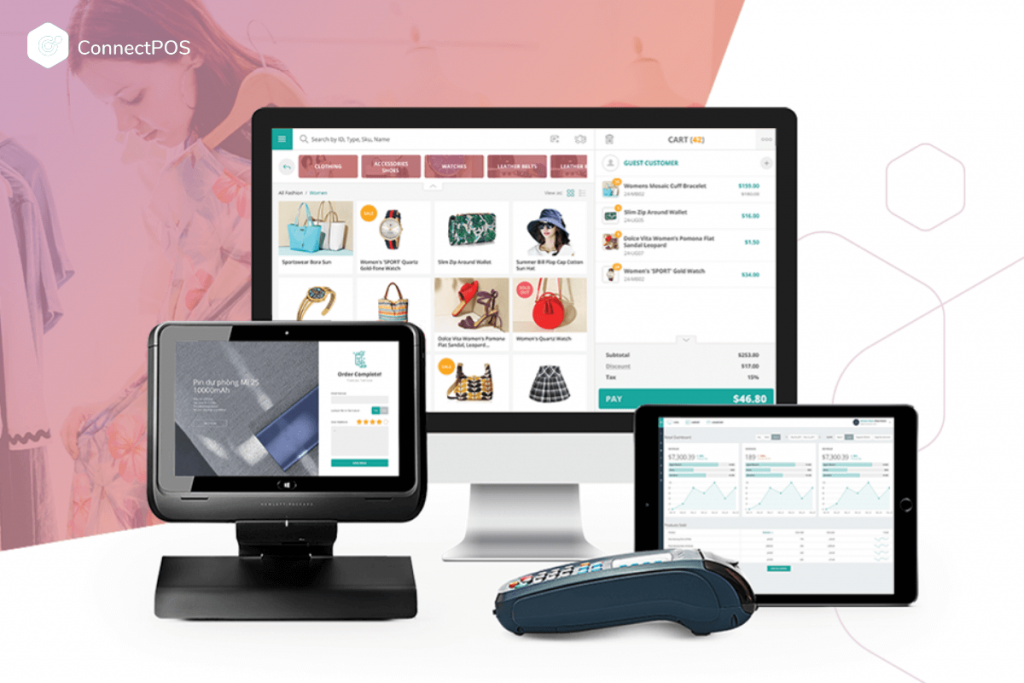 ConnectPOS is the best app to kickstart your omnichannel journey with Shopify. As the only POS that directly integrates with Shopify, ConnectPOS supports a seamless shopping journey cross-platform for both sellers and buyers.
Features you can find at ConnectPOS are:
Real-time synchronization between POS and Shopify. Updated data includes orders, customer, inventory and products
Advanced orders: Enjoy flexible order options such as draft orders, out-of-stock orders, custom sales, etc.
Multiple integrated payment gateways right in the POS. Users only the payment fee directly for the providers
Simple inventory management with inventory adjustment and stock-taking
In-app multiple locations management
Compatible with both PC and mobile devices
Free-of-charge 24/7 customer support
Delivery and Fulfillment Apps
14. EasyRoutes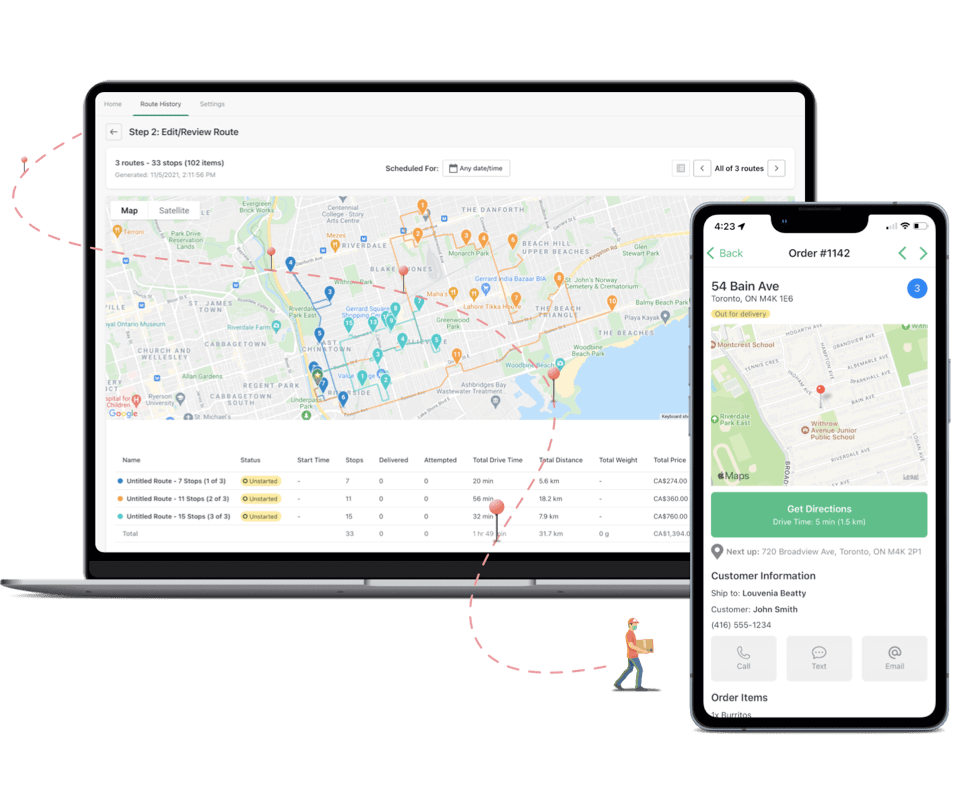 Did you know that 76% percent of customers would be more likely to buy from local stores rather than Amazon if they could get same-day delivery? Or that retailers who manage their own deliveries in-house can reduce their costs by about 40% while retaining control over the customer experience?Having multiple delivery options availble to your customers is a great way to increase your conversions and that's where EasyRoutes, a 2x Shopify Staff Pick, can help.EasyRoutes is a delivery management app that takes your Shopify orders and turns them into optimized local delivery routes you can share with a driver or deliver yourself. The app gives your store the same delivery super-powers as the big guys like Amazon and Uber.# What features does it offer?- Mobile-friendly driver view to help navigate to stops and update orders from the road.
What features does it offer?
Inventory/packing lists to make sure you have everything you need before heading out.
Create multiple routes with one click (select your orders and the number of drivers you have and EasyRoutes will handle the rest).
Notifications to let your customers know when items are on the way and when they are delivered.
Customer tracking pages so your customers can stay up-to-date and informed about their delivery status.
Get peace of mind by attaching multiple photos, a signature, and/or a note as Proof of Delivery.EasyRoutes has a free plan for delivery businesses just starting out, and paid plans with free 14-day trials to support businesses of any size.
With that, we've come to the end of our list of the best Shopify apps to increase your sales. If you use these apps at the right place at the right time, you're sure to beat your competition and be a top seller in no time.