Gamification is a process slowly gaining popularity in the marketing industry. Mainly, the term gamification refers to the application of gameplay mechanics to non-gaming contexts.
Currently, the audience is fed up with well-rehearsed marketing gimmicks. Let's face it; it takes barely minutes for someone to realize that you're selling them something. In fact, a survey from 2018 shows that 58% of respondents say that marketing techniques and ads do not influence their behavior.
If you're an eCommerce store owner who wants to find innovative ways to engage customers, then gamification is the answer to your problems. But, what is gamification, and does it really help improve your marketing? Read along to find out.
What Is Gamification?
If you haven't heard about gamification before, you're not alone. It is a relatively new process introduced recently in the marketing world. Mainly, it involves adding game mechanics to unrelated content, but it isn't the same as gaming.
Gamification capitalizes on the aspect of competition and ensures maximum viewers get engaged in the process. For example, think about the last time you played a board game with friends or family. Even if there aren't any prizes or rewards in the game, you still must have felt an urge to win against your competitors.
By placing the same scenario in a business setting, you're urging your customers to stay on your page and make the most out of the game by winning maximum rewards.
This provides various benefits for business owners, such as increasing interest in their brand, reducing shopping cart abandonment, enhancing average order amount, and creating an appealing brand image with the masses.
Besides that, if customers earn loyalty points and rewards on your website, they are bound to return for recurrent purchases. So how does gamification work?
How Does Gamification Work?
Since the era of chariots and gladiators, people have loved competition. And that's exactly what makes gamification work.
In business, gamification helps you retain customers by establishing a marketing campaign they cannot resist. But unfortunately, even though pop-ups and push notifications are known to increase conversions, they are downright irritating when looking for a smooth shopping experience.
While business owners worked to add personalization and other enticing offers to make pop-ups less intrusive for online shoppers, the technique is slowly becoming predictable. Customers who don't want to be sold anything can easily pick out these techniques and steer away from your website.
On the other hand, think about games like Minecraft and Candy Crush. They provide no monetary benefit to their users, but most spend hours on these apps and help their owners earn millions.
Now, imagine if you add a monetary benefit or an exclusive offer to a mini-gaming experience and show it on your website? Even visitors tired of pop-up forms will immediately type in their email addresses and try their luck to win points and prizes.
You can use platforms like Tada to create a gamification campaign that resonates with your brand. By letting them try their luck by spinning a wheel or encouraging them to test their knowledge or compete with other participants, you can get them to spend more time on your website. You can gain their trust and loyalty by providing substantial rewards for gamified marketing campaigns, which you can further nurture through remarketing.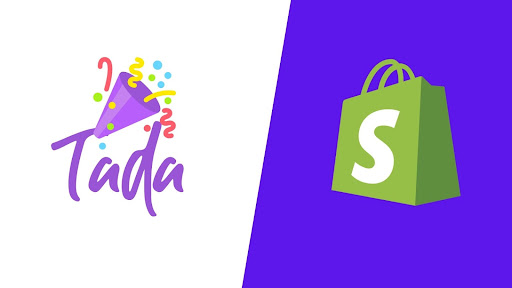 How Does Gamification Improve Your Marketing Strategy?
As mentioned, gamification works in an effective way to improve your marketing strategy. By increasing the interest and zeal of your customers to interact with pop-up forms and push notifications, gamification can increase conversions and bring significant ROI.
To put things into perspective, here's a list of ways gamification can improve your marketing strategy and streamline your approach toward targeted customers.
Builds Brand Awareness
Whether you're looking to acquire new customers or retain old ones, gamification is a great way to build effective brand awareness. The fun, revamped version of your marketing campaign will bring back those who were tired of your predictable gimmicks while helping attract new prospects to your website.
The good thing about satisfied and excited customers is that they spread word of mouth quickly. Ultimately, this ensures you get the best reviews on every online platform, with customers raving about your rewards program. So, you will build your reputation as a fun-loving loyalty-rewarding brand that values them in no time.
Similarly, you can also advertise your competition campaigns, leaderboards, ranks, and jackpot winnings on your social media handle. This will broaden your horizon toward new prospects when maximum people will follow your brand and share your posts, building an appealing brand identity.
Helps Reach New Customers
Reaching new customers and turning them into regular visitors is the primary motive of your marketing campaign, regardless of your target audiences. Although you can spread your reach worldwide with a significant marketing budget, this goal is challenging to achieve within a limited budget.
With gamification, you can succeed in doing this without having your finance department shaking their heads. By gamifying simple marketing features such as pop-up forms and push notifications, you can engage your audience and increase your reach in several ways.
First, it helps you incentivize your campaigns and gives the audience what they love the most, rewards.
So, even if a person visits your website for the first time, they're leaving with points they can use to shop on your website whenever they like. Similarly, if they are aware they can earn further points by referring this awesome hack to their friends and family, why wouldn't they? So, it's a win-win situation to increase your reach.
Moreover, gamification also helps your website content become viral within a few days. Who wouldn't love to share when they win amazing discounts and coupons by playing a simple game online? It will immediately create the hype to divert mounds of visitors to your website.
Appeal To Young Audience
No matter what services or products you offer, if you attract a young audience, you can build a lifelong relationship with them, creating a reliable customer base. While using gamification, you can focus on this age group and turn them into loyal customers quickly.
Mainly, younger audiences are easier to work with when introducing new digital concepts to your website. They have the time and resources required to access new technology. Let's face it, everyone from this age group is obsessing over their phones and social media these days. By adding gamification to your website, you can become relevant and appealing to this age group and engage them effectively. Take the example of Coca-Cola's 'Shake It' campaign, which roped millions of young customers by promising a fun and competitive experience.
Increases Engagement
Believe it or not, an average visitor only spends around 15 seconds on a website. That gives you a very small margin if you want to have them interact with your products and make a purchase.
The only way to convert a visitor is to engage them enough so that they stay on your website for longer. This way, they will interact with multiple features and aspects of your website, which will convince them to fill their carts and click that buy button.
While various marketing techniques work to increase engagement, gamification is one of the most effective ones. By incentivizing everything they do on your platform, from filling pop-up forms to reading push notifications, you can entice their interest in your website while building loyalty with every click.
However, ensure you're offering substantial returns for playing these games and participating in competitions. These include points, coupons, discounts, and even free shipping vouchers. If the rewards are significant, these customers will return and redeem them even if they don't purchase the first visit.
Creates An Innovative Brand Identity
If you want to introduce your business as a fun brand that promotes innovation and healthy competition, then gamification is the best way. As mentioned, it will help your brand go viral and create the hype you want around your marketing campaigns.
Consequently, you will retain your loyal customer base by increasing rewards and acquiring new customers through social media followers and viewers.
Additionally, do you remember favoring that 'fun teacher' in school over the monotonous professor? Similarly, the fun element makes your brand attractive to those looking for a light-hearted experience and helps them prioritize your brand over your competition.
The best part is, if your customers interact with the gamified elements on your website, they might never play a game that doesn't offer incentives again. By providing tangible rewards for their time, you are offering them a double bottom line which they won't achieve on regular gaming apps.
Helps Collect Customer Data
Did you know that email marketing brings around $36 ROI on every dollar spent? Gamification can help you build your email list and collect the customer data you need for targeted marketing and remarketing.
Besides a simple list of emails, gamification can also let you interact with your customers closely and gain personal data. For example, if you ask them to join via their social media handle, you can get clear insights into their network and internet habits to nurture them as future customers.
You can further use this data to improve your marketing campaigns and segment your audiences to increase conversions and average order amounts.
Final Words
Gamification is the future of interactive marketing campaigns. Not only does it attract your visitors to spend more time on your website, but it also provides incentives that make them value your brand and prioritize you over your competition.
Using platforms like Tada, you can start by gamifying essential elements on your websites. These include pop-up forms and push notifications. This helps you collect important data to boost the various marketing campaigns on your website.
Then, you can take it further by holding competitions and starting social media trends to broaden your reach towards worldwide prospects.