Owning and running an eCommerce store on Shopify is not an easy task. Keeping up with the everyday traffic while managing payments, deliveries, and your inventory can get quite challenging, leaving no time for additional marketing strategies.
However, if you want to stay in the game, you'll have to streamline your business techniques and turn more visitors into customers. What if we told you that you could let a fully automated Shopify app manage such strategies for you?
You'll find many email marketing apps that help you create and place the best email popups on your store. Check out our list below for some of the best options available.
What is Email Marketing?
For those new to the concept, email marketing is a process that helps you target customers using a personalized approach.
Have you ever visited a website and received an email sign up pop up when you intend to exit? Websites and apps like Tada design such popups for ecommerce websites to collect visitors' emails for marketing purposes.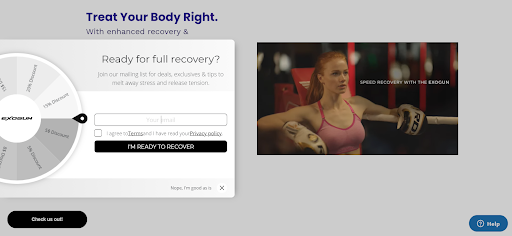 Later, you can use these details to send newsletter updates, new products, and subscription offers. Besides that, proper email marketing helps you provide personalized services to your customers and connect with them through welcome, thank you, and cart abandonment emails.
Using this strategy, you can ensure your brand stays on your visitor's minds long after they viewed your website. Ultimately, this helps convert potential customers interested in your products and retain existing customers by keeping them in the loop.
7 Best Email Marketing Apps With PopUps
Now that you know the benefits of integrating proper email marketing strategies into your Shopify store, you are probably looking for a reliable app. However, you will find endless options if you search the internet without knowing what to look for.
The ideal email marketing app with the best email pop ups should blend in with your brand image and be intuitive enough to eliminate obstructions for your users. Similarly, you should look for automated services, attractive email templates, and additional eCommerce features if that fits your budget.
If all this sounds confusing to you, don't worry. We've rounded up the best email marketing apps for Shopify stores with their basic details. So you can pick one that fits your needs and get started right away.
Also read: 6 Strategies to boost traffic in your Shopify store
1.   Tada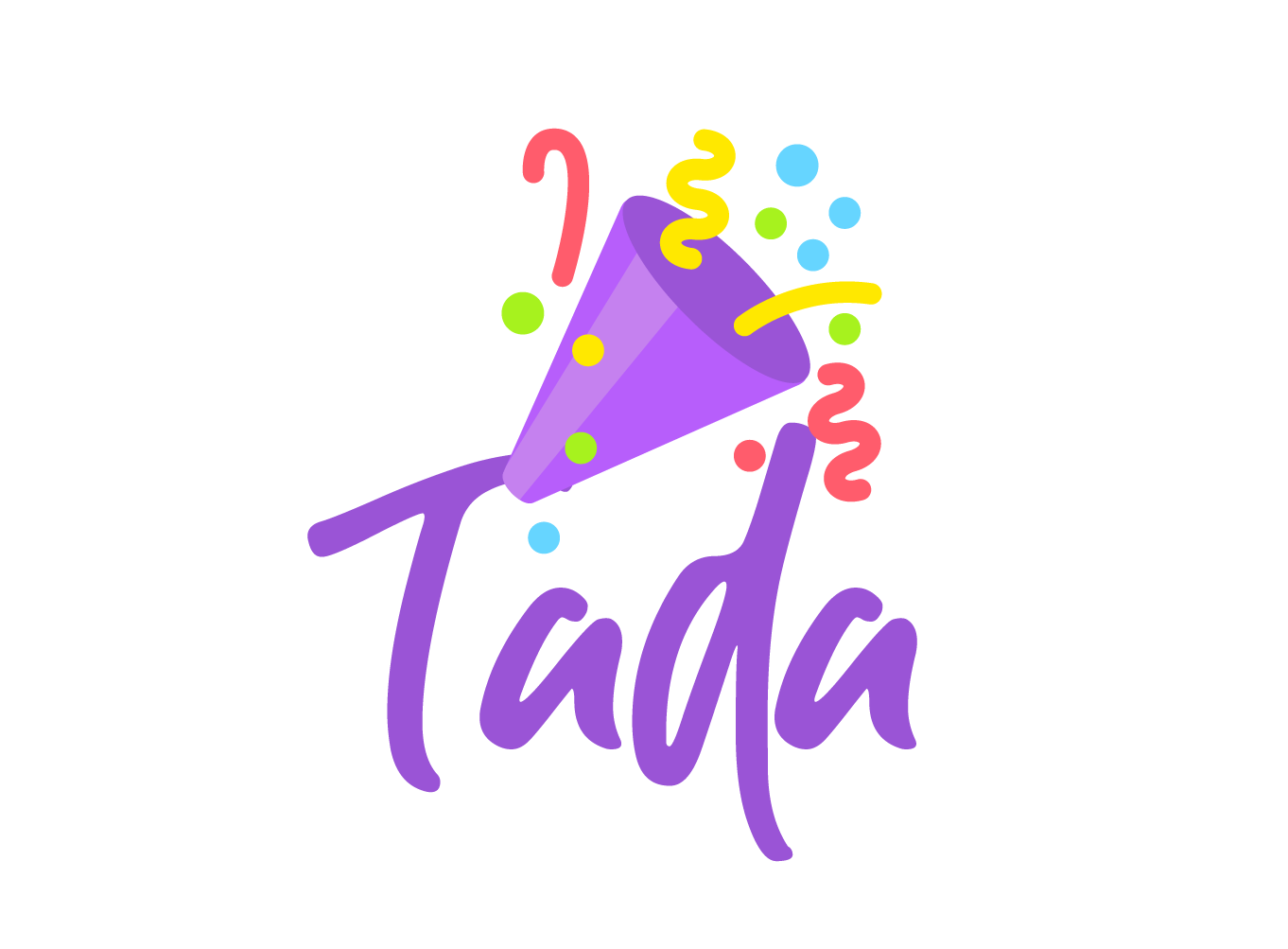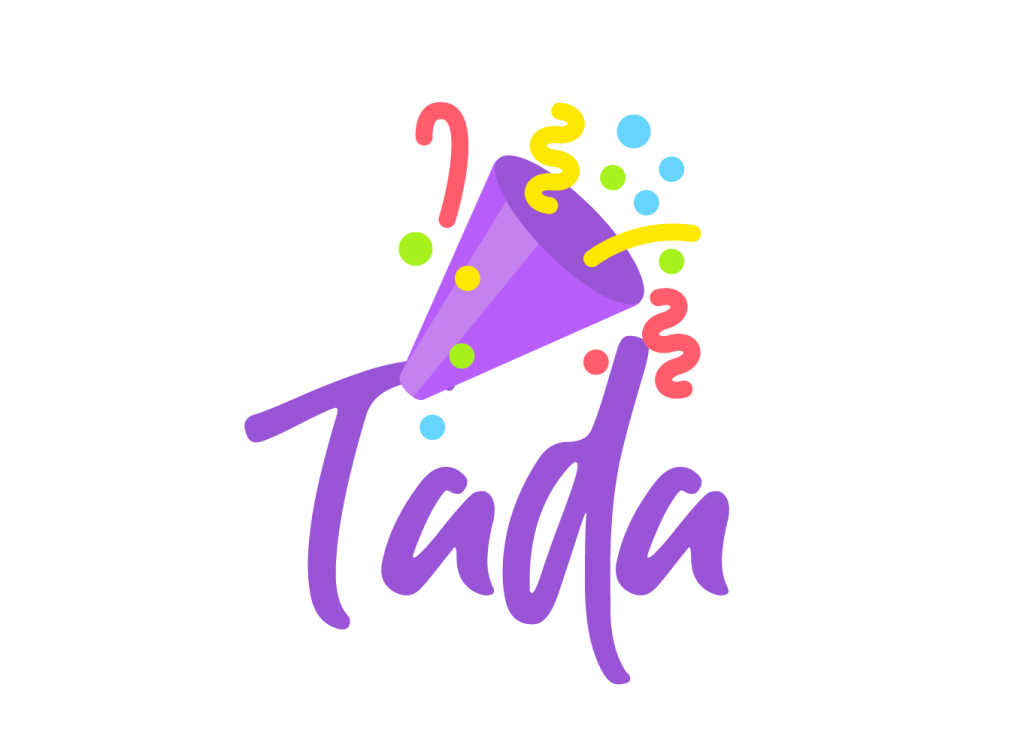 Tada is the ultimate option if you want to place the best email pop-ups with engaging designs and productive messages advertising your email campaign. The website offers accessible push notification templates for all kinds of marketing strategies to increase your store conversion.
These include exit-intent pop-ups, reward pop-ups, and gamified pop-up designs. YouIn addition, you can change your visitors' minds while leaving your store and complete their purchases using these techniques.
Moreover, these notifications help you collect personal user data to streamline your email marketing campaign. You can ask for your visitors' details whenever they intend to leave the site or simply navigate your store.
Later, you can use this information to impart relevant and personalized information regarding your brand right into their inbox.
For example, if a customer has purchased a product, you can use the data to recommend similar products to increase sales. Similarly, if the visitor has provided his email out of interest towards your brand, you can give personalized inventory updates and discount offers to convert them into regular buyers.
2. Drip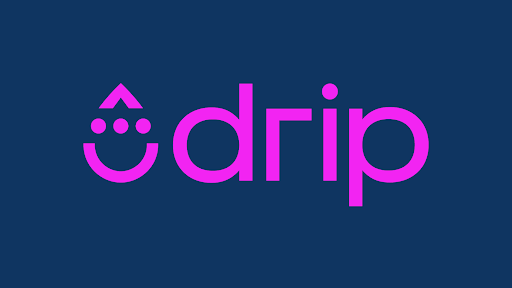 Drip is one of the best email marketing apps on Shopify for those looking to provide an automated experience to their customers. The app lets you integrate complete automation for your visitors at every step to increase engagement and conversion.
From page visits, email opens, and ad clicks, Drip collects every bit of information for each visitor. After that, it automatically analyses the data to add behavior-based emails and updates to your customers.
Thus, the app solves your customers' queries for you and helps turn them into regular buyers.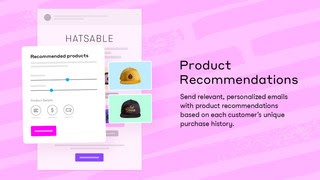 Furthermore, the app lets you add high-quality content to your email sign up pop up and the email body itself. Depending on their previous interactions with your store, you can send personalized product recommendations, brand updates, discount offers, and inventory details to your customers.
Moreover, you can regularly check the Drip dashboard to review your engagement and conversion metrics. This way, you can check your progress and see if the strategy is working for your brand.
Unfortunately, you'll have to pay an upfront monthly subscription fee to get started on Drip. Unlike other apps from its league, it does not have a free trial period for beginners.
3. Popupsmart
For those looking for a more budget-friendly option to kickstart an email marketing campaign for their Shopify store, Popupsmart is the ideal option. This app offers simple beginner-friendly tools based on your customer's behavior to increase your overall conversion rates.
It has catchy pre-designed email templates to engage customers whenever they intend to leave your website. Similarly, once a customer signs up using an email address, the app will automatically send customized product recommendations and discount offers so that they return to your store.
With more than 22 visitor-targeting email options and over 55 popup templates, this free app is a great way to connect with your users. Later, if you increase your user base, you can upgrade yourself to its AI-backed paid version or switch to another fully automated app.
4. SendinBlue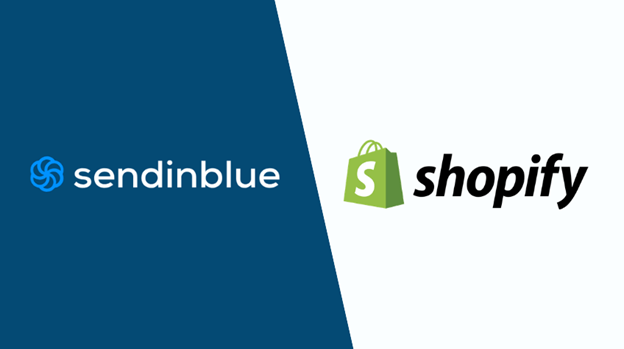 Have you recently noticed a surge in your conversion rates and regular organic traffic? Then congratulations, the hard work you put into refining your brand and products has finally paid off.
However, the chances are that you are overwhelmed by the mounds of transactional and operation emails you receive every day. Mind you; if you don't manage these emails efficiently, you can lose potential clients because of delayed responses and unanswered queries.
SendinBlue is a highly productive Shopify app that can solve all your email organizing and marketing problems at once. All you have to do is sync your customer data from Shopify to the app and enjoy its fully automated services.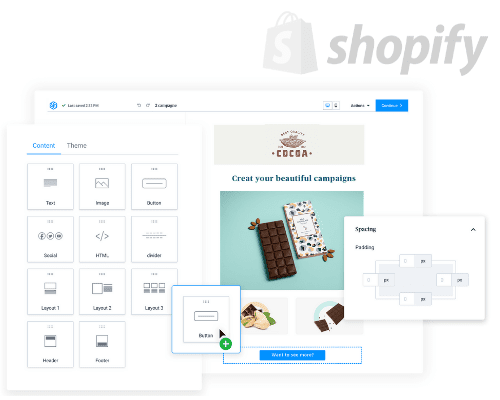 5. ActiveCampaign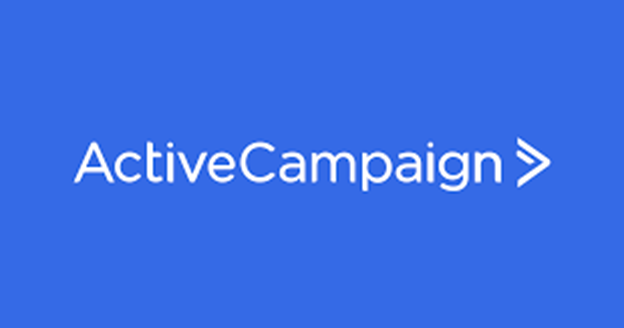 ActiveCampaign is a reliable email marketing app with some of the best email pop ups for Shopify stores. Unlike websites like Tada that let you create your own push notifications and exit-intent pop ups, this app automates the process for you.
By using ActiveCampaign, you can use crucial visitor data to approach every potential customer at the right time. For example, suppose the app detects a customer abandoning his cart at the last minute. In that case, it will promptly send an email advertising free shipping or showing limited inventory on their target items.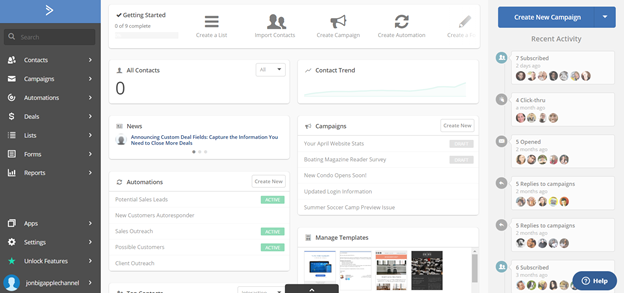 Apart from email marketing, the app offers a well-rounded experience for your customers across multiple platforms, including SMS and social media. This way, you can create an appealing online presence for your brand to increase conversion rates and store sales.
The best part is, the app makes sure its email sign up pop up or any other template does not stand out against your store design. Instead, it lets you customize all design elements on segments, tags, email content, and pop up ads to match your brand identity.
However, it does not offer a free trial option. Nevertheless, the Lite plan for beginners is quite cost-effective to launch an effective email campaign. You can also track your ROI with its detailed reporting system to upgrade your subscription when required.
6. Omnisend Email Marketing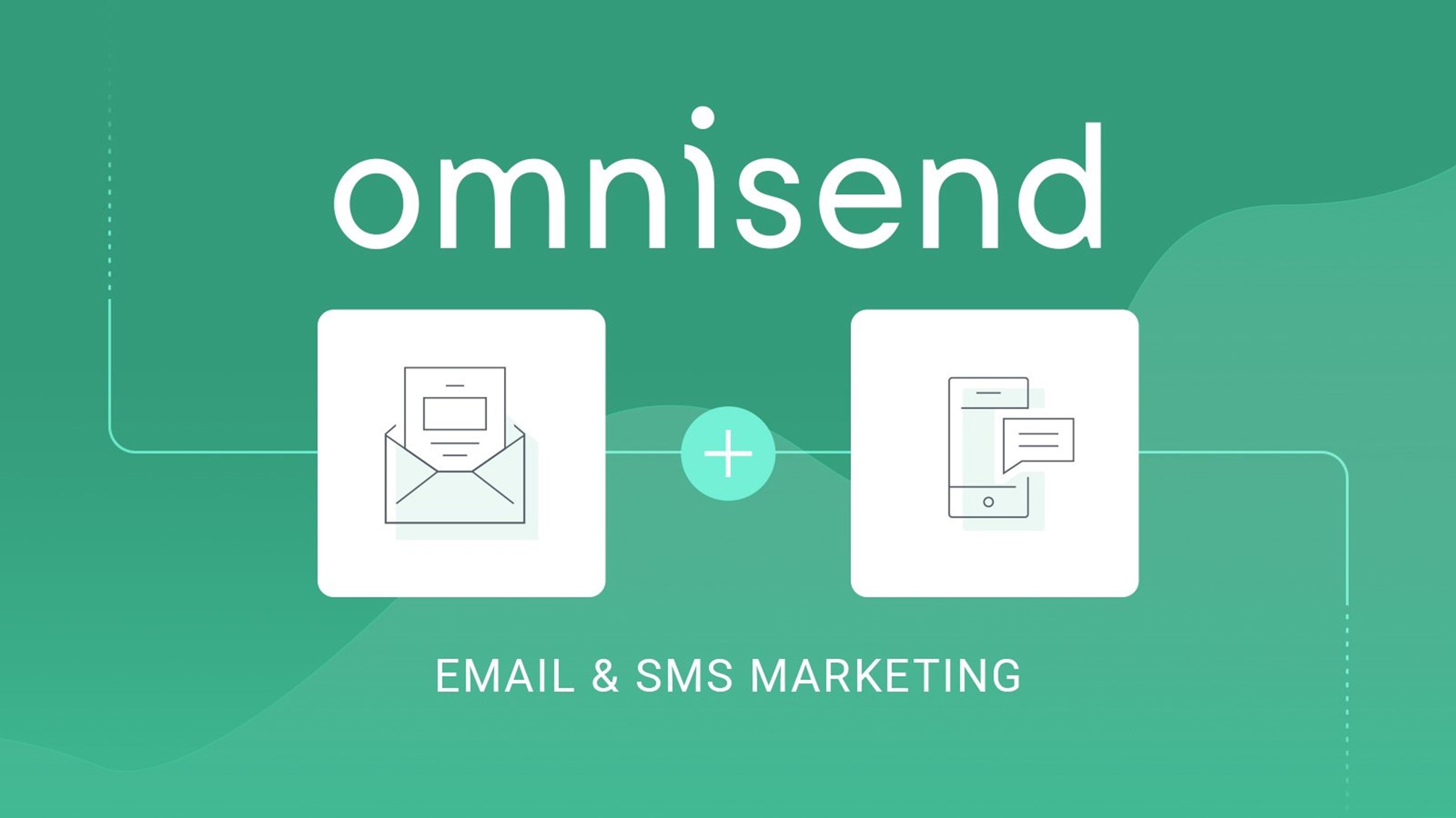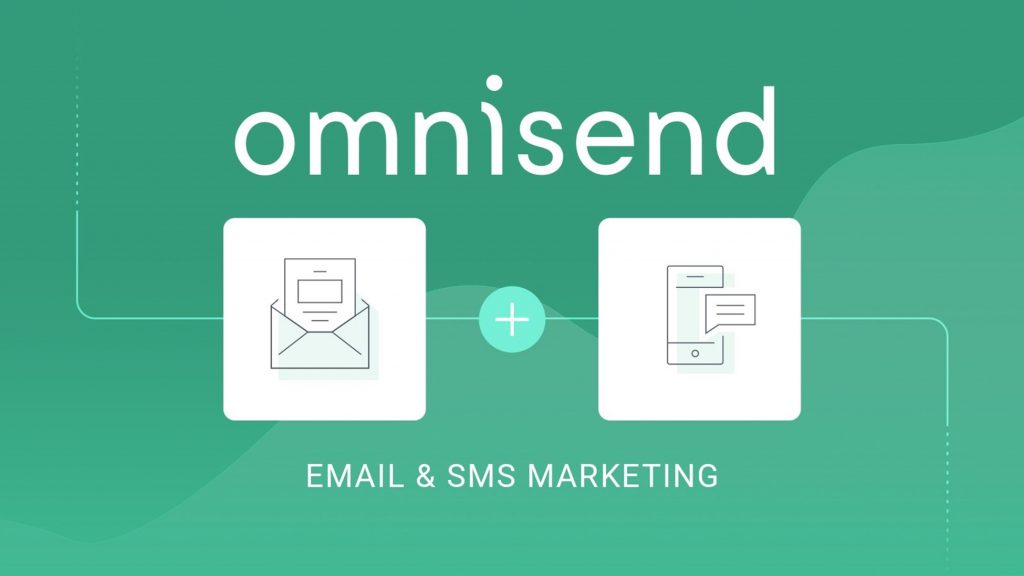 Omnisend is a one-stop shop for optimizing marketing strategies across multiple sales channels. If you're looking for an all-encompassing app that offers the best email pop ups along with push notifications, SMS marketing, and Facebook ads, this is the ultimate option for you.
The app lets you use multiple techniques like email sign up pop up, gamified exit-intent notifications, and user-intuitive landing pages. This ultimately increases recurrent customers and subscribers.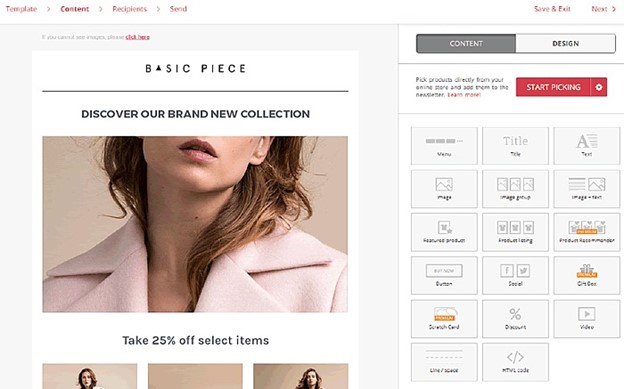 Another attractive aspect is that you don't need to check multiple dashboards and analyze mounds of customer information while using Omnisend. Instead, it provides impeccable customer segmentation that lets you optimize your sales strategy across multiple channels without any extra hassle.
Besides that, the engaging email templates, pop up ads and push notifications make for an immersive experience. This ropes in new customers and keeps existing ones coming back for more.
The best part is that Omnisend has a free plan to use while launching your email campaign. Once you see considerable growth in your conversion rates, you can upgrade to the paid version. 
7. Klaviyo Marketing Automation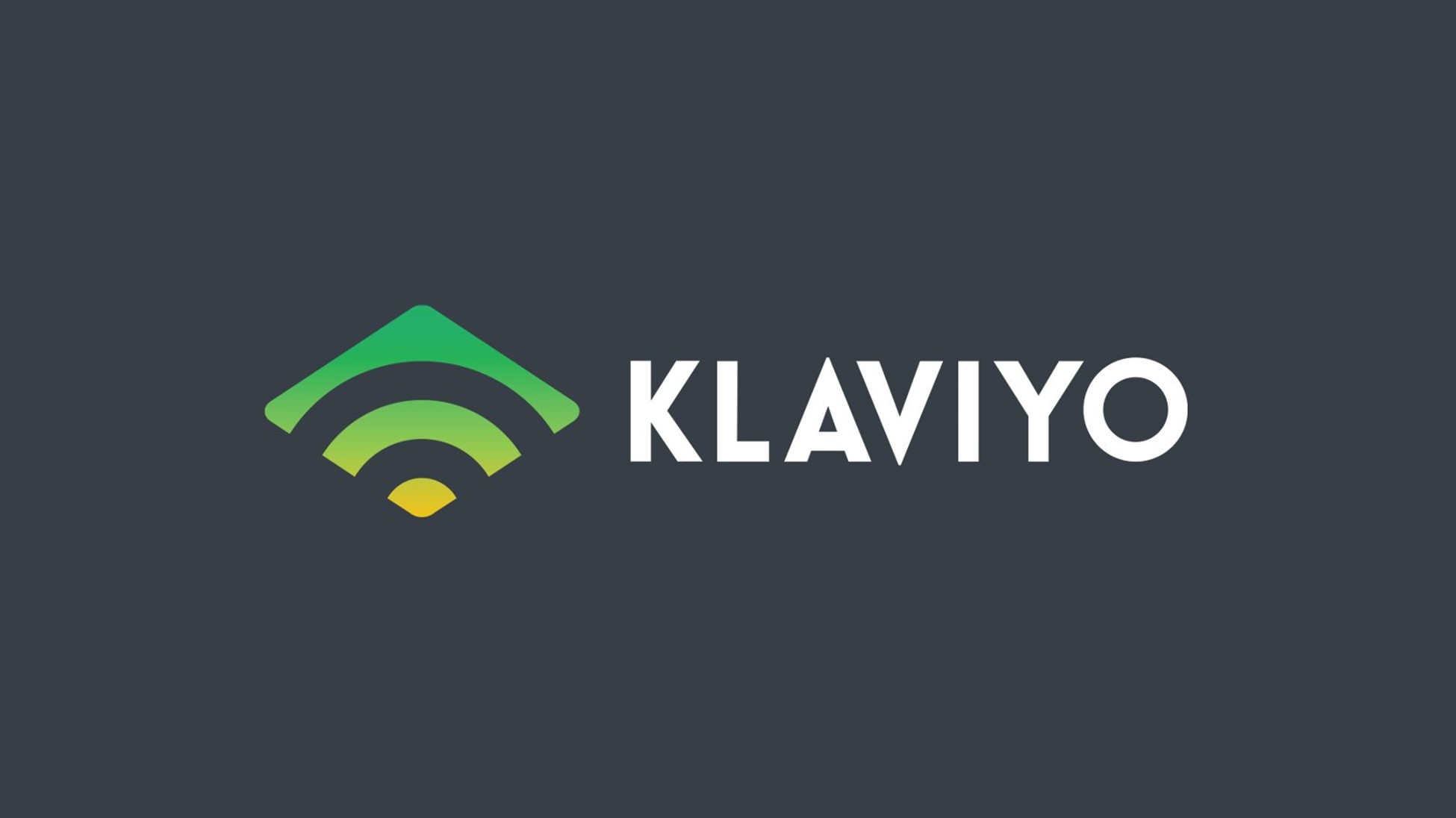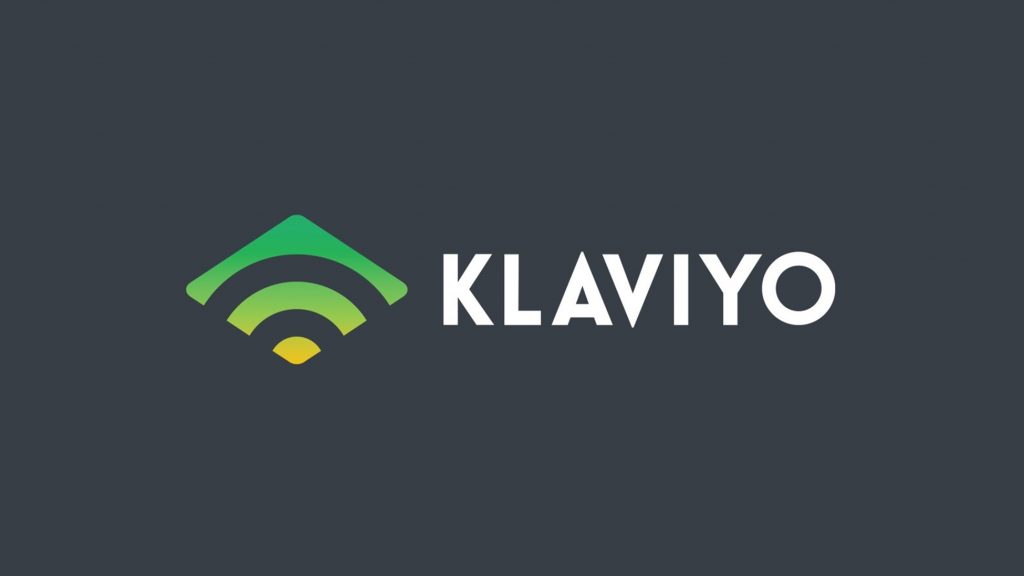 Klaviyo is another high-end email marketing solution with the best email pop ups for established Shopify stores. Along with complete customer data collection and analysis, the app provides productive features to devise the ideal email campaigns for your store.
Using Klaviyo, you can send automated responses to your customers to avoid cart abandonment and increase conversion.
Besides that, the app also segments your online traffic according to their interaction with your store. You can send engaging emails containing welcome and thank you notes, discount offers, product recommendations, and cart abandonment alerts to specific users.
Moreover, you can personalize your approach by designing custom email sign up pop ups and push notifications. This helps you to retain existing customers who showed interest in your brand.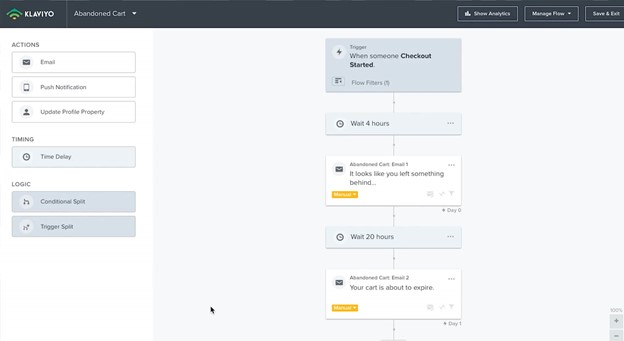 Similarly, it has a comprehensive dashboard with accessible information to track your ROI over time.
Klaviyo also offers a free plan. You can use it to target around 250 contacts and send 500 emails per month. After that, you can upgrade to the paid version if you wish to increase your subscribers and extend your email campaign across multiple platforms.
Conclusion
Devising a proper email marketing campaign with the best email pop ups is a tried and tested strategy to increase conversion rates and customer loyalty.
While many websites like Tada help you design your exit-intent pop-ups, you can choose from the apps mentioned above to implement a well-rounded email campaign.
Make sure you select an app that fits your brand identity and is cost-effective for your current business situation. Additionally, if you're a beginner, look for apps with maximum automation to avoid any extra hassle while customizing your emails.